Culture
Review: The History of Wales in Twelve Poems is a delightfully informative voyage from the seventh century to the modern day
//= do_shortcode('[in-content-square]')?>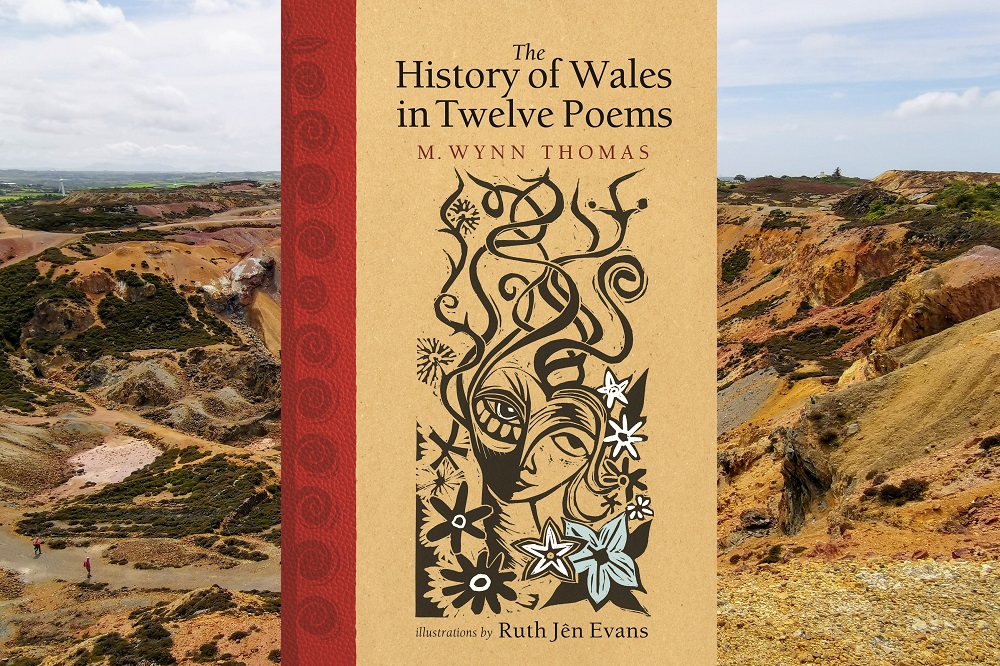 Lottie Williams
The Welsh are known as a fiercely patriotic nation of people with a strong sense of song and poetic tradition, but the history of this small yet great country has not always been harmonious. Perhaps it still isn't.  In his latest book, 'The History of Wales in Twelve Poems', M. Wynn Thomas sets out to explore how writing can help illustrate the politics, society and culture of this land, from the verses of Aneirin in the seventh century to the current day poetry of Menna Elfyn.
Thomas explains in the preface his reasons for writing this book, alluding to how, in Celtic culture, 'the Welsh have always revered the number three' and so he himself presents three reasons.  Firstly, he explains how, due to centuries of 'subordination, marginalisation and assimilation', the Welsh are a rather invisible people on the world stage.  He wants to ensure that Wales is seen.
Secondly, he writes so that the light and heart of the Welsh people does not burn out, especially when you consider that over the centuries they have had to fight for survival in an ever-changing landscape.
Thirdly, Thomas sets out to champion the poetic tradition of Wales and especially the poets themselves, 'it is a position they deserve, by virtue not only of their quality but of the crucial role they have always played in the maintenance of a Welsh identity.'  Thus the enduring poetry, complimented in this book by the timeless and beautiful print illustrations of Ruth Jên Evans, acts as a vessel to carry history.
Thomas deftly and confidently navigates the reader through a journey of people and places, starting with one of the earliest surviving poems in Welsh, Y Gododdin by Aneirin, from the seventh century.  The poem, butterflied in both its original form and English translation across a double page, allows Thomas to communicate how the kingdoms and languages of Britain came to be, anchoring how we view the geography of Wales today.  Thomas clearly and concisely documents how the natives were pushed and therefore isolated to the marginal areas of the country, and his use of etymology to further demonstrate meaning is fascinating.
Tales come from Catraeth tell
How heroes fell, were mourned long.  (Aneirin, seventh century)
In all, twelve poems are celebrated, serving to capture the essence of the time of writing in a way that historical documents could not.  Pais Dinogad allows us an 'intimate glimpse into the ordinary life at the time' whereas Stafell Gynddylan leads us into an understanding about the threat of war and ancient warrior society.  It is interesting to note that, in both of these poems, the voice is that of a woman.  This refreshingly allows for under-represented people in society to be heard which is in alignment with Thomas's intention for allowing the invisible to be seen.
Dark is Cynddylan's hall tonight
            With no fire, no bed.
   I weep awhile, then am silent.  (Anon. ninth or tenth century)
From the infamous seats of the Princes to the arrival of the Normans, and far beyond to the present day, other thoughtfully chosen and appropriate poems illustrate how Welsh poetry develops in style and shape.  Poets such as Dafydd Ap Gwilym, Henry Vaughan, Ann Griffiths, and Gwenallt intertwine their lives with ours through language.
They map out the importance of how land occupation, education, religion and industry have impacted upon the history and making of modern-day Wales as we know it: coupled with thoughts about the class system; the importance of 'Hen Wlad Fy Nhadau'; the symbol of the Welsh dragon; rugby triple crown wins; Conservatism and Labour and the non-conformity of the Welsh.  And overall, the ancient struggle to create and sustain a national identity when in constant battle with external forces that attempt to stamp out the light and heart of the people.
With his fiftieth birthday behind him, a man sees with fair clarity
The people and surroundings that made him what he is  (Gwenallt, twentieth century)
As you progress through this digestibly short yet delightfully informative book, we discover more modern and familiar poets:  the infamous Dylan Thomas; Gillian Clarke, a National Poet of Wales; Menna Elfyn, an award-winning poet and playwright.  At first I feel a cheery comfort in the company of these well-known writers, but the underlying tone of Wales as a marginalised nation soon creeps back in.  In Fern Hill, Dylan Thomas harks back to a cherished childhood memory, an escape from post-war Wales which M. Wynn Thomas details clearly in an engaging manner.
I am pleased to see once again, amongst the long lists of men, that Thomas has beautifully sung women's voices with a poem about the famous Medieval tale, Blodeuwedd by Gillian Clarke, twentieth century.
Despite explaining that '(V)ery little is known to us for the best part of two millennia of the history of women in Wales, but a few names do gleam defiantly even in that oppressive gloom', he goes on to name and celebrate admired and cherished women from across time:  Gwenllian, 'remembered as a woman of action, who undertook a rebellious assault'; Lleucu Llwyd who 'remains brightly haloed with romance'; Amy Dillwyn, the flamboyantly cross-dressing and cigar-smoking daughter of an industrialist, who took over the managing of his spelter works'… and many many more.  It is respectful and admiring and I love it, especially when you consider that Thomas also includes a nod to the #metoo movement which raises awareness against sexual abuse and harassment.
The concluding section offers Thomas's raw and honest opinions on where this nation is headed and, as you might expect, the mood is similar to the rest of the book.  Wales is still in survival mode and still playing catch up with the rest of the UK.  There is a continuing decline of the rural community and industry which once held the heart of the country.  It all sounds rather pessimistic.  However, final thoughts offer a more positive outlook and this pride is what lingers alongside the poetry after the book cover closes.  Despite the challenges that will continue to be ceaselessly presented, the Welsh people are amazingly resilient and adaptable.  They have the unmatched strength and determination to survive, much like the Welsh language poetry which has proved it can endure.
In the immortal words of Dafydd Iwan:
Ryn ni yma o hyd
We are still here.
 The History of Wales is published by the University of Wales Press.  You can buy a copy here