Culture
Which Welsh ice creams reign supreme – is your favourite on our interactive map?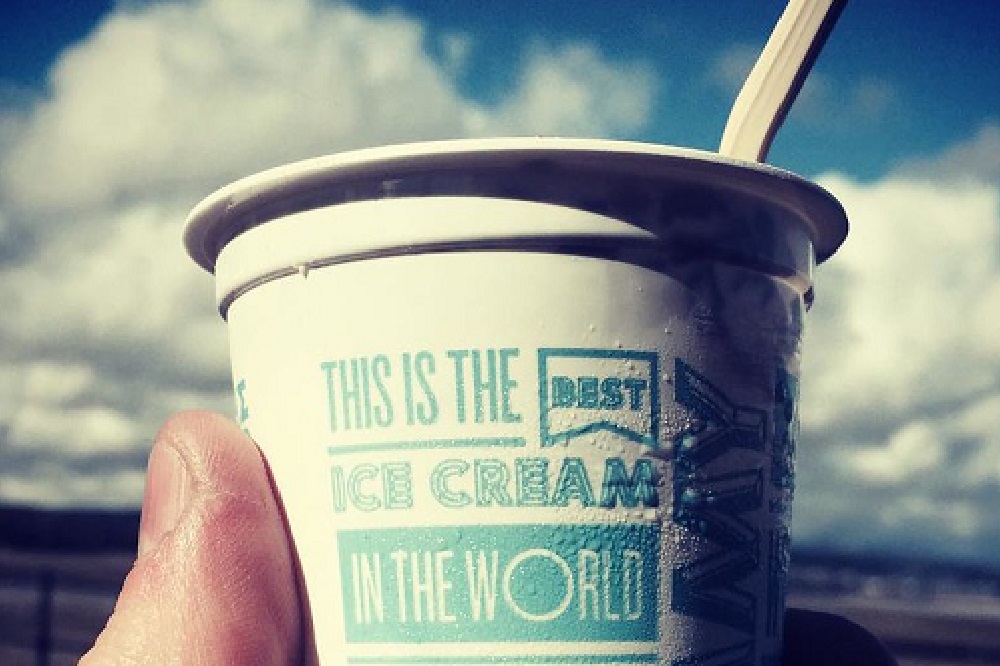 Sarah Morgan Jones
Ice cream in Wales is as ubiquitous as pysgod a sglodion: we are a nation of ice cream lovers, and it's safe to say that every area has its signature parlour, each one of them is considered the very best by locals.
Whilst many of us may have grown up responding to the jingle of the ice cream van for our non-milk fat fix, or arguing over the last slice of an arctic roll, good quality ice cream has always had …erm… a soft spot in our consciousness and been a mainstay of 'treat street.'
Considered a luxury in part because of rich ingredients, an association with special occasions and being made in innovative ways, ice cream and its associated siblings, such as sorbet or sundae, has the cool factor to melt most hearts.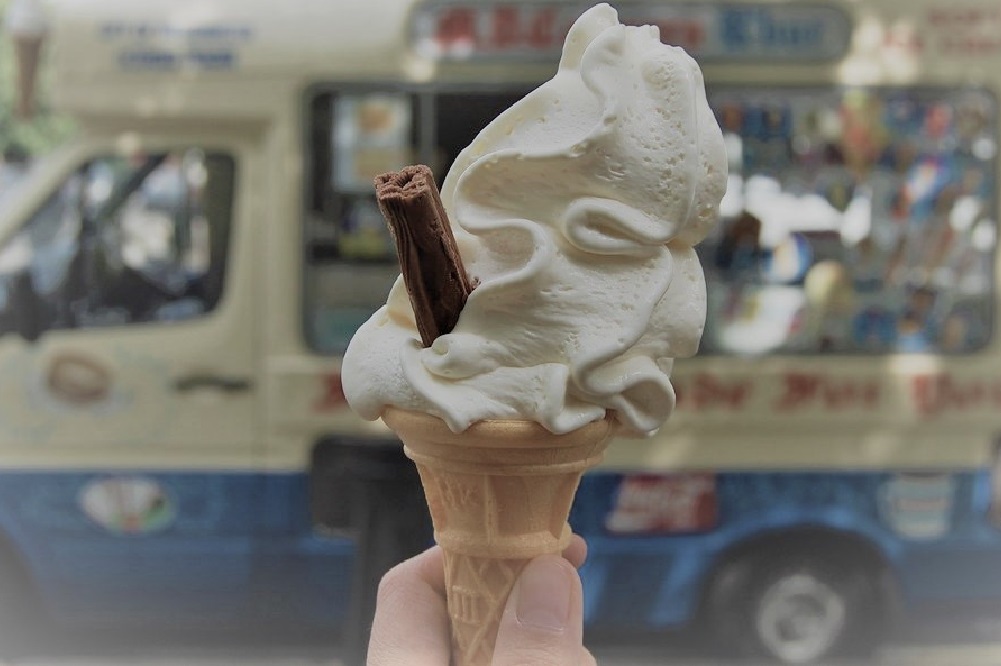 Frozen delights
Flavours have evolved from some homespun staples such as raspberry ripple, mint choc chip and the Neapolitan slice to include all sorts of gems like pistachios, honeycomb, coconut and even ash.
At the same time, the market has embraced its vegan and dairy-intolerant customers, as well as those who need their frozen delights to be classed as one of their five a day.
Production methods include those places where the milk travels not much more than the breadth of the farmyard from cowshed to cone, through to gimmicky science heavy laboratory parlours which use nitrogen as performance art in front of the customer.

Gelati
Many of south Wales' household ice cream names are Italian – third, fourth and fifth generation families descended from the migrants of the 1920s and 30s, who came, saw the need for an honest-to-goodness ty coffi – replete with gelati like they had back home – and quickly became the social, political and sweet beating heart of their communities.
They came from all over Italy, in particular from the northern Appenine Mountain region of the country, many of them from the town of Bardi.
Their cafes feature in pages of Idris Davies and Gwyn Thomas, or lend a name to the group of artists and pen-smiths who gathered and shared inspiration in Swansea's Kardomah.
Reflecting on the old continental cafes, John Geraint describes the list of names 'like some fantastic operatic aria' as he remembers Caravaggi's 'plain old vanilla nestling deliciously somewhere in any scoop of ice-cream' and the 'insanely exotic' introduction of Christmas Pudding flavour ice-cream at Mr Creemy's in Tonypandy.
They were the Sidolis, Bracchis and Antoniazzis, a fantastic catalogue of Rhondda Italian surnames – Melardi, Carpanini and Margaritelli, Conti and Bachetta, Gambarini and Sterlini, Basini, Strinati, Balestrazzi.
Conti's in Lampeter is now in fourth generation hand, one of 17 opened in Wales in the 1930s by Artillio Conti who, at the age of 13, made the journey from Parma to Wales.
More information about the growth of the Italian cafe in Wales can be found here.
Inspired
In Swansea, the much-loved Joe's Ice Cream celebrated its centenary last year and remains sited in the St Helen's Road location first established by Luigi Cascarini at the start of the 20th Century.
Maybe when Dylan Thomas recounted his Holiday Memory, the opening ice cream rhymes could have been inspired Joe's…
"August Bank Holiday – a tune on an ice-cream cornet.
A slap of sea and a tickle of sand. A fanfare of sunshades opening.
A wince and whinny of bathers dancing into deceptive water.
A tuck of dresses. A rolling of trousers. A compromise of paddlers.
A sunburn of girls and a lark of boys.
A silent hullabaloo of balloons."
Thriving
Alongside the Italians, and maybe because of them, there is also a thriving Welsh tradition of ice cream, established and emerging, with both dairy and non-dairy variations catered for.
From north to south, there are award winning examples of Welsh ice cream, both near the seaside and on inland farms.
It could be from the Ynys Môn based family firm, Môn ar Lwy, with its 150 flavours, Bursting Blueberry or vegan line of ice cream, or from the luxury gelato of Pointz Castle in Solva, or a classic vanilla from Joe's, the wonder-whipped wonders of Glaslyn or a Fablas fantasia or a sheep's milk stunner from Shepherds…
Artisan ice cream from Llanfaes Dairy in Brecon comes in 40 different flavours, and is widely lauded…one hufen-ia-ficionado (who resolutely catalogues her journeys in relation to the ice cream sampled en route, taking her research very seriously) confided, when asked which was her favourite: "I can tell you the number one right now – Llanfaes Dairy. It's absolutely supreme due to the creamy base…".
You get the point, I am sure. So many ice creams, so little time.
Landmark
So, what's your favourite? How far would you go for a good gelato or a super sorbet? What floats your ice cream boat?
To celebrate the summer, we have trawled through some 'best-of' lists and started gathering the must-trys here on this map. Check out your local or landmark your next road trip with a visit.
If your favourite is missing, comment below and we will make sure it gets added.
---
Support our Nation today
For the price of a cup of coffee a month you can help us create an independent, not-for-profit, national news service for the people of Wales, by the people of Wales.