News
Contested plans for the construction of a museum of military medicine set to be approved
//= do_shortcode('[in-content-square]')?>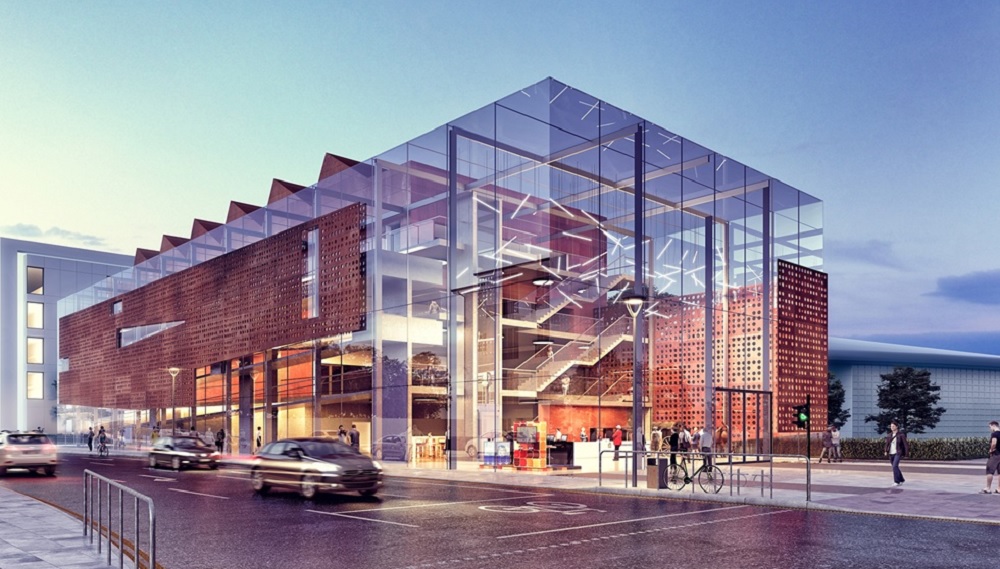 Cardiff Council is set to approve within days highly contested plans for the construction of a museum of military medicine in the capital.
Council officers have recommended that planning permission for the five-storey museum, which will also house the Museum of Army Music, be granted on the site of Britannia Park in Cardiff Bay.
The decision comes despite more than 300 formal objections to the project being made, along with a 2,500-strong online petition and a dozen high-profile interventions from prominent politicians and cultural figures.
The final hurdle to be cleared by the museum is the Council's planning committee on Wednesday.
A 142-page briefing on the project to be considered at the meeting recommends that planning permission is granted subject to a number of recommendations such as "improvements" to the remaining parts of Britannia Park and the reconstruction of a grade II listed building on the site.
"The proposal is for a very high quality building which will enhance Cardiff Bay as a destination and visitor attraction," concludes the report by Council officers. "The development will add confidence and stimulate future investment in the area."

'Unnecessary'
Before a final decision is made at the committee on Wednesday, representatives of two petitions against the plans will have a chance to make a final appeal to councillors.
Objections to the project have centred on the loss of public space and a children's play area, concerns about the financial viability of the project and the lack of any local connection to the museum.
Butetown councillor Saeed Ebrahim said it was "unnecessary to build over a park" and history teacher turned comedian Chris Corcoran wrote: "Please let's not have the planned museum. Let's have one that has a social & cultural root."
Nation.Cymru recently revealed emails in which museum representatives conceded their business plan – based on 175,000 paying visitors in 2023 and 225,000 by 2024 – "likely will not hold up in the post-Covid world."
The museum representative also expressed concern that "fake news" included in objections was "placing doubts in the minds of the planning committee members."
The emails showed that the museum had coordinated formal letters of support to be sent to the Council.
Concerns over the financial viability and subject matter of the museum are dismissed as "not material planning considerations" by Council officers.
"It is observed that the proposal is not for a Military Museum in the sense of a War museum, but has been clarified with the applicant to have more of an emphasis on breakthrough sciences and achievements in medicine arrived at through military necessity or innovation," their report adds.
On the loss of part of Britannia Park, it concludes:  "The proposal will impact on the amount of available open space but is considered to adequately compensate for that loss by provision."