News
Have I Got News For You slammed for 'weak and tedious' Wyddfa 'jokes' about the Welsh language
//= do_shortcode('[in-content-square]')?>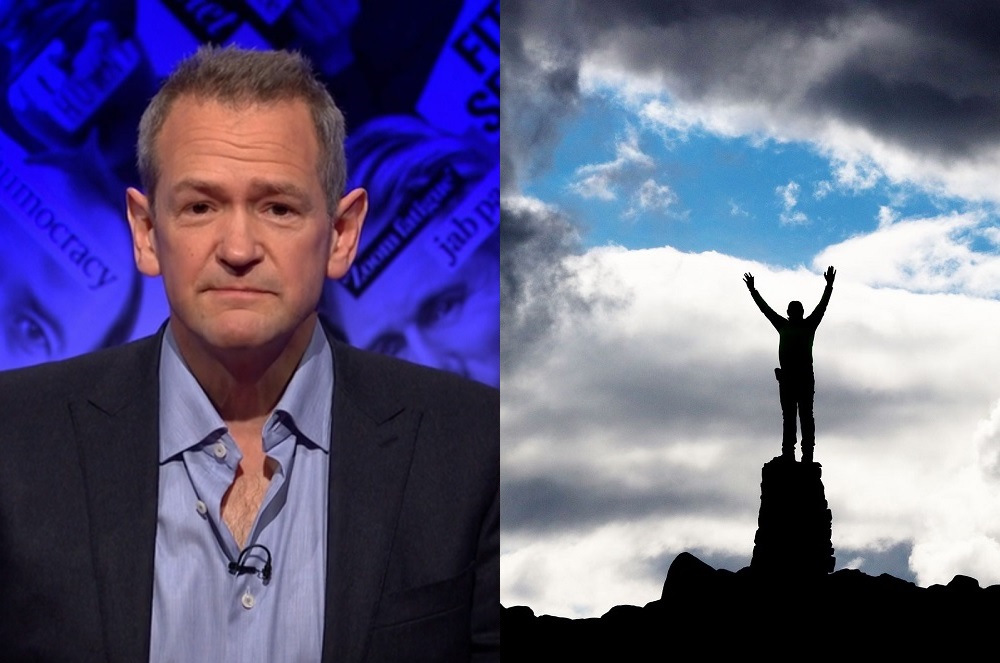 Friday night's episode of Have I Got News For You has been slammed online after cracking 'jokes' claiming that the Welsh language was unpronounceable.
Viewers described the attempted gags about the campaign to use only the Welsh language name Yr Wyddfa instead of Snowdon "weak and tedious," "lazy" and "offensive".
During last night's episode, guest host Alexander Armstrong asked: "What else might be changing its name shortly?"
"Oh! Mount Snowdon," team captain Paul Merton said.
"Yes. It's going to be called zuuru-buh," journalist Kirsty Wark said, making exaggerated grunting noises.
"A motion has been brought forward by a councillor that it should only ever be referred to by its Welsh name," Alexander Armstrong said, pointing to the name on screen and not attempting to pronounce it.
"I was born in Wales," the other team captain Ian Hislop said. "I didn't spend very long there. Yr Wyddfa."
"Disgusting these white lefties mean we can't dead name a mountain now," comedian Joe Lycett said. "Sorry, I'm trying to add a bit of BBC…"
"Racism," said Paul Merton.
Alexander Armstrong later said: "Wales' highest mountain Snowdon may soon only be called by its Welsh name. I believe the correct pronunciation of the mountain – I'm going to have a go at it, good luck… Snowdon.
"This is part of a trend to reclaim traditional Welsh names that have been Anglicised. For instance, Councillor John Pughe Roberts said that Hellfire Pass should be more accurately knows as Bull-head Groes [Bwlch y Groes]. Or even more accurately, the A363."

'Tropes'
The segment was criticised online with viewers describing it as "deeply disrespectful" and "offensive".
Cardiff Council Leader Huw Thomas said: "Pretty pitiful from Kirsty Wark cracking a joke at 'unpronounceable' Welsh names. Not exactly cutting edge comedy is it? So why not show Welsh the same respect you would any other language?
"Poorly judged by Have I Got News For You scriptwriters, and I suspect Merton and Hislop thought so too."
Duncan Brodie said: "I usually like Have I Got News For You but why the production team continue to believe that ridiculing the Welsh language puts them at the cutting edge of satire remains a mystery. It's weak and tedious."
Prof. Amanda Rogers said: "I have a sense of humour but tonight's episode of Have I Got News For You was deeply disrespectful and offensive to Welsh people.
"Welsh legally should be treated as equal to English especially by BBC broadcasting in Wales. Armstrong and Wark appalling. At least try to say Yr Wyddfa. It's lazy to mock a nation."
You can't beat the British nationalist mentality masquerading under a thin veneer of "humour"

Disappointing from #hignfy but hey-ho not stunned.

I guess we need a sense of humour. Classic British banter 🤔#YrWyddfa pic.twitter.com/MOSXHIWhNC

— Vaughan Williams 🏴󠁧󠁢󠁷󠁬󠁳󠁿🎗🇮🇪 (@Vaughan_Wms) April 30, 2021
Dr. Dave Jones, the clinical director for intensive care at Prince Charles Hospital in Merthyr Tydfil, said: "Have I Got News For You doing a whole 'comedy' routine around 'don't the Welsh talk funny?' using typical predictable, tedious and fairly unfunny tropes. Great work lads."
Reporter Anthony Lewis said: "I hear a joke was made about the Welsh language on Have I Got News For You… ironically about something that is piss easy to pronounce."
T. L. Gjersten said: "It's a shame, I used to really like Alexander Armstrong. Thought he would have been better than that."