News
Huw Edwards responds to 'boy bach' jibe
//= do_shortcode('[in-content-square]')?>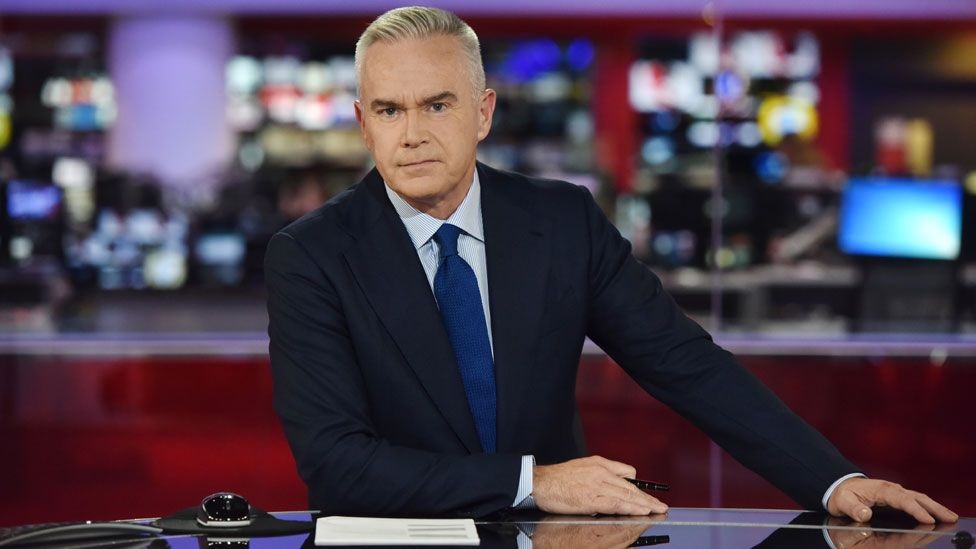 Huw Edwards has responded to a jibe in which he was referred to as "boy bach".
The Welsh broadcaster was tweeted a photoshopped photo of himself in the BBC studio next to an elephant with the word "Brexit" written on it.
The photo, which was tweeted by Alun Thomas, is believed to be a suggestion that the BBC is not doing enough reporting on the impact of Brexit on the supply chain issues that the UK is facing.
It also featured the caption: Look out behind you boy bach".
In response to Thomas, the BBC presenter said: "Less of the 'boy bach'".
He also pointed out that it "should be 'boi bach' anyway", was well as jokingly asked "which one is the presenter?"
Edwards has previously been criticised by the Defund the BBC group for saying on the News at Ten that experts have said that the "effects of Brexit" are "partly to blame" for shortages.
Howbe Taffy boyo butty mun! Less of the 'boy bach' (should be 'boi bach' anyway…) but which one's the presenter? 🤣🏴󠁧󠁢󠁷󠁬󠁳󠁿 https://t.co/rR29xeKomq

— Huw Edwards (@thehuwedwards) September 20, 2021

'Wetherspoons' 
The supply chain issues facing the UK include the Wetherspoons pub chain saying that some of its pubs have run out of some beer, with Heineken, Carling and Coors among the brands affected.
Heineken and brewer Molson Coors said that like many in the industry, they had been hit by a shortage of HGV drivers.
Coca-Cola has said Diet Coke was unavailable in some supermarkets owing to the driver shortage.
Hauliers have blamed on Covid and Brexit for the UK facing a shortage of lorry drivers and have called for immigration rules to be changed to allow EU drivers to return.
But the UK Government has consistently dismissed the call, saying that the haulage industry and retailers need to be training new UK drivers.
When introducing a piece on the supply chain issues, Huw Edwards said: "The Wetherspoons chain said a number of its pubs have run out of some brands of beer because of problems with supplies.
"A shortage of lorry drivers is said to be an important factor in recent problems with logistics across the food and drink industry.
"Experts say the pandemic is partly to blame, as are the effects of Brexit."
In response Defund The BBC said: "The whole world is grappling with supply chain issues and yet the anti-British Broadcasting Corporation are desperately trying to pin it on Brexit. Your campaigning failed, get over it!"
The whole world is grappling with supply chain issues and yet the anti-British Broadcasting Corporation are desperately trying to pin it on Brexit.

Your campaigning failed, get over it!#DefundTheBBC pic.twitter.com/Kz33TCskz8

— Defund The BBC (@DefundBBC) September 2, 2021