News
More poetry is needed: two children's laureates for Wales
//= do_shortcode('[in-content-square]')?>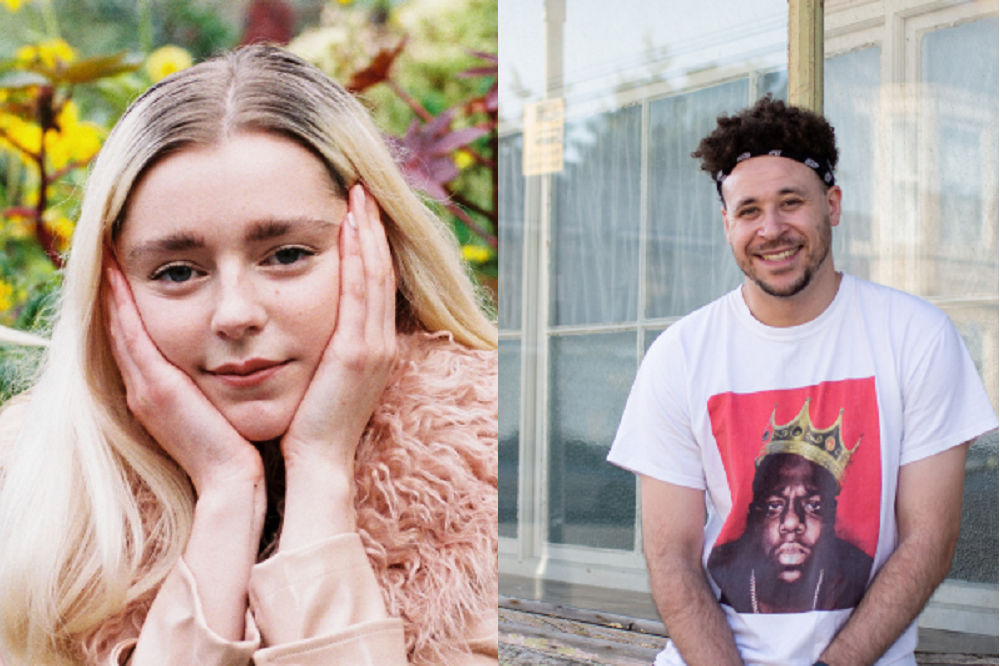 It's been a busy time for poetry in Wales as two new children's laureates have been announced by Literature Wales.
Casi Wyn from Bangor has taken on the mantel of Bardd Plant, the Welsh language role and Connor Allen from Newport has stepped into the English language position.
The Children's Poet Laureate Project is managed by Literature Wales with the support of Welsh Government, S4C, the Welsh Books Council and Urdd Gobaith Cymru.
Casi and Connor were appointed to the roles following an open call in May 2021 and the news was announced on National Poetry Day, 7 October, which is an "annual celebration of poetry and all things poetic".
The announcement was made on the Literature Wales website, explaining that the two projects will run alongside each other between now and 2023 and it is expected that the poets will work with children aged between 5 and 13 years old, inspiring and nurturing "a generation of more creative, diverse and healthy writers and readers".
Introducing the young poets, Literature Wales said: "Casi Wyn is a familiar face in Wales and beyond as a singer and songwriter. Many of her songs are regularly played on radio stations across the UK. Casi is also one of the founders of Codi Pais, a magazine and independent publisher which platforms new and diverse voices. In 2021 she published two musical books for children, Tonnau Cariad and Dawns y Ceirw. Her short animation, Dawns y Ceirw was broadcast on S4C on Christmas Eve 2020."
Casi said:  "There is no force that can rival that of literature and music, this is what unites us as humans. The role of Bardd Plant Cymru is incredibly vast, and I'm looking forward to meeting the children of Wales across the land, and hearing their unique, diverse voices.
The world is changing at a rate that we've never seen before – our goal is to be open to new ideas and ways to process our experiences. The children can guide me in this. I can't wait to get started!"
We're excited to share Connor Allen's first commissioned poem as Children's Laureate Wales.

Here's Knock Knock, which was commissioned by EYE Cymru. #NationalPoetryDay #ChildrensLaureateWales @connor_allen92 pic.twitter.com/iEAd198IWd

— Literature Wales (@LitWales) October 7, 2021
Connor Allen is a poet and multidisciplinary artist from Newport. Connor's work is heavily inspired by elements of his own life such as grief, love, masculinity, identity, and ethnicity.
He has written for BBC Wales, Sherman Theatre, BBC Radio 4 and Dirty Protest, and received Arts Council of Wales funding for the production of his debut play Working Not Begging – a one woman play about homelessness and grief.
He won the Literature Wales and Firefly Press Rising Star Wales Award 2021 and was a Jerwood Live Work Fund recipient in 2021. He is currently working on his one-man autobiographical show, a poetry collection and a theatre adaptation.
Connor said: "I grew up on a Council Estate in Newport, and poetry and the arts were always seen as a big, giant mammoth high above us… The opportunity to demystify poetry and present it as a simple expression of how you feel is one of the key reasons I wanted to be Children's Laureate Wales."

Inspire
Lleucu Siencyn, Chief Executive of Literature Wales said: "When children have the opportunity to meet an author, whether in the classroom, at a festival or on Zoom, they're introduced to to a world of creativity, which offers a wealth of personal benefits. As well as being excellent writers, Connor Allen and Casi Wyn are both natural performers, and I'm certain they'll draw on their many talents to inspire the children and young people of Wales to explore their creative voices. Our younger generations have so many important things to say, and I for one can't wait to hear them."
Deputy Minister for Arts and Sport, Dawn Bowden said: "I'm delighted that Connor Allen and Casi Wyn have been appointed to these influential roles. Every child deserves to have their voice heard, and to see their experiences reflected in Wales' cultural figures.  Engaging in creative writing and reading activities can transform lives, unlocking children's potential and opening new doors – and it's very exciting to see how they will share their stories and find confidence in their voices with inspiration from Connor and Casi."