News
No Nelson rename says Senedd member – but historian backs village using its Welsh title
//= do_shortcode('[in-content-square]')?>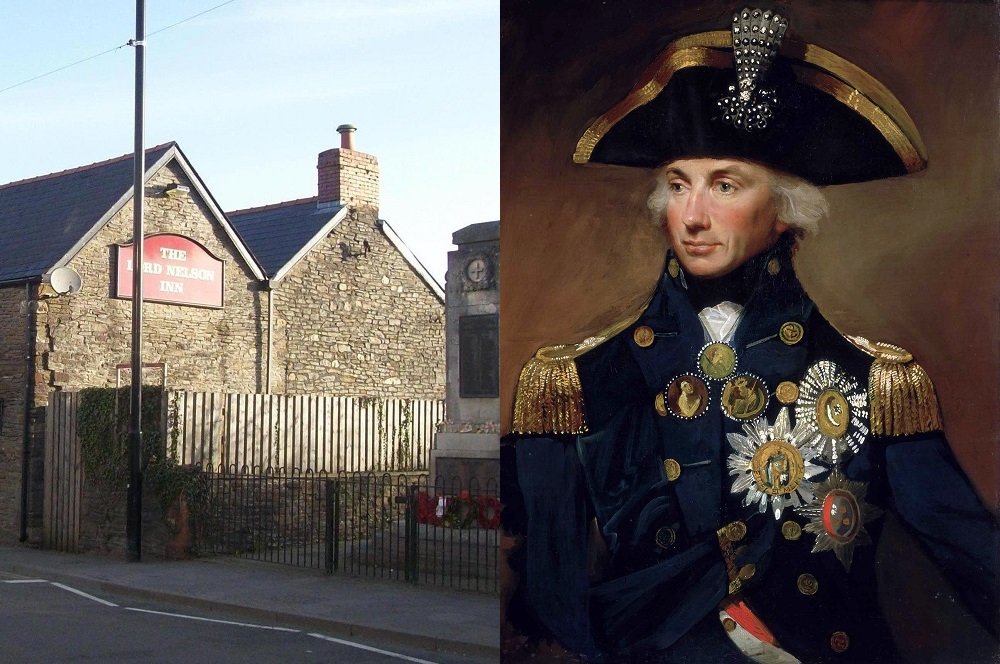 The Senedd Member for Caerphilly has said that the village of Nelson should retain its present name, while a Welsh historian has suggested it use its Welsh title instead.
The Welsh village that shares its name with Lord Nelson has been listed in an audit of possibly "problematic" places because the Admiral "opposed abolition of the slave trade or slavery".
The Welsh Government had requested last year that councils across Wales compile lists of streets, monuments and buildings with any possible links to slavery.
Caerphilly's Senedd Member Hefin David was unimpressed with the furore which first kicked off when The Telegraph newspaper unearthed the dossier that was compiled in November of last year.
"The village of Nelson is called Nelson and will remain Nelson, unless the people of Nelson decide it should change," he said. "So far, I've not heard from any resident who feels a rename is in order."
Historian Baron Kenneth O. Morgan, author of Rebirth of a Nation: Wales 1880-1980, however told The Times newspaper that the village should use its Welsh name, Ffos y Gerddinen.
"I am all in favour of turning their names into the Welsh version, which they have had for centuries," he said. "I think it would be desirable if Nelson was known by its Welsh name."
Caerphilly Council meanwhile said that it was strange that there was so much focus on Nelson when the audit compiled by the Welsh Government included place names the length and breadth of the country.
"We are keen to set the record straight on this matter as the audit was initiated by Welsh Government, not Caerphilly council," a spokesperson told Nation.Cymru.
"The Welsh Government document contains references to hundreds of streets, buildings and other locations that are named after historical figures across the whole of Wales, so we are not sure why the village of Nelson has been unfairly singled out in the press."

'Woke'
Meirion MacIntyre Huws, who has been appointed as the person responsible for protecting indigenous place names in Gwynedd in the north, also weighed in, pointing out said that the name Nelson was a later addition to the area.
"The location that was on the drovers' route is known as Ffos y Gerddinen," he said. "'Nelson' was a public house built during the Trafalgar war (they say).
"As a result of the growth of the coal industry, the village grew around the pub until the whole village was recognized as 'Nelson'."
Others however were keen to retain the English name.  Welsh Conservative Member of Senedd Natasha Asghar branded the dossier "absolutely absurd", telling the Telegraph newspaper: "The village was named after its pub The Nelson, and not because of potential links to Lord Nelson. To slander an entire village in this way is outrageous.
"Sadly, this is just another example of political correctness going too far, and it is high time we stop pandering to the woke left. I hope it has dawned on officers at Caerphilly Council just how ridiculous this really is, and that the village of Nelson should remain Nelson."
Simon Hart, the Secretary of State for Wales, said: "I imagine the residents of Nelson will have plenty to say. From what I've heard they are totally nonplussed that the Welsh government and Caerphilly Council are focusing on this rather than local jobs."