News
Revolutionary shake-up of Welsh local government could change the way you vote
//= do_shortcode('[in-content-square]')?>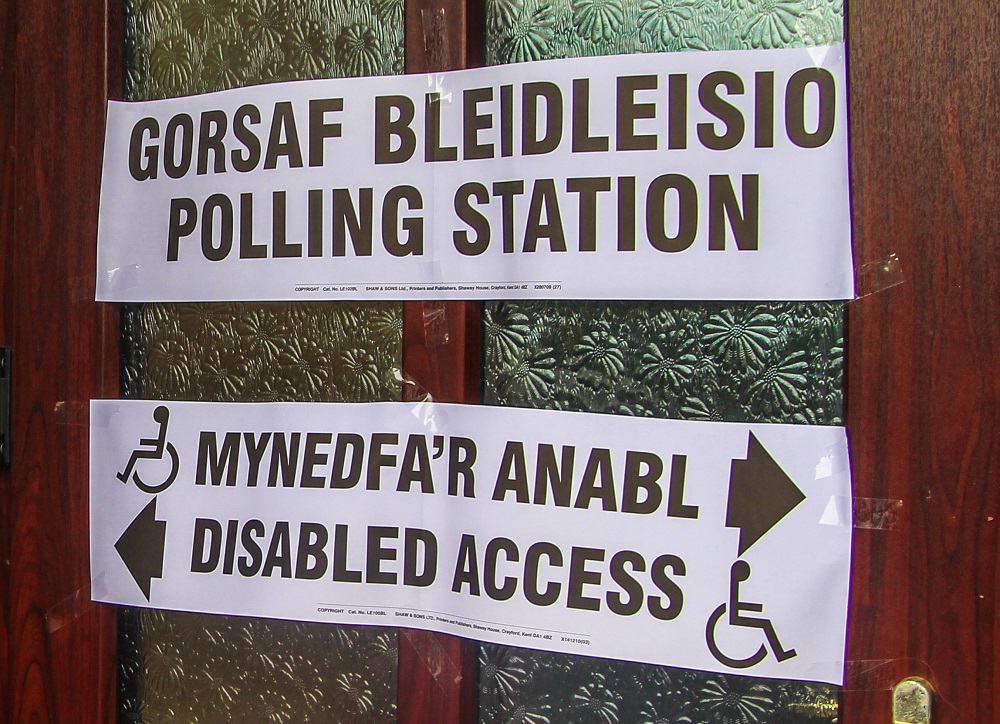 Lowering the voting age to 16, allowing prisoners to vote and a Scottish-style voting system are just some of the radical proposals the government is consulting on.
Sam Coates looks at the raft of changes to how voting in elections to Wales' councils could work.
Voting reform
Following years of debate, Local Government Minister Mark Drakeford is proposing a shakeup of the voting system for Welsh councils that could have significant implications for the which political parties dominate local government.
Drakeford is proposing allowing councils to adopt the Single Transferable Vote, the voting system currently used in Scottish council elections as well as the Northern Ireland Assembly.
However, two-thirds of councillors on an authority must back a change, making the prospect of any Councils embracing the system appear remote following the elections of May this year.
Labour councils are expected to resist the change whilst rural authorities with a different party make-up are likely to be cautious of creating geographically larger wards that are the consequence of the proportional voting system.
The change in Scotland was part of a deal with the Liberal Democrats to keep Labour in power in Holyrood a decade ago and ended an era of Labour dominance of councils.
With sole Liberal Democrat AM Kirsty Williams serving in the Cabinet, the change could be viewed as an attempt to shore up the Education Secretary's support for the government.
The Welsh Assembly was recently given the powers to decide its own electoral arrangements and greater powers over local government.
Extending the vote
The consultation also proposes a radical extension of the franchise, including being the first country in the UK to allow all residents to vote regardless of nationality.
16 and 17-year-olds are set to be given the vote for council elections and the minister is also 'testing public opinion' on attitudes to giving votes to prisoners.
The European Court of Human Rights has challenged the current blanket ban on prisoner voting, but this was yesterday rejected by Conservative Leader Andrew RT Davies.
Making voting easier
Underneath the headlines the consultation also proposes a raft of small measures to make voting easier that could transform the experience of electing councillors.
Voting in mobile locations such as supermarkets, voting over several days, electronic voting and relaxing alleged barriers to voter registration appear on the shopping list.
Individual voter registration was brought in by the Westminster coalition government and has been accused of suppressing registration of groups of people considered less likely to vote Conservative.
Drakeford's proposals include using sharing data across public services to enable automatic registration of voters.
Party politics
Proposals likely to kick off arguments between political parties include banning sitting Assembly Members from standing as councillors and forcing candidates to disclose party membership.
In the early days of the Assembly, sitting councillors becoming AMs wasn't uncommon, however now Plaid Cymru AM Neil McEvoy is the only politician balancing both jobs, and was recently re-elected to Cardiff Council, attracting criticism from Welsh Labour.
Forcing disclosure of party affiliation will be seen as an attempt to flush out councillors who routinely stand for election as Independents across rural areas of the country.
Powys and Pembrokeshire, in particular, have strong traditions of Independent councillors, but some commentators have long suspected many are party members believing they would struggle to win election as candidates for their party.
How many of the reforms will survive?
As the minister who brought in presumed consent for organ donation when Health Minister, it's no surprise that Drakeford has broken rank with parts of his party and proposed such a thorough challenge to the status quo in local government.
The ambition of the proposals when contrasted with predecessor Leighton Andrews is clear.
The consultation is open to public responses until 10 October and the government plans to implement its decisions next year.
Wales' political parties are expected to engage heavily, with some of the more radical proposals such as changes to the voting system likely to be opposed by parts of the Labour party.