Culture
Children's magazine criticised after calling Welsh 'a waste of money'
//= do_shortcode('[in-content-square]')?>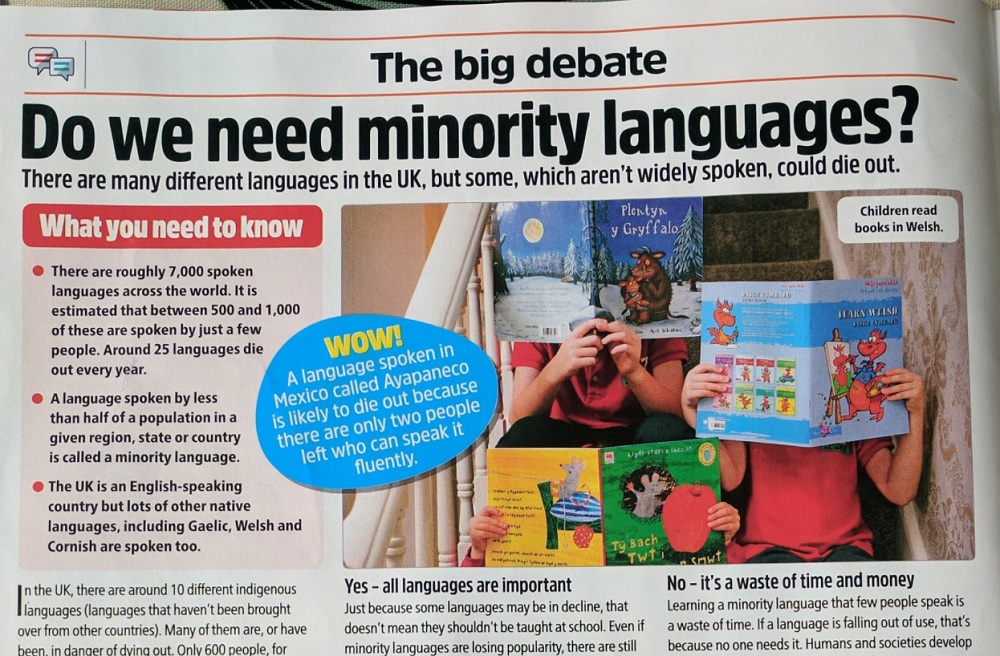 A children's magazine has come under fire after publishing an article that listed reasons why minority languages weren't needed.
Under a picture of children reading books in Welsh, The Week Junior listed "three reasons why we don't need minority languages".
Among the reasons, the magazine said that there "was little use" for the languages, that the classroom should be used to teach "useful" languages instead, and that it was a "waste of money".
The magazine did, however, say that minority languages "come with their own rich traditions in the form of poems and stories".
"Learning a second language has proven benefits for developing minds," it said.
So @theweekjunior – a children's paper – think it's OK to question the existence of minority languages like they're a hobby pic.twitter.com/bpu8oQiksa

— Rhodri ? (@Nwdls) August 26, 2017
Dr. Rhodri ap Dyfrig, whose doctorate concerned the use of the Welsh language online, said that there were "so much wrong" with the article that he "didn't know where to begin".
"Young inquiring minds will have a view of languages which is not balanced but completely skewed. Totally irresponsible," he said.
The article comes in the wake of numerous controversies in which The Guardian, Times, Newsnight and Sports Direct have been criticised for their handling of issues related to the Welsh language.
The Week Junior is the sister magazine of The Week and both are owned by Dennis Publishing.
A privileged monoglot culture is one that strips other languages of their community, their history, and frames them only in terms of 'need'

— sara huws (@sara_huws) August 26, 2017