News
Traffic jams expected in Holyhead soon because of Brexit deal
//= do_shortcode('[in-content-square]')?>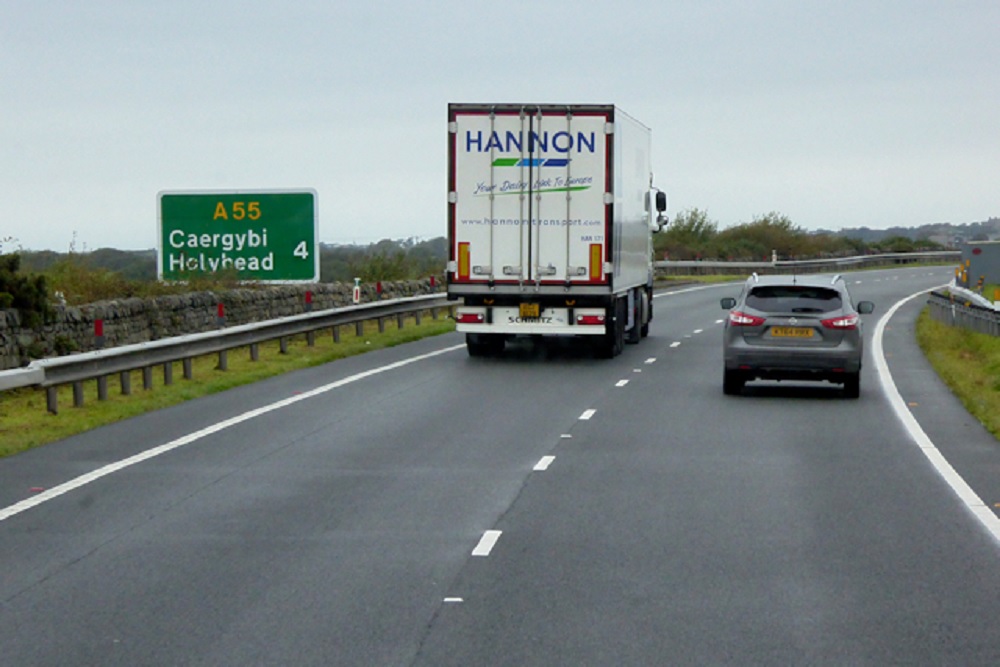 Traffic jams are expected in Holyhead soon because of the new Brexit trade deal.
The agreement signed by Boris Johnson's Tory government with the EU means firms going through the Welsh port have to deal with filling in forms and exporters going through it to transport goods into Ireland are bracing themselves for tailbacks caused by the new regime.
There have also been reports of exporters bypassing Holyhead altogether by taking goods from the continent straight to Rosslare Harbour so they can avoid dealing with the layer of new bureaucracy.
It has seen a six-fold increase in business thanks to Brexit, and last week Rosslare received a new vessel from the ferry operator Stena which had been  reassigned from the Belfast-Birkenhead route.
Industry experts in Ireland have said the impact of the new regime has yet to feed through into the system because of firms stockpiling goods in warehouses.

'Full effects'
It is expected that pressure on Dublin Port will increase. Firms stockpiled before Christmas, because Covid-19 has suppressed both consumption and trade. because. Freight volumes also tend to be low anyway in the first two weeks of January, and paperwork is already holding up trade flows.
Across the Irish Sea the economy is bracing itself for a surge in trade volumes which will be a huge challenge for post-Brexit system.
There have been reports of dozens of lorries are stranded at Dublin Port due to problems with paperwork. Hundreds of Irish trucks could be stuck in the UK for the same reason. Because the trucks are held up, the are are not available back in Ireland to keep exports flowing.
A trade source told Tony Connelly from the Irish national news service RTÉ: "In the first two days people said, Dublin Port is very quiet," says one trade source. "There's this misconception that because there's very little volume coming through Dublin that there's no problem. Most of the problems are happening back in the warehouse in the UK. So stuff isn't leaving the UK."
Simon McKeever, of the Irish Exporters Association told RTÉ: "The knock on effect of that is increased cost. If you have a truck parked up over there it's a couple of hundred quid a day. If you have a driver with nothing to do you're paying his salary and costs. If you have to bring back empty trailers that you're not getting paid for, you still have to fill in paperwork."