News
YesCymru elect new Central Committee and restore suspended members
//= do_shortcode('[in-content-square]')?>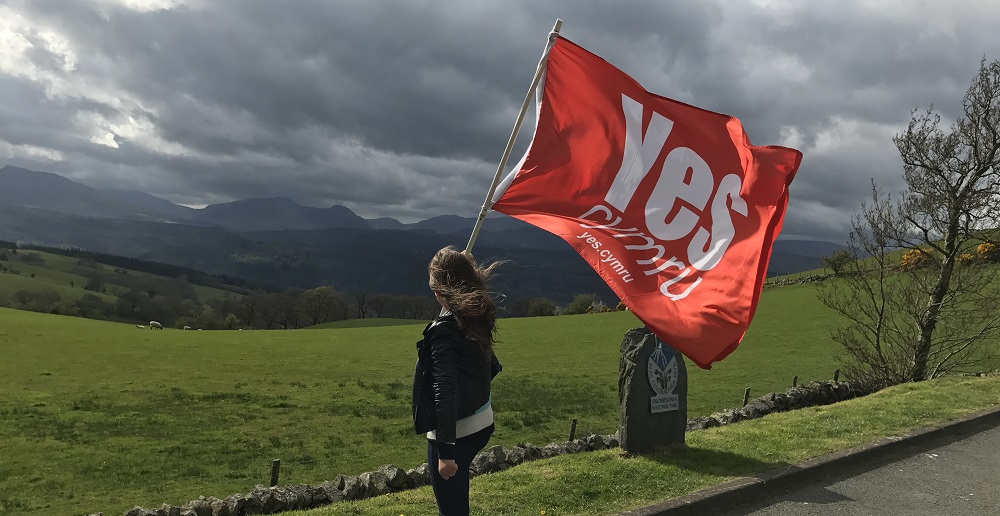 The movement campaigning for Welsh independence, Yes Cymru, has elected a new Central Committee, including a new chairman.
It follows the resignation of the previous Central Committee following the AGM in October after proposed changes to the campaign group's constitution were blocked by members.
Author and YesCymru Radio founder Siôn Jobbins was elected chair and musician Cian Ciaran, best know as a Super Furry Animals band member, was elected Deputy Chairman.
Hedd Gwynfor and Gwyn Llewelyn were elected Secretary and Treasurer. Other non-portfolio members of the Central Committee chosen included:
Ifor ap Dafydd
Dilys Davies
Aran Jones
Bethan Siân Jones
Huw Marshall
Chantel Mathias
Mirain Llwyd Owen
Julian Hughes Watts
Only Dilys Davies and Gwyn Llewelyn remain of the previous Central Committee.
The meeting at Peris Hotel in Builth Wells also voted to end the suspensions imposed by the previous committee, and invite everyone back into the movement.
'Infighting'
Following the meeting, the Aberystwyth branch of YesCymru sent a message urging those who had left the movement in protest at previous suspensions to re-join.
"If you've resigned your membership over the summer, I would like to encourage you to re-join," James January-McCann, the YesAber interim branch-Secretary said.
"We've got the opportunity now to stop the infighting and focus on winning independence for Wales, so let's get on with forming branches in the other towns in the county (and Machynlleth!), and persuading the people that independence offers the best future for our country."
He apologised for the silence from the branch over the last few months, saying that the suspensions had been responsible.
"You've probably all heard by now that a large number of members were thrown out of the movement by the previous central committee, on the basis of accusations that were doubtful, to say the least, over the course of the summer, and that others left in protest," he said.
"Unfortunately, every single one of the officers of this branch were amongst those thrown out, which, as you can imagine, has made keeping up the branch's activities somewhat difficult. That's why you haven't been receiving any emails for so long."
Criticism
In October the previous Chairman, ap Rhobert, resigned, and was followed out of the Central Committee by Rhydian Hughes the Vice-Chair, Gweirydd ap Gwyndaf the Treasurer, and Moelwen Gwyndaf the Secretary.
The Central Committee had faced criticism over the last few weeks following the suspension of some members and controversial proposed changes to the movement's constitution.
The changes to the constitution were rejected in YesCymru's AGM of Saturday 13 October. It was agreed that an EGM would be held in two months in order to give everyone time to discuss the changes.
However, in a later statement, YesCymru said that the discussion on changing the constitution would be postponed until a full committee could be appointed.