News
YesCymru membership doubles in three weeks to hit 15,000
//= do_shortcode('[in-content-square]')?>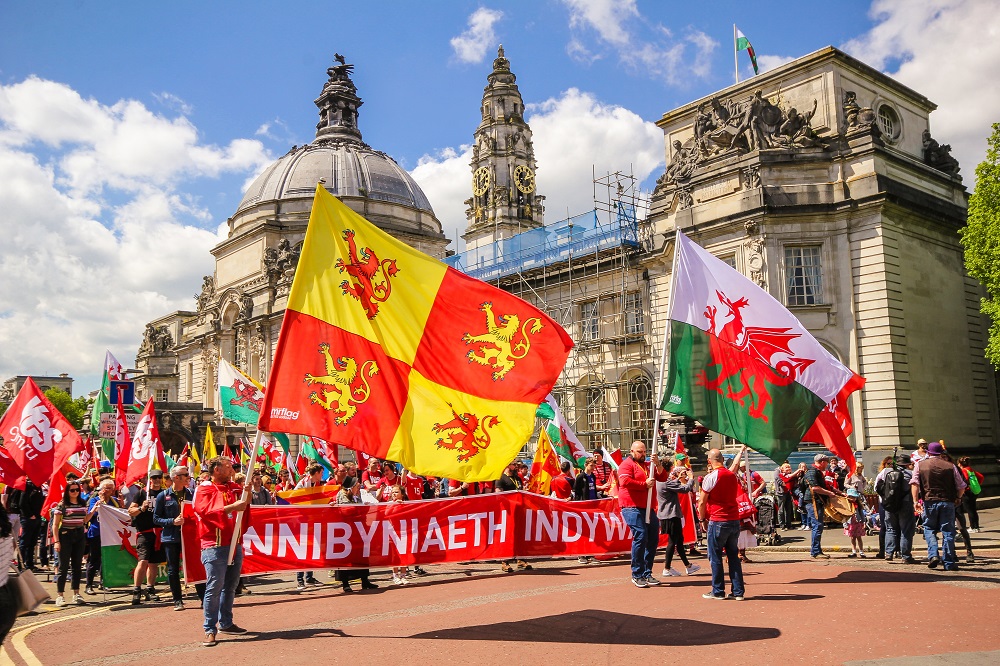 YesCymru's membership has doubled in three weeks to hit 15,000, according to organisers.
The campaign for an independent Wales had 2,500 at the start of the year and 8,000 by mid October.
Chair Siôn Jobbins said that the increase was partly down to the UK Government's handling of Covid-19, and people realising that "the Senedd can do a better job of looking after our interests than Westminter."
"YesCymru is determined to create a welcoming, colourful and progressive mass movement for independence," he said.
"We believe that there will be a referendum on Scottish independence in the coming years, followed by the reunification of Ireland, what then for Wales?
"When the Senedd has ignored Westminster and put the interests of Wales first, they have done things better. The two week lockdown in Wales, which was difficult and stressful for us all, was mocked by Westminster and sections of the UK media. But now the Wrestminster Government has had to lock England down, and for longer. Where Wales leads, others follow.
"But devolution isn't enough. We need independence."

'Boost'
The latest poll on Welsh independence conducted at the end of October showed that with 'don't knows' removed, 30% were in favour of Welsh independence and 70% against.
Siôn Jobbins said that Wales had to make a choice between independence and Westminster which was attempting to "roll back devolution".
"In the Internal Market Bill – a boring document which we in Wales 'need not worry about' – Westminster has taken away powers from our Senedd, powers we in Wales have voted for in not one but two referendums," he said.
"Westminster is incompetent. We've seen the UK Government in London give contracts worth billions to their friends, with money paid upfront to brand new companies to deliver PPE which doesn't work. Some £12bn – more than the entire health budget in Wales – is being wasted on a privatised track and trace system that barely works!"
"Westminster doesn't care about Wales. During our lockdown, The First Minister asked the UK Government for money, which the Welsh Government even promised to pay back, to support our businesses and our people. Westminster said "NO". When Johnson announced the English Lockdown, suddenly the 'magic money tree' began blooming!"
"Our new members are already adding a massive boost to the movement. Our members are vibrant and passionate in their determination to build a new Wales that looks after all of its people."
"2021 is going to be a very interesting year in the history of Wales, and it will be onwards and upwards for YesCymru and the campaign for an independent Wales."