Sport
Autism friendly football team delivers lifeline to local community
//= do_shortcode('[in-content-square]')?>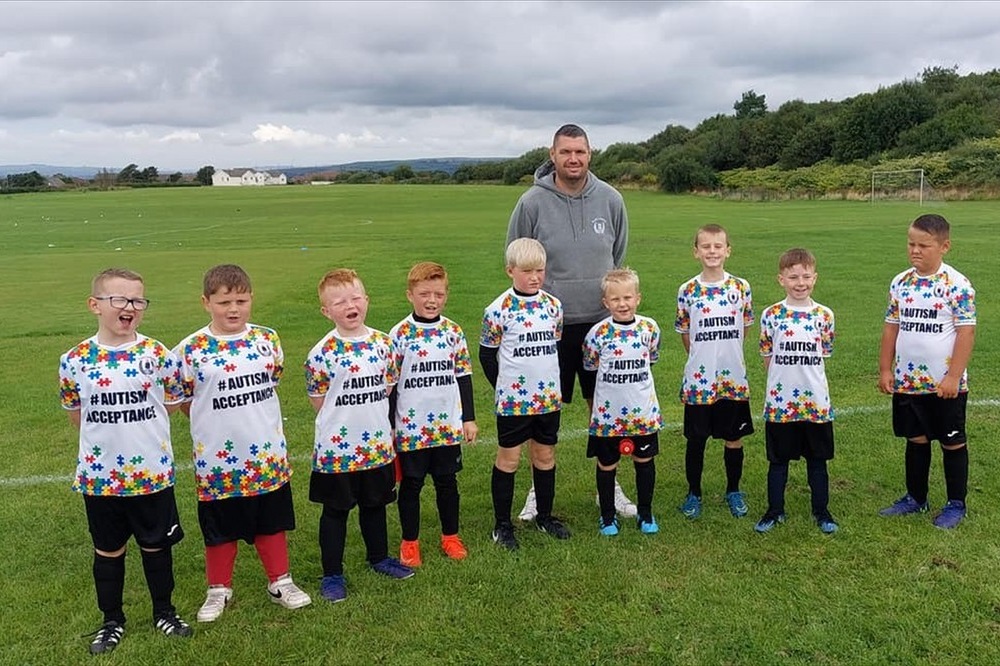 It's Sunday morning, and a young team of keen footballers are turning up to their adopted field to take part in their weekly training.
But this little band of boys and girls have a particular reason to be proud of themselves.
Rosehill Community Football Club from Townhill in Swansea landed with a bang and a zap into a local community by fundraising and installing a defibrillator at the popular dog walking site where they train.
And if that wasn't enough their leaders organised a free defibrillator awareness day, inviting their neighbours in the community to come and learn what the life saving devices do and how they work.
Running six sessions through the day on Friday in a local community centre, forensic paramedic Andrew Vaughan educated and entertained over 60 people in small groups, with the explicit aim of demystifying the life saving devices that are becoming more common in our communities and giving people the confidence to know what to do should they be the first on the scene of a collapse.
Andrew drummed home the message: "They are simple to use, don't be afraid. The instructions are clear from the moment you ring 999 and they tell you to go and get the defibrillator. You can't do anything wrong."
The awareness day was organised by Stacey Bowles and her husband Craig, who set up the football team earlier this year primarily so their own children, one of whom is autistic, could take part in weekly training and be part of a club.
The membership quickly grew from just a handful to now over seventy children, over half of whom have additional needs such as autism and ADHD and had not previously had access to a sports club which could accommodate their needs.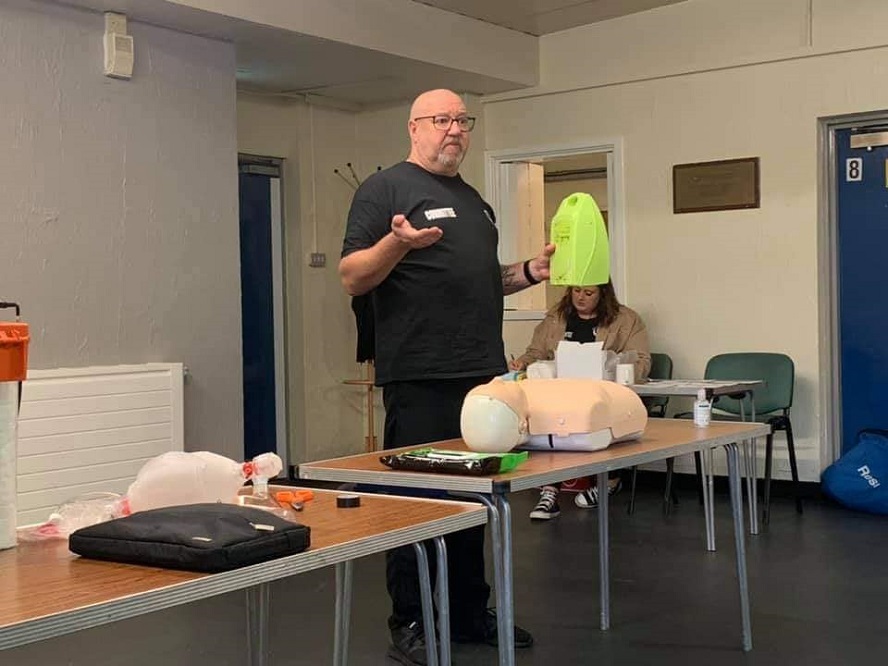 Collaborating
The autism friendly under 10s football club were looking for somewhere to call home and they approached a 'friends' group who were active on Townhill's Ganges Field, tucked away on the south side of the hilltop estate in Swansea.
The Friends of the Ganges formed to work at maintaining and preserving the treasured green space on the hill, planting a small orchard and wildflowers, working with council gardens departments to leave wild areas to promote biodiversity, and collaborating on decisions about the use of the field.
When Stacey and approached to ask if they could use the field for the club they were welcomed. The area already attracted adult footballers each week and it was felt that increasing its community use in this way would serve to protect the green space long term.
So, Rosehill FC began a series of fun days and activities to make friends with the local community and began fundraising for the defibrillator after seeing the shocking event in the Euros when Christian Eriksen collapsed on the field.
"All our kids are quite healthy, but we felt that if we are going to be there then having a defibrillator would be good not just for us but for all the local residents and the many dog walkers who use the field.
"We organised raising the money for the cost of the machine with the help of Calon Hearts Charity and then the Friends of the Ganges helped raise the money for the case which would contain it. After all our hard work it was such a boost to get their support for the last leg."

Urgent
Craig said "It's great that we have been able to fund this and make the whole area that bit safer. There should be funding for every sports club to have access to one, they make all the difference to someone's chances."
Welsh Rugby have agreed to fund machines for all the rugby clubs in Wales, and there is an initiative with FA Wales for clubs to apply for defibrillators with the help of Calon Cymru/Welsh Hearts.
Andrew Vaughan, who is Stacey's dad, said in his training: "In the survival chain if you can cut the wait time for intervention from 11 minutes when an ambulance comes to three minutes by having a defibrillator on hand, then it's going to make one hell of a difference."
Back in the summer, following the tragic death of rugby flanker Alex Evans from Cwmllynfell RFC, there were fresh calls for the Welsh Government to issue every sports club in Wales with a defibrillator.
At the time the Senedd's Shadow Minister for Sport, Tom Giffard, said that his "tragic and untimely death" highlighted the urgent need for all sports clubs in Wales to have defibrillators.
"We have long called for these important life-saving pieces of equipment to be installed at sports clubs, and now is the time for the Welsh Labour Government to act," the Conservative MS said.
"Defibrillators aren't cheap, so Labour ministers needs to work with clubs and organisations across Wales and provide them with financial support.
"The Welsh Government needs to move fast because the quicker we get them put in place, the more lives we can save."