Culture
A 60 track retrospective of 40 years of Datblygu is set for release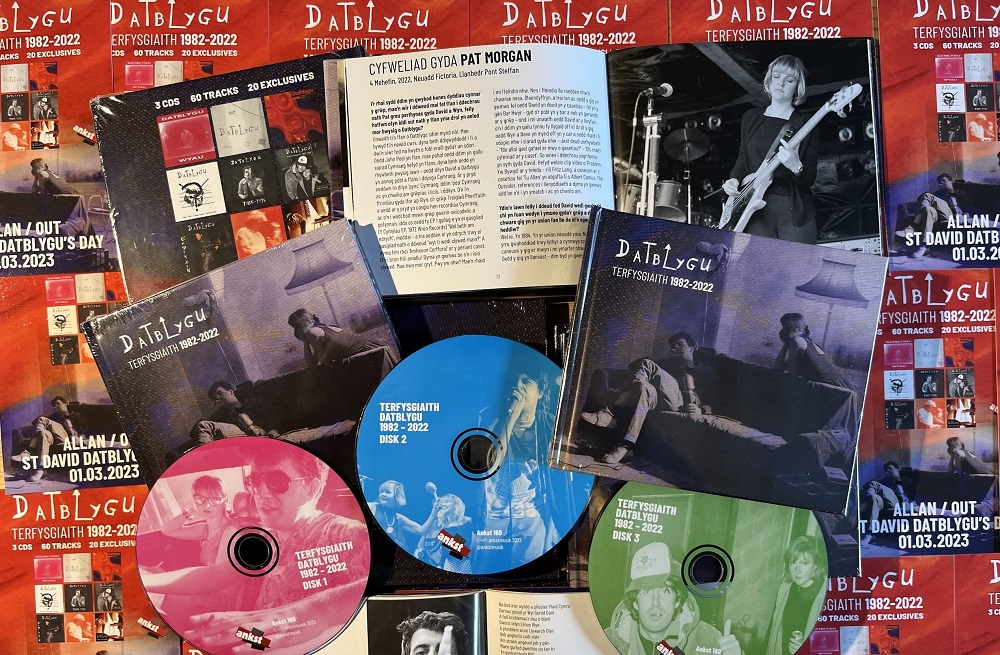 A 60 track retrospective representing 40 years of Datblygu is to be released on St David's Day.
Released through Ankstmusic, 'Terfysgiaith 1982-2022' is a compilation of the music made by David R.Edwards and Pat Morgan as Datblygu over those forty eventful years.
Starting with David's first bedroom recordings in Aberteifi in 1982 right up to the final tracks recorded by Pat and David together for the last time in a bare living room in council run sheltered accommodation in Carmarthen in 2021.
Compiled from lists of favourite Datblygu tracks chosen by David and Pat in anticipation of their upcoming 40th anniversary activities as a band in 2022, Terfysgiaith 1982-2022 was to be one part of a process that would have been an opportunity for the band to be publicly recognised for the important influence their work and artistry has had over the decades.
Sadly, this didn't happen as originally planned. In June of 2021 David R.Edwards, Datblygu's lead singer and songwriter, a hugely loved and respected figure in Wales, suddenly passed away.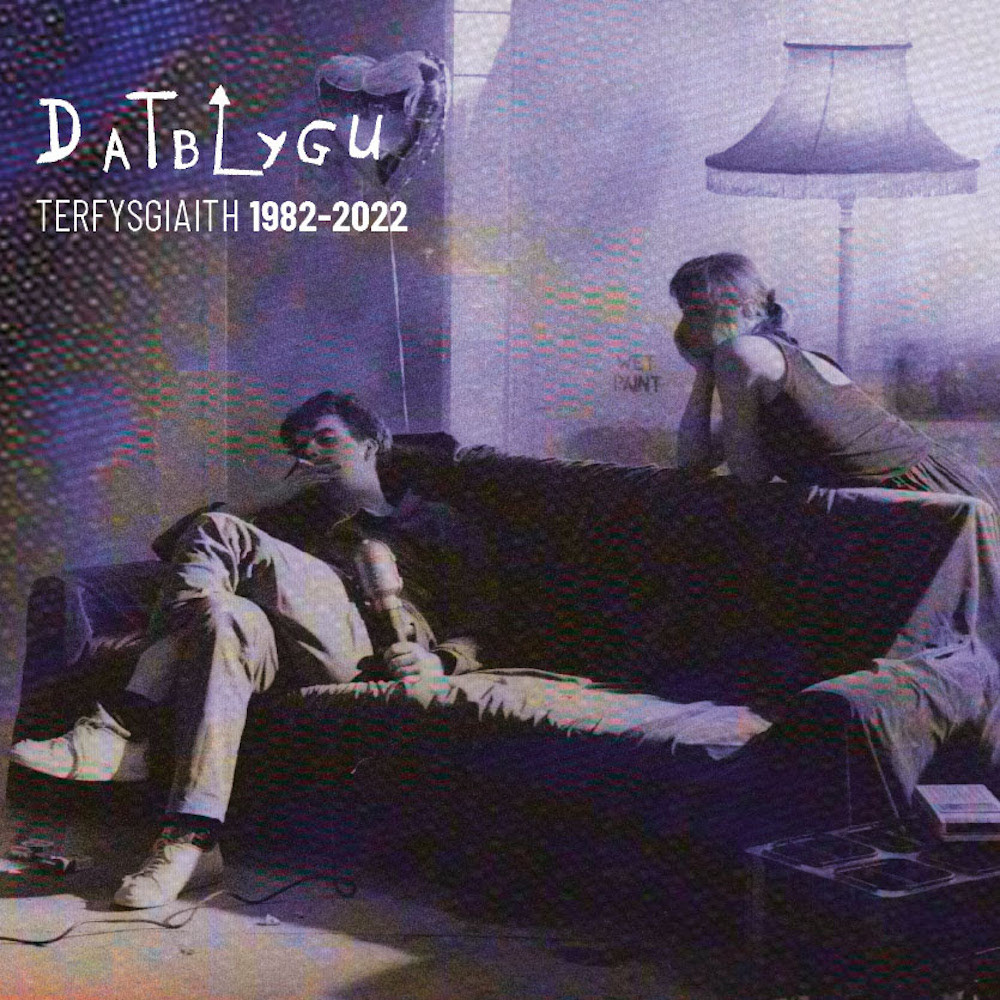 Terfysgiaith 1982-2022, released on March 1, contains 60 tracks spread over three disks. Two of these are complimentary chronological 'best-of' disks. David always joked that Welsh culture was one that made you learn how to say the same thing twice! Datblygu, on the other hand only ever said it once, it was enough and only ever in the Welsh language. The third disk is 'Santes Dwynwen o'r Elsey' an album of rarities, live, demo and session tracks made available exclusively with this release.
The band are seen by many as the most influential Welsh language group of the last forty years. A clear inspiration on the Cool Cymru generation (Super Furry Animals, Gorky's Zygotic Mynci, Catatonia), firm John Peel Radio Show favourites, and the poetic and musical soul of late 20th century underground Welsh language rock culture.
They've done and been so many things and also only ever been one thing – Datblygu. When asked to self-define – they called themselves 'non-conforming non-conformists' who asked for their music to be catalogued under the category 'Non-Hick'. True legends.
Before that the 'Am / Hawdd Fel Bore Llun' singles will be released on Saint Dwynwen's day (January 25th). The single includes one of the group's timeless classics, namely the song 'Am' from the 'Pyst' album and a track from 1996 which is seeing the light of day for the first time 'Hawdd Fel Bore Llun'.
This combination of favorites and exclusive tracks echoes the nature of the collection 'Terfysgiaith 1982-2022' which contains 60 tracks from the group – with 20 of these being exclusives.
Ankstmusik has also created a very special video for AM which combines a collection of images and personal photos from the group's archive. The video, which has been edited by Alun Edwards with the help of Pat Morgan and Pete Telfer's archive, will be shown on the Ankstmusik channel on the AM platform – www.amam.cymru/kinoankst – on January 25th.
Pre-order Terfysgiaith HERE


THE ENIGMA OF DATBLYGU
You can drop the needle anywhere over Datblygu's catalogue and at once be face to face with David R.Edwards. His rebellious, honest and compassionate voice raging against the norm. You realise that here is someone with something to say, always communicating a truth, as Pat has said before 'a man on a mission.' How David says these things, his lyrical poetry is always astonishingly direct, beautifully poetic, challenging, daring, shocking sometimes, musically innovative and often very funny.
You never doubt that David and Pat are always being true to themselves – this is very important. There is never any sense of Datblygu trying to please others, or going through the motions. They demanded that the wider world paid attention and listened to them. That wider world initially was the insular Welsh language scene, and it is impossible to overstate the effect Datblygu's existence has had on reversing the backward-looking pop culture that existed when they formed in the early 1980s.
Datblygu's journey has been long and at times very difficult and painful but full of extraordinary highlights – classic albums like Wyau (1988), Pyst(1990) and Libertino(1993), those wonderful John Peel Radio Sessions, live appearances that were always electric, unpredictable and unforgettable, and just dozens of extraordinary songs like Y Teimlad, Can i Gymry, Cariad Ceredigion, Ugain i Un and Cyn Symud i Ddim.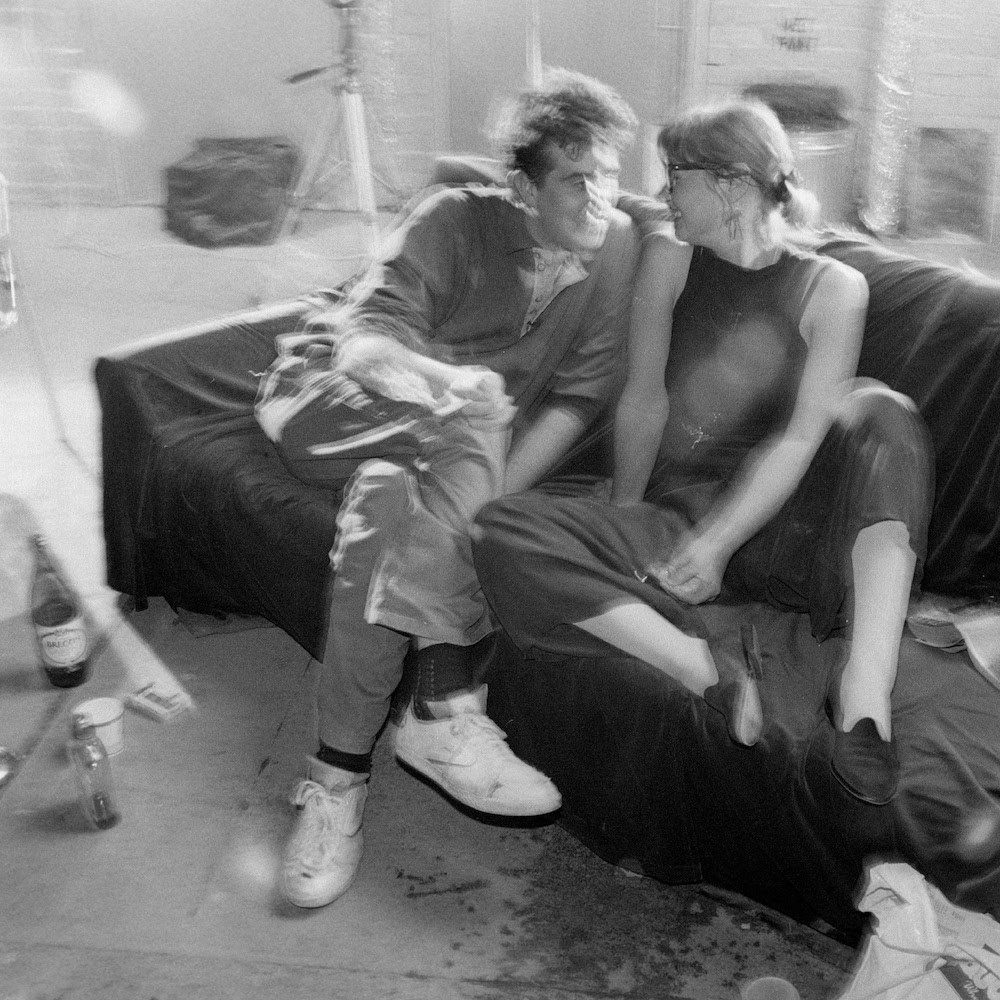 How inspiring is it to realise that a band formed in school back in 1982 with the express intention, as they clearly said at the time, of directly challenging the brain-washing music blindly tolerated by those around them were also on the best Welsh albums shortlists everywhere in 2021 for the extraordinary vision that is Cwm Gwagle, an album recorded by them on the eve of the first Covid lockdown. Between these two points they have created a catalogue of music as rich and extraordinary as any band anywhere ever has.
The confrontational nature of David's song writing and performance style saw him becoming seen as some sort of moral conscience for the new generation growing up in Wales in the 1980s and 1990s and his poetic brilliance saw him being revered as a visionary artist and hailed as the alternative national poet and Wales's premier iconoclast. Datblygu's music is undoubtedly inspiring. This compilation is ample testament to their power.
They've written simple classic songs about the mystery of love, rave tracks so full of poetic imagery that it would make Rimbaud blush, recorded experimental works as deep with meaning as any page out of Joyce's Ulysseus as well as plenty of genius three-minute pop and rock tracks that have demolished more sacred cows and establishment lies than a room full of angry tweeters ever could.
---
Support our Nation today
For the price of a cup of coffee a month you can help us create an independent, not-for-profit, national news service for the people of Wales, by the people of Wales.