Culture
Album Review: 'Fory ar ôl Heddiw' by Fleur De Lys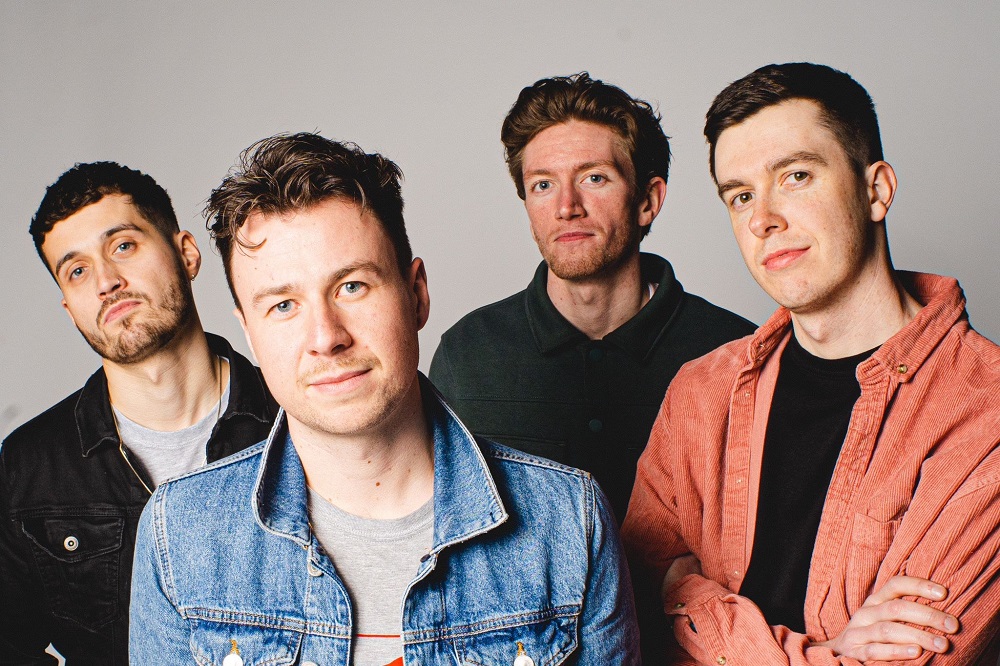 Molly Stubbs
Anglesey-based, indie-rock quartet Fleur De Lys has returned with their second full-length album Fory ar ôl Heddiw.
The Welsh-language band, famed for their joyful sound, have been hard at work in drummer Sion Roberts' Graig Las studio, piecing together their first LP since 2019's O Mi Awn Ni Am Dro.
Now they're back to reclaim their spot at the top of Welsh indie playlists and brighten up your day with one of the most promising albums of 2023.
Even in the rainiest of Aprils, Fory ar ôl Heddiw will have you thinking of sunshine, tapping your feet along to a mix of favourite singles and never-before-heard tracks straight from the studio. Vocals, keyboard, drums, bass, guitar, and of course, the occasional saxophone, are all Fleur De Lys need to realise their ecstatic spin on traditional indie.
With a mix of moods, from melancholy to dreamy, to witty, to outright magical, Fory ar ôl Heddiw has all the components needed to stand alongside indie greats.
Though the album fits neatly under indie's umbrella and earns its place among its counterparts, there's no denying Fleur De Lys have drawn from a wide range of influences to create their newest release.
You've got your map of indie's history rolled up in many of the tracks with a mid-2000s lilt. But also forming the sonic foundation are pop-punk, Celtic, folk, and a distinctly Whitney Houston-esque 80s pop that each allow Fleur De Lys to carve out their space in indie's ranks.
Woven as these genres are so seamlessly into the fabric of Fory ar ôl Heddiw, the band maintains their unique identity no matter what sound they've chosen to tackle.

Finely curated
Whether you want to treat your eardrums to an acoustic ode to the necessity of leaving one's homeland such as Hwyl Ti, Gymru, or a scathing detraction of English attitudes that never takes its foot off the break like Archfarchnad, you're in luck.
After 8 years on the scene, Fleur De Lys has mastered it all, and Fory ar ôl Heddiw is a finely-curated gallery of everything they have to offer.
In the age of music streaming, 'to drop the needle and let it spin' so to speak, is an almost outdated mode of listening.
So used to picking and choosing the 'best' tracks as we are, few of us tend to appreciate an album not as a collection of songs, but as an experience in itself.
In the case of Fory ar ôl Heddiw, going from start to end is undoubtedly the best way to absorb it. Clear care has been placed into creating a cohesiveness that elevates each track in relation to the others.
Exuberant
From exuberant opener and title track Fory ar ôl Heddiw, released as a single in July 2022, to stadium-filling finisher Teimlad Da, Fleur De Lys take those willing to join them on a journey through what Welsh indie rock can achieve.
Fory ar ôl Heddiw moves through consistent themes of growing up, moving on, and making it. Though each track has the backbone to stand alone, the flow between them is a testament to the artistry of these artists.
Having said that, Fleur De Lys tend not to play with the established structure of most songs, favouring the timeless verse/chorus/bridge composition.
Though, the catchiness of each of these tunes will likely have you believing it may well be better to stick to what you know, if you can do it so well as Fleur De Lys can.
Seemingly, they're also experts in selecting melodies, choosing only those most addictive combinations of chords so that no track is a chore.
In fact, the mature production, faultless as it is, makes the album incredibly easy to listen to.
Cadence
As for lyrical content, like any great musicians, Fleur De Lys' songs sum up vast and complex topics in simple sentences. However, there is no short supply of metaphors, leaving lots to dig into on repeat listens.
The cadence of certain lines, like the melodies, seems to be perfectly crafted to stick in your head and make you sing along, wishing you were belting the words out from the audience of a Fleur De Lys show.
Fortunately, with Fory ar ôl Heddiw you can enjoy such a dynamic and carefree performance from home, with the album's instrumentals giving extra meaning to the lyric 'I'm here, I'm present and I'm on fire'.
While they blend so well into that nostalgic, sentimental, cosy indie sound, each track seems to highlight a new strength among the musicians as individuals.
In particular, the commanding drums carry Archfarchnad's strong message, while Angel ar Fy Ysgwydd puts the acoustic guitar to the test and sees it pass with flying colours.
Similarly, the gentle combination of the guitar and keys on Bwrw Eira's acoustic edit cannot be beaten, while Bore Da's sparkling indie electric is unmistakable.
As for the vocals, they shine across the album, with nary a backing vocal needed.
Nuance
Unapologetic and yet unassuming, Fory ar ôl Heddiw is a triumphant addition to Fleur De Lys' discography, and the sonic landscape of Welsh indie as a whole.
Hidden underneath countless gleaming examples of modern rock is a depth and nuance unique to this band, who throughout their careers have developed an instinctive appreciation for what makes a great song, and a glorious album.
One complaint? Ten tracks is not enough.
To listen to the newest release from Côsh Records, Fleur De Lys' Fory ar ôl Heddiw was released on 28 April on Spotify, Apple Music and other music streaming platforms.
Be sure to follow the band on Instagram, Twitter and Facebook for updates on upcoming shows.
To stay up to date with all tracks distributed by PYST, follow the weekly updated playlist PYST YN DY GLUST.
---
Support our Nation today
For the price of a cup of coffee a month you can help us create an independent, not-for-profit, national news service for the people of Wales, by the people of Wales.