Culture
Art review: coastal inspiration at Oriel Canfas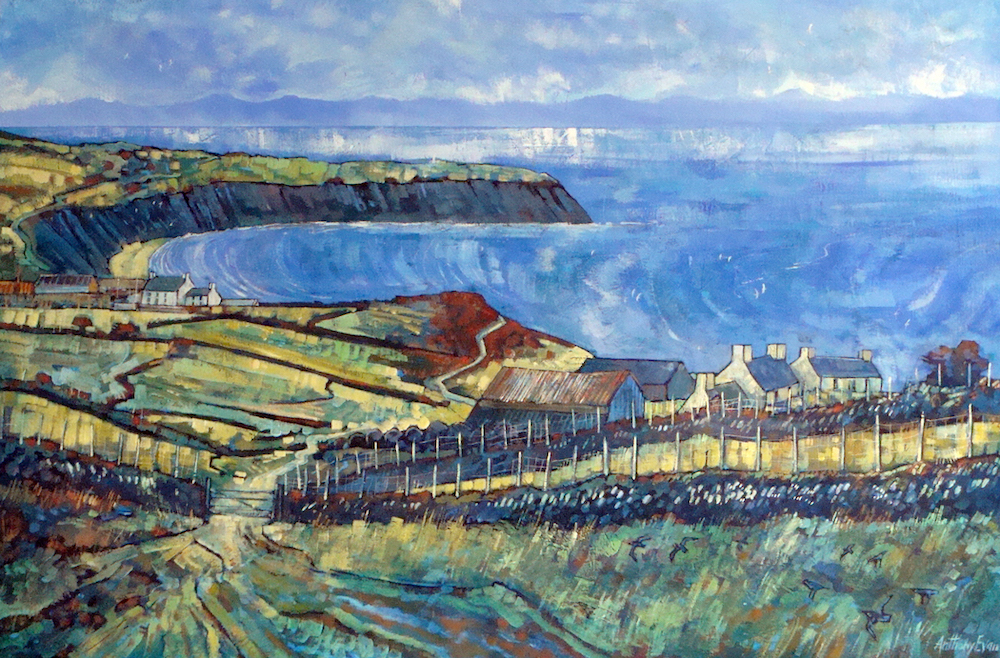 Molly Stubbs
With gargantuan mountains, sweeping horizons, and 870 miles of coastal pathway, Wales is world-renowned for its natural beauty. Wherever you may find yourself in this country, you're never too far away from beautiful beaches and dramatic coves.
For many of us, day trips to the beach in our summer holidays, or in my case, dragging our families to Porthcawl in the middle of winter to watch our body-boarding talent in action, are mainstays of Welsh memory and life.
As such, the coastal path is no stranger to any of us, a range of geographical and cultural facets that Cardiff's Oriel Canfas has sought to hold up to the light.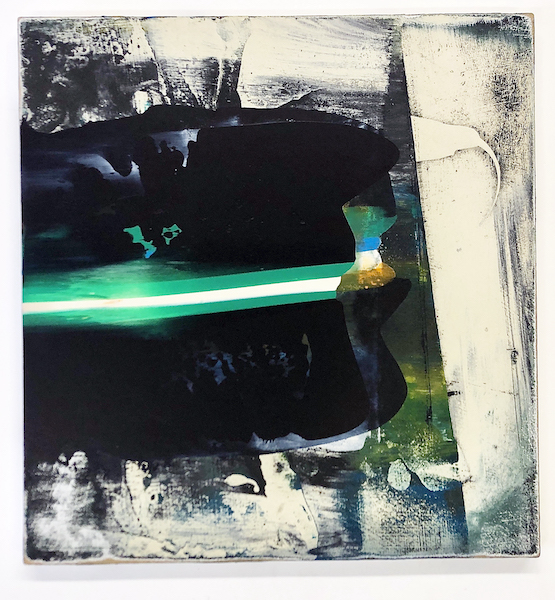 Tucked away on a residential side street in Canton, set away from buzzing B-roads, bookies, commuters and dry-cleaning, Oriel Canfas is perhaps not the place you would expect to find a shrine to the Welsh coast.
However, like millions of others, many of the members of the artists' cooperative here grew up frequenting the coastal path, and still walk them today.
Enamoured with the humble glory of the Welsh coastline, each has taken to their keyboard, canvas, sketchbook and studio to commemorate this beauty both past and present in a variety of ways.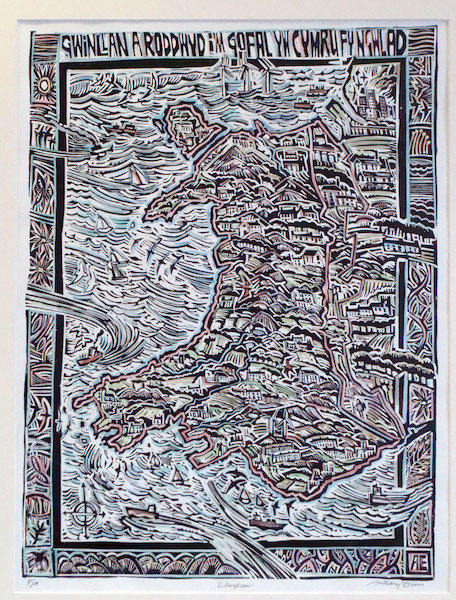 Upon entering the exhibition, one is met with a bold work of jagged lines, coming together to form a sight we are all familiar with – a map of Wales, accurately named 'Llwybranu.
This particular cartography depicts in stark monochrome, with popping highlights of ochre and chartreuse, the 18 artists responsible for creative work on their chosen section of coastal path.
The man behind this dedicated depiction, however, is Anthony Evans. Appearing from the gallery's back room, he walks me through his creative process.
"I love working with different materials for etching. The lines are so smooth, you find you can really relax into it," Evans explains, motioning his engraving technique in the air.
It seems that the conception of the piece reflects an experience of the Welsh coast, just as much as the work itself. The inscription that crowns the piece, 'Gwinllan a roddwyd i'm gofal yw Cymru fy ngwlad,' means 'Wales is my vineyard to be cared for.'
"God's back garden," I agree, and Anthony hums before disappearing back into his on-site studio.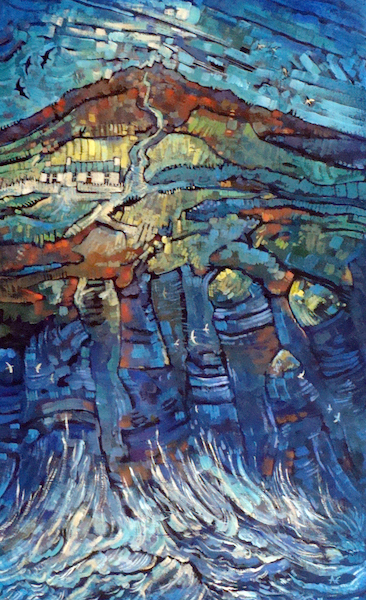 I can't help feeling how at home these works would be in a coastal cottage, a seaside themed bathroom. However, the various notebooks with scrawled observations strewn around the show are the result of an innate desire to document the Welsh coast for nobody but one's own self.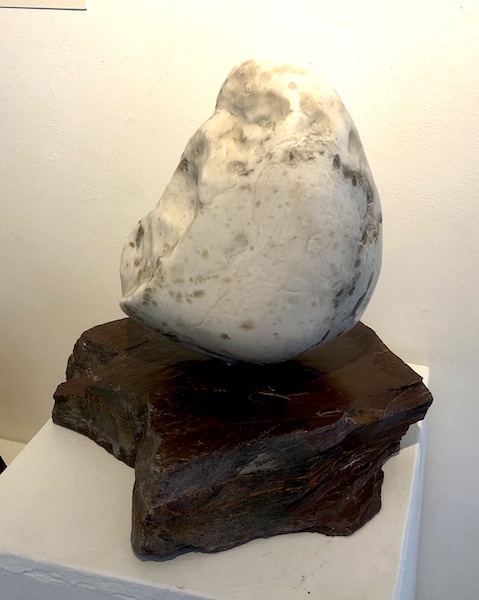 Circling the sun-lit space, each wall is filled with poetry, photography and mixed-media paintings of minuscule, personal, and in some cases, entirely private experiences of the Welsh shore, only replicable through the urge to immortalise.
One such work, 'Penfro Las', is an eclectic piece in bold blue that the eye simply cannot tear away from. Staring as I am at this work, its creator, Alun Hemming, is the next artist to appear.
He eagerly relays his favourite walk along the coastal path, and the vista that has taken hold of his imagination and multi-media talents.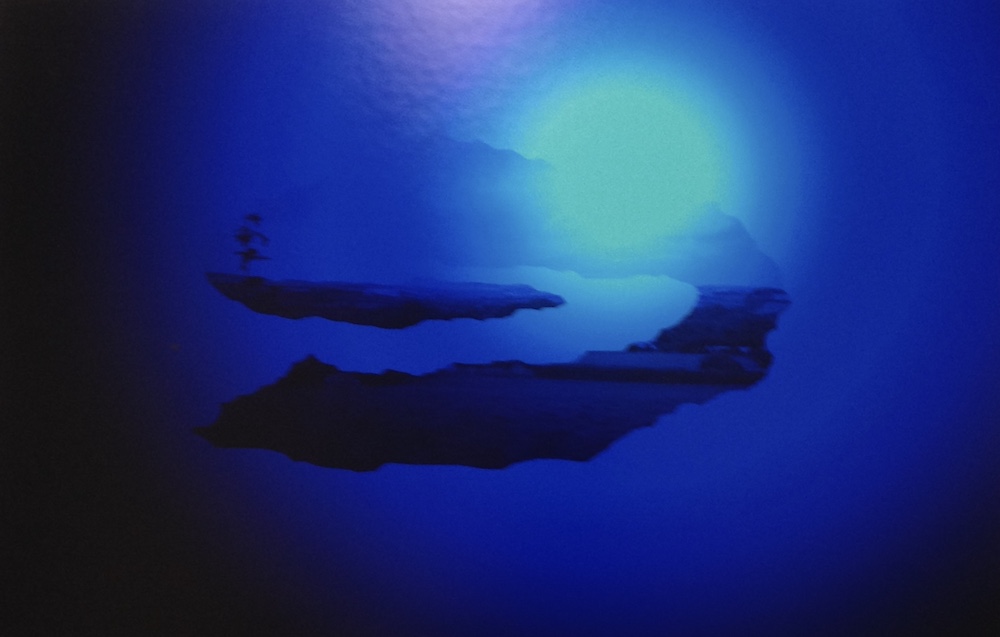 "If you come round the headland and look to the bay, this is the view. I took this photo and through photoshop, cut it out so it resembles the shape of the bay. You can see it here too," he points to two sculptures below the work.
With a base of bathstone and a bronze tip, 'Bay' depicts a swelling basin and jagged headland with care and devotion.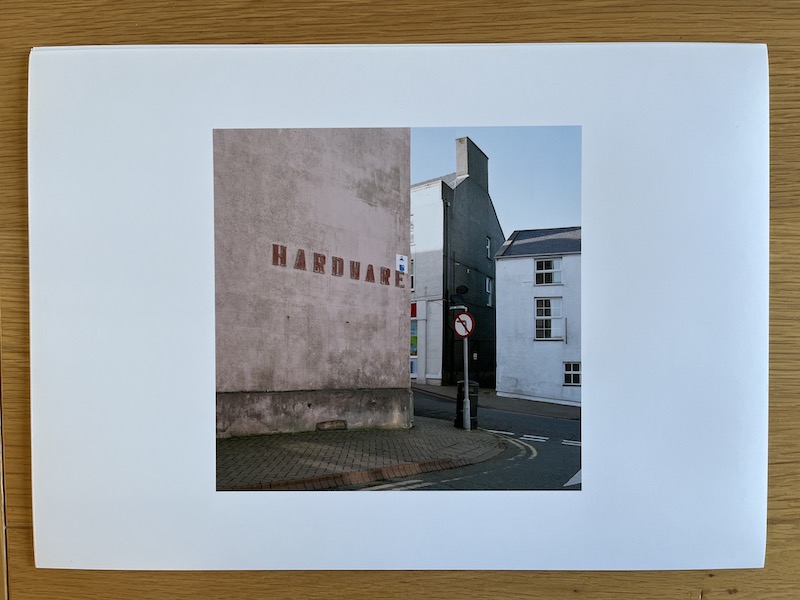 As well as fond memories 'of hope and homecoming: holiday-making and Tripadvised travel', the Coastal Path show seeks also to find beauty in the modern decay of coastal towns.
In particular, Robert Law's pieces focus on Holyhead. In his own words, the community paradoxically voted to leave the EU, despite receiving its grants.
His photography shows a small town laid bare, with stark industrial lines, grey hilltops, and a distinct absence of human life. Honesty seems to be the buzzword here. After all, how could one pen a true love letter to the Welsh coast if that love letter must persuade?

Other notable mentions are Sue Davies's superbly edited film photography of delightful days in Tenby, and Trefor Davies's humorous 'A Day in the Life of Caldey Island', comparing the schedules of a monk, a tourist, and the swathes of wildlife there.
Alongside paintings, photos and sculptures, the Coastal Path show also includes spoken word poetry and projection. The interactive exhibits add another layer of love and individuality to the artist's labour.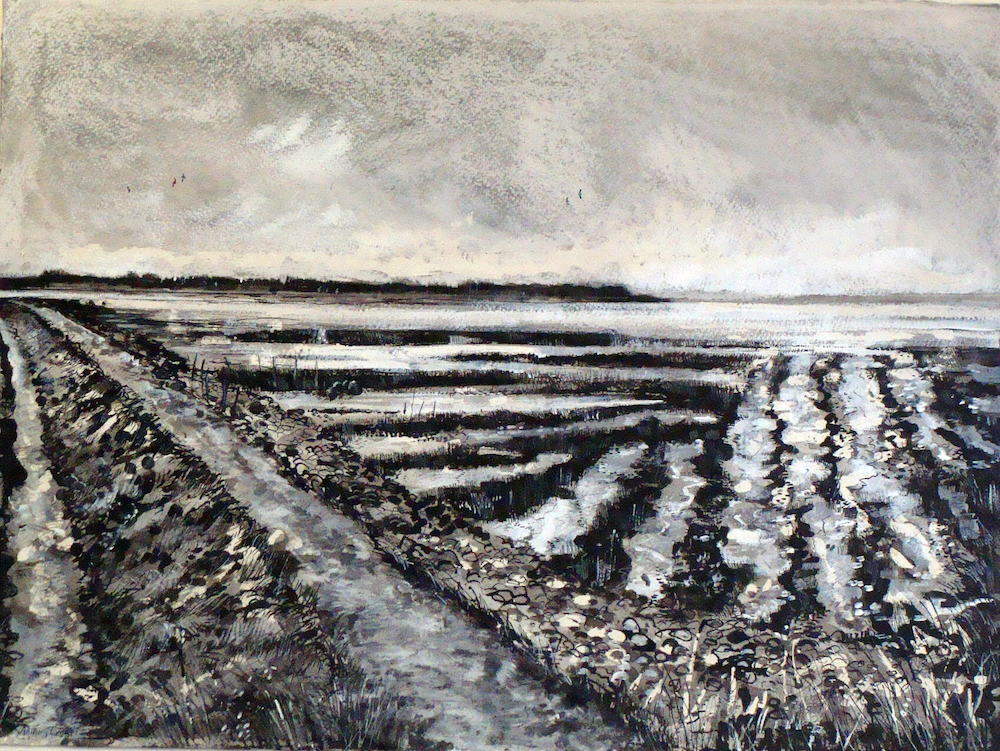 Through these works, the Coastal Path show is, above all, faithful to a Welsh experience that each of us shares, and each of us perceives differently. The themes of remembering and forgetting, of wonder and awe and gratitude are present throughout each of the artworks here, and evoke emotions not so different to those we would all feel treading our favourite patch of path.
However, in their individuality, they represent possibly the best thing about the Welsh coast; it belongs to each of us and to all of us. The coastal paths and the wonders of the journey they take us on must be both preserved and protected.
The Coastal Path Show is currently being exhibited at Oriel Canfas, on Canton's Glamorgan Street in Cardiff. Check their site for directions and opening times as well as the full list of contributors.
---
Support our Nation today
For the price of a cup of coffee a month you can help us create an independent, not-for-profit, national news service for the people of Wales, by the people of Wales.