Culture
Art Review: The Sea Horizon – Môrwelion, National Museum Cardiff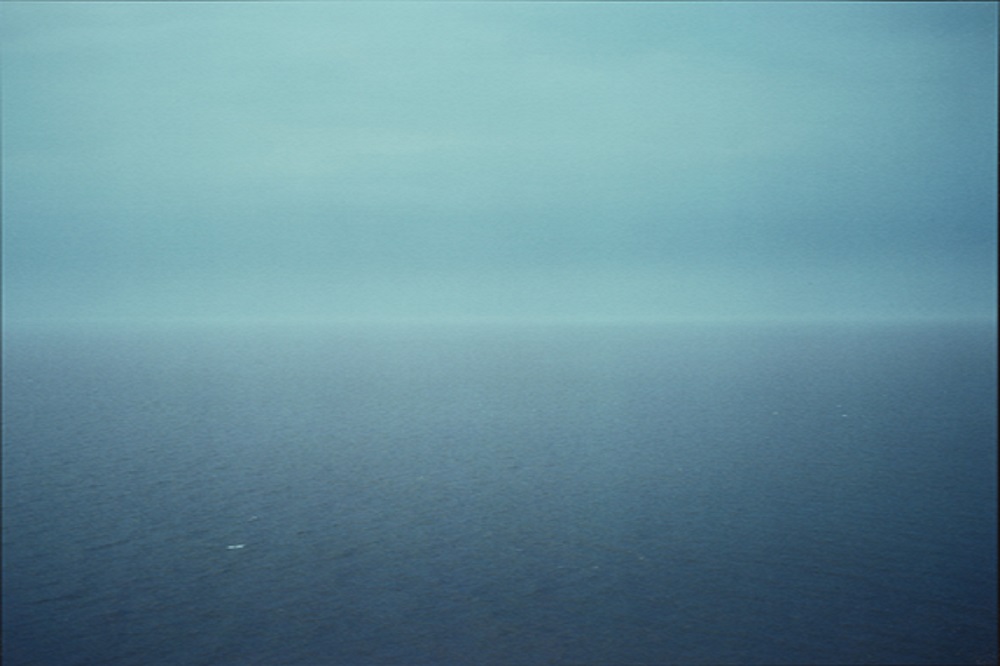 Brian Roper
The encomium for Garry Fabian Miller's Honorary Fellowship with the Bodleian Libraries at Oxford University reads:
"One of the most progressive figures in contemporary fine art photography, Garry is widely known as one of the last darkroom photographers, having gained international acclaim in the 1970s for photographs of sky, land and sea…Since the mid-1980s, he has worked without a camera to experiment with the possibilities of light as both medium and subject."
The work presented at Amgueddfa Genedlaethol Caerdydd – National Museum Cardiff is a collection entitled The Sea Horizon: Môrwelion and features 40 photographs taken between 1976-7 from the rooftop of his home in Clevedon, overlooking the waters of the Severn Sea towards Wales and diagonally opposite mine on the other bank.
The work was the subject of Miller's first solo exhibition at Bristol's Arnolfini in 1979.
The catalogue states that "Each photograph has the same square format with the line of the horizon dividing the sea and the sky. Compositional changes in light and weather disrupt the otherwise controlled elements of the work. The result is a group of forty portraits, all technically identical, yet all representationally unique. A powerful meditation on time, place and belonging."
This is Miller's first camera work, a prospect and a retrospect, reflecting back a profundity exuding sadness, rarely euphoric, this is a melancholic journey but one tinged with hope, a performance with purpose, a play with 40 Acts with Mahler as composer.
This is work of honesty and empowerment, unusually and welcomingly unstripped of egocentricity.
Parallels exist with Richard Misrach (On Landscape and Meaning: The Photography Workshop Series,2021) in the blending of abstraction, realism, mythology and modernism at the human-geo interface. In Desert Cantos his work is the polar opposite(sic) of Miller.
Here Misrach presents a suite of 40 distinct but related groups of pictures he also projects an eerie sense of the commonplace shot through with the unsettling and startling which Miller could accentuate in his picture world where the only obvious human presence is behind the camera.
Misrach's Golden Gate is closer artistically to Miller's Clevedon home in tracing the colours and tones of diurnality around the eponymous bridge.

Ethereal visions
Other Misrach works inviting comparison are On the Beach which offers seagull's eye views of humanity backdropped by sand and water and Notations which features scapes of land and sea treated in colour reversal and Shorebreak described in the Galley catalogue as follows:
"Misrach captured photographs of a single body of water and created these images by altering their colours. The artist's use of this digital technique, which he has not previously employed in his storied landscape photography practice, yields ethereal visions of the ocean and sky that reflect the natural environment of Palm Beach. This body of work was informed, in part, by jazz riffs—the photographs can be understood as engaged in a musical exchange with one another."
There are also shades (sic) of the work of Geoffrey Ansel Agrons in a shared invocation of mediated melancholia and a simplicity which is beguiling in its deception. However, it must be noted that Miller's is a more limited palette.
In this collection Miller does not present the grandeur of the untamed wilderness in the styles of Ansel Adams or David Noton nor the studied intimacy of Imogen Cunningham less still the overt Zen of Charlie Waite or the covert Zen of Michael Kenna.
Closest to Miller in feel and texture is Naadav Kander in his work Dust based on the Aral Sea which focusses upon "destroyed landscapes" which I, and, I am sure Miller, do not wish to see applying to our beloved Severn Sea.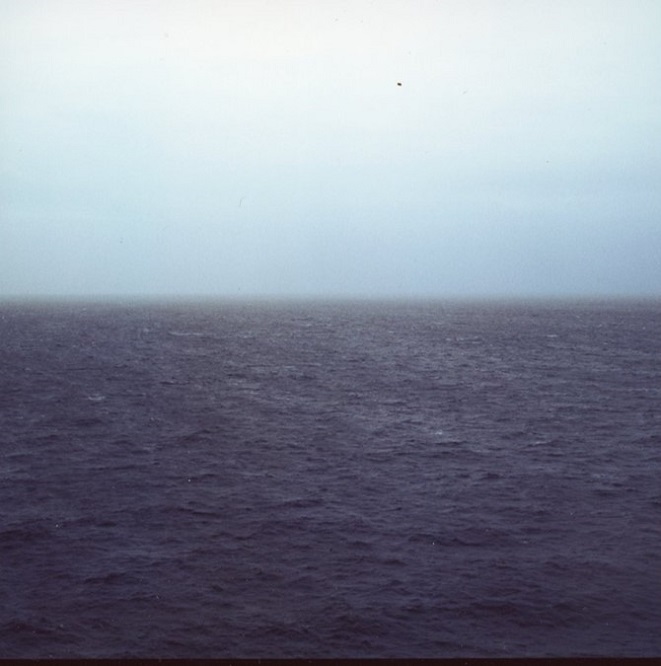 Miller is offering us a different conversation.
He invites us into the beginning and end of his journey, professionally speaking, as we choose our own route around the unnumbered sequence of images, expressing similarity but not sameness and with a pivot around the single experimental dark room image typical of his post 1985 work but here pointedly disjunctive.
There is a brief and touching homage to David Jones represented by two watercolours, also painted from rooms with views.
I can hear Miller agreeing with another fine photographer, "I fear that future generations will judge us harshly for our failure to place proper value on wildness, diversity, open space, spirit, solitude, and other treasures of the natural world still available to us today. May they at least know that some of us tried." Guy Tal.
Miller's online Journal opines that "The daylight becomes sweeter, the night deeper. Thought evolves in a different way. This moment of balance has been one of the central themes in my work. The horizon being the most constant manifestation…"
As I look in the reverse direction I will, after this show, explore the parallax and wonder why the storms in the Severn Sea, with which I am so familiar, are here so markedly absent.
The Sea Horizon – Môrwelion is on display at National Museum Cardiff until 10 September 2023
---
Support our Nation today
For the price of a cup of coffee a month you can help us create an independent, not-for-profit, national news service for the people of Wales, by the people of Wales.