Culture
Band launches musical broadside at council's 'most controversial planning decision'
//= do_shortcode('[in-content-square]')?>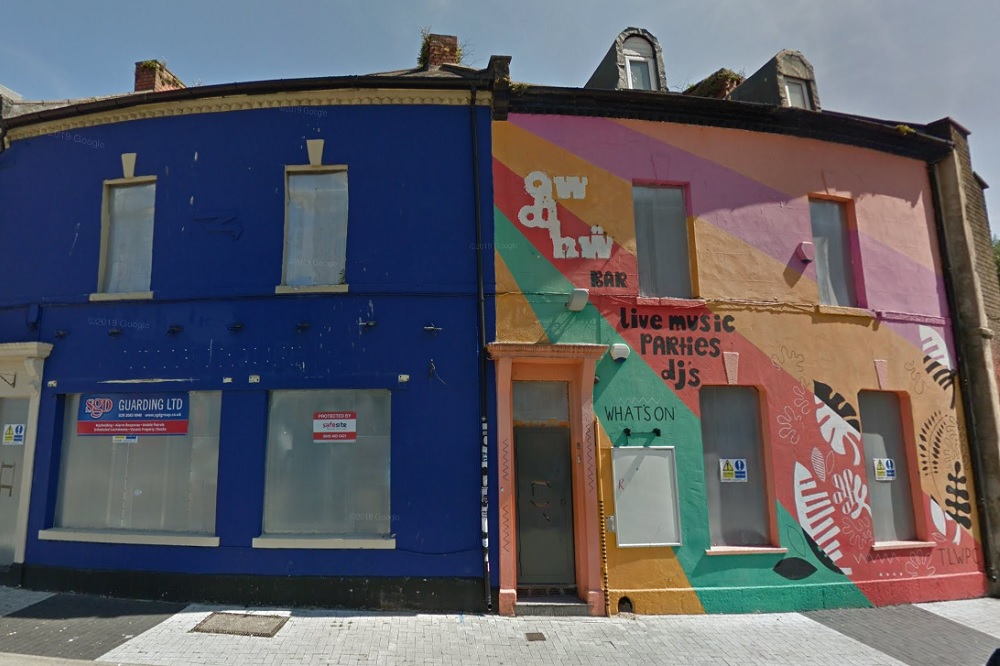 A fast-rising Welsh band has fired an extraordinary musical broadside at a planning decision which proved to be Cardiff Council's most controversial.
In their own inimitable fashion, Buzzard Buzzard Buzzard have addressed the demolition of Guildford Crescent, home of the beloved Gwdihŵ music venue, on their new single – 'Crescent Man vs Demolition Dan'.
Speaking to Nation.Cymru about the song, the group's frontman Tom Rees, said Cardiff was being turned into a "culturally devoid hellscape".
Some 691 people wrote to Cardiff Council over the decision to flatten part of the street which was home to Gwdihŵ as well as two popular restaurants. Just one was in favour.
On top of official objections, more than 20,000 people signed a petition calling on Cardiff Council to save the street and a demonstration against the demolition attracted more than a 1,000 people.
Only the facades of the buildings remain, with a 29 storey tower block to be built in their place.
In the song, the band tackle the issue of the loss of music venues in the city and the amount of student high rise accommodation being built by portraying the sides as a satirical battle between good and evil befitting of the Marvel universe.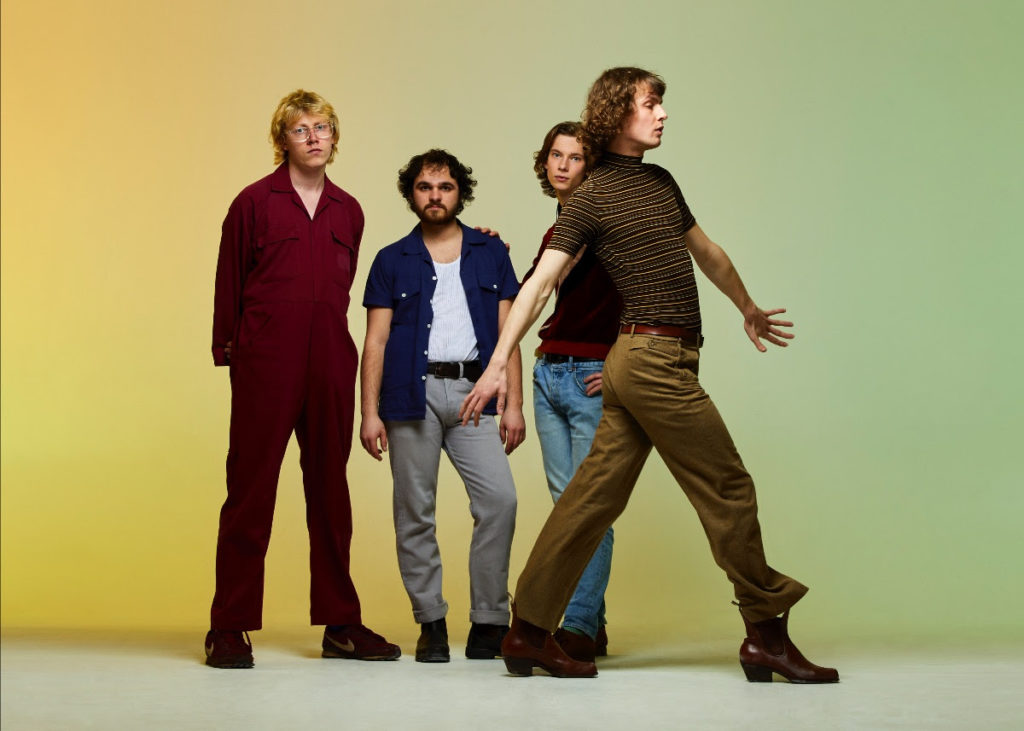 "Cardiff is kind of morphing into such a culturally devoid hellscape littered with boarded up venues and sun-blocking student residencies, that the only solution the mind can conjure is relying on the intervention of some all powerful superhero capable of turning back time or maybe allocating public funds responsibly," says frontman Tom Rees.
"Most annoyingly while we all acknowledge that a superhero could never exist, the villain still does – they knocked down an established music venue and a family owned restaurant, leaving the facade to tremble in the shadow of what antiquated structure will presumably tower over it, much like how a fox would leave an excess of dead chickens lying in the pen, just to remind you who's boss."
Talking about the single, which is out now on the Communion label, and comes with a video depicting the clash between 'good and evil', the singer adds: "As much as I'd love the song to represent some kind of positive energy in support of the fledgling ghost of music venues gone by, I'm afraid it's tailored more to my perception that our protests don't tend to do anything these days, though I'd happily have it misconstrued and taken in as some anthem of hope, much like how 'Every Breath You Take' by The Police, a song about a vicious stalker was misconstrued as a romantic ballad. I'll be watching you!"

Cardiff Music City
Gwdihŵ hasn't been the only city music venue involved in a planning dispute in recent times.
The fourth highest number of objections received by Cardiff Council over any planning application were over the development of a commercial unit next door to Clwb Ifor Bach on Womanby Street.
Cardiff Central MP Jo Stevens was among 360 people who objected to the plans, which have since been withdrawn. The scheme "could cause irreparable damage to the diverse music scene many people from Cardiff and beyond currently enjoy every week," Stevens had warned.
The Tramshed venue too had warned its future has been put "in severe jeopardy by planning applications", including one for a four-storey office block in its card park which ranked seventh with 199 objections.
In addition, in March of this year, it was revealed that developers want to demolish Harlech Court, on Bute Terrace in the city centre, to build what would be the tallest building in Wales.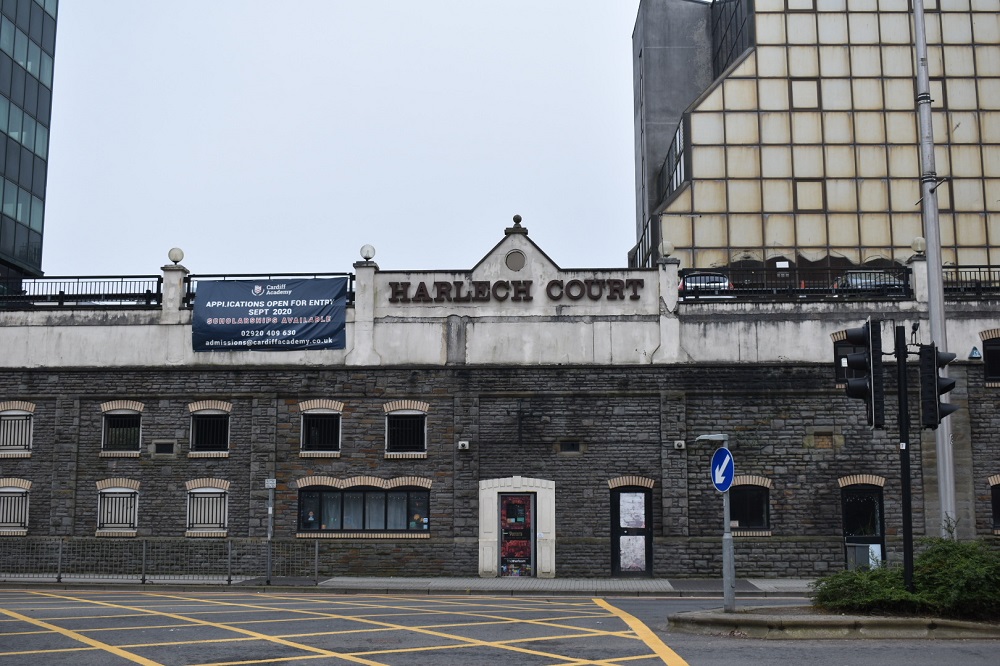 The building is home to popular pub and music venue Porter's.
Council critics say the continued string of planning controversies risk undermining the Council's plans to turn Cardiff into the UK's first "music city".
"The situation seems to be getting bleaker and bleaker and with every failed protest I'm increasingly of the opinion that anyone who believes in effective protest, on this matter at least, might as well believe in superheroes, and even then I still think the fat cats would get one on us," says Tom.
"All this said though I certainly don't know what the answer is, if protest doesn't work then what will? We're not all going to run for office in a hurry, or maybe we should? Should I practise that thumb-on-top-of-your-fist-I'm-an-honest-and-non-confrontational-person hand gesture thing? I don't even know how to rack up expenses."
Stream and download the single HERE 
Find our more about Buzzard Buzzard Buzzard HERE
Watch the video for Crescent Man vs Demolition Dan

Crescent Man vs Demolition Dan lyrics
People running scared,
From Demolition Dan,
Kids don't seem to care,
'Bout demolition plans,
Or supply and demand,
Well I hope they meet the man,
Of good health, and even better body,
And bigger wealth,
So,
Power to the Crescent Man,
Power to the every man,
Power to that peasant fool,
And power to the crescent moon,
People running scared,
From Demolition Dan,
Kids don't seem to care,
'Bout demolition plans,
Or supply and demand,
Well I hope they meet the man,
Of good health, and even better body,
And bigger wealth,
So,
Power to the Crescent Man,
Power to the every man,
Power to that peasant fool,
And power to the crescent moon,
Power's in which side you choose,
Not in if you win or lose