Culture
Bird notes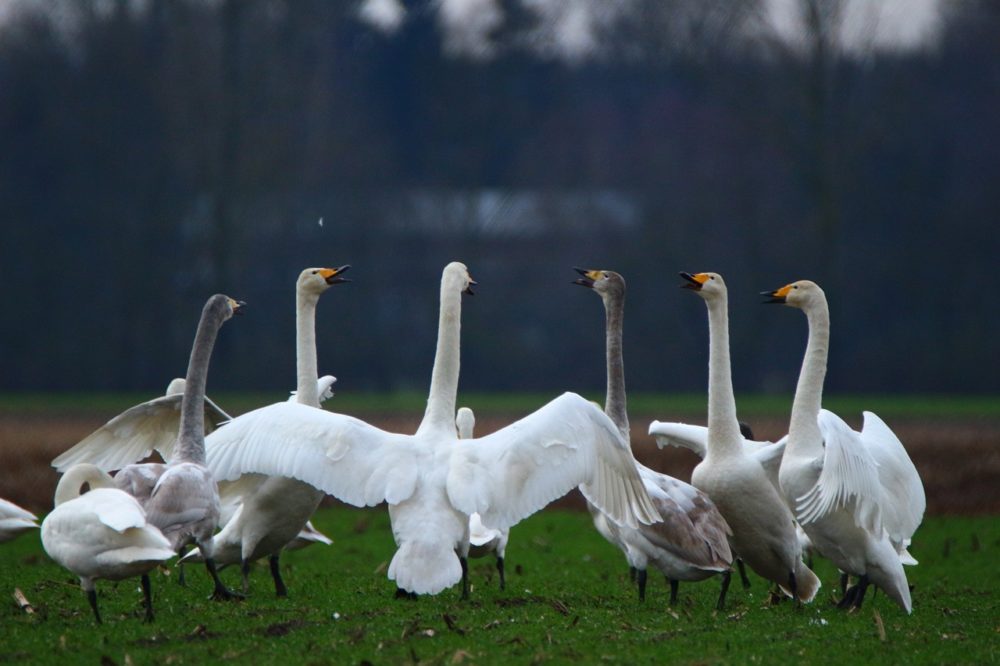 Jon Gower
One of the most stirring spectacles at this time of year is that of winter swans, birds that leave northern climes to enjoy our milder weather here in Wales. Chief among them is the whooper swan, alarch y gogledd, a bird so white it's often startling against a backdrop of brown grasses and dun vegetation.
A painter would reach for his tube of titanium white to depict them – a white that is pristine, virginal, like newly settled snow.
Some of the most dependable places to see them are the Tywi valley, around Cilsan bridge, where flocks, or herds of up to 80 have been. The Glaslyn Valley in Meirionnydd has attracted similar numbers in recent years while the lakes of Anglesey are also visited, along with the sheep-grazed saltmarshes of the Dee estuary.
Even in counties where they don't have dependable visiting sites they will often be spotted passing through, or if hard weather drives them south from Scotland. That said, only about 300 birds overwinter in Wales, or two per cent of the UK population, so they're a scarce species here.
A flock I used to see each winter at Aberhafesp in the Severn Valley has declined over the years. It was a thrill to see them there, especially as they flew, when the metronome beat of their wings could be heard several fields away and you could easily imagine the determined migration to breed in Iceland when they left mid Wales in the spring.

Longevity
In the spring of 2022 one of the oldest Icelandic whooper swans on record was found in Pembrokeshire, having spent almost three decades on Earth.
A male swan was grounded underneath power lines in the Letterston area after a suspected collision. It had been ringed as a young bird in 1996 at the age of three, so was pushing thirty years of age when it died.
The other winter swan, the dainty and diminutive Bewick's swan (named after the skilled engraver) was a regular sight in Wales in the 1970s, after which its numbers went into steep decline so that, by the end of the 2010s, the number wintering in the country could be counted on the fingers of a gloved hand.
These birds, which spend their summers in the wild Siberian tundra – also spent less time here each winter – on average birds would spend up to 38 days less in Wales and other winter haunts.
A bird that was already a scarce visitor to the country is projected not to visit at all in the future. And with that we would lose their magnificent bugling calls, a musical part of the winter soundscape.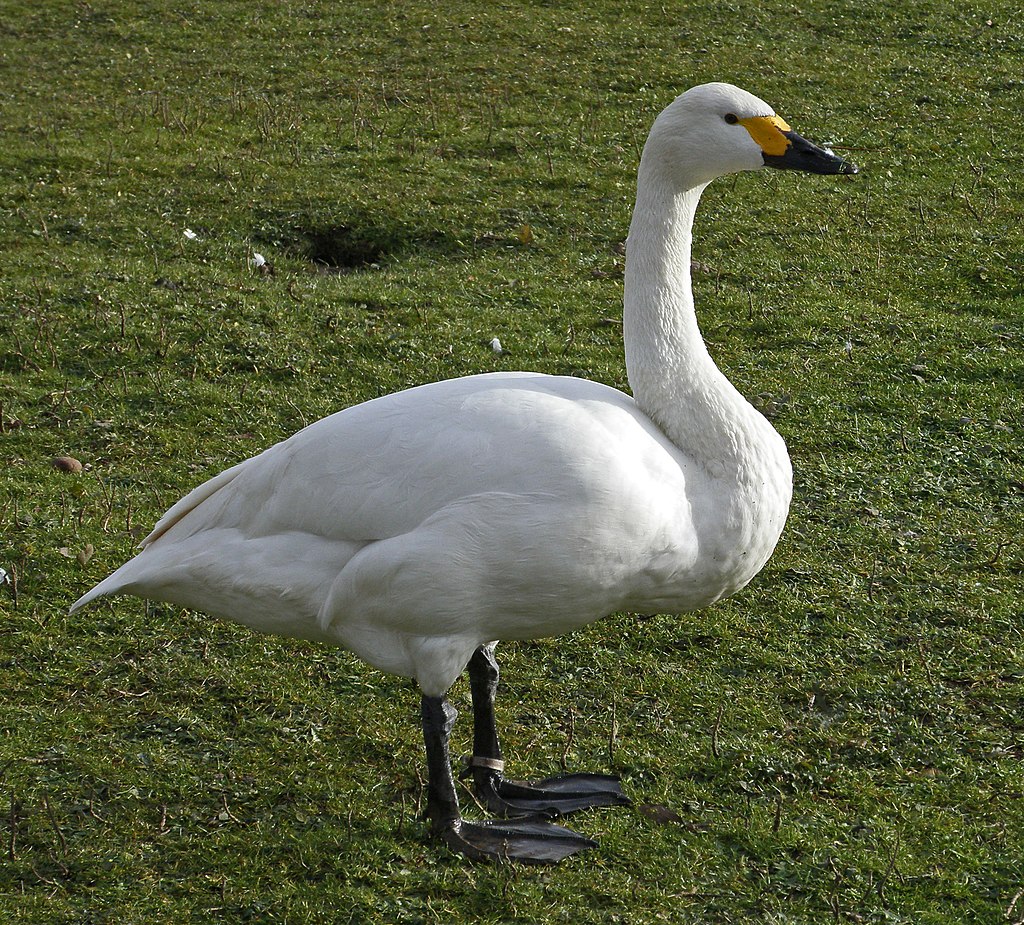 So what's happened to this, our smallest swan? The latest issue of The RSPB Magazine has some of the answers.
An article called 'Swan song? How climate change is affecting our winter swans' looks at the reasons why fewer swans are now visiting the UK.
Sacha Dench, a researcher working with the support of the Wildfowl and Wetlands Trust tracked swans leaving the Russian Arctic and found that climate change was thawing permafrost and the treeline was moving north, reducing the amount of open ground for nesting.
Some of the swans now adapt to the warming of mainland Europe by not bothering to migrate further than Germany. In this they are behaving in a way similar to ducks that breed in the Arctic such as pochard, wigeon and pintails which are also 'short stopping' on former lengthier migration routes.
Changing climate
Meanwhile, the UK's whooper swan population has been growing quickly, reflecting the growth of the breeding population in Iceland, where some swans are deciding not to migrate at all, showing how both species of winter swans are affected in different ways by climate change.
In 2020 there were 45,000 whooper swans in the UK, whereas there had only been some 15,000 in the mid 1980s. Whoopers up, Bewick's down but all due to the same sort of factors and changes in global temperatures.
So when you next see some swans it's worth checking them out to see if there are any winter swans among them.
Look for yellow bills in the first instance and then consult a bird book for the salient differences in bill pattern – "head on, the yellow of the Bewick's forms a letter B and the yellow of the whooper is a W" – although size is also very much a clue.
Just to add to the difficulty, each and every Bewick's swan has a different mix of colours in the bill, making identifying individuals easier.
Wilderness
Seeing a Bewick's swan in Wales would be a real red-letter day, although a whooper swan is exciting enough. Both species are sometimes known as 'wild swans' to distinguish them from the semi-tame mute swan, which is such a feature of town parks, lakes and rivers.
Indeed they can be seen as visiting symbols of northern wilderness, connecting winter haunts in Wales with the northern rim of Europe, with high Arctic Russia and Scandinavia and with Iceland, too.
They make extraordinary journeys, year on year, their calls like old fashioned car horns, honking through the chill air as their powerful wings keep up a steady and strong beat.
---
Support our Nation today
For the price of a cup of coffee a month you can help us create an independent, not-for-profit, national news service for the people of Wales, by the people of Wales.