Culture
Book review: Wilderness by B. E. Jones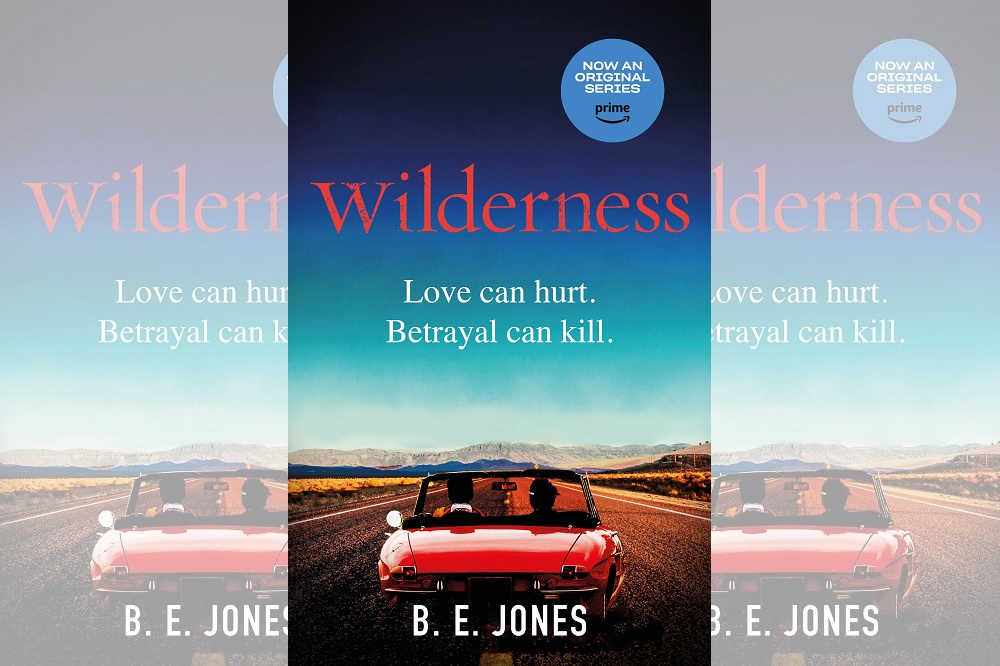 Jon Gower
It's easy to see why this novel would attract the attention of a TV drama-maker. It's pulsing stuff, a thriller that pushes the reader's heartbeat ever higher with every turn of a page.
It's also a book with a very wide canvas, too, taking in both East and West Coast America as well as a small swathe of south Wales as it charts the wildernesses around us and probes the wildness that lurks within.
Liv has moved from south Wales to New York with her Hugh Grant-ish looking husband Will and it all seems like a dream come true. Courtesy of his new job they arrive in a shimmering city with landmark buildings that rear up 'like the opening credits of our own movie, filled with the cinematic promise of the New World.'
They soon make themselves very much at home in a two-bed apartment which not only is one of the perks of the job but also commands a narrow slice of view of the shining, distant skyscrapers of Midtown.
Idyllic
It's all seemingly idyllic, from the achingly trendy Manhattan neighbourhood to the feeling they're both being like film stars, eating burger sliders and tuna sashimi or sharing chilled champagne as they lie on a wrought iron and blue velvet bed.
There are visits to the Guggenheim, 'hipsters tapping on their laptops in Portuguese delis' and the 'honk and swish of yellow cabs.'  It is a whole new and exciting world, far removed from Liv's upbringing on a Welsh estate..
But that sense of idyll soon ruptures when Liv finds out her not-so-darling husband has been having an affair, and, much worse than that, has filmed some of his torrid sexual encounters.
It sets off a process of dark simmering and stalking, as Liv begins to follow the woman around, then starts to harass her, sending her threatening messages or even on one occasion spiking her drinks.
Damage
It's perhaps a good thing that Wil and Liv leave town to explore some of the great wildernesses of America, taking in the huge, riven gulch of the Grand Canyon, visiting Monument Valley and the powerfully green and vertiginous landscapes of the Yosemite National Park.
It's a chance for Will to repair some of the damage caused by his infidelity, although unbeknown to him Liv has set him three challenges, ways of proving he is worthy of her forgiveness.
Bev Jones depicts this road movie sequence in the book most deftly well, as the couple hike through 'staggering, pine-clad' inclines, 'shady glades and light-littered clearings.' In the searing heat of Arizona they have to set off early before the sun becomes a blowtorch:
We set off down the donkey track of Bright Angel Trail at 6.a.m sharp, through the candy-striped layers of rock, time and history. Sinking down through millions of years was a bit like time travel, a moving archaeological excavation, not unlike excavating a marriage, I suppose, or its corpse.

Gripping
In a huge country such as the United States it's a gargantuan coincidence when Wil and Liv run into Will's lover Jemma along with her limp and limpid partner Gus in Yosemite, setting off a murderous chain of events involving lies, subterfuges and more lies.
Mind you Liv – whose blood is by now half bourbon from too much guilty drinking – has had a lot of practice at the art of deceit, having hidden her own dark secret from her south Walian childhood for many a moon.
It is this more than anything that lies at the suppurating heart of this gripping, tightening, satisfying novel. It asks if we all have a wild beast within, ready to burst out of the cage of morality and normal behaviour.
The dramatic settings, be they the deep ravines of the desert or the skyscrapered canyons of New York seem entirely apposite for such huge and feral questions. Add a love-lorn and obsessive NYPD cop into the mix, along with another cuckolded woman, along with a hint of werewolfery and you have the ingredients of a novel that keeps you guessing and satisfied at one and the same time.
It confidently ranges across geography and time, from a terrible event near one of the WWII gun batteries in Penarth to the high end hotels of Manhattan.
Telling insight
Jones is very good at sketching character. Will, from Monmouth, is 'blond and preppy, meeting and greeting, making the most of his typical British charm and suggestion of Ivy league comportment, chosen I'm sure to win over the fashionistas…'
Gus, meanwhile is 'clearly in the grip of Sir Galahad syndrome; sweep in and rescue the damsel in distress then become disappointed when she's not the fragile little princess you thought she was.'
And we get a lot of telling insight into Liv's state of mind, as she walks a thin tightrope of guilt which is sometimes very slippery underfoot.
High octane
One imagines that the new series on Amazon Prime will send legions of readers to explore Wilderness the book. They will not be disappointed. It's a high-octane chicane ride of a thriller, looping around and back and then forward again at speed, stealing your very breath.
Wilderness is published by Little, Brown and is available from all good bookshops. 
The TV series of the same name, starring Jenna Coleman  is available on Amazon Prime.
---
Support our Nation today
For the price of a cup of coffee a month you can help us create an independent, not-for-profit, national news service for the people of Wales, by the people of Wales.