Culture
Cadw unveils lineup of Halloween events at historic locations across Wales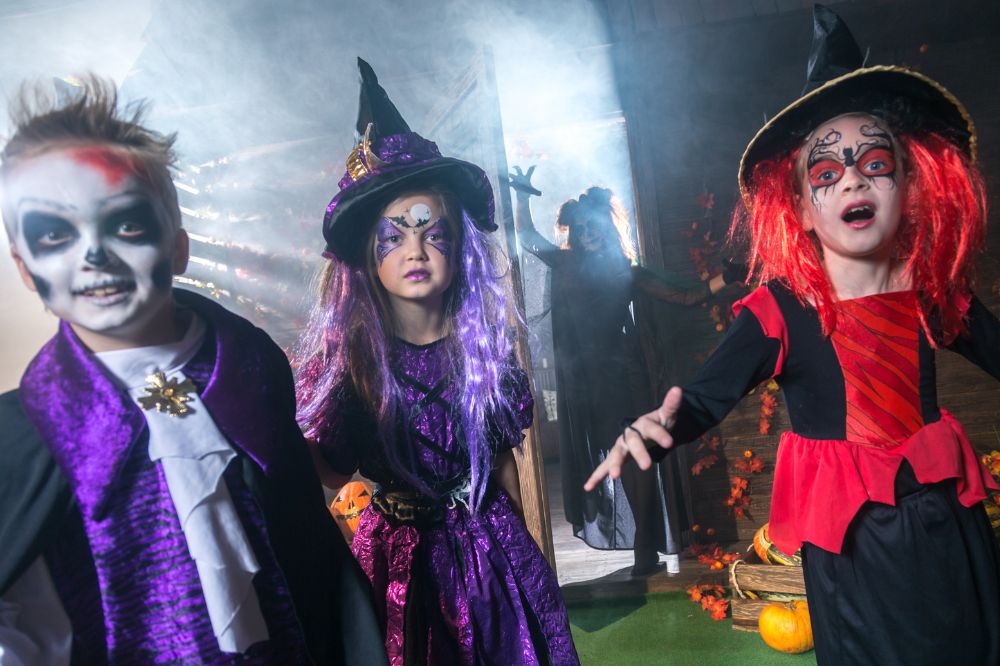 Cadw has unveiled an exciting lineup of spooky and spectacular events set to take place this Halloween at historic locations across Wales.
From ancient castles to mystical ruins, visitors can explore Wales' rich heritage through a different lens this month with a series of hair-raising and immersive experiences.
Whether you have a taste for all things scary or prefer something more mellow, Cadw's autumn-themed activities have got you and your family covered.
With events at well-known locations such as Beaumaris Castle, Caerphilly Castle and Kidwelly Castle, there's no better way to create lasting memories this spooky season.
Here are just some of the events you can look forward to on Cadw's jam-packed autumn calendar this month:
Annwn (Caernarfon Castle)
Experience the enchanting world of Annwn, where sonic wonders meet mesmerising laser visuals within the historic walls of Caernarfon Castle. This otherworldly laser and sound experience – brought to life by Welsh artists Gruff Rhys and lighting extraordinaire Chris Levine – will mix pioneering laser art, sound and nature on an epic scale at one of the greatest buildings of the Middle Ages.
This is a ticketed event and booking is required. Event info: 27th, 28th & 29th October, 18.00 – 23.00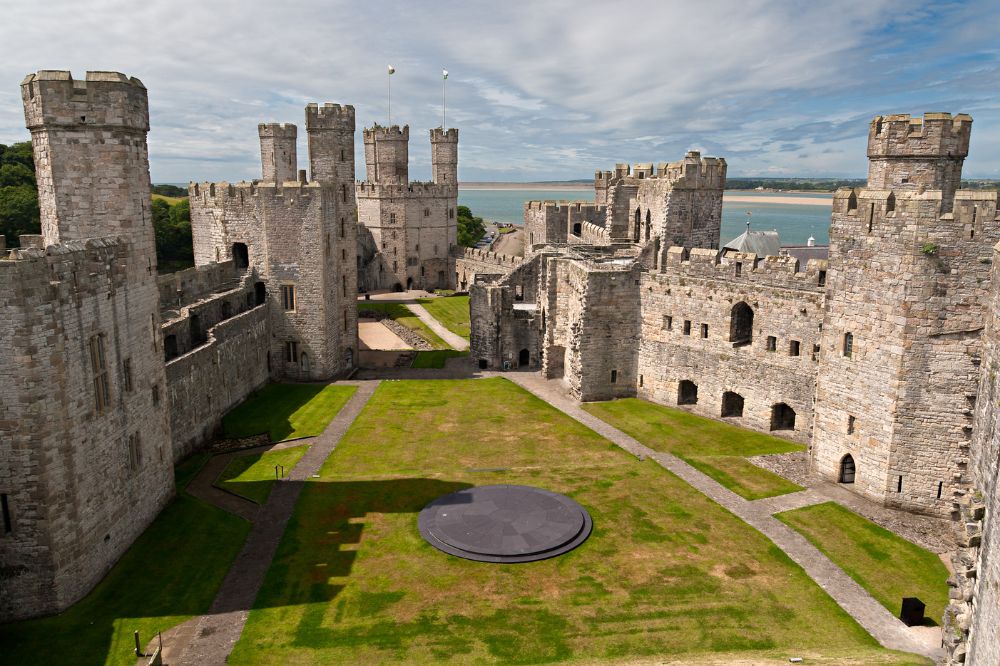 Escape the Warlock's Chamber of Doom (Conwy Castle)
Uncover the secrets of Conwy Castle's notorious magician, Maldwyn mab Diafol, whose empty prison cell remains a mystery even seven hundred and twenty years after his disappearance. Adventurers of all ages can put themselves in Maldwyn's shoes and attempt to flee the magnificent medieval fortress in a thrilling escape room experience.
Event info: Saturday 28th & Sunday 29th October, 11:00 – 15:00
Halloween Spooktacular Children's Trail (Denbigh Castle)
Prepare yourselves for an unforgettable Halloween adventure at Denbigh Castle. Follow the terrifying trail and discover the castle's haunted history. Join the fun in your most creative costume for a day of frightful family delights and creepy crafts.
Event info: Saturday 28th and Sunday 29th October, 10.00 – 16.00
Haunted History, and Folklore Evening Tour (Blaenavon Ironworks)
A twilight evening tour at Blaenavon Ironworks, Wales' industrial giant, will lead you deep into the heart of Welsh legends and the local mysteries. Visitors will be immersed in the spooky tales, rich myths, and historic folklore of Blaenavon and Blaenau Gwent. Conclude your adventure at the World Heritage Site with a comforting hot drink and a delightful Welsh cake (to help stop the nightmares…).
Visitors are advised to arrive 15 minutes before the event starts, bring a small pocket torch, wet gear and sturdy shoes.
Event info: Sunday 29th October, 19:00 – 21.30
Dark Fairy Tale Weekend (Raglan Castle)
Some scary characters are making themselves at home for the spooky season at Raglan Castle. Meet (or run away from) a collection of villains from the fantasy realm, as darkness settles over Raglan's unmistakable silhouette. This fairy tale weekend gone wrong will soon be everyone's favourite scary story.
Event info: Saturday 28th & Sunday 29th October, 11:00 – 15:00
Coch's Creepy Halloween (Castell Coch)
There are plenty of chilling adventures to be had at Castell Coch during the half term holidays. Visit to experience a special Halloween quest that only the strongest spirits will be able to complete and be rewarded with a mysterious treat.
Event info: Saturday 28th & Sunday 29th October, and Saturday 4th & Sunday 5th November, 11:00 – 15:00
Caerphilly's Halloween Evenings (Caerphilly Castle)
Take the night off from looking after your own little terrors to explore the perimeters of Caerphilly Castle, Wales' mighty medieval fortress, and be entertained by terrifying tales of ghosts, spirits and more. The castle becomes spooky in the dark, so it's best to bring a torch to ward off anything sinister lurking in the shadows. Booking is required for these events.
Event info: Friday 27th & Monday 30th October, 18:00 – 20:00 & 20:30 – 22:30
Spooky Welsh Tales and Bat Hunt (St. Davids Bishop's Palace)
Visit the glorious St. Davids Bishop's Palace and listen to traditional Welsh folktales within its vaults, in an experience that's scary enough to send shivers down your spine. If that's not spooky enough, visitors can venture deeper into the historic building and find out all about its resident bats. You might even catch a glimpse of a real one in the shadows.
Event info: Tuesday 31st October, 10:30 – 16:00
Halloween Spooktacular (Laugharne Castle)
Gather friends and family for a spooktacular spectacle at Laugharne Castle. Set out on a spine-tingling journey along the Halloween trail, where mysteries and surprises lurk around every corner. Follow the eerie path for the chance to earn a special trick… or treat.
Event info: Sunday 29th October, 10:00-16:00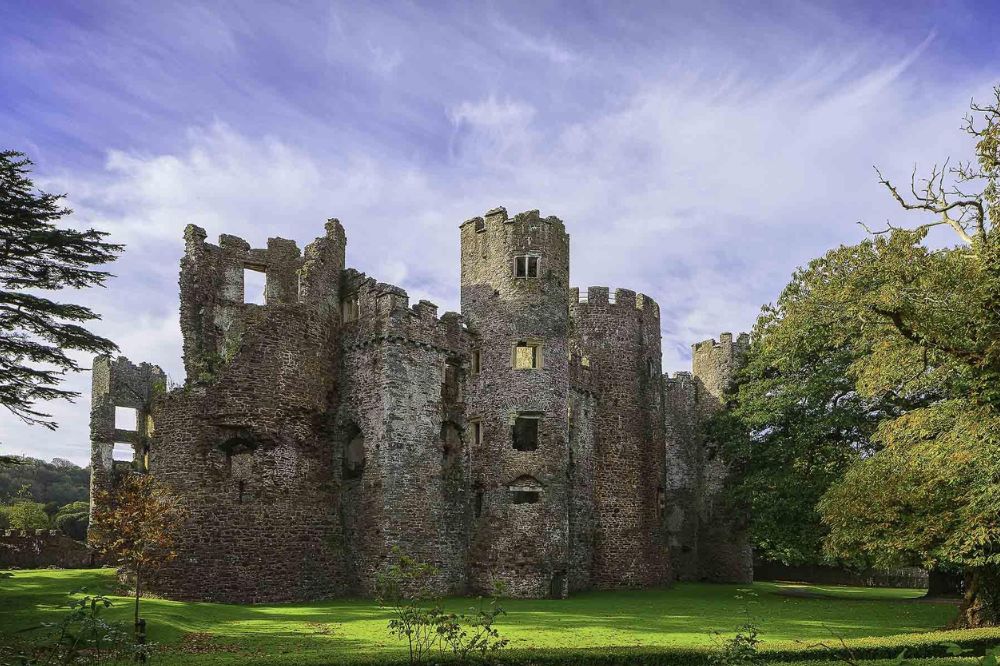 An Evening of Ghost Stories (Various locations)
An adults-only event, wrap up warm and prepare for an evening dedicated to the captivating world of local ghost stories and legends, brought to life by talented storytellers. There will be two sessions throughout the evening, and with limited spots available, advanced booking is essential.
Event info: Kidwelly Castle: Monday 30th October, 18:30 & 20:30
Tretower Court and Castle: Tuesday 31st October, 18:00 & 20:30
For more event details and booking information, and to find more events near you, visit cadw.gov.wales.
For those looking to take advantage of the events available during the half term holidays, Cadw membership offers free event entry and unlimited access to over 130 historic places across Wales, offering a unique way to explore Wales' rich heritage.
There are over 130 historic places to visit and 1,000 reasons for us all to become a Cadw member. Find out more at https://www.cadwmembership.service.gov.wales/
---
Support our Nation today
For the price of a cup of coffee a month you can help us create an independent, not-for-profit, national news service for the people of Wales, by the people of Wales.