Culture
Cardiff: an old flame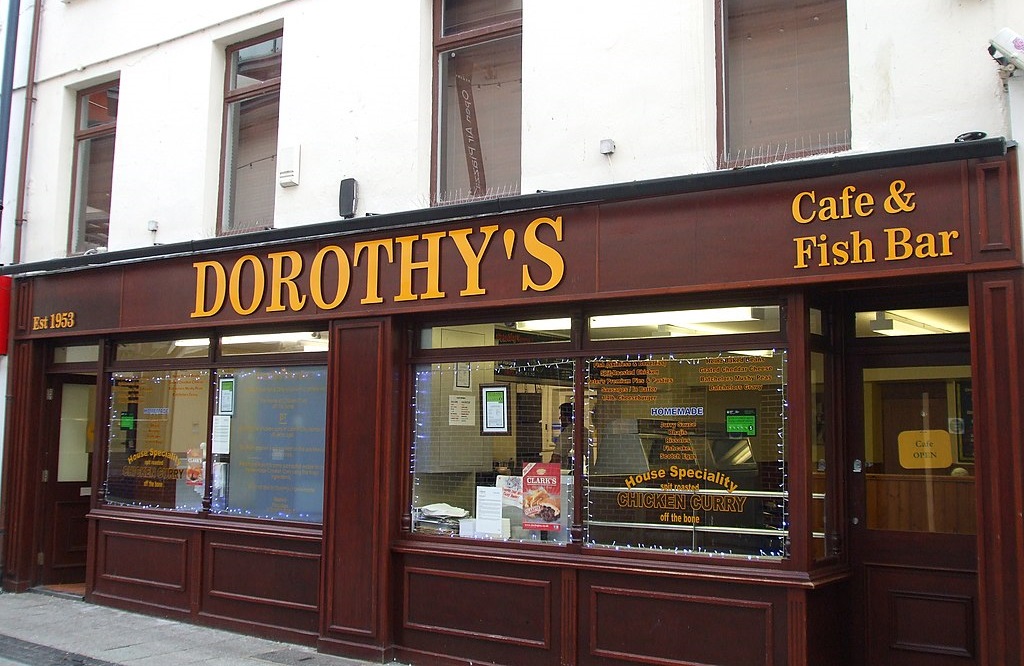 Ronnie Gray
We parted in 1992. It wasn't by choice but then with a new love, I chanced a new start.
When we'd first seen each other back in '79, I was young and inexperienced. Her people were vibrant: young punks, running wild; showing a finger to the world. Grassroots; Nero's; the Lex; the Square; bass thumping from the Casa but even then, St. David's diggers scraped clean her old bones.
Graffitied grime on the metal grilled windows of the warren at the top of Bute Street invited the wreckers' ball. The Moon, Smiley's, Custom House teetered beyond the Terminus in their decline, resigned to the planners' sweeping Magnadoodled waves of mercurial moneyman hubris.
I had crawled her every alley; intimately traced every line on her face; dazzled with the sheen of the undulating Taff mud and loved her for everything she was.

Sour relationship
With hardly a penny, packing some seedy dive in second-hand clothes, we moaned that the scene was rubbish but how little we knew. Eventually, most of us got a job of some sort. A few did quite well but for me, the history of drugs, crazy stunts and homelessness had extracted a price.
The relationship had been soured by forever having to look over my shoulder for fists in alleyways, cops pounding on the door. Mates flung off to death or the four winds, but I was still held in her orbit by work; projects; the bands. Crows of time and jealousy unpicked the ties. Visits became fewer and more fleeting.
When I'd first visited my other, 40 miles west in the 80s, her doors were never shut, and every glance met a sunny "Hiya". She seemed an altogether more relaxed prospect but even then, there were darker signs. I was selling home improvements in Bonymaen and The Hafod but met the same cynical rebuff: "I won't get a grant. I'm not Labour". Gerald Murphy has a lot to answer for. Forever stuck in bland austerity garb of the 50s and 60s, dotted period pieces can't disguise the wear from a hard life of toil and dereliction.
Dylan Thomas had announced her to the world as "ugly, lovely", but on film the "Pretty Shitty City" is most comfortable when it fails, frowns with stubborn negativity, resentful yet self-consciously resistant to change, pouting with the inverted snobbery of a poor relation.
"The taco is a laughingstock". "Zip line? It'll never happen", "…and they took away the North Bank; the Double Decker, the bastards. What did we get in return"? "Swim away"! I couldn't swim, though. I stuck around and raised five children in her company.

Eccentricities
They say "Love the one you're with", and I try, – but over the years, I've worked away, knowing her only in sleep and travel, loving the eccentricities of her face but never reaching the heart. "Swain's Eye", she is insular but maybe I'm just rooted elsewhere, an internal tourist.
She's not really got the cosmopolitan thing. Everyone grew up with everyone else; got off with someone's ex; works with another's dad; went to their sister's wedding but I'm OK with that. I have my own people and so much within reach: the beauty of the mountains, waterfalls and rugged Gower coast.
Riding between her sunlit mounds and down her grubby valley, a grand vista yawns before us. She is a beach of possibilities never quite fulfilled on the ebb tide of finance. Despite the flack, she tries her best to pursue an already worn formula: a Business District here, an Artists' Quarter there, ubiquitously overshadowed by student battery farms.
There's even an "urban park" with an automated milk bar but somehow, they're all trying a bit too hard and will never have the pull of gregarious rough and tumble of Wind St. or a hundred Sunday League pitches. She is less a place than the unbroken chain of workmates; nephews, dads and bampis, (often simultaneously one person); gabbing at the salon and school gates.
Back after twenty-five years, my paramour has moved on and is clad in designer clothing. Coming over the bridge, observed by gargoyles on the old castle walls, we exchange glances in half recognition and I half-sigh with hiraeth, but the home, the amiable company I long for is no longer mine. Pubs that had tacked my psyche to the terrain are shells, sanitised or buried under Lego brick student accommodation.
Nothing is set with stone in the steel and glass shell game of commercial property. Arcades where we once had run laughing from the cops, brick in hand, are now infested by bearded "artisans" in tweed and flat caps, supping organic cappuccinos in wood-stained Edwardian wannabe gaslighting. Filtered for Instagram in upscale ersatz eateries, she is shine over substance, but under the Botox consumer genericide, can I glimpse signs of the world I used to love?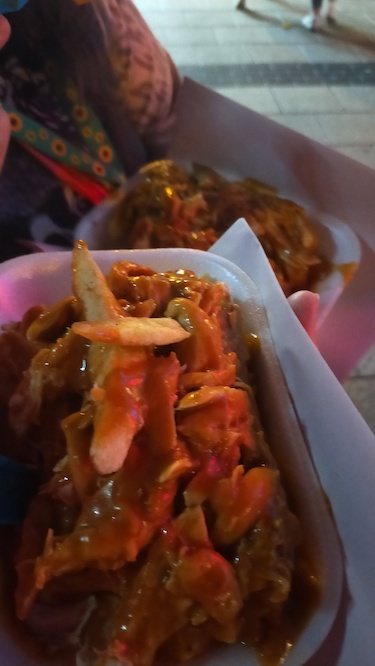 Struggling up from a drag queen cabaret in Roald Dahl Plas, we have a late-night fight with some drug dealers outside the drum shop, but nobody shoots a glance. Everyone is perpetually in transit to a good time they can't quite pin down, milling over St. Mary Street in a Brownian Motion that never gets up to the temperature of fun.
Even Mary's is dismal as a "community" but then we are all Friends of Dorothy's in different senses, so we pilgrimage for an off-the-bone on chips in Caroline St. It's close but no Sinsemilla, and we link arms to find sanctuary and Fuel in Womanby Street.
She can still let her hair down but don't let this be the last hurrah. Standing out front, chilling with the smokers, I glance up at the ornate castle tower.
I'm glad to have loved you; to have seen you emerge from adolescent shadows. Power suited for the want-it-all millennium and no longer gazing jealously fixated across the water, you have grown into yourself, learnt the lingo and attracted powerful friends but don't forget where you come from, your dirty laugh and your rebellious streak.
---
Support our Nation today
For the price of a cup of coffee a month you can help us create an independent, not-for-profit, national news service for the people of Wales, by the people of Wales.