Culture
Central Hall, Tonypandy a social gospel in times of need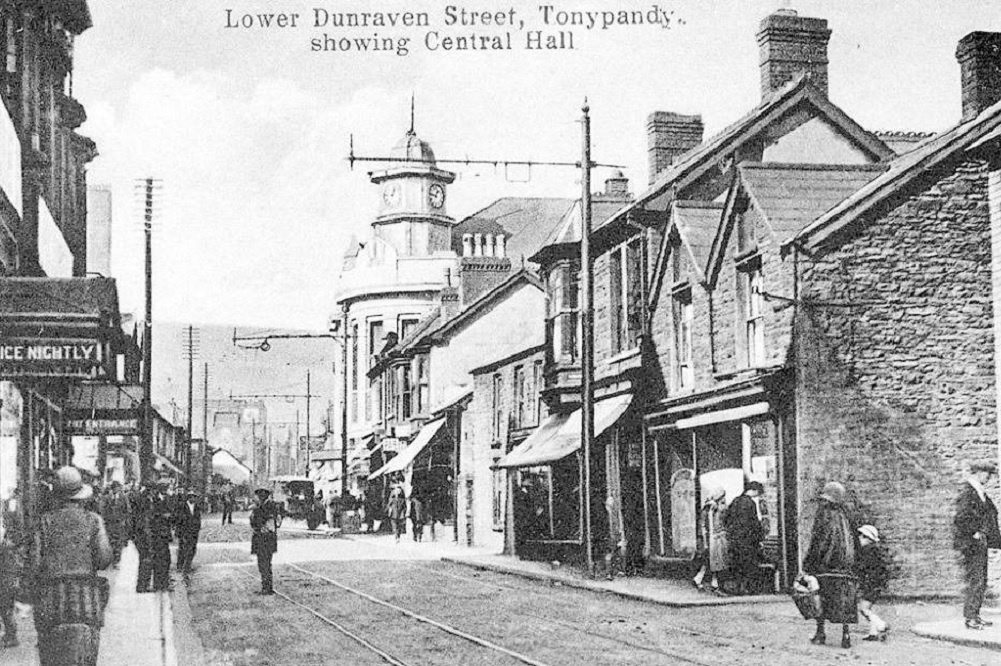 Continuing our series written by John Geraint, author of 'The Great Welsh Auntie Novel', and one of Wales's most experienced documentary-makers. 'John On The Rhondda' is based on John Geraint's popular Rhondda Radio talks and podcasts.
John Geraint
"People very often ask why Annie Powell, a prominent member of the Communist Party, has such a regard for the Central Hall. Well, the regard I have for the Central Hall is that the Central Hall was built at a time when Rhondda was in a very poor state indeed, very high levels of unemployment, when our young people had to sing their songs in a strange land. And the part that Central Hall played during that period is worthy of remembrance forevermore."
'Desperate Crisis in The Rhondda'. If you read that headline these days, you'd have a fair guess about the story that might follow. But Rhondda has faced economic crises before.
The one that Annie Powell, the former Mayor of the Rhondda, was talking about happened in the 1920s and 1930s. They called it the Depression. No jobs, cruel hardship, undernourished children, thousands and thousands so desperate that they left the Rhondda for good – young people going into exile, having to 'sing their songs in a strange land', as Mrs Powell so eloquently put it.
But Rhondda people are resilient. Crises tend to bring out the best in us. Rhondda's response to the Depression was energetic and imaginative and forward-thinking. In the long run, it helped to change the world and bring into being the Welfare State and the National Health Service we rely on today.
One of the most energetic and inspirational responses came from the Methodist Central Hall in Tonypandy. And it was in a BBC documentary I made about Central Hall in the 1980s, that Annie Powell made the comments that lead this chapter.
She is often said to have been Britain's first Communist Mayor, and she regularly topped the poll for the Party in the Council elections for my home ward of Penygraig.
As a first-time voter in the 1970s, I cast my ballot for her, and I've often wondered if I've been on an MI5 watch-list ever since.
Mrs Powell's journey – brought up as a Welsh Baptist, then becoming a prominent member of the Methodist Central Hall before joining the Communists – is a remarkable one.
Just as remarkable is the fact that, despite her Party allegiance, she was willing to broadcast such fulsome public praise for a religious institution. But, when you consider the facts, how could she do otherwise?
Landmark
To people of my generation and older, Central Hall was the most distinctive landmark in the whole of Tonypandy. It dominated the crossroads just along from the Plaza cinema, at the bottom of Trinity Hill, where 'Pandy's only traffic lights stood.
Central Hall boasted an imposing clocktower and facades of white Portland stone and red brick. It looked so different to the dozens of other nonconformist chapels up and down the Valley: more like a social centre than a place of worship. And, in fact, it was both.
Its main meeting space could seat a thousand people. There was a lesser hall and a warren of classrooms, games rooms, libraries and workshops spread over floor after floor. The huge building arched over the lane behind it. And every square foot of it was put to good use.
In the Depression, Central Hall clothed the poor, and it fed the hungry in its Community Kitchen. In its workshops, the unemployed themselves made toys for destitute children. It was the cultural centre of the community too, with its concerts and plays and high-class recitals.
There was table tennis and darts and billiards, outdoor sports too, and summer camps for young people – all of this a good decade before the rest of the country began to take the youth club movement seriously.
In its Mock Parliament, Central Hall was a forum for debating the burning issues of the day. The resolutions it passed were prophetic – on the death penalty, on unemployment and the dreaded Means Test, on the lack of a proper health service at a time when people couldn't afford to go to hospital or even see the doctor.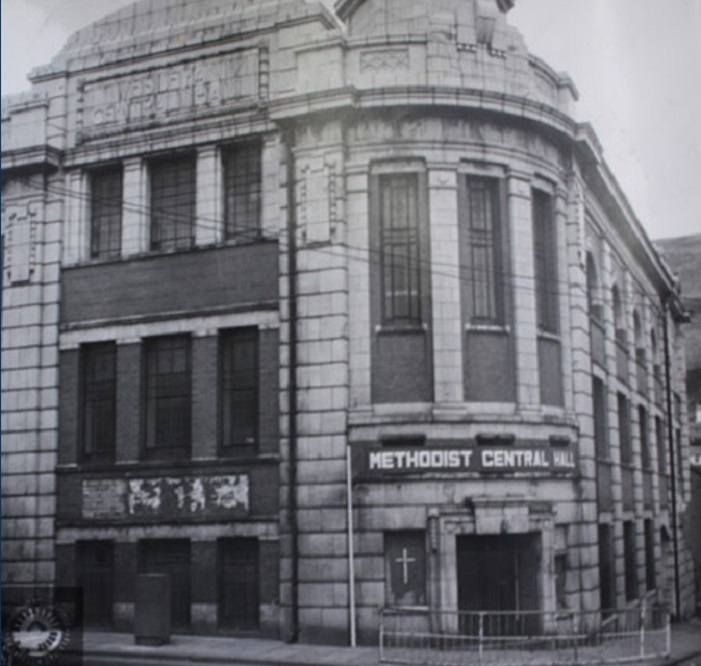 Social gospel
These things we take for granted now had to be fought for back then. Central Hall equipped a whole generation of bright Rhondda people – Annie Powell amongst them – to fight that fight.
A succession of brilliant ministers there proclaimed a social gospel, one that said you shouldn't – you couldn't – divorce religion from what was going in the wider society, that no-one should be left in need while others had more than enough. And at a time of huge inequalities, that meant engaging in politics.
'The differences of humanity go deep,' wrote one of those ministers, R. J. Barker. "They are not the differences of those who accept the same principles. They are differences of principle, between those who accept the values of a competitive system, and those who accept the values of a communal one."
What would those who preached that message, the stalwarts of Central Hall, make of the world we've built, I wonder? A world where individuals can be worth billions, and companies tens of billions, and pay next to no tax at all, whilst millions of people struggle to make ends meet.
I think they'd say it was obscene, that we'd settled for a system that was even more extreme in its inequalities than the one they knew.
Progress?
So when I turn the corner at the bottom of Tylacelyn Road these days, I see a big gap in front of me. The gap where Central Hall once stood. Because in changing times, with shrinking church membership, the upkeep for that huge building proved too much. It was demolished in the 1980s to make way for a supermarket.
Is that progress? Whatever it is, I'm sorry we let it happen, because of all that Central Hall meant. Buildings are important – and buildings where people can get together to think and plan and get a grip on the world, as well as entertain themselves… well, they're precious.
That's why it's great to see the use that's being made nowadays of another venerable place of worship, just up the road in Penygraig – Soar Chapel, where my mother was baptised.
Valleys Kids have adapted it to meet the needs of our youngsters and to feed the imagination of the community. It buzzes with energy and creativity, young lives starting to build their own futures.
Annie Powell was right to say Central Hall should be remembered forevermore. Not because it stood as a Rhondda landmark – though it did – but because of all it stood for.
The bricks and mortar may have been scattered. The values they housed remain.
All episodes of the 'John On The Rhondda' podcast are available here
John Geraint's debut in fiction, 'The Great Welsh Auntie Novel', is available from all good bookshops, or directly from Cambria Books
You can find the rest of John's writing on Nation.Cymru by following his link on this map
---
Support our Nation today
For the price of a cup of coffee a month you can help us create an independent, not-for-profit, national news service for the people of Wales, by the people of Wales.