Culture
Churchill's German Special Forces: The Aberdyfi Connection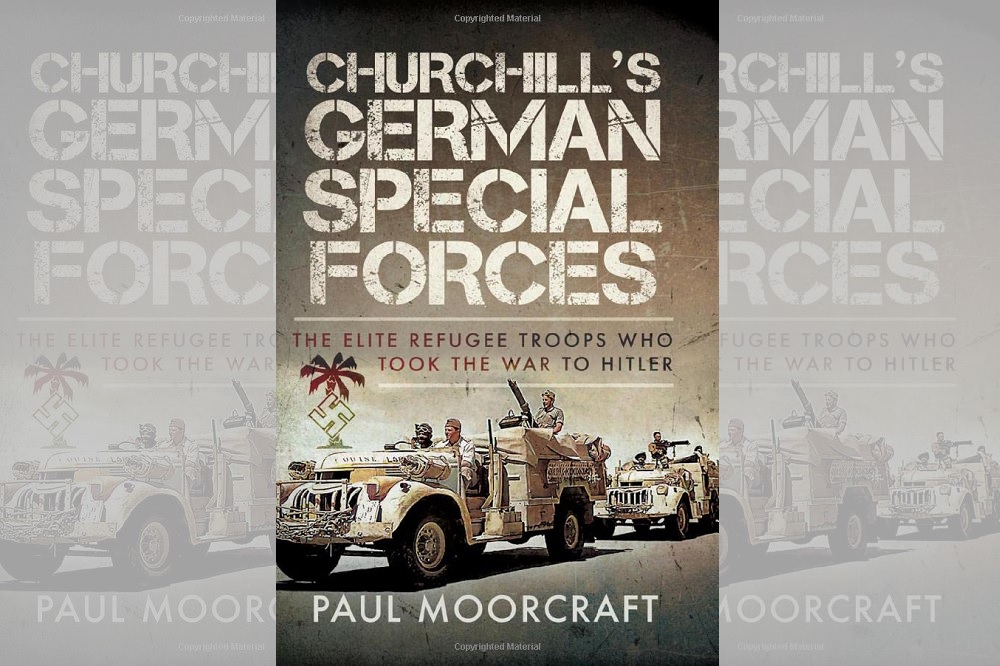 Churchill's German Special Forces is published by Pen & Sword Military
Paul Moorcraft, author of Churchill's German Special Forces: The Elite Refugee Troops who Took the War to Hitler tells the story of these specialist commandos and their links with the seaside town of Aberdyfi.
Winston Churchill was always fascinated by commando forces, ever since his time in the South African wars (Boer War) when he was captured. Commando attacks on Nazi Europe in the early 1940s offered ways of fighting back, and then showing the Yanks and Russians that Britain still could fight.
The fall of Singapore and Tobruk (after Dunkirk) had made British forces look useless. Churchill also spent a lot of time with other irregular forces such as the SOE (Special Operations Executive).
Churchill used German speakers at Bletchley Park (code breakers) and in Trent Park (secret listeners to VIP German POWs) but my new book is about mainly German-speaking special forces, comprised of Jewish refugees.
The Commander of Combined Operations, Lord Mountbatten (of German stock himself) was especially keen on German units; to show that there could be 'Good Germans'.
The British Army's No 10 Commando boasted a range of European volunteers (French, Dutch, Norwegian etc). A part of Ten Commando was X Troop: a German-speaking unit that contained Germans, Austrians, Czechs etc, nearly all Jewish.
It was led by a Welsh-speaking gentile, who was an obsessive and charismatic rock climber from Caernarfon, the son of a local doctor. The X Troopers were trained initially in Scotland and then it was based in Aberdyfi. There were about 250 in all, allowing for replacements for dead/injured.

Welsh speaking town
The X Troopers were billeted in local houses in the then very Welsh-speaking town. The police went around the houses asking for volunteers for the new paying guests. One policeman used very formal and polite chapel Welsh but met with a rebuff from a certain lady, inevitably named Mrs Jones.
'Why can't they go back to their own homes, Constable?' she asked in Welsh.
'They can't go back as Jerry has taken everything.'
The light finally dawned on Mrs Jones – she had assumed they were real foreigners, English soldiers. So she, said: 'Roeddwyn i'n meddwl eich bod chi'n siarad am filwyr Saesneg. Baswyn i'n falch o helpu.'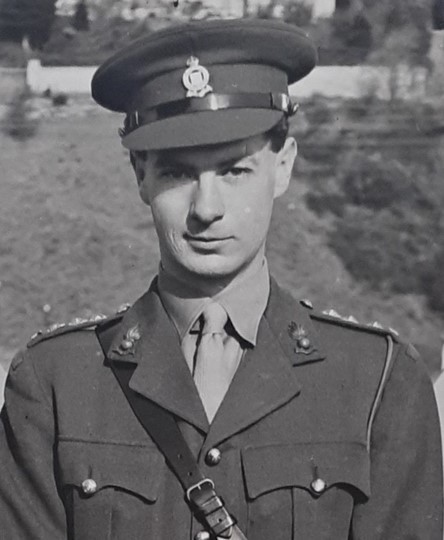 The commanding officer, Captain Bryan Hilton, who spoke German almost as well as his native Welsh, told his men not to keep diaries and not to reveal their German and Jewish backgrounds. They had taken British names and their religion was officially Church of England.
At local dances the sober, educated and usually charming foreigners were a hit with local women. In at least two cases, the soldiers married their landladies'' daughters. One, Max Laddy (Lewinsky), was killed just after the D-day landings in Normandy.
His wife Dorothy gave birth to their daughter, Christine, at the same time as her husband's death. Dorothy never remarried and her daughter visits Aberdyfi every Remembrance Sunday, to this day.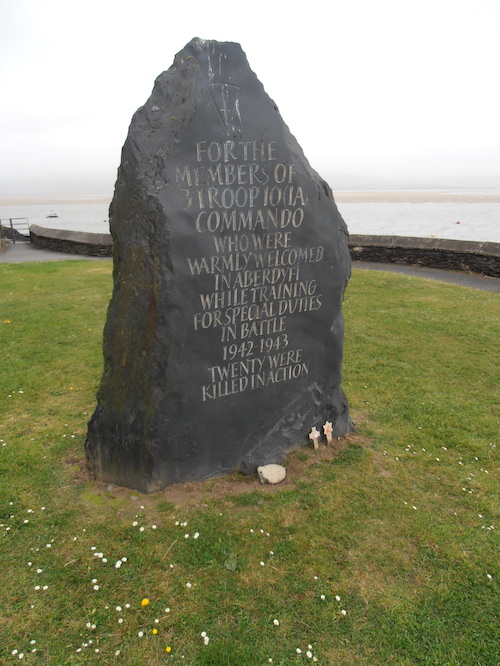 Antisemitism was not a factor nor was generally helping the X Troops despite some anti-English Welsh nationalism and pacifist religious traditions. I interviewed the oldest inhabitant of Aberdyfi in 2022. Myra Hayler described herself as '99 and three-quarters'.
She insisted that it didn't matter if they were Jewish (one of her neighbours had warned me that she did not believe the war-time visitors were Jewish). 'They were our boys, ' she said in her immaculate Welsh. She also had an immaculate memory.
On a few occasions some X Troopers were captured and yet they persuaded the Gestapo that their thick guttural accents were North Walian: to cover their German accents.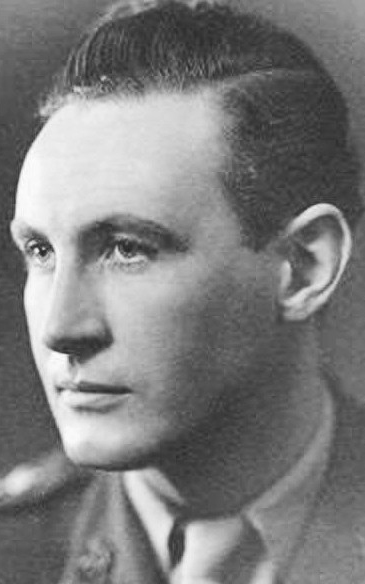 George Lane was an Hungarian playboy who became the first sergeant of X Troop. He was caught examining German mines off the coast of Normandy, just before D-Day. He was taken to see Field Marshal Erwin Rommel who had never met a Brit commando before. Lane spoke perfect German but played dumb when Rommel very politely interrogated him over tea and cake.
Rommel promised that the (Jewish) Lane and another commando would not be killed as Hitler had ordered all commandos to be killed after interrogation. The Gestapo were deterred by Rommel's influence and both men survived the war as PoWs, though Lane had a tough time initially explaining to his fellow Brit PoWs that he was not a German spy.
X Troopers were used extensively in Normandy landings and elsewhere. They were deployed to conduct real-time interrogation of PoWs and reading captured documents and to shout confusing orders to besieged Germans. They were kept busy all the way to Berlin and then helping with revealing the secrets of the death camps and initial general administration of the country.
When Jewish soldiers in British uniforms arrived in the death camps, some of the survivors thought they were angels, so unlikely was any salvation by Jewish troops. This happened on a number of occasions with the conventional forces of the Jewish Brigade who had Jewish emblems including the Star of David on their vehicles.
The X Troop fought in British uniforms and could not mention their secret backgrounds.
The other main German-speaking Jewish SF fighting unit was the SIG: Special Interrogation Group. They numbered about 50. They dressed as Afrika Korps in Wehrmacht uniform and they infiltrated the Germans for intelligence. They also accompanied SAS and Long Range Desert Group as captured 'German' troops. Hitler went bonkers when he found out that Jewish Untermenschen were fighting in German uniforms.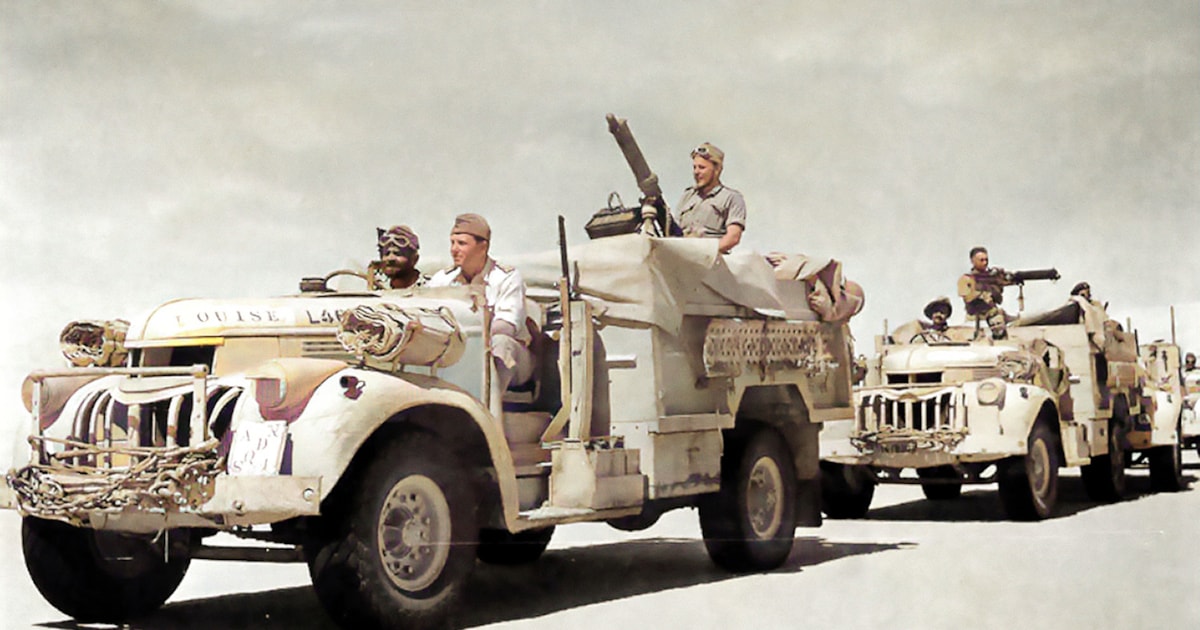 Both X Troop and SIG contributed a great deal to the war effort, despite their small numbers. About half were killed and many highly decorated. The X Troop faced double jeopardy. They could be killed as captured commandos anyway and no mercy would be offered to Jews. SIG was in treble jeopardy, dressed in German uniforms as well.
The BBC's SAS Rogue Heroes TV series featured in the background some SIG men; two ex- French Foreign Legion POWs (not Jewish soldiers) betrayed the SIG operations.
Some German speakers joined the 5,000 strong Jewish Brigade who unofficially chased Nazi war criminals towards the end of war. And a few Jewish fighters joined the SAS who, despite official disbandment, operated secretly in France and Germany to hunt Nazis ­- especially those who had murdered SAS PoWs. The secret SAS operation lasted three years until the Regiment was officially reformed in 1948.
Many of the German-speaking Jews had been treated badly in internment camps in UK; Hitler said that the British were locking up the very same people that he had. Later they were allowed to join the Pioneer Corps. Eventually the fittest, brightest and most anti-Nazi joined British army fighting units, and most effectively as X Troop and SIG and then SAS.
Sadly, many were still not made British citizens until 1946/7 after a campaign by senior British officers who had served with them. Major Bryan Hilton-Jones was a most active campaigner.
About the author
Paul Moorcraft grew up in the citadel of Welsh culture: Ely, Cardiff. The toughness of that background helped him to live with Jihadists in daily combat in places such as Soviet-occupied Afghanistan, as well as Bosnia and Sudan. He has been a film producer, war correspondent, and taught full time (consecutively) at ten international universities, including Cardiff. He was a senior instructor a the Royal Military Academy, Sandhurst, and then the high-level Joint Services Command and Staff College.
For the languages in his current book (his 51st), he had attended school in Germany and became fluent. He also studied in Israel and learned some Hebrew and Arabic. After 40 years of travel he returned to Penarth two years ago and has struggled very hard to re-learn Welsh, not least for the interviews in North Wales.
His next book is out in the late summer: 'Putin's Wars; Nato's Flaws'. Because of his direct experiences with facing Russian troops and working in Ukraine, he has been doing zoom TV interviews and radio chats every day from his Penarth home, both for the BBC and many Arabic stations.
Churchill's German Special Forces: The Elite Refugee Troops by Paul Moorcraft is published by Pen and Sword and is available from all good bookshops.
---
Support our Nation today
For the price of a cup of coffee a month you can help us create an independent, not-for-profit, national news service for the people of Wales, by the people of Wales.