Culture
Cynefin – A Sense of Place: How far can a ladybird fly?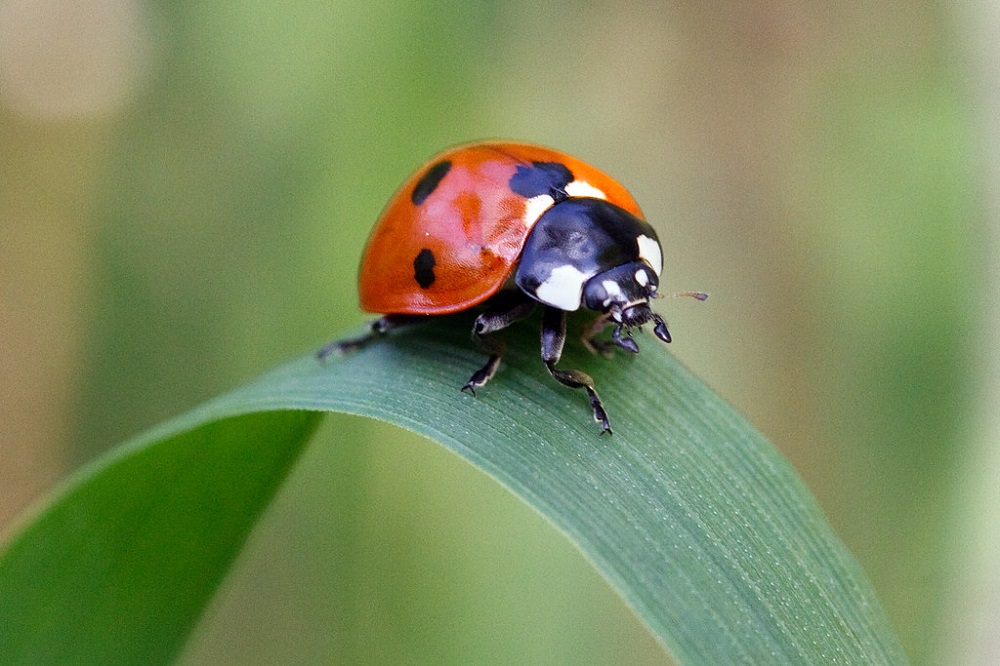 Gaynor Funnell
It's the end of July and today the lane doesn't look like my lane. Later than usual, the council have carried out their annual beheading of all things green and beautiful and it's heart-breaking.
I'd hoped they wouldn't come this year. I understand the long grasses that hide the corner of the road have to be managed for safety reasons, but there's no need for everything to be sacrificed in the name of visibility or red tape.
Yesterday, the lane was a place of life – foxglove, yarrow, field buttercup, speedwell, red campion, birds foot trefoil, herb Robert, white clover, held together with twines of purple-pink field vetch and cleavers, and was a refuge for goldfinches, robins, skylarks, blackbirds, whitethroats, dunnock, yellowhammers.
Spiders spun near-invisible homes and snails carried their own through the coolness of the collapsing plants.
Now all I can see is a desert of brown; naked stems broken. It's quiet too, almost as if the lane is in shock. No goldfinches peeping from their favourite hedge. No sign of the robin that sits in the same sycamore tree every morning. No iridescent trail of slug or snail. No butterflies, not even a bee.

Dunnock
The summer smell of drying grass has been replaced by a dank miasma of over-ripe fruit. Even the hard greyness of the road is hushed – thousands of seedheads and leaves and flower-tops soften my footsteps and this potpourri of dying vegetation is surprisingly slippery.
When I get home, I'll find hundreds of seeds wedged between the furrows of my walking boots.
A dunnock stands a little further down, the colour of dead grasses and exposed earth. Its normal behaviour is to lurk in the tangle of undergrowth, so I imagine it must feel exposed in this newly barren landscape.
It flies up into the hawthorn and gives a forlorn peep, different from its normal silvery warble.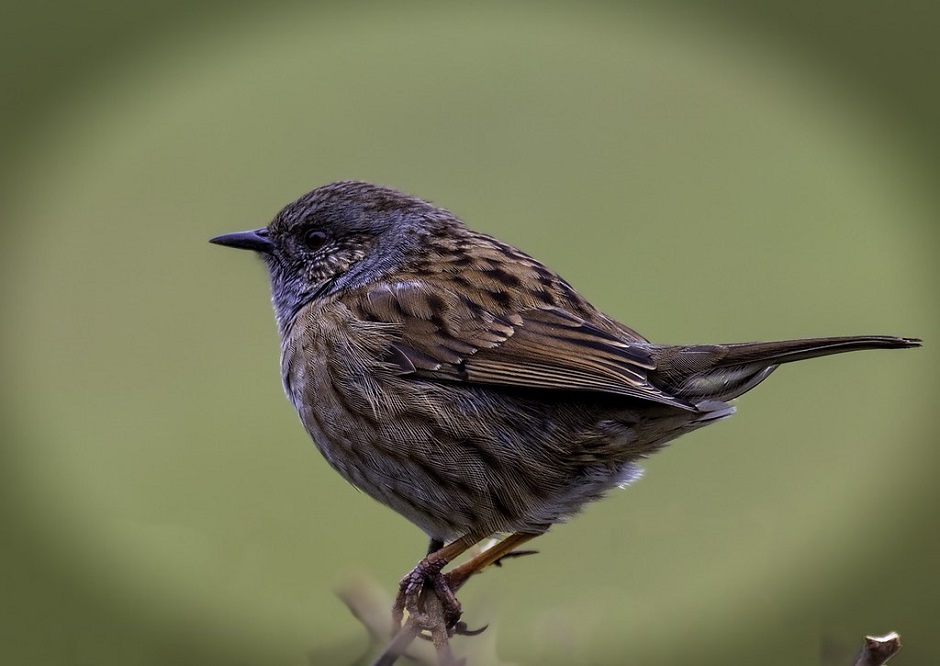 Seedheads
Further along, there's one remaining foxglove besides the gate, colours fading now but still bright against the brown.
Hopefully, the plant will remain upright without collapsing, so its apple-green seedhead are able to ripen and fall.
Each plant can contain a million seeds, which should be enough to enable at least one plant to grow from the harvest.
Then, on the bend looking seawards, and where the bank is over-my-head high, I spot a small cluster of harebells, these ones clever enough to miss the flail.
Folklore
With nothing apart from a stray curl of honeysuckle surrounding them, their colours are vivid against the now uniform brownness. These exquisite bells of mauve-blue, with a dap of white on the inside, flare at the edges, and sway with the gentlest of touches, dangling from a delicate swan-neck stem.
Harebells are ephemeral beings and it's easy to understand why folklore tells us that they help transform witches to hares, and that their bells ring to signal a fairy gathering or to warn rabbits that foxes are near.
There is a superstition that to hear harebells ringing was an ill omen. I wonder if they rang last night before the cutters arrived.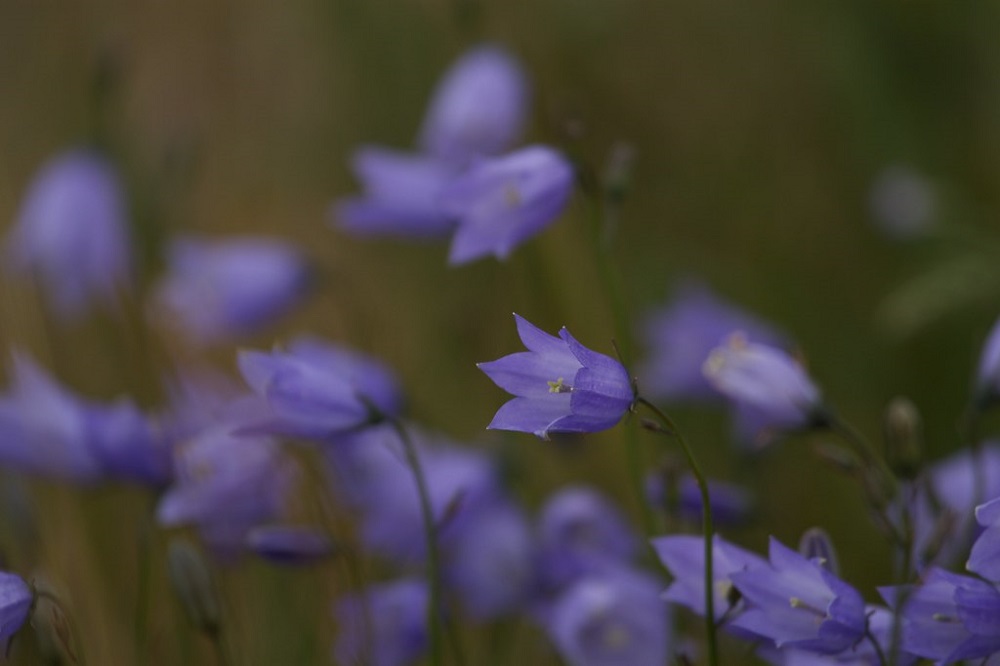 How far?
No grasses, no flowers. I wonder and worry about the insects, even those that sting and bite. How many were killed?
Where do they lay their eggs?
Where do they go to now to find food?
How far does a ladybird have to fly before it finds a supply of aphids?
How far can one fly?
(A ladybird travels up to 37 mph and its wings beat 85 times a second. They can remain in the air for up to two hours, which means they can potentially fly up to 74 miles with wind assistance, although it's more likely to be two.)
Gaynor Funnell is the winner of the Nigel Jenkins award for 2022. We are delighted to be publishing a series about Penbanc over the coming months, with support from the H'mm Foundation.
You can read the serialisation so far here and you can discover other writing by Gaynor on Nation.Cymru by following her link on this map
---
Support our Nation today
For the price of a cup of coffee a month you can help us create an independent, not-for-profit, national news service for the people of Wales, by the people of Wales.