Culture
Eyes on the prize: The story of the Welsh Music Prize
Christopher Evans
The winner of the Welsh Music Prize 2023 will be announced this evening, with 15 artists in the running for the prestigious award.
The ceremony, which will take place at the Wales Millennium Centre in Cardiff, will be hosted by BBC Radio 1 presenter Sian Eleri and will see live performances from a selection of the nominees before the winner is announced.
Founded in 2011, the Welsh Music Prize is an annual award that was created by radio presenter Huw Stephens and music promoter John Rostron, to recognise and celebrate the best music made in Wales or by Welsh people around the world.
The WMP acknowledges the eclectic and vibrant music scene in Wales and beyond for both established and emerging acts from all genres.
2023 Nominees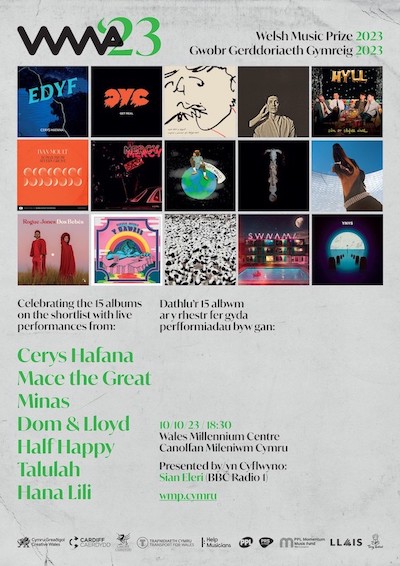 The shortlist for this year's prize includes debut albums from CVC, Dafydd Owain, Hyll, Minas, Overmono and YNYS, plus albums by established artists Cerys Hafana, H Hawkline, Ivan Moult, John Cale, Mace the Great, Rogue Jones, Sister Wives, Stella Donnelly and Sŵnami.
Speaking about tonight's awards, BBC Radio presenter and Welsh Music Prize co-founder Huw Stephens said: "This year's shortlist is another great collection of albums from Wales. The Welsh Music Prize is a globally recognised award and an important part of Wales' music calendar, and this year's line up at the Welsh Music Prize promises to make it a very special night."
Special Award
Welsh icon Dafydd Iwan will also receive a special award at tonight's event. The singer, who has become synonymous with everything positive about Wales, will be awarded the Welsh Music Inspiration Award, for his lifetime contribution to Welsh music.
In addition, the Triskel Award will reward winners, Half Happy, Dom & Lloyd, and Talulah, who will receive up to £5,000 worth of support each to assist their careers with advice and expert sessions from Help Musicians.

Past Winners
Past winners have included the likes of Gruff Rhys, Gwenno, Boy Azooga and two-time winners Adwaith, who won last year's coveted prize.
Take a look at some of the offerings from previous winners below:
2011 – Gruff Rhys, Hotel Shampoo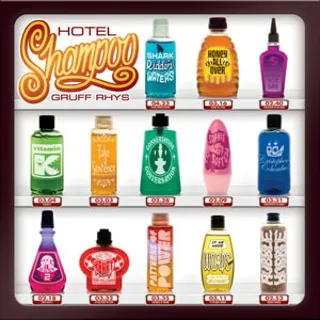 The lead singer of Welsh psychedelic heroes the Super Furry Animals won the inaugural award with his third solo album Hotel Shampoo. The title of the album references Rhys' penchant for nabbing mini shampoo bottles whilst on tour.
Speaking to the Guardian in 2011, the brilliant Rhys said: "I've been trying to build a hotel out of shampoo bottles. I started touring seriously 15 years ago and I thought this may not happen for ever, so I started hoarding souvenirs.
"After three or four years, I realised there didn't seem to be an end in sight, so at that point I decided to build a hotel out of bits and pieces I'd taken from other hotels – so if the shit hit the fan, I could have somewhere to live."
2012 – Future of the Left, The Plot Against Common Sense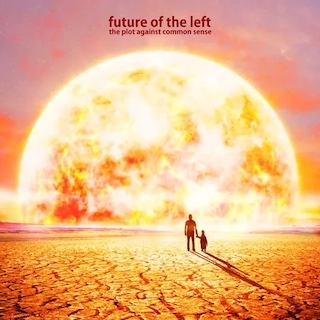 The Cardiff rockers won the 2012 prize with their third offering, the critically acclaimed The Plot Against Common Sense.
The band, who rose from the ashes of post-punk heroes Mclusky and Jatcrew, were surprised at their victory. Picking up the award, guitarist Jimmy Watkins said: "We were shocked, you just go on autopilot and start panicking a little bit because we really weren't expecting anything.
"Falco (Andrew Falkous, singer) is the mouth of the band and he would have loved to have been here right now.
"I tried to make the point in my speech that at the end of the day we are a rock band and we do play rock music. We write some good songs but when it comes to picking songs for the live set we pick the loudest and fastest songs because we want to play a proper rock show.
"That said, to me this feels like a merit for a work of art. It means a lot to us as a rock band and as artistes, and also for Falco as the songwriter as well."
2013 – Georgia Ruth, Week of Pines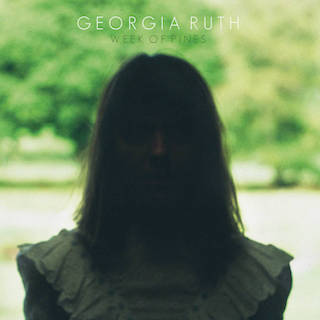 The musician from Aberystwyth, who collaborated with Welsh giants Manic Street Preachers in 2014, won the prize in 2013 for her beautiful album Week of Pines.
It was described as "a record about joyfulness, and coming home. And reclaiming things presumed gone. And grace, after making mistakes, that element of forgiveness and calm has been integral to this record."

2014 – Joanna Gruesome, Weird Sister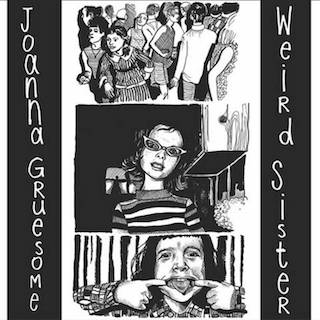 Joanna Gruesome, who disbanded in 2017, were known for their energetic shows and no-nonsense approach. Their debut stomper Weird Sister won the 2014 award, but they broke up a few years after the release of their second album Peanut Butter.
2015 – Gwenno, Y Dydd Olaf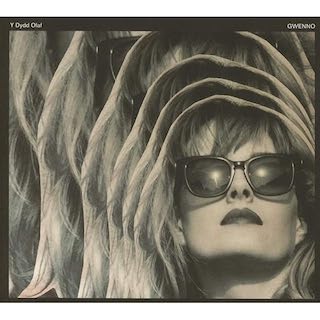 Gwenno's debut album, Y Dydd Olaf, introduced audiences to ethereal soundscapes and her thought-provoking lyrics. The album, sung entirely in Welsh and Cornish, established Gwenno as a unique and powerful voice. Its themes of technology, identity, and language resonated with listeners, creating a profound connection.
2016 – Meilyr Jones, 2013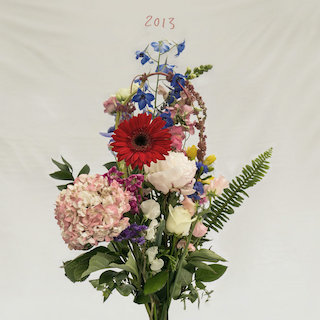 Described by the Guardian as 'beautiful chamber pop from Wales via Rome', the former Race Horses singer found inspiration for the album through Italian architecture, Byron and the late, great, David Bowie. This debut offering from Jones was awarded the 2016 prize for its sheer uniqueness and eclectic magnificence.
2017 – The Gentle Good, Ruins/Adfeilion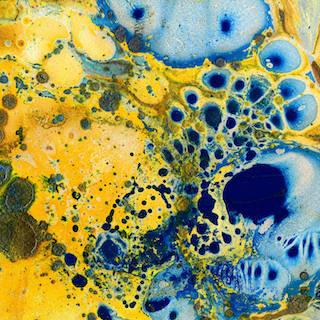 Gareth Bonello's fourth offering Ruins/Adfeilion has songs with disparate themes of history, identity and social commentary. The title refers "to a realisation that there is no true freedom to make the world as we would choose, but instead have to live amongst the ruins of previous generations. Some of these ruins are beautiful links to our past, providing a sense of place and cultural identity for instance, whilst others are dangerous obstacles that hinder our progress."
2018 – Boy Azooga, 1, 2, Kung Fu!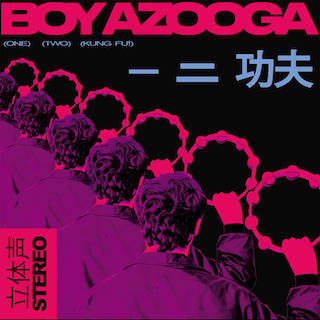 The debut release for the Cardiff quartet led by Davey Newington was full of CAN and Happy Monday's inspired bangers, particularly the foot-stomping 'Loner Boogie'.
To cap off their amazing year, they also made a memorable appearance on Later…with Jools Holland.
2019 – Adwaith, Melyn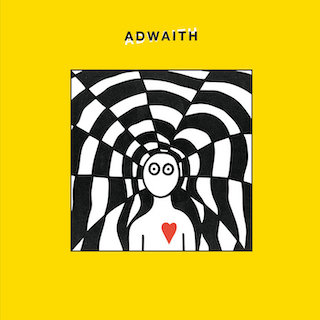 The Carmarthen post-punk trio Adwaith won the first of their two awards for their album Melyn. Huw Stephens said the album was "a very exciting and deserved winner from an exceptional shortlist. Adwaith have made a real impact with their personal, beautiful music that captures what it's like to be young, female, frustrated and bewildered at the world we live in."
2020 – Deyah, Care City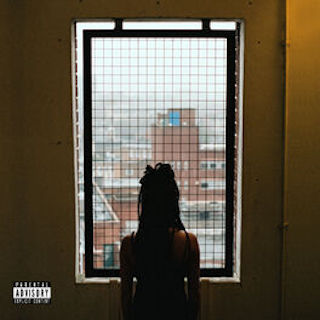 Rapper Deyah became the first non-folk or indie artist to win the prize, making her one of only two hip-hop/alternative R&B artists ever to be nominated for the award. She was also the first non-white artist to win the prize for her brilliant album Care City.
Huw Stephens said:  "Deyah's Care City impressed the judges immensely with her personal, poetic and intricately produced album.
"She's a young Welsh artist who is really making her mark on the music scene, and we're thrilled for her to be the 10th recipient of the Welsh Music Prize. Care City is a phenomenal listen, her words and flow are outstanding."
2021 –  Kelly Lee Owens, Inner Song
The musician and producer from Bagillt, Flintshire, won the 2021 prize for her superb album Inner Song. On winning her award she said: "It feels amazing. As a Welsh artist, to be recognised by your country, ultimately for me, is the greatest honour. I'm so passionate about Wales and I want everyone to know where I'm from."
2022 – Adwaith, Bato Mato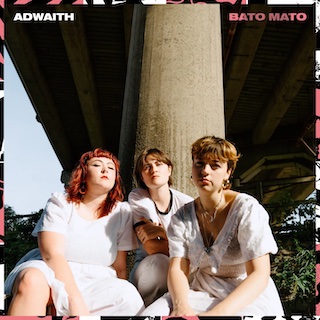 Adwaith became the first band to win the Welsh Music Prize twice in 2022 for their album Bato Mato. The Welsh language indie rock group, who formed in 2015, consists of Hollie Singer, Gwenllian Anthony, and Heledd Owen. Bato Mato was released in July 2022 on the independent Libertino Record Label.
They said of their award: "We're absolutely ecstatic. We were not expecting it whatsoever! To win a second time – and be the first people to have won it twice is just amazing and we're very grateful."
---
Support our Nation today
For the price of a cup of coffee a month you can help us create an independent, not-for-profit, national news service for the people of Wales, by the people of Wales.