Culture
Festival report: Gwyl Crime Cymru in Aberystwyth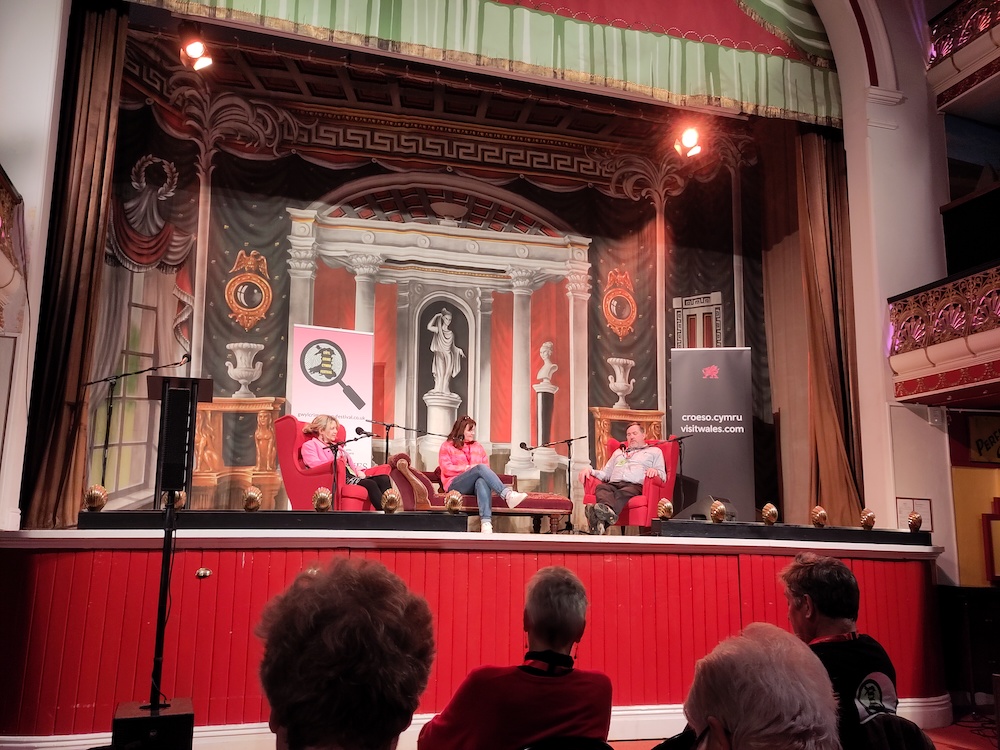 Jon Gower
For folk who deal in blood, death and daggers, the crime writers of Wales are a friendly bunch. Chris Lloyd from Penarth, author of the Second World War thriller Paris Requiem agrees: 'Very friendly. Perhaps because we work our dark side out through our stories, that means we can get on with being wonderfully friendly and approachable the rest of the time. And anyone who disagrees with that might just end up in the next book.'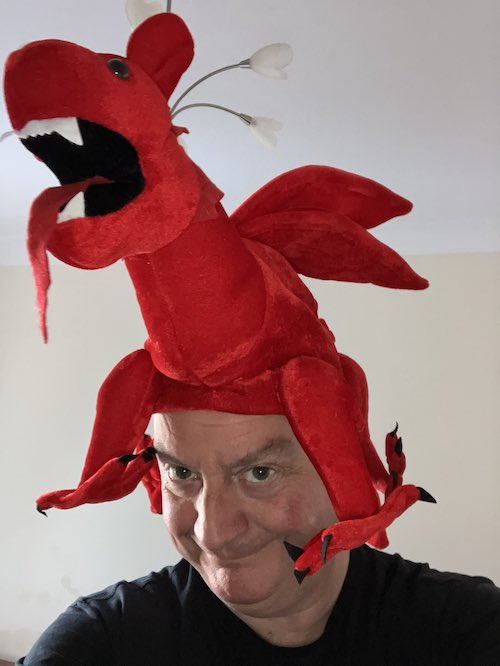 One of the writers who had travelled a considerable way to get to Aberystwyth is Swansea-born Phillip Gwynne Jones, who now lives in Venice. He has written about the floating city in books such as The Venetian Game, Venetian Legacy and The Angels of Venice. Jones hasn't been writing all that long – he started to write in 2014 and his first book came out in 2017 – about the time Crime Cymru started.

He finds it 'Incredibly useful and supportive because I'm writing on my own there in Venice, there's no support network there so it's given me that but I suppose more importantly in my case it's a link with back home. My dad lives in Pembroke and I come back to see him but it's a very real and present relationship with Wales and I feel very proud about what many people are doing in terms of boosting the profile of Welsh crime writing. The Scots are very good at this, the Scandinavians of course and we don't shout about it as much as we ought to do. I felt it was important for me to be involved in whatever way I could.'
The membership of Crime Cymru is notable for both the breadth and depth of the writing, Jones suggests. 'We've got historical writers, Euro-crime writers, we've got some very, very dark contemporary writing and some very cosy writing as well. Crime writing is like that, it's an industry, it encompasses everything effectively. Whatever sort of crime you happen to be interested in, or interested in writing you will find a Welsh writer who is doing that for you, absolutely.'

It's very striking just how many crime writers there are in Wales. There are well over forty full members of the Crime Cymru Collective, the engine behind this weekend's very successful three-day festival in Aberystwyth.
One of the founder members of the collective is Rosie Claverton, a psychologist who writes the Cardiff-set Amy Lane mysteries about an agoraphobic hacker and private investigator and a streetwise ex-con, Jason, who fight crime in Cardiff and the rest of Wales.
Why is she drawn to the dark side? 'For me it's about puzzles, coming up with clever solutions and also in creating a sense of justice where you perhaps can't bring justice in real life.'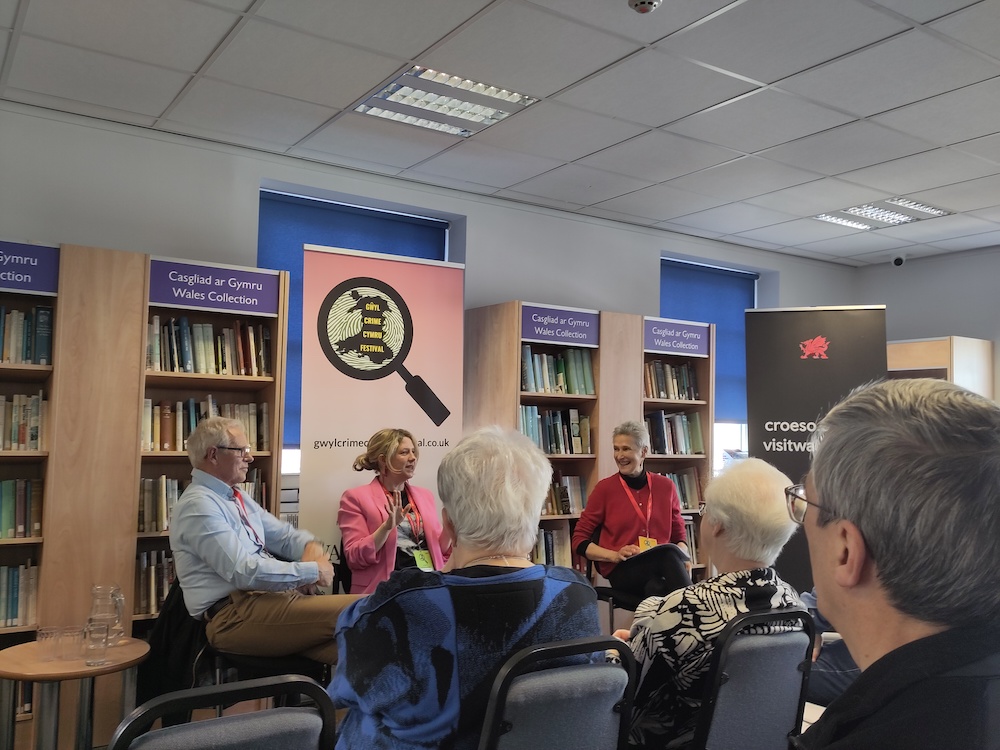 Former doctor Dylan Jones started writing in mid-nineties and now writes under the name Rhys Dylan, creating a seven-book series involving a DCI from the Dyfed-Powys force called Evan Warlow, with the eighth one due in June.
The Llandeilo-based ex-GP suggests that one of the advantages of setting his stories in such big, empty swathes of the country is that there are plenty of remote places to dump a body so it will never be found! 'For example, a shaft in a disused silver mine in Ystum Tuen, with no cover on it, which is almost a thousand years' old or astonishing things such as ice houses on old estates where they used to take ice from the lakes and store them. The landscape is riddled with this sort of thing.'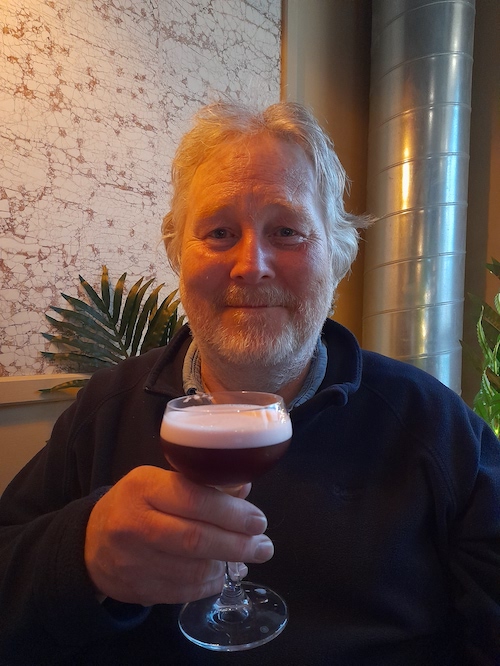 To celebrate the festival in Aberystwyth, special cocktails have been mixed for the occasion at the Aber tapas bar Y Bañera, something to sip as you savour Alis Hawkins' 19th century Oxford set 'A Bitter Remedy,' the Venetian murder mysteries of Phillip Gwynne Jones or Chris Lloyd's second world war thriller Paris Requiem.
The detective hero featured in the last of these, Eddie Giral, doesn't strike one as a cocktail sort of guy and his creator agrees: 'Eddie's a whisky and red wine type of cop, and fussy with it. No matter how great the cocktail is – and it is, I've tried a few – at the very least he'd turn his nose up at it. And if he were to see me drinking one, I'm in no doubt he'd find something painfully on the nose to say about it.'
Phillip Gwynne Jones is similarly thrilled that the mixologists of Ceredigion have created an Angel of Venice cocktail in his honour.
'It's the highlight of my career. Now my protagonist, Nathan Sutherland always appreciated a good negroni and I'm not averse to one either, so I was kind of thrilled by that. The negroni is the easiest cocktail to make – just gin, vermouth and red martini – which is the brilliance of it. But here in Aberystwyth they were trying to do something a little different, a little more accessible so instead of gin he's mixed white rum and dark rum and he's also substituted for the red martini. It's a bit more rounded, a little less assertive. My guy Nathan Sutherland would quietly approve, see a market for it.'
Some of the writers present in Aberystwyth are most definitely on a roll, not just in terms of books but also with TV adaptations in the pipeline. Former journalist and police press officer Bev Jones's Wilderness will soon be on small screens in a series for Amazon featuring Jenna Coleman.
Fflur Dafydd, who has written over 45 hours of original TV drama as well as a slew of novels, is currently working on an adaptation of Clare Mackintosh's north Wales-set The Last Party, while the Ceredigion novelist Caryl Lewis is following her work on Hinterland and Hidden with a new series for Netflix, at the moment appropriately shrouded in secrecy.
Novelist Chris Lloyd sees all this as ample evidence of the ability of Welsh writers. 'As in so many ways, we're a small country that punches above its weight. We just haven't always been very good at letting people know it. I think that Crime Cymru and the festival will go some way towards tackling that.'
Gwyl Crime Cymru Festival continues today. You can finds details and book tickets online here.
---
Support our Nation today
For the price of a cup of coffee a month you can help us create an independent, not-for-profit, national news service for the people of Wales, by the people of Wales.