Culture
Film review: Older Gods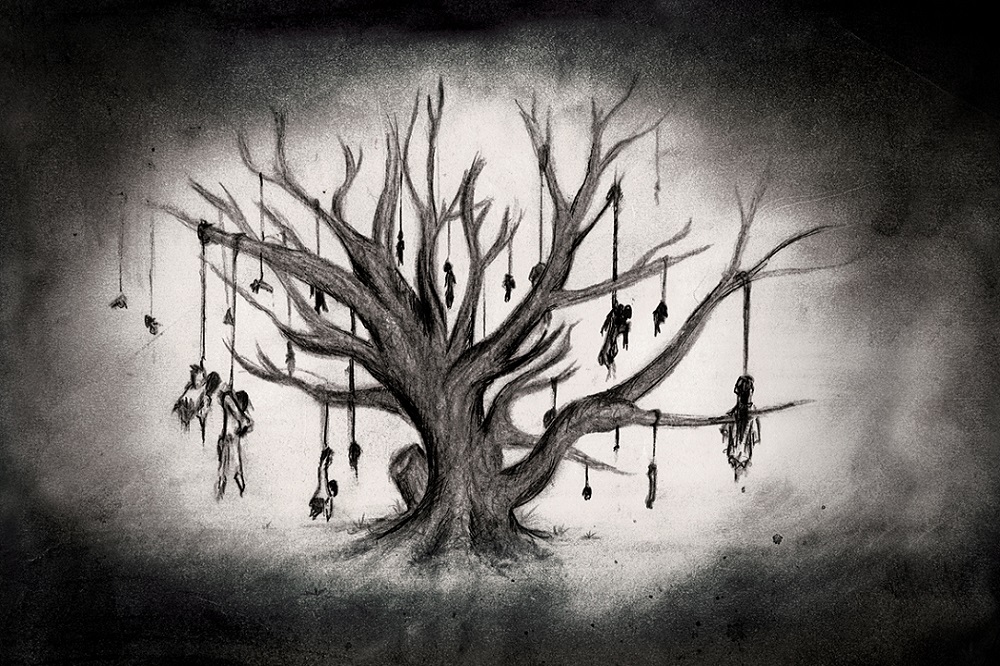 Molly Stubbs
Howard Phillips Lovecraft will undoubtedly go down in history as one of the most influential horror writers. Like any giant of his genre, Lovecraft's style and tendencies in his writing have left their mark on literature, and theatre and movies and TV shows and board games and video games.
His abominations appear in unlikely places, signalling an ongoing fascination with his fascinations and a nurturing of his nihilism. In the eighty-odd years since the author's death, Lovecraftian horror has become a genre all its own. One of the newest additions to this genre is Older Gods.
The low-budget horror follows the story of Chris (Rory Wilson), an American who has travelled to Wales's remote north to start an investigation into the death of his friend Billy Duffy (Ieuan Coombs) and finish Billy's investigation of a global cult.
Obsessed with the idea of human insignificance among the cosmic vastness of existence, these cult members make blood sacrifices to the ancient being who leads them, The Origin.
Written and directed by Welshman David A. Roberts, Older Gods is his first foray into feature-length film after he directed literally thousands of adverts.
Alongside six other individuals who frequently double up on behind-the-scenes roles, he ventured into Snowdonia for the perfect backdrop to his tale of cosmic horror.

Isolation
When one thinks of a horror movie setting, Eryri might not be the first that springs to mind. The beauty of Eryri, captured exquisitely by cinematographer Shaun Bishop, is its defining characteristic.
But the isolation, the ruggedness, the very real danger begotten by its soaring peaks and dense forestry are exactly why Older Gods selects Eryri to host this story. Ironically, the cast and crew were also isolated during filming, holed up together in the cottage shown in the film amid the global pandemic.
That which appears beautiful on the surface, but possesses a looming, growing threat when one digs deeper is an apt description of Older Gods' brand of horror.
It isn't the generic, flinch-inducing type, unless like me you have an anxious disposition and even the cuts between shots provide ample jump-scares. Older Gods manages to raise hairs in a much more subtle way, its eery tone and setting in perfect harmony.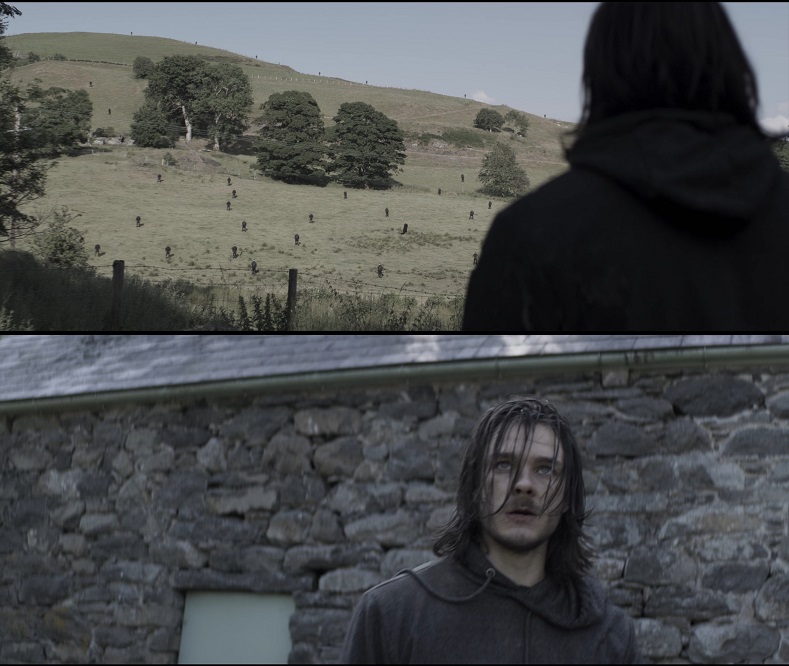 Stalkers
One of the tensest scenes comes when, to a backing track of cultish chanting, our protagonist struggles to see with a single beam from his torch, lighting only random circles of green brush as his stalkers close in.
Again, we have the cinematographer to thank for this, and he isn't the only one whose passion becomes clear in his work. Keith Lupton, Andrew Sexton and their carefully creative prop work make the exposition in the film's opening easy to digest and a treat for the eye as well as the mind.
All of this comes together for descriptive world-building that would take up a hundred pages in a Lovecraft novel. One thing Lovecraft wasn't known for, however, was his character building, his leading lads often getting no more than a few sentences of backstory.
Thankfully, Older Gods doesn't take quite the same approach. Chris and Bill become fuller than many horror movie protagonists in only the first few minutes of the film.
This effective characterisation cannot only be attributed to great writing. Rory Wilson, who for many scenes is the only actor present, gives a superlative performance.
Chris is immediately likeable, his actions relatable to an audience, and yet Wilson's physical dramatisation of his madness adds a layer of taunting depth. This is doubled in the dialogue, with Chris's almost lightheartedness juxtaposing with the archaic, disembodied voice of The Watcher.
Inside joke
While the dialogue doesn't go as far as humour, once the film has ended, the credits make an inside joke between what was an incredibly close team into an outside joke for viewers to enjoy; "No Welshmen or Cornishmen were harmed in the making of this motion picture. A scouser was. It was his fault."
Speaking of the credits, make sure you watch past their end to see the director's acting debut.
Older Gods is unique among the films I've been tasked with reviewing in that it's been available to watch for quite some time. This means I have access to a range of reviews written before my own with slightly less journalistic pretence and prissiness. The good ones lavish praise and the bad ones, well, they don't pull any punches, let's put it that way.
The most common criticism levelled at Older Gods relates to its marketing as a Lovecraftian-inspired work, claiming that it doesn't realise this herald. While I would be inclined to agree that, like many horror movies, Older Gods doesn't quite come good on the masterful intrigue developed in its premier half, I can't agree that its humanist intentions remove it of its Lovecraftian influence, or that it is humanist in its messaging at all.
Nihilism
Without straying into the dangerous territory of spoilers, Older Gods' climax possesses a unique nihilism that, I think, all of the best horrors make use of. The protagonist appears to have escaped, but has he? Will he?
Maybe nihilism just doesn't serve the world as it once did. Maybe it serves it too well, which is why it's so commendable when writers and directors steer away from it. After all, because a work is inspired by Lovecraft does that mean it has to adhere to his every belief? We'd have a lot more overtly racist horror movies if that was the case.
In the interest of impartiality, however, I will level my own criticisms at Older Gods. I believe a metaphorical abomination is more effective, with what the viewer doesn't see, what their mind is forced to conjure up, often being quite a bit more terrifying than what they are shown.
Though the visual effects in the film, courtesy of Sean Bishop, are undeniably stunning, another example of artistic influence and directorial prowess coming together to create something wonderful, perhaps they go slightly too far.
Madness
I also can't help but feel the descent into madness so inherent to Lovecraftian works happens slightly too quickly in this example, to the extent that the entire movie could have been some paranoia-induced nightmare playing out on the protagonist's first night at the cottage.
However, this doesn't necessarily detract from the film overall. It certainly makes sure it lodges in the mind like a sharp stick to the neck.
Having said that, I'm not one to criticise a creative team for keeping the length of their work as short as possible. I will die by the belief that any story worth its weight can and should be told in 90 minutes or less, and Older Gods certainly achieves that.
This is exactly why, if you're a horror fan, the film is the perfect way to spend an evening, a commute, or a particularly long wait at an airport. In short, if you can watch Older Gods, then do make sure you watch it. You won't regret it.
Older Gods is available to rent and buy on Amazon Prime Video, Apple TV and Tubi.
---
Support our Nation today
For the price of a cup of coffee a month you can help us create an independent, not-for-profit, national news service for the people of Wales, by the people of Wales.