Culture
Film review: Scam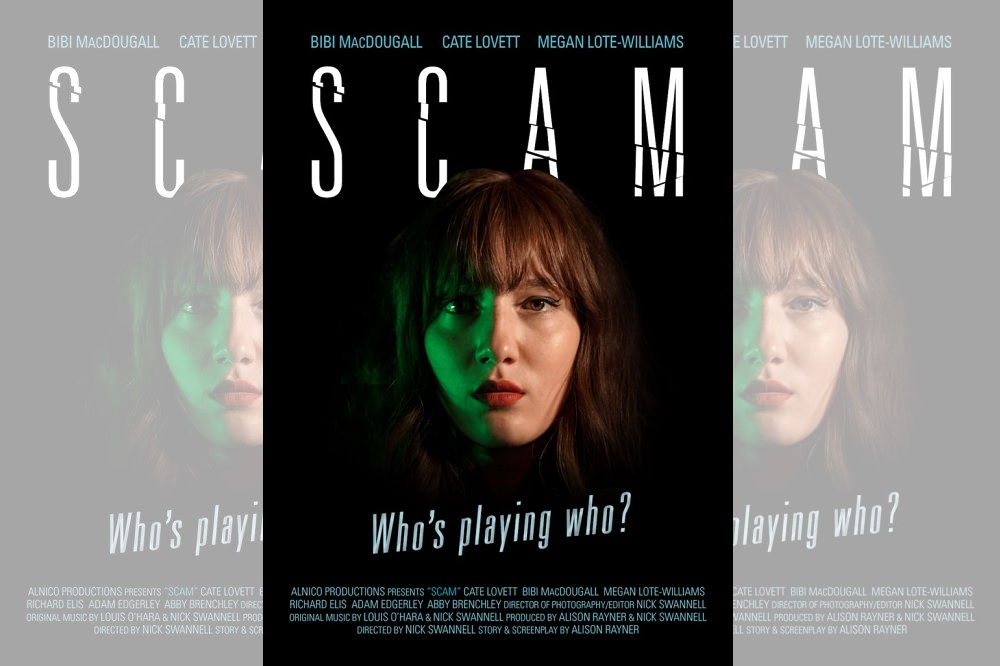 Molly Stubbs
Low-budget films are a win-win. We're all familiar with the Sharknados, the Anacondas. If they're not so bad they're good, they're bad enough that we can safely swap out sympathy for the efforts of the creative team in favour of humour.
But for every Sharknado there is a low-budget film that is a success in its own right. Think if you will, of Pulp Fiction, of The Blair Witch Project. In the grand scheme of movie making, it's not hard to find low-budgets that enrapture the imagination, even if they are often a little rough around the edges.
But you don't come across a Scam very often. While the budgets of those favourites above are relatively low in comparison to blockbusters, their $50,000 still stomps on Scam's budget of… nothing.
This Welsh neo-noir was birthed from absolutely nothing. And this is exactly why its brilliance is undeniable. Unlike its predecessors that defined the noir genre, award-winning director Nick Swannell has begotten a thriller that is very much in colour, alive with realism, radiant characters, and revenge.

Cobweb of scams
When we meet our leading lady Ella Evans (Megan Lote-Williams), she is visiting her father's grave. A far cry from the glitz and glamour her mother, Diana (Cate Lovett), is enforcing on her at their theatre-cum-home.
Diana is also enforcing this glamour onto unsuspecting investors, whose generous funding for a new show is heading straight to her £290,000 mortgage.
With the arrival of Ella's sister, Evie (Bibi MacDougall), who mysteriously disappeared after their father's death, the truth of that fateful day begins to unravel.
Caught in a cobweb of scam shows, scam companies, and some very real diamonds, Ella, Evie, and Diana are each attempting to solve their problems. But who comes out on top?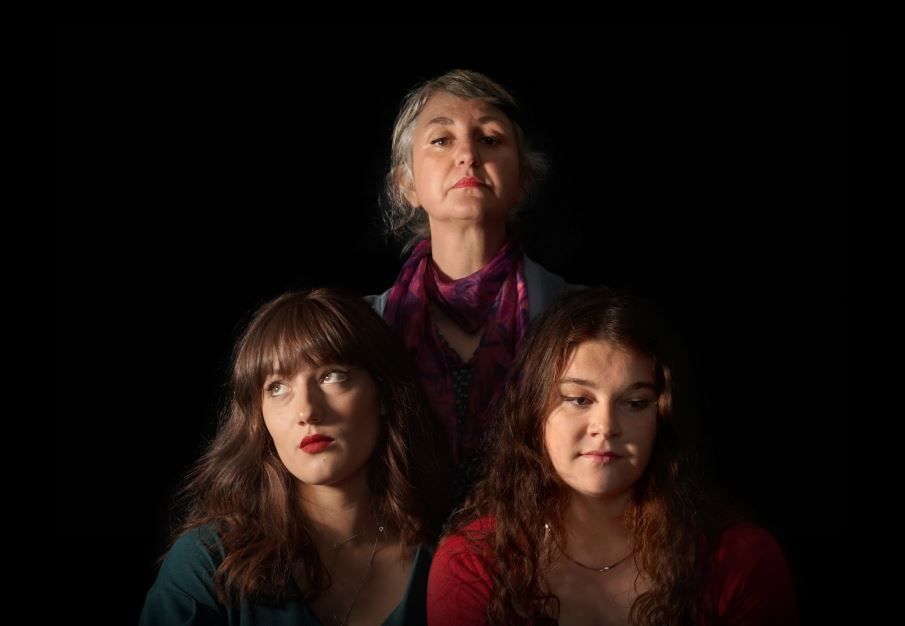 Puzzle
There's a story-writing adage that reads, 'arrive late, leave early'. Perhaps it is a happy accident of the budget, but Scam only ever gives us what we need before whisking us away to the next scene.
More likely it is the brilliance of seasoned writer, Alison Raynor, working around the budget expertly. It's hard not to hang off every word, not only because characters are consistently revealing plot points that happened well before we met them, but because the dialogue is positively dripping with pathos.
Character and story come together blissfully under the non-existent budget, especially since there is nary a tension-ruining flashback in sight. Scam proves that sometimes we don't need all the pieces of the puzzle for the picture to look nice.
Exciting
This all makes the slow burn of the first two acts not only tolerable but enjoyable. Then, like The Brothers Karamazov, 500 pages in and finally Dostoyevsky makes the move from context to action, Scam does something of the same.
At the 1 hour mark, the film re-contextualises its plot and main character in the form of a brilliantly shot, hair-raising and headily paced action sequence, complete with all the best tropes that feel not tired, placed as they are among such naturalism, but exciting and frightening. Excitingly frightening.
Showstoppers
We have an incredibly talented cast to thank for such emotive and truthful storytelling. Each thespian is fully dedicated to their role, even should their character only appear for a scant few scenes such as Rhiannon (AbbyBrenchley), and Bill (Richard Ellis).
Lote-Williams is a definite show-stopper, with pipes that put professionals to shame, and MacDougall is so perfectly cast in her role it's hard to imagine her as anything but the red-lipsticked, red-haired, femme-fatale she portrays here.
In the opinion of this reviewer, Lovett steals the show, with maternal line reads that harken back to mine own arguments with mother dearest.
"She's a headliner, with immense natural talent," but we knew that already.
Uncanny quiet
It's inescapably clear that a huge amount of care has gone into even the smallest of directorial details, and though we must forgive low-budgets for the occasional mishap, here there is no roughage to be found.
If we may speak of post-production, what stands out to an average film lover like yours truly is the impeccably smooth sound design. So often there is an uncanny quiet to low-budgets that sets the teeth on edge.
Although that atmosphere would've worked in symbiosis with Scam's subject matter, it is so refreshing to feel that the ears are being treated as well as the eyes. Hats off to Louis O'Hara for music that is both timeless and faultless.
It's a lot to ask of any crew to work on such a tight budget and schedule, with Raynor and Swannell estimating they could manage about 70 scenes in the 16 days of allocated filming time.
Mayhaps as a by product of being involved so intimately with the project, to the point it becomes all-consuming for just over a fortnight (and many months, no doubt, of editing), the final product is just as tight as the schedule it was made under.
Scam's very existence goes to show you don't need anything to make something. However, Scam's bordering on perfection goes to show that even with nothing, you can stake your claim to a spot in the big leagues of film.
Big-budgets please take note, this creative crew has set the standards eye-wateringly high, and it was a privilege to watch them do it.
For an honest, humble, modern crime thriller, complete with all the figurative matricide you could ever want, Scam is a unique, but very welcome and very deserved success.
Scam is available to view on Amazon Prime.
---
Support our Nation today
For the price of a cup of coffee a month you can help us create an independent, not-for-profit, national news service for the people of Wales, by the people of Wales.