Culture
Fim preview: Translations
Film director Keith Kopp talks about his latest movie, Translations with Jon Gower.
It's been a long time since Stef last left her house in Wales. The loss of her brother combined with the quiet dread of the unknown conspiring to keep her inside. When her brother Liam's best friend, Evan, arrives to give Liam's journal to Stef, sparks fly.
As the synopsis suggests. Translations is a romantic drama. It was written by Laurence Guy and looks at lost love and shared trauma and is set in Wales.
One of the principal characters is an agoraphobic translator who came into being because of lockdown, as the film's director Keith Kopp explained: "We'd all gone through this experience of captivity and isolation so we asked how could we bring this to screen without discussing the word COVID. Also a lot of my work in the past has dealt with mental health and trauma."

Military
Curiously, Keith's journey into film-making was through the military. He came from a working-class family which was really passionate about film.  "The one access I had to culture as a kid was a three-dollar cinema down the road. My dad loved films and he'd take me to see two, sometimes three films in a weekend. I was a bit of weird kid as even though I loved the blockbusters I was from a very early age interested in drama and how people work".
The passion for film developed into an ambition to make movies. "I had to go to film school. The only way you could afford that where I came from was you did your time, you joined the military. So I served in Northern Iraq in 2006-2007."
Given the array of obstacles between having an idea and getting it on screen, every film-maker has to really, really want to tell their story. In Keith's case he also had the challenge of getting the whole thing made in twelve weeks. So what drove him?
"Hope. And to have hope at the core of the film. To have someone who thinks all these obstacles are so against her. When she is tested time and time again she gets closer to helping herself so I thought that's an interesting core of a film."
Keith came to the UK fifteen years ago and was quickly drawn to Wales. "Some of the landscape is dramatic like where I'm in the Pacific North West of the United States. But I was really interested in the culture and enjoyed meeting the people there. So, I've always known that one day I would tell a story in Wales."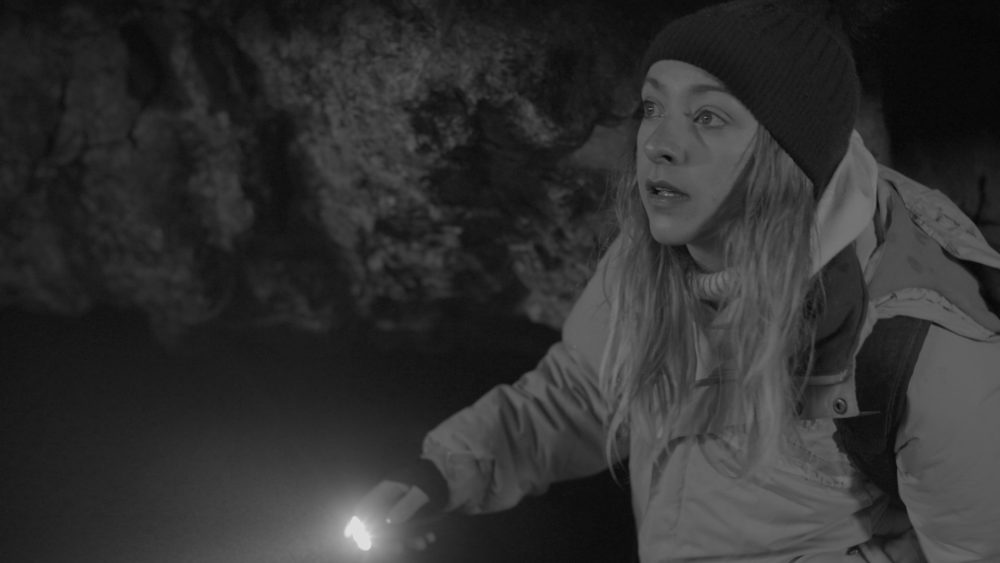 Some of the location filming took Keith and his crew into Bannau Brycheiniog to film in caves used by the Chartists. "We had this idea of isolation in captivity, we had this message of hope and this setting in Wales but the film really started to come together when we met Kate Morgan-Jones, the lead actress.
"I'd been wondering where we would find the actor and someone told me about the Royal Welsh College of Music and Drama. I looked it up online and the first frigging thing that popped up was Kate's monologue.
"I was so excited by her performance: you're always looking for contrast and she had this intensity that came across but also this vulnerability."
Stressful
Shooting Translations was far from easy, taking ten to twelve weeks from the initial light bulb moment to the final close of production, with a ten day shoot in the middle. Keith recalls it was very stressful.
"There were many challenges along the way, both financial and in terms of time pressure. I had my moment on day six – everything was collapsing – and I found myself asking do I have all the emotional beats I need? There was a moment when I had to walk off the set – not caring how much this was going to cost – just to stare at the trees.
"I was lucky because the cast – Cari Barley, Alan Emrys, Cameron Okai, Rob Peacock and Kate Morgan-Jones – is amazing. This is literally the first thing Kate did after coming out of drama school. I commented on her YouTube presentation and said "Hey I'm an American director and I'm looking to shoot…" and her dad said don't contact this guy. Also our casting director, Hannah Marie Williams is a Welsh casting director who's doing some great work in TV and film."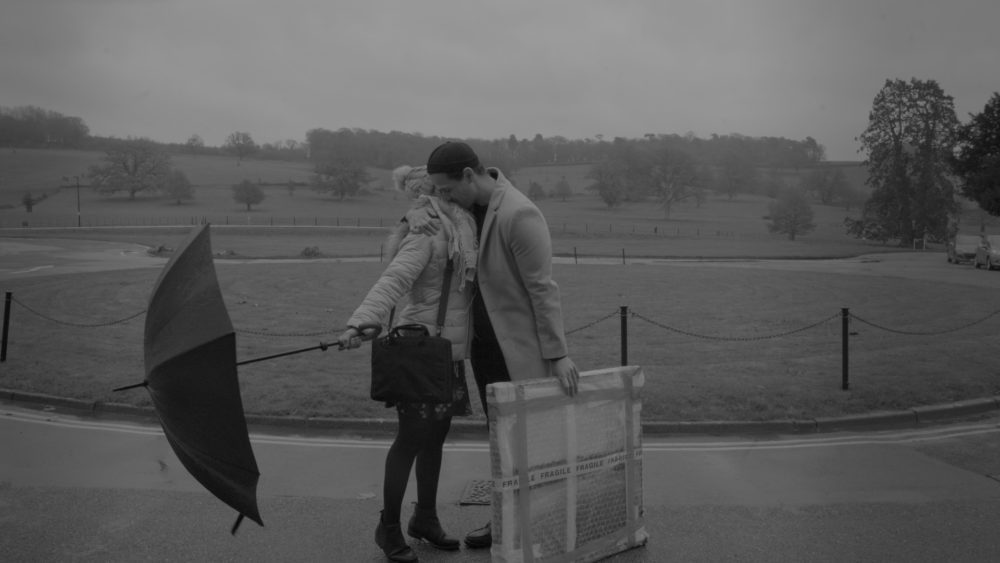 Translations was shot in black and white. Was this decision artistic or financial? Keith says it's both. 'These people are in a sort of prison so how do I show that as a director? We didn't go for a high contrast image, we wanted something a little milky, with more of a positive feel to it.
One of the choices Kopp made was to include Welsh dialogue. 'Initially I wanted a half and half mix of Welsh language. The character Stef is a translator and a poet and I can't think of a language more poetic than Welsh. The scriptwriter, Lawrence isn't a Welsh speaker so he had some initial anxiety but I said let's do this so we chose some key scenes to use Welsh. So, language is a part of her journey to wellness and to mental health and I like that.'
The reaction so far has been very pleasing. 'When you make a low budget film you never know whether anyone's going to see this. So, we've got it out to twenty cinemas it's just phenomenal and we're now looking at streaming possibilities.'
Keith Kopp next wants to make a Western called Headwater in Wales. 'We had a little bit of funding from the BFI Network to develop this modern day Western. It's set in Carmarthenshire, someone where I've spent a lot of time. It's about an alternative family and an old con trying to live off grid.'
It sounds like another intriguing story that simply has to be told.
Translations will be showing (with Q & A with director Keith Kopp) at Chapter Arts Centre in Cardiff at 5 p.m on Saturday 26th August and at The Queens Hall (Narberth) on 31st August.
---
Support our Nation today
For the price of a cup of coffee a month you can help us create an independent, not-for-profit, national news service for the people of Wales, by the people of Wales.