Culture
Finding My Birds in Swansea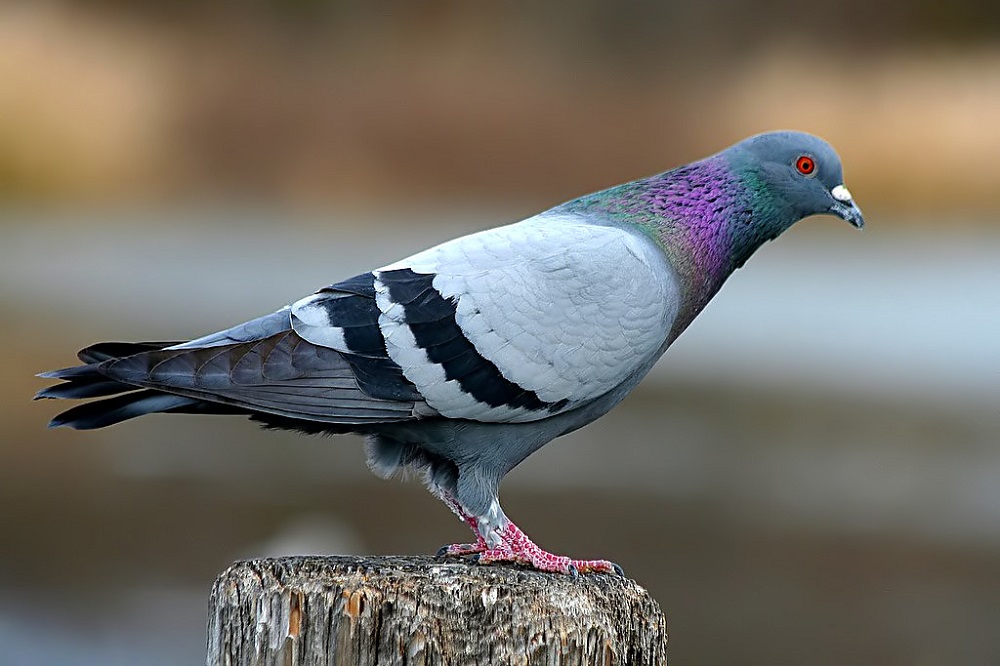 Suzan Awad
Maybe in the next decade scientists will invent an accurate portable home: a tiny thing replacing the picture of your loved one that never leaves your wallet, or a key holder with a duck your mom got you as a joke between you two, or a perfume that brings back your living room where you used to have dinner with your brother.
Until then, you will be away from home but looking everywhere like a parent who lost his child in a park, looking for their red coat and blue rabbit earmuffs with a laser vision.
You will look frantically, and once you catch a glimpse of any familiarity, your blood will soar, sing, and warm your insides so much that summer will descent on the sky you live under despite the presence of a cold winter.
I tried to leave home many times, and I did so a couple of times. I leave home whenever my skin tightens so much that I feel like I cannot breathe. If I went to a doctor, I know what he would find wrong with me.
I feel a need to chase an unknown thing that, deep down, I know will make sense of my being. I need to escape the stigma, the expectations, the disappointments, and the unreal, scripted conversations that follow my steps.

Familiarity
This time, I find myself in Swansea. Unexpected, unplanned, but maybe so right. I came to Swansea to follow a dream: to study at Swansea university and spend a year alone, writing about me, about you, and about everything that would make sense to our world, or things that don't.
It doesn't matter to me anymore; I could feel a slight ease, a release of so much trapped air, despite the unfamiliarity. Here in Swansea, Wales, I unconsciously found my familiarity while away from home, and it was so unforeseen that it took me months to recognize it.
When you change your place, your body takes note of these changes and will alert you with very clear information. My body took note of the differences: In Egypt, the sun could slip into your window's little opening to create a yellowish white light, and she always showed up every morning with warmth and new hope.
People took her for granted, while in Swansea, the sun is high maintenance and sometimes when she decides to appear, she becomes the only light and sometimes the only celebrity talked about for the day.
Migrating
As I walk along Swansea Bay, I can see the sun spreading over the water and scattering its rays, giving the walking dogs and their owners a beautiful heavenly place to spend their mornings in.
I like to walk on the concrete and watch from above the sun when it sacrifices its short-lived light, the sea devouring every bit, the dogs playing like spoiled babies who know how much they are loved; their world is safe.
A flock of birds taking this route while exercising or migrating over the bay — maybe they are the ones who invented the term FOMO (fear of missing out) — that is why you will always find them in the morning.
If you walked on the sand, you would be closer to this view, but you would never see Marissa's deck, a wooden deck with writing in its center that says:
In loving memory of
Marissa
"I'll bring you flowers in the pouring rain; living without you is driving me insane" x
Pain
Whenever I pass through, I check this deck and the little opening in its arm; every time it holds a fresh bouquet of flowers, my heart contracts, imagining the pain Marissa's loved ones must have gone through when they lost her, but then I feel myself lighter, happier with how they found a way to communicate to continue loving someone so beautifully.
To still bring flowers in the pouring rain. This deck with the flowers must be their home in a way.
I usually walk toward Singleton Park and take a left turn until the Swansea University entrance welcomes me, looking like a gothic god, looking down at me, knowing its worth and age and demanding respect accordingly.
My first time walking toward it, I thought with my heart sinking in a way that it must be Hogwarts for some people; I know it could be for me in more ways than one.
Later, a teacher told us that it is one of the oldest buildings around here, built by the Vivian family; they must be very kind people to build something that is going to be a safe place for bats, a home for them.
Bats are one of the most fascinating and scary animals; they can survive for more than 20 years because they have the ability to put their lives on hold for the winter by dropping their body temperature to hibernate. Lucky bastards indeed for adapting to the change without the pain that follows it.

Cairo
I started to miss home and wanted to fill the gaps my alienation had caused.
I kept wandering around, bathing in the unfamiliar world of bats, birds, trees, and a nature so different from Cairo, with its crowded streets, tall buildings, loud voices with car horns singing all day long, palm trees creating shadows on the dusty ground, stray cats and dogs everywhere, and people talking in a language I was born knowing but still struggle to find words to express myself with it.
Alien
I tried to understand the alien; maybe then I will find my way to express myself. As I walk around the university grounds, the facts about this unfamiliar kingdom try to reach me.
I know that they are beyond my ability to grasp or understand but must be gulped anyway before they run away, taking my answers with them:
An old holm tree with a scar left by light striking, a birch tree leaving its hair down like a woman awaiting her lover, knowing she looks beautiful for him, a yaw tree with poisonous leaves, bark, and roots that did not stop some from touching it, acorns everywhere smelling sweet, fruity, citrusy, and earthly like morning breath, a robin bird standing, and singing not caring a bit about all the rumors people spread about it bringing bad luck, lichens living as refugees on oak trees facing the sun, and shy mosses choosing the shade in which to grow.
Homeless
Creatures so confident in their existence that I cannot help but feel envious of them.
I bother God every night and ask him a million questions, like I used to do with my dad when I was five years old. Now I ask God if I will ever find a home.
Will I always feel homeless when I am away from home, and sometimes when I am also at home. Will this world always hold so much uncertainty that I have to create imaginary worlds in my head all the time?
I ask for a key holder, a picture of a loved one, or a piece from home so I would be away from home but still have something to hold on to.
I did not know that signs of home were in front of my eyes, scattered like breadcrumbs or grain all over Swansea, in the university, on top of buildings, in the bus stations, everywhere.
I did not know that pigeons were my home in a way. Those noble, magnificent, beautiful creatures that live with us, to which I was connected from the day I was born.
One day I was walking toward Swansea Castle, in the city centre, and their presence was like a wakeup call for me.
There are rock pigeons everywhere, looking like camouflaged soldiers that would go unnoticed at first. Small heads, short legs, colored necks with a hint of purple, maybe green, or every color in between, and an intimidating eye.
Scientists and breeders kept working on those rock pigeons, on their genes that made them better, producing the athletes of the skies, the racing pigeons. Big athletes will end up on magazine covers, and every coach, nutrition regime, and hard work will be left behind.
Guardians
I felt that those guardians of the castle got better contracts, better genes, but they chose to stay here, in Swansea, guarding the castle; they rather made a contract with every person that rebuilt and chose to keep the stones, bricks, and stories intact as much as they could.
At first, I did not know that they were rock pigeons or that there were many types of pigeons because the pigeons that I grew up knowing were racing ones, but I called my dad.
He is an expert on pigeons, and sometimes I wonder if he is a pigeon himself but took the form of a human being so he could help them in ways they could not help themselves.
I called and told him that I found his pigeons here; he laughed, explaining the difference between those rock pigeons (he calls them stray pigeons) and the racing pigeons.
Since then, I could see the pigeons that are so familiar that sometimes I feel Dad materializing and holding one in his hand, unfurling its feather, a scene so familiar I could picture it so vividly that if I grew old and had Alzheimer's it would be the only picture and scene I remember.
Maybe I could finally fill my empty cells; maybe by studying pigeons I could know my dad better, closer to him, and take him with me wherever I go.
Only then will I never be homeless.
---
Support our Nation today
For the price of a cup of coffee a month you can help us create an independent, not-for-profit, national news service for the people of Wales, by the people of Wales.