Culture
Food stories: why we need diversity in Welsh food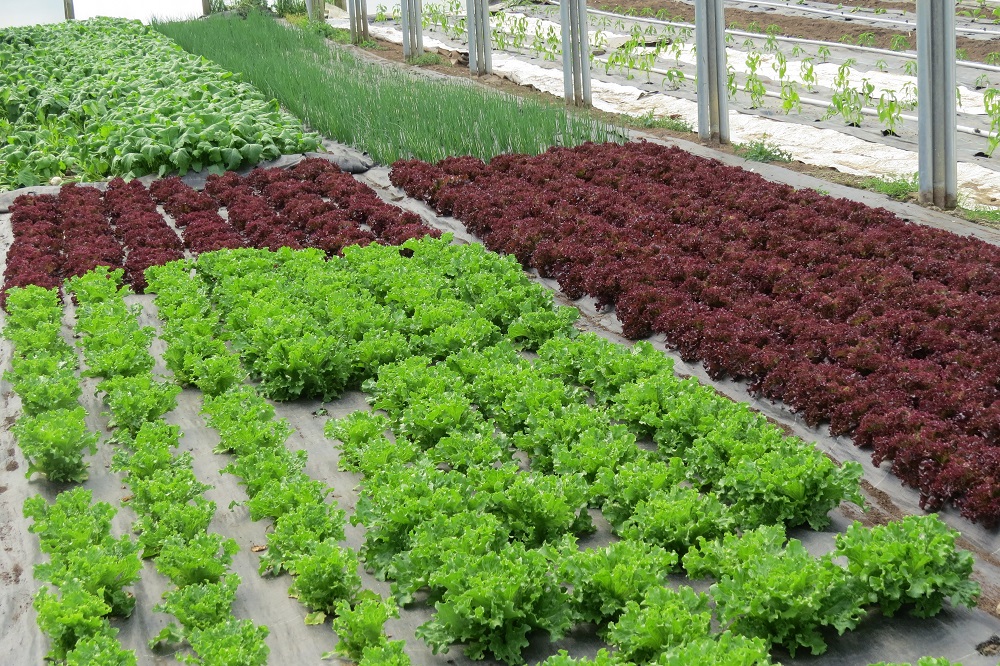 Carwyn Graves
Climate destabilization, ecological collapse, a sickening population, rural depopulation; the list of ailments linked to our dysfunctional relationship to food in Wales is a long and depressing one.
But under the surface, there is a hopeful and exciting tale to be told – and the key word in that story is diversity.
One of the reasons so many kids fall in love with the natural world is how endlessly varied it is. A mind-boggling array of life-forms is a key part of nature's solution to the challenges of life on earth.
That can also be true on our plates, with a consensus slowly forming among scientists around the substantial health benefits of a diverse diet – bright colours, a gammut of flavours and mostly plants (whatever you think about the meat debate).
Frontier fields in nutrition around gut health have provided us in recent years with a a widely accepted definition of real food that is good for health – not ultra-processed, with plenty of fresh vegetables and fermented food (yes, this includes coffee!).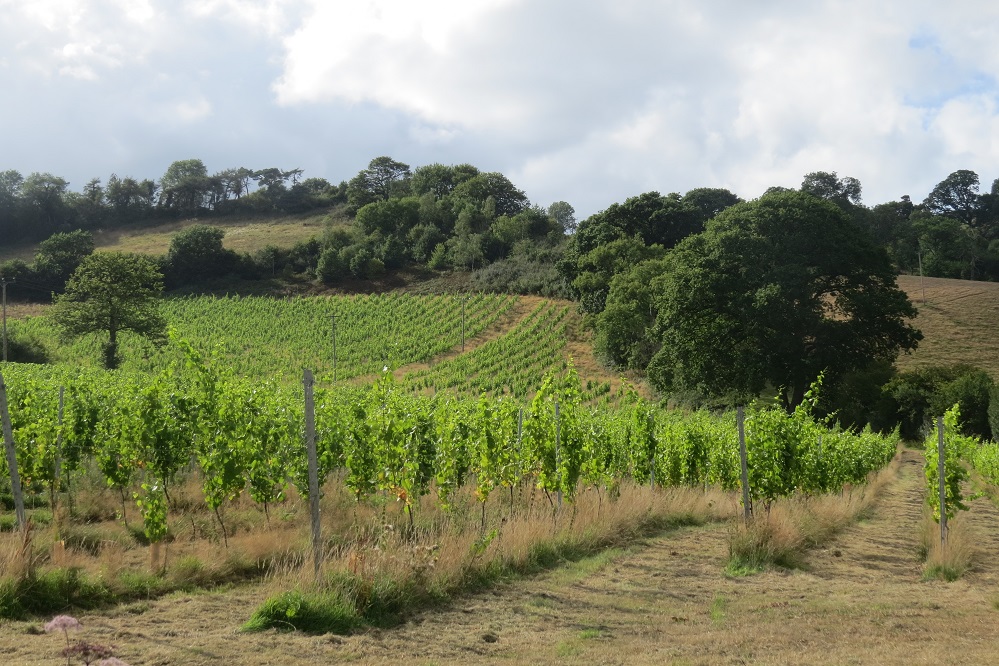 Food security
The downside of this in the current system is that preventable diabetes alone – which often results from poor diet – adds an estimated £500m a year to health care costs in Wales.
But the benefits of diversity exist on every scale, not just health. Both the Covid-19 pandemic and Russia's invasion of Ukraine have highlighted the lack of food security in Wales and the UK as a whole.
An overreliance on imported food with a centralized distribution system based on fossil fuels have all led to rapid price rises and further food poverty.
The food system, as everyone senses, isn't built around providing people with healthy, affordable diets – but ensuring market value via specialization.
So 75% of global food commodities pass through the bottleneck of only four companies. There was a degree of good sense in specialization; but when it has these kinds of effects, given the UK could be self-sufficient in most foods year-round, providing low-carbon local jobs, the pendulum has clearly swung too far.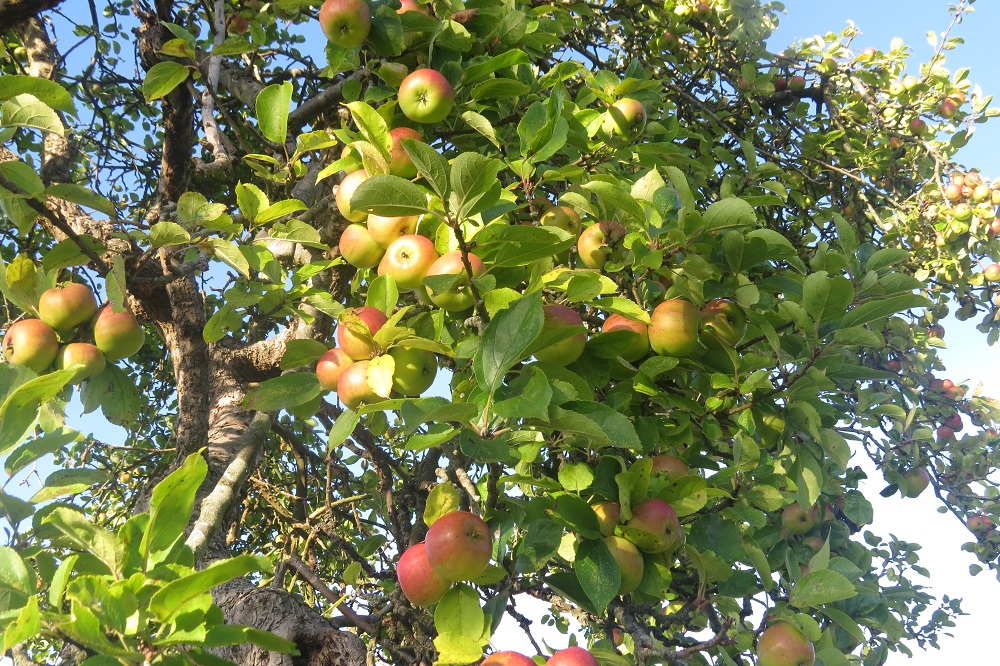 Back to the future
It wasn't always this way. One of the key and overlooked differences between the past and present in food is the way we have replaced an astonishing degree of diversity within agriculture into a dull monotony.
Whether it's the 7000 traditional apple varieties worldwide (with flavours ranging from pear-drop to strawberry to mouth-curdlingly tart), the 40,000 varieties of rice (varying in grain length, colour, shape, stickiness, aroma and growing method) or the hundred of breeds of pig, goat or chicken in the world, the global food and farming landscape was a much more varied place a generation or two ago.
This matters enormously when it comes to resilience. As any gardener knows, local, well-adapted varieties of tomato, pear or runner bean can produce decent crops in conditions where global varieties will fail.
And as hill farmers know, the quality of the breed will make an enormous difference to whether stock can do well overwinter or on rough ground – or need expensive, bought-in inputs. Spread your bets, as it were.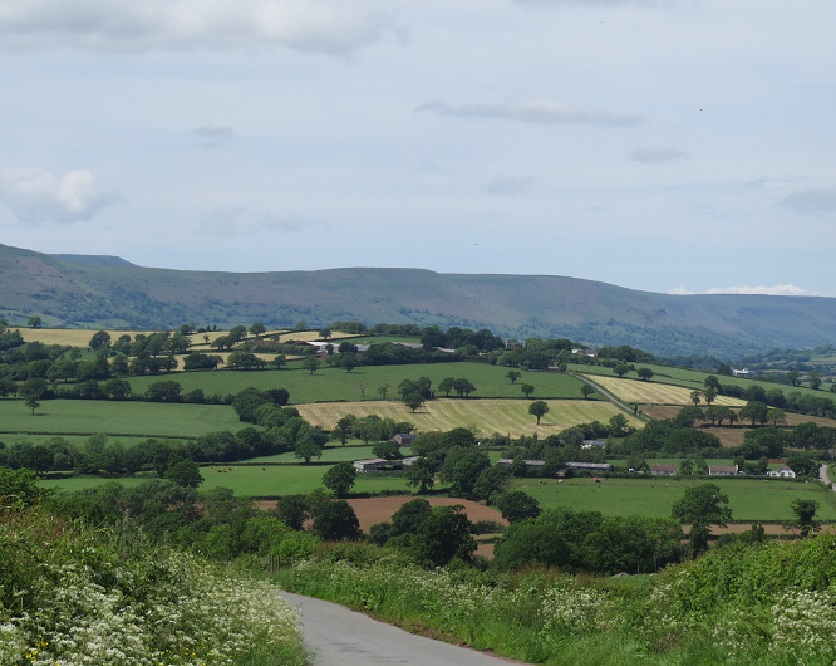 Decentralised
And we didn't lose these because supermarket varieties taste better or are nutritionally denser; to take apples as a case in point, modern varieties have been primarily selected for their ability to be stored for long periods of time – and then transported around the world.
Even in Wales, food production historically was much more diverse than it has become. Laverbread, fantastic ewe's milk cheese (more on that in an upcoming article) and native oat varieties didn't come from nowhere.
As of the mid-20th century, we had the structures of a much more decentralised food system, with farmers producing a little of everything on mixed farms, bakers, butchers, abattoirs, veg growers and much more contributing to society's texture.
Crucially, it was the system that replaced this that led to our current crises; we have much to learn from the past.
Diversity means people
But if we need genetic diversity in our food crops, microbial diversity for our health and diversity in the supply chain for security; then we also need diversity in people in our food scene in Wales.
As I have written about elsewhere, food in Wales to a great extent is the story of pioneering women. Women like Minwel Tibbot and Bobby Freeman went to extraordinary lengths to convince the world that traditional Welsh food was even a thing.
Women have trailblazed many of our most exciting and important food businesses, from cockles yesterday to cheese and gin today. And as I know from travelling communities across the country, women still do the lion's share in feeding us.
But do a google image search on 'Welsh chefs' and you will find exclusively male faces. There is no criticism on their work in pointing out that we need a little but more diversity in those high-status kitchens.
And a major part of Welsh diets for decades now has been shaped by global cuisines (see my recent piece on curry).
Welsh dish
Continuing to recognize and celebrate this – the place of a locally-grown, locally-cooked vegan curry as a 'Welsh dish' – is surely an enormous part of how we feed everybody, well as the 21st century progresses.
We have a lot to celebrate around diversity in Welsh food; from native varieties, to local businesses to diverse, passionate people putting in the hard graft.
Supporting all this is surely as good a New Year's Resolution as any as we set off into 2023! And we will continue exploring this diversity every month as the year goes on through this column on nation.cymru.
This is part of a monthly series on nation.cymru on the diversity of Welsh food culture by Carwyn Graves, whose book Welsh Food Stories is out now. You can read the other installments of the series here or by following Carwyn's link on this map
---
Support our Nation today
For the price of a cup of coffee a month you can help us create an independent, not-for-profit, national news service for the people of Wales, by the people of Wales.