Culture
Food Tales from Wales: Celebrating the patron saint of Welsh orchards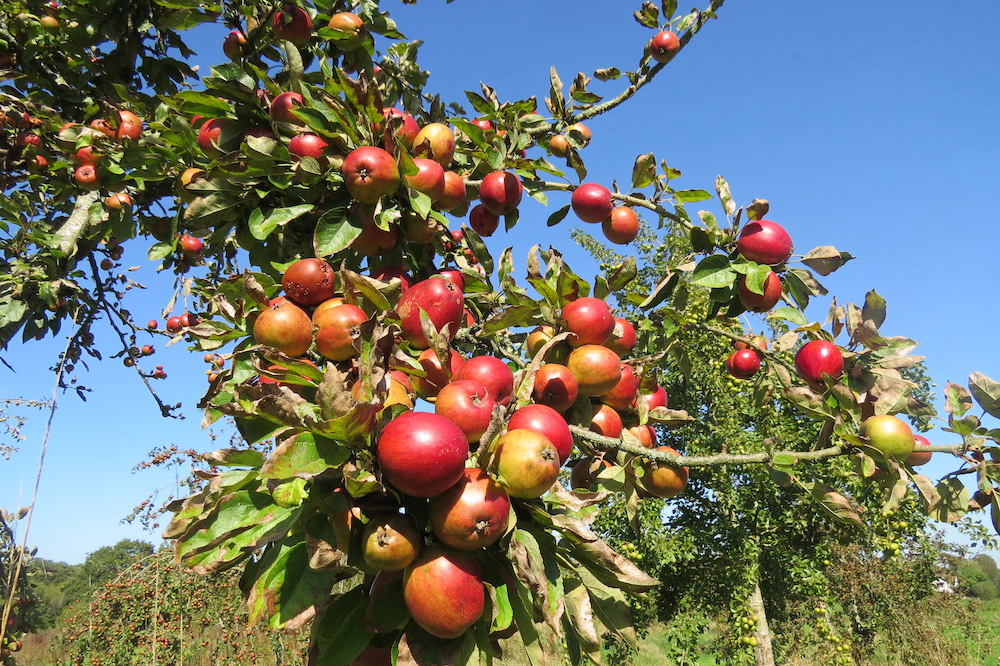 Carwyn Graves
Many of our native foodstuffs are celebrated in Welsh folklore and tradition, from the oats that were once the staff of life in most of Wales to apples, the standout orchard fruit at these latitudes.
And as grassroots efforts to increase self-sufficiency gather pace in south-west Wales, this storied tree-fruit is being celebrated once more on its traditional Saint's Day, February 9th.
Overlooked icon
The extent to which the apple – like many other foods – is entwined within Welsh culture has not been fully appreciated until recently. When I and a team of volunteers at the National Botanic Garden of Wales started the research project that led to publishing Apples of Wales, there wasn't a single book or research article in existence on Wales' fruit heritage.
It seemed symptomatic of our wider cultural tendency to overlook certain aspects of history that the foremost Welsh historian of his day, John Davies, responded to our query on the topic by saying that he 'wasn't aware of anything to do with orchards or apples in Welsh history.'
But this masks the place fruits have within so many elements of culture, from recent literary treasures like Sinclair's Black Apples of Gower to the wassailing traditions of Glamorgan.
Between the place of apples in folk song ("Deryn y Bwn o'r Banna," to pick just one), place names (from Berllan Deg to Bron Afallen), apple-wood lovespoons to myths, legends and even the traditional calendar, fruit cultivation is embedded within the culture of Wales.
Teilo Sant
And the old annual calendar is where apples and the myths around a prominent Welsh saint cross paths, on the 9th of February to be precise.
This is the Saint's Day associated with St Teilo, a historical figure born in modern-day Pembrokeshire around the year 500 AD who left a trail of places named after him across Wales, Cornwall and Brittany alongside tales of powerful and mysterious acts.
These include many healings, the taming of a dragon and joining with a contemporary saint, Samson, in planting an enormous orchard as recorded in the 12th century Life of Saint Teilo:

And another sign bearing witness to him remains…for he and the aforesaid holy Samson planted a large grove for a fruit-bearing orchard, more or less three miles in length, that is from Dol to Cai. And those groves are adorned by their names even to this day, for they are called the orchards of Teilo and Samson. And from that time onwards, [he] has been honoured and celebrated in the eyes of all Armorican Britons, thanks to holy Teilo's manner of life and reverence (Vita Sancti Teliaui, translation Ben Guy)
So for this green-fingered Saint's day to fall in February (as Welsh custom had it, as opposed to the Bretons' insistence on November) does of course make perfect sense given this orchard association.
In February, fruit trees still lie dormant, allowing two key activities to be carried out; planting and grafting. Teilo and Samson could have quite conceivably done both in one misty February back in the 550s.

Planting and grafting season
Although St Teilo's day retains its place in the church calendar (and there is even a stained glass window in St Teilo's Catholic church in Cardiff bearing a depiction of an apple tree in his honour), the need both to conserve native fruit varieties and to ensure a diversified fruit supply for the future have brought a renewed focus on the day.
As Jonathan Thomas from Horticulture Wales put it, "the plan is now to get St Teilo's Day on the calendar and turn it into an annual event for everyone across Wales", as the perfect point in the year to encourage people to plant and graft their own fruit trees.
Grafting involves taking the fruit variety you want and splicing it onto a rootstock that will give you the right tree for your soil and climate; and for it to happen widely the infrastructure needs to be in place.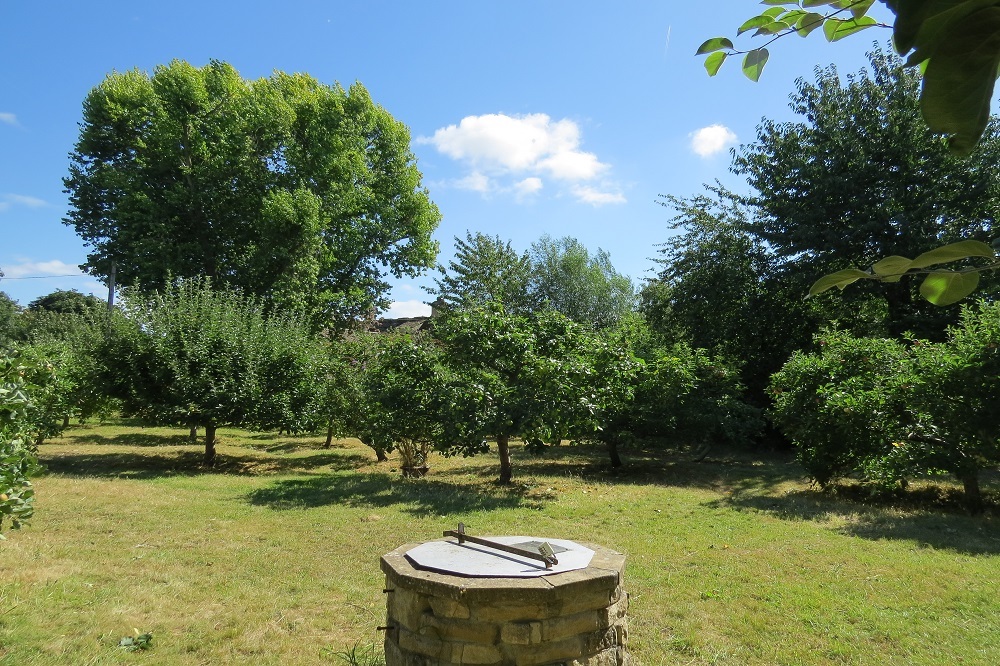 Rich variety
This is precisely what is now happening in Pembrokeshire, as Cwm Arian community benefit society have invested in a network of six 'mother orchards' across the county. These are billed as places that it make it possible for people "to share fruit and nut trees with each other, across Pembrokeshire, like a book swap.
The aim is to give everyone in Pembrokeshire access to a rich variety of fruit and nut trees that are well-suited to our climate", extending beyond apples into crops as diverse as bamboo, blackcurrant and sweet chestnut.
'This model could definitely be replicated in other parts of the country', Neil from Cwm Arian explains, 'and actually, that really is the point; our mild and moist climate here in Pembrokeshire means different varieties flourish here compared to sheltered but colder areas in the east, for example.'
With many of Wales' native fruit varieties – from the Denbigh plum to the Pen Caled apple of St Dogmaels – brought back from the brink of extinction over the last two decades, St Teilo will have plenty to smile about on February 9th.
This is part of a monthly series on Nation.Cymru about the diversity of Welsh food culture by Carwyn Graves, whose book Welsh Food Stories is out now.
You can read the other installments of the series here or by following Carwyn's Food link on this map
---
Support our Nation today
For the price of a cup of coffee a month you can help us create an independent, not-for-profit, national news service for the people of Wales, by the people of Wales.