Culture
Food Tales from Wales: The Land in a Piece of Sheep's Cheese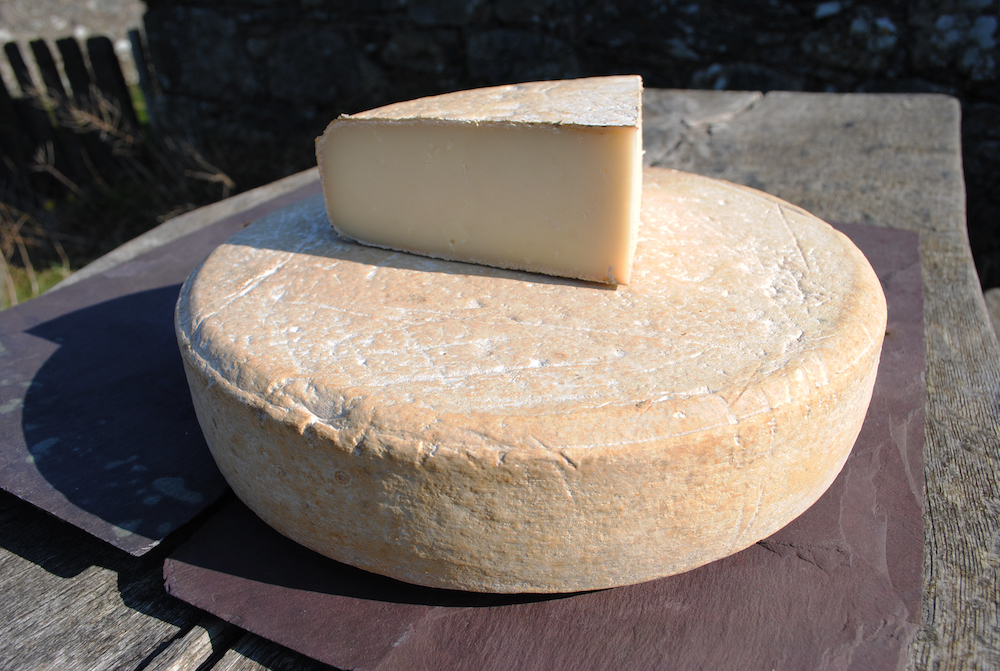 Carwyn Graves
It's well known that sheep have fashioned the Welsh landscape for hundreds of years, but less widely appreciated that their milk has a long history in our diets – and real potential for our future.
A cheesemaker in Gwynedd's Ogwen valley is working with local farmers to bring back ewe's milk cheeses to Wales, and in doing so displaying how local food production can go hand in hand with biodiversity and local jobs.
Lleyn sheep
On a field in the Llŷn peninsula a small flock of local Lleyn sheep grazes fields of native, species-rich grassland.
That might appear to be entirely unremarkable, except that a growing proportion of the seemingly lush grassy fields in lowland Wales are now a green desert, made up of just one type of highly improved rye grass.
And a growing proportion of the livestock kept on those grasslands are higher performing breeds from elsewhere, that produce slightly more meat than native breeds but cannot cope with Welsh winters.
This flock, however, is primarily kept not for its meat but for its milk – and feeds, as sheep should – off grass.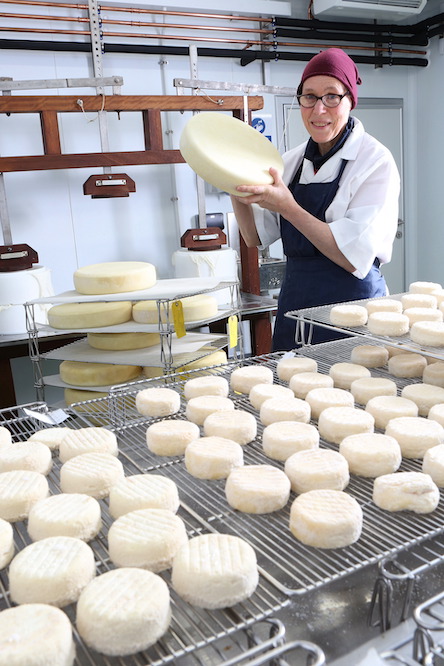 "We get lovely milk from the ewes right through the spring and into summer," explains cheesemaker Carrie Rimes, from Cosyn Cymru, "and one of the reasons we went with this farmer (local lad Alan Parry Jones) is the way he farms gently means you can really taste the diverse native grasses in the cheese."
Milking sheep has a long history in Wales, with the traditional Caerphilly-style cheeses made here bearing the distinctive imprint of sheep's milk in their texture and lemony flavour.
And many of our traditional breeds – of beef cattle just as much as sheep – were developed over the centuries to produce both meat and milk in these low-impact, nature-friendly farming systems.

Nature
Ecological science has in recent years come to appreciate the importance of having different types of animal grazing together for maximum biodiversity, with even rewilding project depending on hardy, native breeds of cattle and pigs for their success.
As Carrie, a former conservationist, explains, "We still have in Wales a lot of what are disparagingly called 'semi-improved' grasslands in the marginal land surrounding the uplands.
These grasslands are generally not sufficiently productive for intensive dairy farmers but offer a real opportunity for those more interested in quality than quantity."
The result of this is smaller volumes of high-quality, nutrient dense milk that can be used to create a cheese that is exactly in line with the type of produce made from these lands since time immemorial until the twentieth century.
These are also higher in both protein and minerals than cow's milk products and are more easily by digestible by the growing numbers of people with milk-related intolerances.
In this instance, from a human health perspective, less really can be more.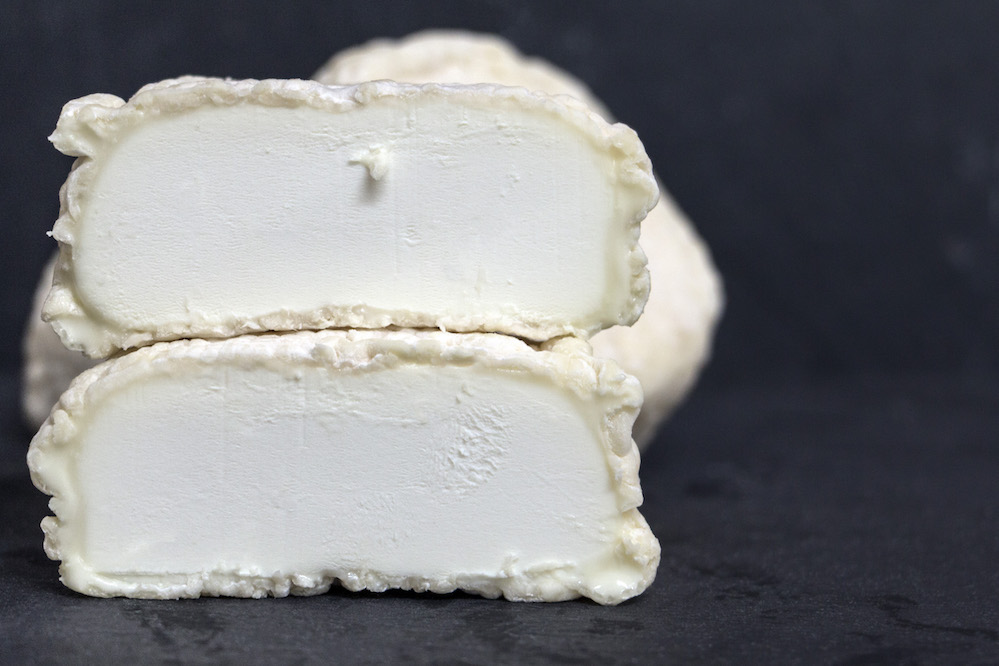 Economics
The result is a couple of cheeses often regarded as among the best in the British Isles, including 'Brefu Bach', sold at the famous Neal's Yard dairy in London.
Here, a small 100g truckle of the cheese sells for £11 at the time of writing, giving those who can afford it in the English capital a delectable taste of native Llŷn pastures.
But Carrie and the team of local people she works with at Cosyn Cymru are not ultimately looking to create a high-end product for a niche market, beneficial though that may be in bringing a little outside income into their rural economy.
They are looking to sell local cheese, made from local sheep's milk from a local breed of sheep, to local people.
"We saw it when we opened our new creamery in Bethesda, which really is a working-class, Welsh-speaking community. We'd anticipated most of our sales would come from tourists, but that hasn't turned out to be the case!"
Part of the reason for that is that they can sell cheese directly from their site at less than half the price it's retailed further afield, bringing it within reach of a much wider audience.
And given the basic economics of milking sheep – only possible for half the year and producing smaller volumes of milk – it's impressive that the sheep's milk yoghurt produced at the site is comparable in price to what is available in the supermarket down the road.
"This is a labour of love", Carrie admits, "and we could raise our prices and focus more on selling in places like London and it would probably help the balance sheet a fair bit.
"But the reason the business started was to recreate a sheep's cheese in North Wales that was a natural reflection of the breeds, the land and the culture of cheesemaking here – in order to feed people in the region, and to show that truly nature-friendly farming can work."
With sheep often castigated as part of the nature-and-climate problem, a truckle of Welsh sheep's cheese, made by a socially ambitious local business working with local farmers and native breeds, points in a more sustainable direction.
This is part of a monthly series on nation.cymru on the diversity of Welsh food culture by Carwyn Graves, whose book Welsh Food Stories has a whole chapter on cawl and is out now.
You can read the other installments of the series here or by following Carwyn's links on this map.
---
Support our Nation today
For the price of a cup of coffee a month you can help us create an independent, not-for-profit, national news service for the people of Wales, by the people of Wales.