Culture
From Llandudno to Salt Lake City – the incredible life of Martha Hughes Cannon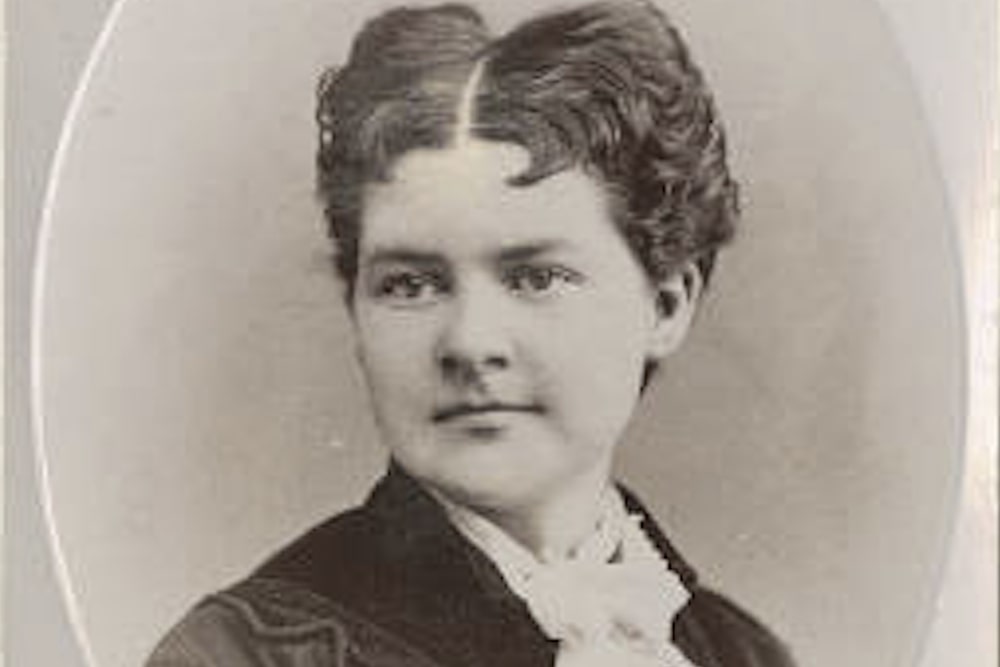 Claire Miles
Well known in the US for being their first female state senator, Dr Martha Hughes Cannon was a remarkable and pioneering woman in many fields, and is one of the many women from history whose name deserves to be better known.
Her achievements have been recognised in her native Salt Lake City, with a statue and a government building named after her.
A statue of Martha is also due to take her place in the National Statutory Hall in Washington DC, alongside statues of the founding fathers, a recognition of her importance in American history – but not many people outside of the US realise that their first ever female state senator was actually from Wales.
Pioneer
Martha – or Mattie as she was more usually known – was born on the 1st July, 1857 in Madoc Street, Llandudno, north Wales.
In 1860, her family made the decision to emigrate to the United States to avoid religious persecution.
There, they joined a Mormon pioneer company, eventually arriving and settling in Salt Lake Valley, Utah in September 1861.
The pioneer life was not an easy one. During their long journey, Martha's younger sister died of typhoid. Then, just a fortnight later, her father died days after they arrived in Salt Lake City.
Martha's mother quickly remarried to a fellow Mormon pioneer, and settled into their frontier life.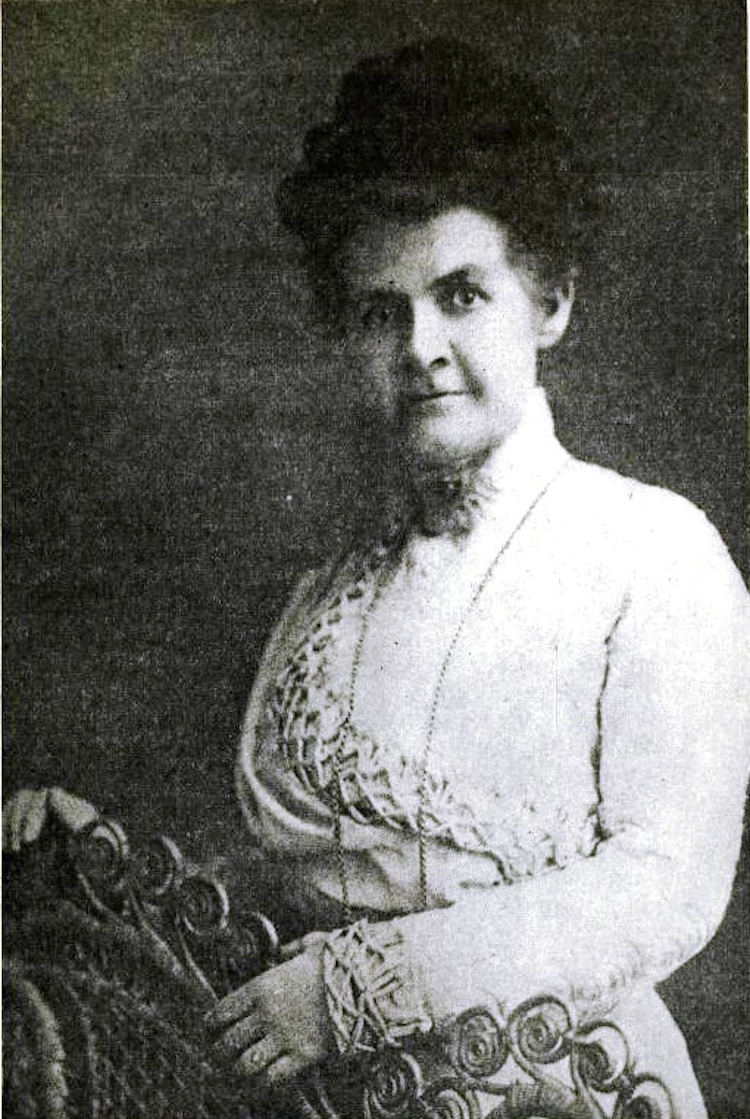 Physician
At only sixteen years old Martha enrolled at the University of Utah and completed a degree in chemistry. She then went on to earn a medical degree from the University of Michigan in 1880.
A degree in pharmaceuticals at the University of Pennsylvania followed only two years later, where she was the only female student in her class. At the same time she was also completing a degree in public speaking, leaving her with an impressive four degrees by the time she was 25.
After graduating, Hughes returned to Salt Lake City and opened a private practice in a wing of her old family home. Shortly after in 1882, she became the resident physician at Deseret Hospital, a Mormon hospital that trained women nurses and midwives.
It was while working at Deseret Hospital that Martha met and fell in love with Angus Cannon. He was superintendent of the hospital and a leader in the Mormon community. In 1884 Martha became his fourth wife.
In 1882, the U.S. Congress passed the Edmunds Act. The Act outlawed polygamy and made it a crime punishable by five years in prison. Unfortunately, Angus was convicted and incarcerated.
When Martha found out she was pregnant, she went into hiding to avoid testifying against her husband. In 1886 she fled to England along with their baby daughter, returning in December 1887.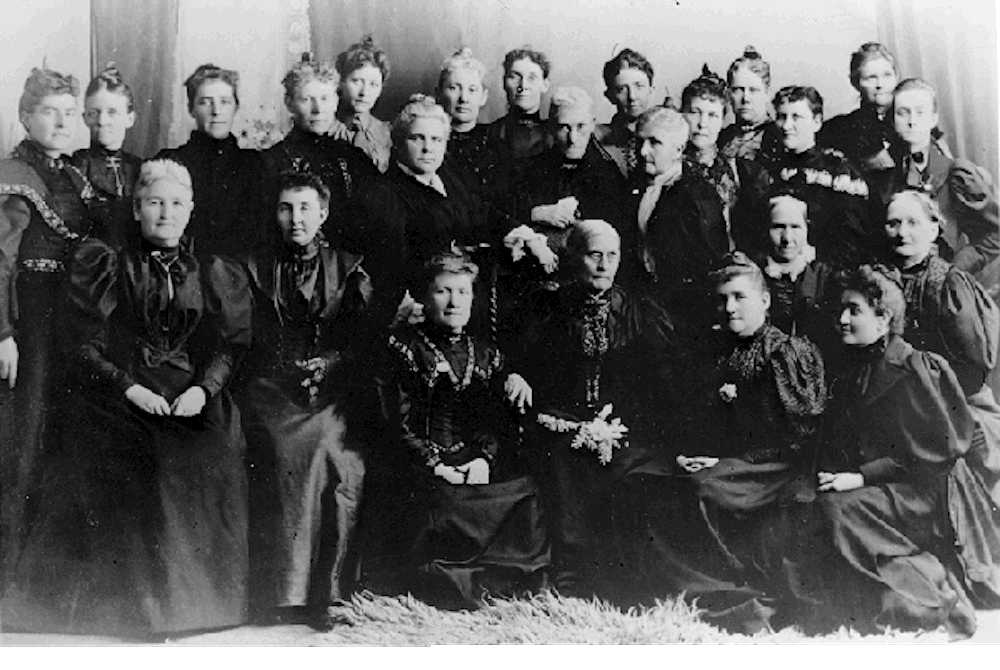 Politician
While Martha was in Britain, The Edmunds-Tucker Act was passed which repealed women's voting rights in Utah. This was a federal act designed to severely restrict the practices of The Church of Jesus Christ of Latter-day Saints, its members and their wives.
Women had been entitled to the vote in Utah since 1870, and were the first female citizens of the US to legally cast ballots in the United States (Wyoming had granted their female citizens the right to vote in 1869, but hadn't held any elections), so this act was a major regression for the rights of the women of Utah.
On her return to the US in December 1887 Martha became a leader in the women's suffrage movement, and spoke at national conferences and events across the country, alongside prominent suffragists such as Susan B. Anthony.
Eight years later in 1895, a suffrage clause in the new state constitution restored the right to vote to Utah women, and Martha was the first woman in Salt Lake City to register to vote.
The following year Martha made the decision to run for a seat in Utah's first elected state senate.
There were five state senate positions up for grabs, and a lot of competition for these seats – including from her own husband.
Martha ran as a Democrat, while her husband Angus ran on a Republican ticket. The Democrats came out on top, with Martha defeating her own husband, becoming the first female state senator in the US on November 3rd 1896. She went on to serve two terms in office.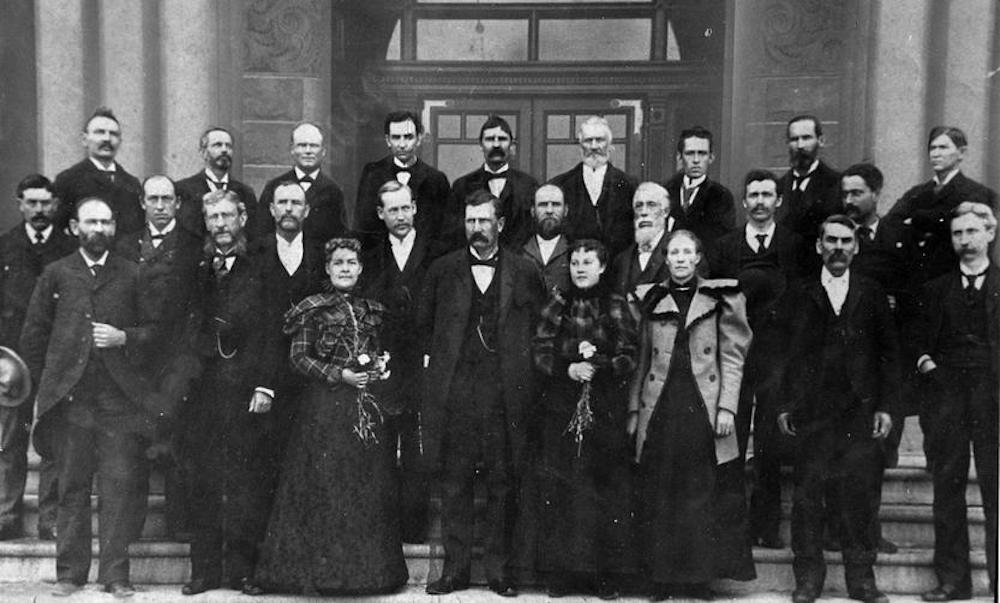 Public Health Campaigner
While in office, Martha primarily focused on legislation to improve Utah's public health. She created laws to restrict the spread of epidemics and create safer work environments for women and girls.
She also helped found Utah's first school for the deaf and blind, and sat on the Board for Health.
Martha gave birth to her third child towards the end of her second term in office.
This influenced her decision to retire from active politics to avoid drawing attention to her husband's continuing polygamy. However, it did not work and Angus (who by now had six plural wives) was arrested again.
Martha and her work were held in great esteem. At the end of her term, the local newspaper wrote, 'In political conventions, her wit, rapid thinking, and knowledge made her capable of holding her own and of representing her sex most favourably'.
In 1904 she moved to California for health reasons, but still continued her work in public health, even becoming Vice President of the National Congress of Tuberculosis.
She passed away in Los Angeles on July 10th 1932, and was buried next to her husband, who had died 17 years previously, in Salt Lake City.
Martha was literally a pioneer that witnessed the settlement of what is now Salt Lake City and the modern state of Utah – but she was also a trailblazer in many other ways, and deserves to be more widely known and remembered as the leading suffragist, politician and public health campaigner that she was.
Martha is an important figure in American women's history – but she deserves to be remembered here in Wales too.

---
Support our Nation today
For the price of a cup of coffee a month you can help us create an independent, not-for-profit, national news service for the people of Wales, by the people of Wales.