Culture
'He's not the messiah, he's a very naughty boy!': The resurrection of the Life of Brian in Aberystwyth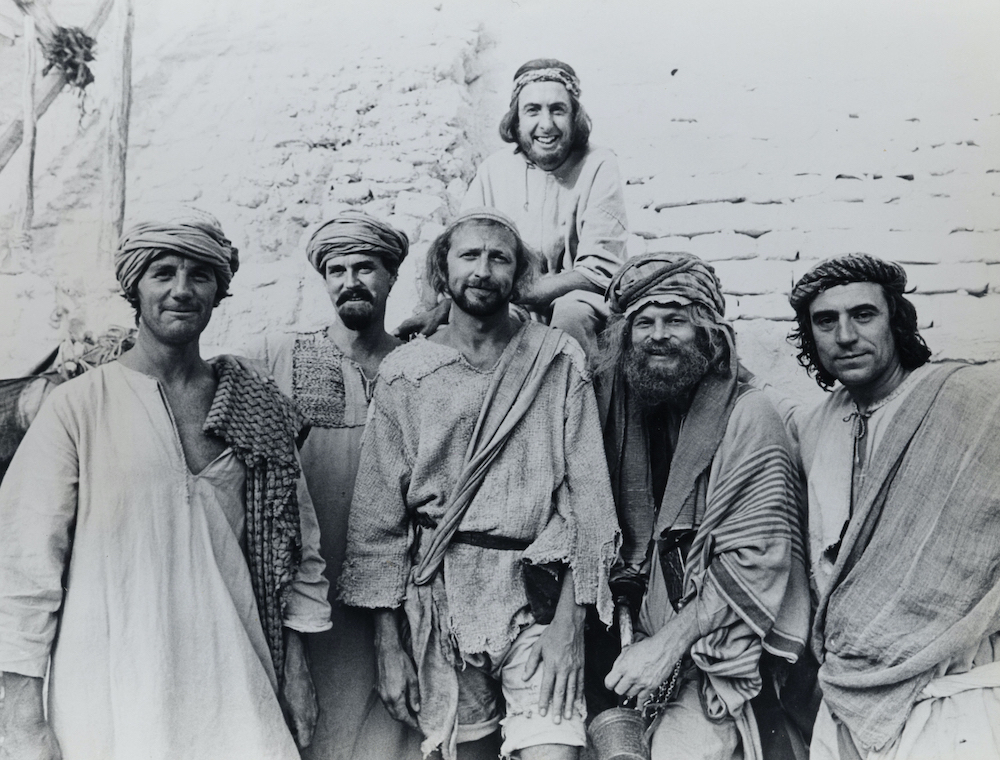 Christopher Evans
Monty Python's classic film Life of Brian is known as one of the greatest comedies of all time.
The film was released in 1979 to critical acclaim. However, it also famously caused outrage amongst various religious groups who believed it was blasphemous and sacrilegious.
American religious groups in particular – not known for being particularly liberal – were enraged, protesting outside cinemas across the country. The film was subsequently banned in numerous states.
However, it is a little-known fact that it was also banned in the seaside town of Aberystwyth.

Plot
The film initially planned to lampoon the life of Jesus Christ, only for the Monty Python team to realise it wouldn't have made for a particularly funny story.
Speaking in 1979, Michael Palin said: "It was quite obvious that there was very little to ridicule in Jesus's life, and therefore we were onto a loser.
"Jesus was a very straight, direct man, making good sense, so we decided it would be a very shallow film if it was just about him."
The Pythons decided that the film should follow Brian Cohen, a man with no ties to Jesus, apart from the fact he just happened to have been born on the same day and lived in Roman-occupied Judea at the same time.
In the film, Brian inadvertently gets caught up in events parallel to the Biblical story, accidentally gaining a devout following of people who think he's a messiah.
Life of Brian satirises historical events, religion, and politics in a way that only Monty Python could.
George Harrison
With major studios afraid of antagonising religious groups, the film was only made possible after it was bankrolled by legendary Beatle George Harrison (who had perhaps forgotten the furore following John Lennon's innocuous comments about Jesus).
Python star Eric Idle was a friend of Harrison's and had told the ex-Beatle that the film was going to be shelved due to a lack of funding. Harrison spoke to his US business manager Denis O'Brien who urged him to fund the film himself.
However, even a superstar like George Harrison didn't just have millions lying around and he had to re-mortgage his Henley-on-Thames mansion, as well as O'Brien's London offices.
The Python gang couldn't believe his generosity, with John Cleese recalling that when Eric Idle asked Harrison why he was willing to sacrifice so much, he simply replied "I want to see the movie." (He also later referred to it as "the most expensive cinema ticket I've ever bought.")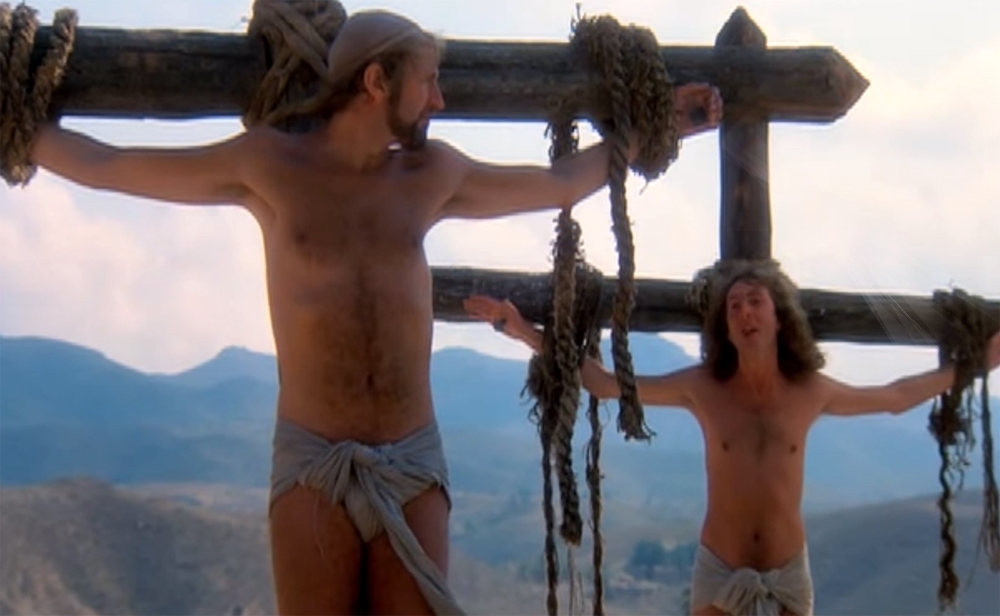 Banned
Life of Brian was unsurprisingly banned in Ireland, but perhaps more bafflingly so in Norway. Wryly, an advert for the film in Sweden read 'so funny it was banned in Norway.'
Even on our sometimes more liberal shores there were signs of discontent, with the film being banned in a university town, of all places.
Like many towns in Wales in the 1960s and 70s, the church was a dominant force in Aberystwyth. Anything poking fun at or mocking religion was severely frowned upon.
Not known for their sense of humour, 11 town councils, including Aberystwyth, outlawed the film on its release in 1979, and it was not shown officially in the town until a certain 'Judith Iscariot' turned up in 2008 (although it is since thought there was one unofficial screening in 1981).
The outrage Life of Brian caused certainly didn't affect its success, and it became the UK's fourth highest grossing film in 1979 and grossed over $20 million worldwide. George Harrison must've been thanking his sweet Lord.
Aberystwyth
In a bizarre twist of events, in 2008, Sue Jones-Davies, who shot to fame playing Brian's brilliantly named girlfriend Judith Iscariot (of the People's Front of Judea!), became the Mayor of Aberystwyth.
Born in Wales on 1 January 1949, Jones-Davies lived in Pembrokeshire and graduated from Bristol University in 1971. She embarked on a career as an actor and singer and finally got her big break after being cast in Life of Brian, something which almost didn't happen.
She said: "I didn't audition for the film. I was sent by my agent. The Pythons were looking for somebody who had lots of curly black hair and looked vaguely Middle Eastern. My agent was John Cleese's agent and he said, 'turn up here', because I think somebody like Diana Rigg had dropped out."
Speaking on the BBC documentary 'Monty Python in Aberystwyth: A Mayor and Two Pythons', Jones-Davies is humble and says she was lucky to get the part.
"I was just a jobbing actress, and because I had the same agent as Cleese I was put forward. It's chance, life is just chance."
She added: "If I had been with another agent, I wouldn't have heard about it. But I did, and I went on the bus, and I remember reading the script as I went, and I was in fits of laughter.
"In those days there were conductors, and he came over and said, 'what are you doing?' I said I'm on my way to this audition and it's so funny and he said, 'good luck girl.' I got off, went for the audition, and eventually found out I got the part.'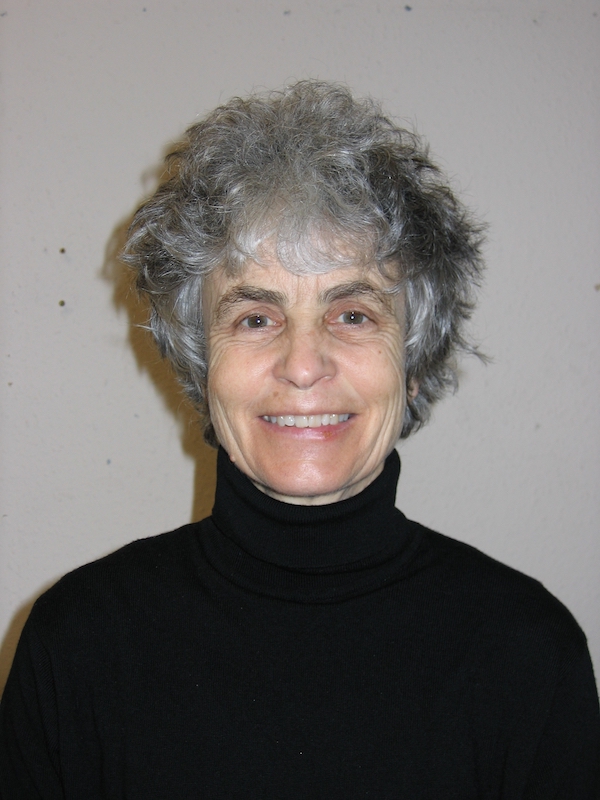 Controversy
Jones-Davies says it never really entered her head that the film may have caused controversy.
"I didn't think it was going to be that controversial. Because you don't see the whole picture. You know, you do a scene and you're not seeing the overall finished product. The bits you were doing we just thought were fun. I suppose I was a bit naive to think it wasn't going to be controversial."
Jones-Davies, who has a prominent part throughout the film, also appears in arguably two of the most iconic scenes – the famous "He's not the messiah, he's a very naughty boy!" scene, and the brilliant 'The People's front of Judea' union meeting.
Upon taking office, Jones-Davies was shocked to learn that Life of Brian had been banned (though it was later found out not 'officially') for nearly 30 years in the town, not just for being blasphemous, but also for scenes of nudity, for which she was famously a part of.
Speaking to Sky News in 2009, Jones-Davies said that everywhere she went locals would tell her about the film being prohibited in the town.
"So many years have gone by. But it really seemed to spark the imagination and people used to stop me in the street and say, 'Oh go on Sue, get the ban lifted.'"
Replying to a question about the ban being officially lifted, the mischievous Jones-Davies grins and responds: "We could all be locked up somewhere, it'd be great fun!"
In response to the ban, Jones-Davies sponsored a special charity screening at the Aberystwyth Arts Centre on 28 March 2009. In attendance at the sold-out event were two of the film's writers and stars, Welshman Terry Jones and the legendary Michael Palin.
The event was also the subject of the aforementioned BBC One documentary 'Monty Python in Aberystwyth: A Mayor and Two Pythons.'
Unbelievably, there were still detractors in Aberystwyth who still wanted to keep the ban. More believably, it was the Reverend Canon Stuart Bell.
Speaking to the BBC in 2008, Mr Bell, the vicar of the town's St Michael's Church, said: "There's been no change in attitude or response to the film amongst the Christians who have spoken to me in Aberystwyth.
"The film at its root is poking fun at Christ and we don't want that to happen. I don't think that the film should be shown. Why should the ban be removed?"
The Vicar accepted he had only seen a "seen a small clip" but added: "If someone was going to make fun of my wife in a film then I would oppose that. Making fun of Jesus Christ in a film, whom I love more than my wife, is going to offend me."
One wonders if Mr Bell's wife turned the other cheek following those comments.
However, the Mayor was bullish, and the outdated protests of a minority fell on deaf ears. At the time Jones-Davies said: "There were people who wrote in to the local paper and said it should not be shown, but unfortunately one of those people had not even seen the film.
"And some others wrote to the town clerk saying, 'this is appalling, we will never visit Aberystwyth again'. But that is countered by all the other people saying, 'oh we'll come!' So, I think our side is winning."
Jones-Davies was also adamant that the film's theme is actually one that should be followed and lauded.
"I thought, yes, this says all the things I would've said about religion or people's beliefs that to me are a bit misguided.
"Again, there's the spirit of what religion is about, or belief is about, and then there are these awful things that are put on top of it that seem to have nothing to do with love and compassion and treating each other well. So, I thought, yes, right on. I kind of went with all of it."
Michael Palin
Speaking at the event in Aberystwyth, intrepid Python Michael Palin was pleased with the serendipity of the occasion.
"There was this wonderful, extraordinary sequence of affairs that saw Sue, who was in the film, suddenly end up as Mayor of Aberystwyth and hopefully would let the film be released."
Palin smiles and adds: "And we hope that Mayors all over the country who still resist Life of Brian will take Sue's example and go forward and unban it!"
Of the ban's end Jones-Davies said, "It seemed a fitting way to end my reign as mayor" (She left the role two months later in May 2009), whilst her co-star, the late Terry Jones joked: "It's going to be dangerous on the streets tonight."
Aberystwyth University research project
The story of Life of Brian in Aberystwyth didn't end there. In 2017, Dr Kate Egan, Senior Lecturer in Film Studies at the Department of Theatre Film and Television Studies at Aberystwyth University launched a new research project.
Speaking about the project, titled 'The Monty Python Research Project', Dr Egan said: "Clearly, and after nearly 50 years, Monty Python's popularity has continued to grow.
"What is it that different people most remember and value about their encounters with Python – whether on television, at the cinema, on stage, or in front of the record player?
"Whether people love them, like them, are entertained or irritated by them; whether their views on Python have changed or stayed the same; whether they first discovered them in 1969 or only recently, I'm interested in people's thoughts, experiences and memories."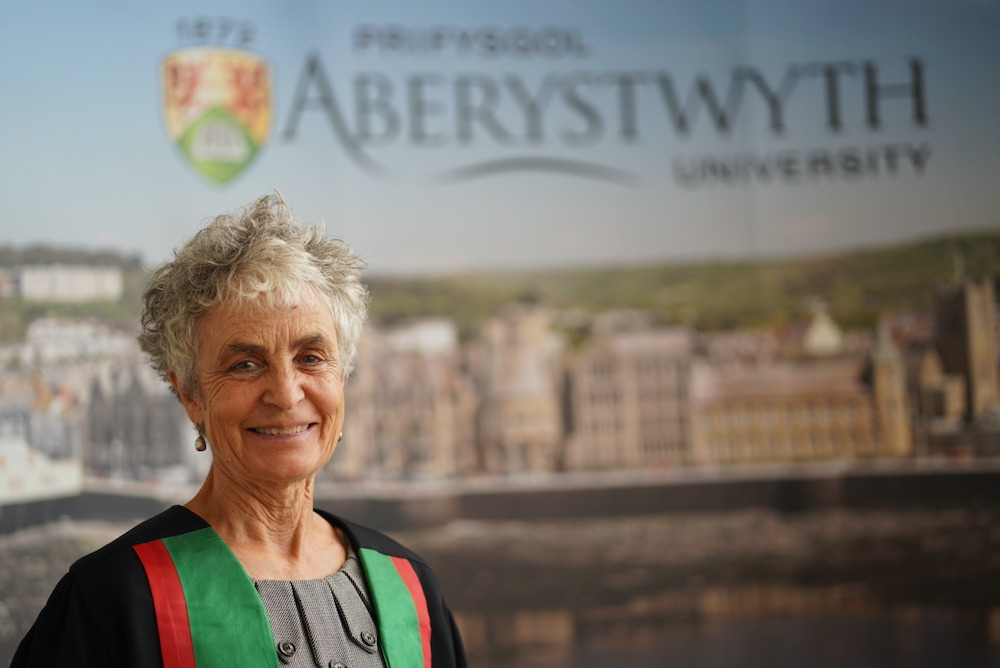 Honorary Doctorate
Furthermore, in 2018, the heroic and charismatic Sue Jones-Davies was awarded an Honorary Bachelor of Arts Degree from Aberystwyth University.
At the presentation ceremony on 18 July 2018, Dr Anwen Jones, Head of the Department of Theatre, Film and Television Studies at Aberystwyth University praised Jones-Davies' "dedication to ecological, human rights and feminist causes" and said that "Sue always occupied a challenging and tantalisingly provocative artistic space; she was, and is, exciting in artistic terms."
Resurrection
The tale of the prohibition and resurrection of Life of Brian in Aberystwyth is a coincidental and fascinating story. Thanks to the town's own Messiah, the amazing Sue Jones-Davies, one of the all-time greatest comedies can be enjoyed without judgement – or the threat of arrest!
There is no better way to end than with a quote from the great Welsh actor herself.
"Really what the film is about is taking responsibilities for your own actions. And that is what most people duck. They'd rather 'you tell me what to do', because it means that you have to be grown up.
"And I think being grown up for most people is hard. They'd rather their Mum, or their Dad, or their religion, or their society, tell them what to do. And the message to me is that we all have to take responsibility."
---
Support our Nation today
For the price of a cup of coffee a month you can help us create an independent, not-for-profit, national news service for the people of Wales, by the people of Wales.