Culture
How the Welsh language inspired '90s comedy classic The Fast Show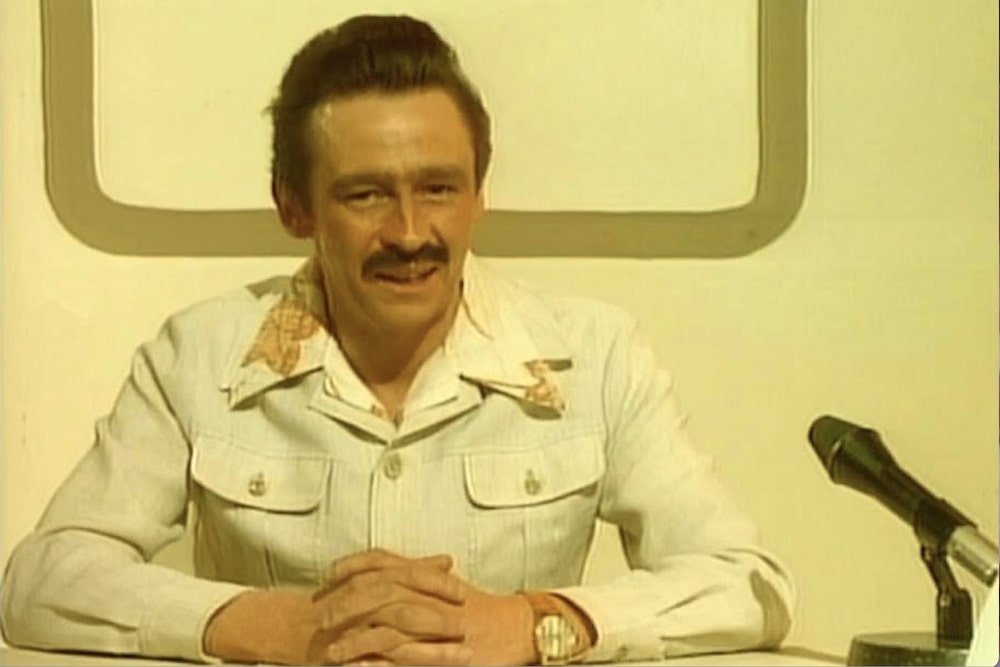 David Owens
In the week that Pulp rolled back the years with a stunning show in Cardiff and Blur headlined two triumphant nights at Wembley Stadium, you may have been forgiven for thinking you'd been transported back to the '90s.
The era that gave us Britpop and its attendant cultural uprising also served up one of the greatest comedy sketch shows of all time.
Created by Paul Whitehouse and Charlie Higson, The Fast Show ran for four series from 1994 – 1997.
It made stars of its creators and a supporting cast of stellar talents which included Arabella Weir, John Thomson, Caroline Aherne, Simon Day and Mark Williams.
The Fast Show was choc full of so many memorable characters and BRILLIANT! catchphrases that it's easy to forget the sheer quantity of wonderfully observed creations and quality of razor sharp sketches this decade-defining comedy series unleashed on an unsuspecting public.
From Rowley Birkin QC's 'I was very very drunk' and Ron Manager's 'Jumpers for Goalposts' to Ken and Kenneth's 'Suits you sir' and The Jazz Club's 'Nice', the show was a prolific production line of genius comic invention.
And in such superlative characters as Ted and Ralph, Swiss Toni, "Unlucky" Alf, Arthur Atkinson, Bob Fleming, Competitive Dad, Colin Hunt, The 13th Duke of Wybourne and let's not forget – the Welsh doctor, they created a world of escapist joy.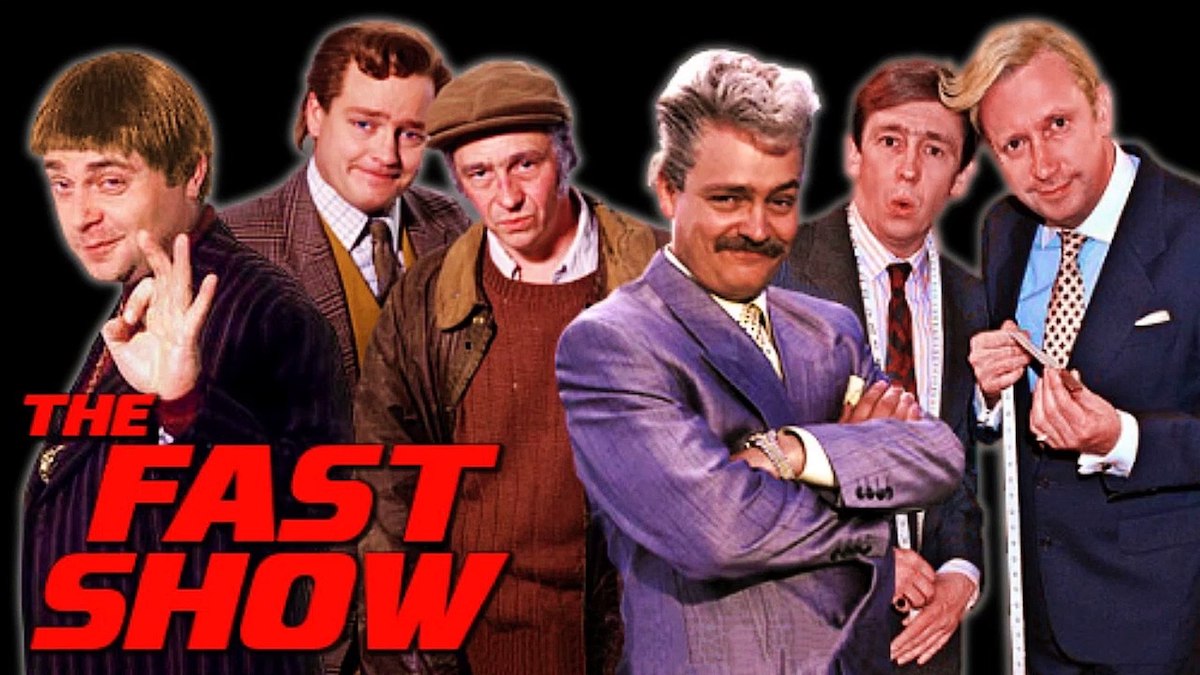 The Welsh Dr#TheFastShow pic.twitter.com/KALOyUn0sd

— TheFastShow (@TheFastShow1) May 24, 2020
Amongst the many highlights there was one recurring sketch that many people would possibly be unaware was heavily inspired by the Welsh language. In fact, if it wasn't for one of its creators being born in Wales there may not have been a Fast Show at all.
Chanel 9 was a fictional TV station – a parody of how most Brits perceived foreign TV in the '90s, usually while they were on holiday in the Mediterranean or watching foreign satellite channels.
Its presenters, news anchors Kolothos Apollomia and Poutremos Poutra Poutros spoke in a concocted language with a smattering of English words, most noticeably a repeated gag featuring accidental star, Tottenham Hotspur and England footballer Chris Waddle. The news was inevitably followed by the weather forecast with meteorologist Poula Fisch invariably reporting a temperature for all locations of 45 °C (113 °F) while exclaiming "Scorchio!"
In a video originally posted on the Fast Show fan Twitter account, Paul Whitehouse and Charlie Higson outlined how much of Channel 9 was informed by the Welsh language.
For comedy star Whitehouse, Wales is in his family and in his blood.
He was born in Stanleytown in the Rhondda on May 17, 1958. His father, Harry, worked for the National Coal Board and performing was in the family courtesy of his mother, Anita (née Jones), who was a singer with the Welsh National Opera. She sang with WNO in La Traviata and Aida and understudied Kiri Te Kanawa at Covent Garden in The Magic Flute.
However, for the youngster his stay in Wales was short-lived. The family moved to Enfield, Middlesex, when Whitehouse was four years old.
"We left Wales for north London when I was just four, but I have treasured memories of the place and, to this day, a big chunk of me still feels very Welsh," the 65-year-old funnyman revealed.
The funnyman believes it was being uprooted from the Valleys that led to him discovering his talent for mimicry.
"At my new English school I didn't say a word for weeks, I called it my 'silent month'," he recalled.
"I think it was because everyone was speaking so differently from how it had been in Wales.
"Then, all of a sudden, I came home one day and said, 'Muumm, I wanna go to Southend', except I pronounced it 'Sarfend'.
"For her that was the end because I had lost my lovely Welsh lilt.
He added: "I still got a bit schizo when I went back to Wales to see my auntie Norma or someone though, because by the time I'd reached the tolls on the Severn Bridge I'd be sounding all Welsh again, 'like that, you see'.
"Then, on the return trip, I'd go back to talking like Alf Garnett," he laughed.
Much like those aforementioned Britpop giants Pulp and Blur, who have returned to bestride the stage once more, The Fast Show is once again being beamed into our living rooms – Friday evenings on BBC Two, while all four series are also available to watch on BBC iPlayer.
Which, lets face it, is BRILLIANT!

---
Support our Nation today
For the price of a cup of coffee a month you can help us create an independent, not-for-profit, national news service for the people of Wales, by the people of Wales.