Culture
I Can Hear the Cuckoo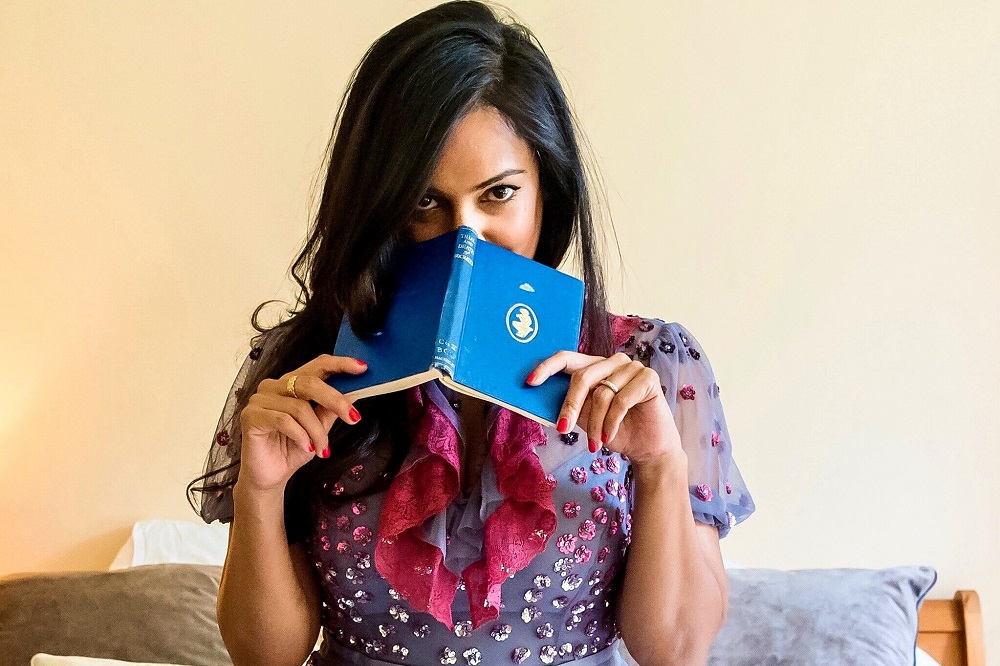 Award-winning journalist Kiran Sidhu talks to Jon Gower about contentment, community and cuckoos.
When Kiran Sidhu moved to Wales she did not imagine she would find one of those stories that had to become a book. She was leaving her natural habitat in the city, being a cosmopolitan habitué of coffee shops, now decamping to the green and undulating hills of the Teifi valley. She was also trying to deal with the grief of losing her mother, which cast a shadow over the hills. It all resulted in her writing I Can Hear the Cuckoo: Life in the wilds of Wales.
'I wrote an article for the Guardian about my farmer friend Wilf. I would meet him when I was doing some of my long walks in the area. Conversations lasting five or ten minutes would send me off on these philosophical spirals. Here was a man who was perfectly content, even though his work was very challenging and his view of the world might be seen by some to be myopic. I found him intriguing and he was such a contrast to me.'

Travel
Kiran studied philosophy and had always wanted to travel, believing it to be the best education. 'But here was a man who said he was content – far more content than I am  – in his small life, one of little travel. And as my mother had died I was open to life in a very new way. I studied anyone I met, wanting to learn about their way of life. Wilf challenged me. His existence challenged me.'
Kiran's initial article has a very arresting opening, as Wilf Davies succinctly sums up his life:
I have lived in the Teifi valley, in west Wales, all my life: 72 years. I'm a farmer and look after 71 sheep. My boyhood was spent helping my family on the farm. I have never wanted to run away from it, even as a young lad. This valley is cut in the shape of my heart. I once visited a farm in England, about 30 years ago; that was the only time I left Wales.
Wilf goes on to explain how the routine of his days near the village of Cellan extends to the meals he eats, enjoying 'the same supper for 10 years, even on Christmas Day: two pieces of fish, one big onion, an egg, baked beans and a few biscuits at the end.'
Kiran found that there were other neighbours, too, who could offer her life lessons. 'They were very open to life, to the simplicity of it. Sometimes participating in life means simply to stand still in it.'
It brings to mind the opening lines of Welsh super-tramp poet W.H. Davies' 'Leisure:'
What is this life if, full of care,
We have no time to stand and stare?–
No time to stand beneath the boughs,
And stare as long as sheep and cows…
Reflective mood
Kiran explains how the resulting newspaper article went viral and soon she was soon fielding inquiries from film-makers. 'I had three directors contact me. It was post-Covid, post-pandemic and everyone was in a very reflective mood already, thinking about the meaning of life and asking lots of questions. So people were perhaps ready for an article about a countryman and his apparently simple life.
'I decided to work with the film director Christian Cargill, whose vision of the film chimed with mine. Before the film came out I wrote a second article about my friendship with Wilf and that also went viral and so lots of agents and publishers got in touch asking me to write a book. Meanwhile the film, Heart Valley won the award for the Best Short Documentary Film, Heart Valley in the Tribeca Film Festival in New York in 2022.
Tender memoir
The eventual book, I Can Hear the Cuckoo: Life in the wilds of Wales has been described as a 'tender, philosophical memoir about the beauty of a microscopic life, the value of solitariness, and respecting the rhythm and timing of the earth.'
Life lived to the gentle pulse and rhythms of the Teifi Valley is proving to be both involving and sustaining for Kiran, an experience like opening a new book. 'I'm very engaged with it. It still fills me with wonder. I have so much to learn. I'm very intrigued by the farming life – watching a pig being slaughtered or a lamb being born – and by very different ways of living.'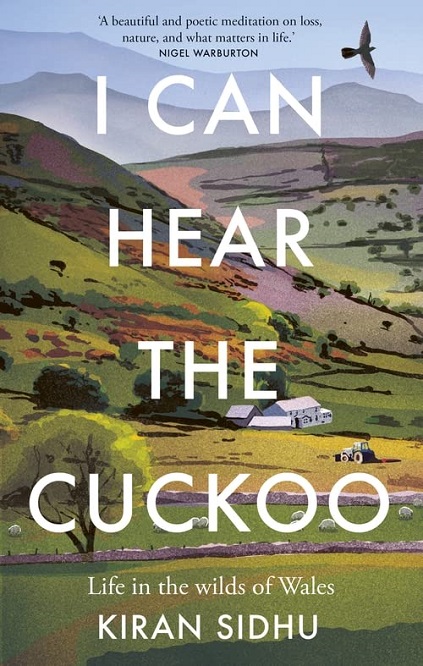 Diverse countryside
It was a culture shock, nevertheless. Some of her London friends didn't think Kiran would enjoy life in the countryside, imagining its monotony. But the writer has found it to be a place of great diversity, not to mention the rhythms of the seasons and the bright patternings of nature. As she wrote: 'I wasn't perturbed by the lack of diversity in the countryside. My lostness willed me to befriend it. My lack of identity, along with the human scaffolding I'd created around me, opened me up to life in a new way. I became an apprentice to the life skills of every person that I met. This led me to a discovery: there is diversity in the countryside, a diversity that, strangely, was lacking in my London life.'
Meanwhile, tonight, her friend Wilf Davies will eat his usual supper, in his usual way. And he will be content with this.
I Can Hear the Cuckoo: Life in the wilds of Wales by Kiran Sidhu is published by Gaia. It is available from all good bookshops.
---
Support our Nation today
For the price of a cup of coffee a month you can help us create an independent, not-for-profit, national news service for the people of Wales, by the people of Wales.