Culture
Interview: Bryony Rheam talks about her new collection of short stories 'Whatever Happened to Rick Astley?'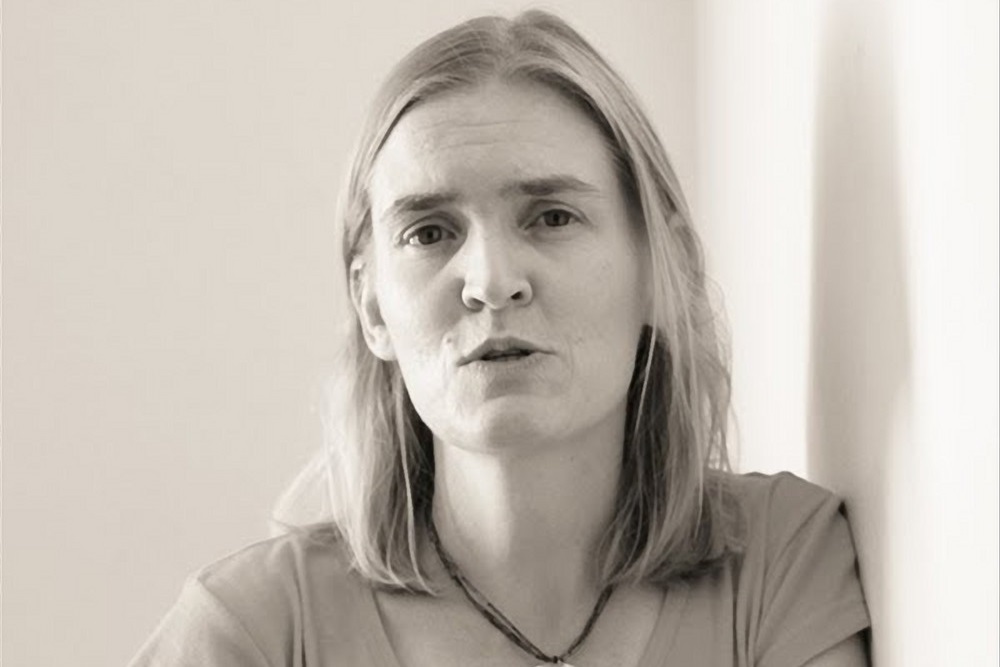 Jane Morris is an editor and publisher originally from Ebbw Vale. She moved to Zimbabwe in the 1980s when her husband Brian Jones took a job in the Maths department at Bulawayo University. They set up Ama Books in the 1990s to publish emerging writers. One of their successes was Bryony Rheam whose novel This September Sun won the best novel award for Zimbabwe and went to No 1 on Amazon kindle.
On moving back to Wales in 2019 Ama Books have continued to be involved in the Zimbabwean literary scene. They are now based in Ceredigion. Here, Jane Morris talks to Bryony Rheam about her short story collection Whatever Happened to Rick Astley? which has just been published in association with Parthian Books of Cardigan.
Bryony, your latest publication, the short story collection Whatever Happened to Rick Astley? has an intriguing title. How did that title come about?
It all began with a Facebook post of mine. It was a Friday night and I was trying desperately to stay up until 9pm so that I could go and fetch my daughter from a party. I was remembering when I was a teenager and how we had to be out doing something on a Friday night and how early 9pm would have been then! It made me think of how quickly time flies, and how you become your mother. I was thinking of different songs that characterised my teenage years, which got me onto Rick Astley and then I wondered where he was and what he was doing. It was really comforting to find out that he had given up his singing career to bring up his daughter, and now she is an adult, he is making a comeback. There seemed to be a message in that for me. Life isn't over just because you have reached a certain age, and each stage in your life brings different things.
You have said that you 'don't want to crush a story with politics'. How do you capture the effect that the economic and political situation has had on the lives of Zimbabweans?
It probably isn't possible to write about Zimbabwe without bringing in the way in which we live and the way we have been treated by our government in the last twenty or so years. I think there is a difference though between showing how politics has shaped our lives and writing a 'political' story. For me, it's in the background, but the main things in our lives are relationships and friendships and hopes and dreams. We don't wake up in the morning and think of the government, but our lives are definitely influenced by the decisions that they make.

In what way do you consider that being a writer living in Zimbabwe has influenced your writing?
From a very early age, I have been able to connect with people's emotions. It's not always a good thing, believe me, because it can weigh me down. I pick up a lot of pain in people I meet. I know you could say that about people anywhere in the world, but there is this particular feeling that haunts Zimbabweans. We live in a fantastically beautiful country, but our lives are dominated by a haunting sense of loss. It is difficult to describe exactly because it is not as if Zimbabwe is in a war zone but there is definitely a feeling of something working against us. Writing about these things helps deal with the pain, especially if you can see a funny side to the story.
Do you identify with any of the characters in the stories?
There is a bit of me in every single story, but I think I identify most with the main character in 'Whatever Happened to Rick Astley?' – after all, it is a story based on my Facebook post! I draw a lot from real life, but I also change the details.
The academic, Professor Thabisani Ndlovu, who interviewed you for the launch of this collection in the UK, noted the level of interiority in a number of your characters as they delve deep to understand their situation and to move on. Could you comment upon this and give examples from the collection.
I have always loved authors such as Virginia Woolf and enjoy showing the inner thoughts of my characters. Often the shift in a story is merely in the thinking of one of the characters. I love taking a particular moment and showing everything that is happening at that particular point. Motivation is another aspect that I find interesting to explore: what takes us to a specific moment? What makes us do a specific thing. Most importantly, perhaps, what do we think, but don't say? We spend our lives balancing our inner and outer worlds, often unconscious of our motivation for doing so. This is shown more in the stories with female characters: 'Music From a Farther Room', 'The Fountain of Lethe' and 'These Things I Have Loved', for example.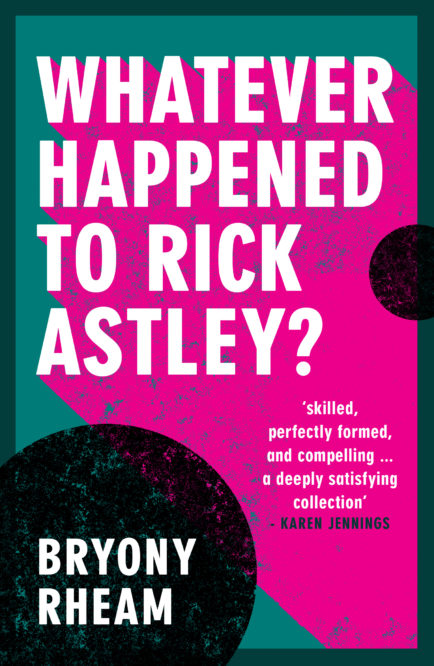 Wales Arts Review has chosen Whatever Happened to Rick Astley? as one of its summer reads. Why do you think readers in Wales would be interested in reading your collection?
Although the majority of the stories are set in Zimbabwe, I don't think you need to have been there to understand or engage with them. We all suffer loss, we all feel joy and we all experience fear. It is characters we identify with, not necessarily situations. I hope that readers anywhere would find the stories of interest – and perhaps learn about a place they know little of. Stories can teach us things that TV documentaries and factual articles can't.
Incidentally, I have a strong Welsh connection through my mother who was from Swansea. Some of the experiences of the narrator in 'Dignum et Justum Est' were generated by things she told me: the way the English often put down the Welsh and the use of terms such as 'boyo'. There is also a Welsh link in 'The Piano Tuner' where the main character, Leonard Mwale, has taken over the piano tuning business from a man called Thomas Jenkins. Another character in 'Last Drink at the Bar' has moved to Cardiff from Bulawayo and, whilst he is glad that his British roots have enabled him to escape Zimbabwe's woes and move, he is also incredibly homesick.
Zimbabwe has a strong tradition of short story writing and it could be argued that a short story reflects the spirit of a particular time. The stories in the collection were written over a period of twenty years, starting with the first, 'The Queue', and ending with the story that gives the book its title, 'Whatever Happened to Rick Astley?'. Do you think that your stories trace a time line in the lives of Zimbabweans?
Yes, I think so. 'The Queue' was written at the beginning of Zimbabwe's economic woes and it reflects that awful feeling of desperation that many people, especially those on pensions, were facing. Hyperinflation, petrol queues and food shortages characterised those years. It was quite a terrifying time with many people losing their life savings and ending up on the poverty line.
Many, many people have left Zimbabwe over the last twenty or so years and, for the people left behind, it has been a very sad time and there are many lonely people with no family left here. Sometimes there is a resentment towards those people who have left; sometimes those who have left have struggled to fit into the countries they have moved to.
That feeling of homelessness is in stories such as 'Moving On' and 'The Rhythm of Life'. I would really like Zimbabweans to imagine a new future. Often when we talk of moving forward, what we really mean is that we would like to go back to the past (even though there was no perfect time in the past!). Whatever Happened to Rick Astley? is about accepting the past is gone and that there is still a future to look forward to.
Bryony Rheam's collection of short stories Whatever Happened to Rick Astley? is published by Parthian. It is available from all good bookshops.
---
Support our Nation today
For the price of a cup of coffee a month you can help us create an independent, not-for-profit, national news service for the people of Wales, by the people of Wales.