Culture
Interview: crime writer Bev Jones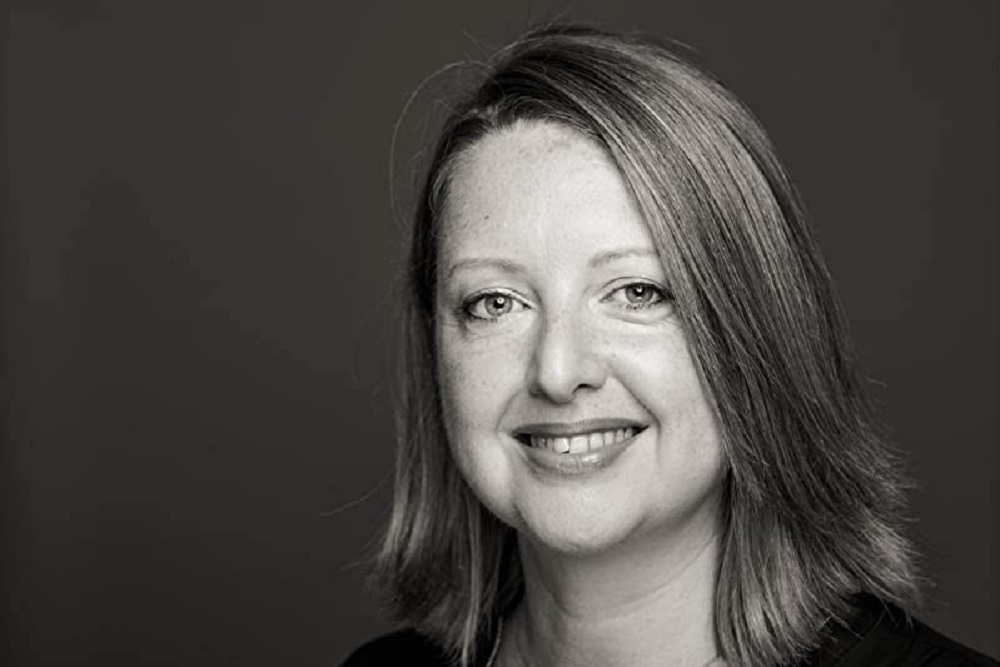 Rhodri Davies
"It's only taken me twelve years to become an overnight sensation…"
So says Beverley Jones, with a broad grin, as she reflects on a story that takes in her post-industrial 80s Rhondda upbringing, a long spell as a press officer for South Wales Police, a passion for writing that's seen her publish seven crime thrillers and finally seen her long held dreams come true, just as she was about to give up and call it quits.
She wrote Wilderness – as BE Jones – in 2018 and it changed everything, although not immediately: "People seemed to enjoy but it wasn't setting the best seller lists alight. It was my sixth novel and by then I was becoming a bit disillusioned. After all, I had to earn a living like everyone else, and novel writing is often a big commitment for very little reward. So I'd decided that I was going to step back from writing for a while and get back to 'proper' work. I was downloading applications for PR jobs – in a really big sulk – when my agent rang, saying there was some interesting news."
It turned out to be life-changing. London based Firebird Pictures had seen potential in Wilderness and wanted to buy an option on the book with a view to turning it into a six-part television series: "I went to London to meet them, they were really enthusiastic. Then they managed to get Amazon Prime on board, and they actually filmed it last year in the US, so it's a pretty big deal. It's now in post-production and will be out later this year – in over 200 countries."

One of the beauties of Wilderness, as with Jones's other work, is that Wales and Welsh characters are at the core of her stories. Liv, the protagonist, is played by Dr Who's Jenna Coleman, and Jones is thrilled that the producers didn't try to change her Welsh background: "That's what's great about it. I was worried that they'd try to change her but they were very keen to keep the Welshness, so she is still very much a Welsh girl at heart – and Jenna's got a really good Welsh accent too, I must say."
So is the author happy with the adaptation?
"I got a sneaky-peek before Christmas and I was so blown away that I burst into tears in the edit suite. It's been quite the journey you know. Growing up in this valley, still living in Pontypridd and writing in my box-room, you sometimes just don't believe things will happen. So yes, seeing it picked up and now going out to a worldwide audience…it's a dream come true."
The worldwide audience is important in a wider context too. Jones's work helps promote Wales in the most wonderful way: "You don't see enough about Wales, or hear enough Welsh accents out there, so getting a Welsh protagonist on screen is marvelous. If I've played just a little part in expanding people's knowledge and awareness, that's a really big thing. Actually, it's a really exciting time for Welsh crime fiction at the moment. What was started by 'Hinterland' has produced 'Keeping Faith', 'Hidden', 'The Light in the Hall' and now 'Dal y Mellt' on Netflix in Welsh. That's huge – and they all have this bilingual duality, which makes Wales so unique".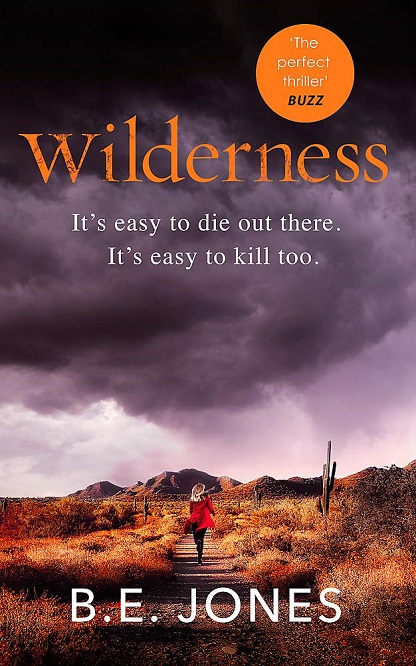 Those who've read Wilderness won't be overly surprised that it's being adapted for the screen. It is cinematic to its core, something that Jones was conscious of from the off: "I was inspired by a dream American road trip through Monument Valley, the Grand Canyon and Yosemite. That was the catalyst and they all feature heavily in the story, along with New York." Jones also manages to reference Pen-y-Fan, Tintern Abbey and the Boathouse in Laugharne along the way, as Liv embarks on a make or break journey with her husband.
Before you start thinking of using Wilderness to help plan your own dream American getaway though, be prepared – this one descends into marital infidelity, madness and murder: "Yes, Liv is mad, bad and dangerous to know, I'm aware of that, but I hope she's sympathetic too, or at least empathetic…It's the tipping point that interests me – and the reaction to her has been fascinating.
"As for the setting, well I just remember being slightly overwhelmed by the vastness, the capacity for one wrong turn to get you into danger out there. I remember standing on Yosemite Point, one of the most glorious places on earth, and seeing a couple a few yards away arguing near the edge…just their own private little quarrel, but of course I was immediately thinking 'I wonder what that's about' and 'what a place to be having your fall out, right by this sheer drop.'"
If that journey into the wilderness planted a seed, her practical knowledge came from a very different journey, with South Wales Police: "I ran the press office for ten years, so you could say that I'm the luckiest – and laziest – researcher ever, because I got to live the experience. I saw detective work and the criminal justice system first hand, found that the truth really is stranger than fiction and got enough ideas to last a lifetime. Many of them have found their way into my work. You just have to remember that most murders aren't superbly planned in advance or technically brilliant, so – thankfully – they are difficult to get away with. That said, the simpler you make something, the easier it is to pass it off as tragedy."
The tragedies of Wilderness have brought eventual triumph. Success and recognition on screen will hopefully lead to a similar surge in print. Jones is a member of the writers' co-operative – CRIME CYMRU – which is launching Wales's first ever international crime fiction festival, in Aberystwyth, from April 21-23:
"It's going to be three days of murder and mayhem, so we really want to get people enthused and engaged. We have contributors like Alis Hawkins, whose 'Teifi Valley Coroner' series of historical novels are absolutely fantastic, and also Chris Lloyd, who's made a real impression with books like 'The Unwanted Dead', set in Nazi-occupied Paris during The Second World War. They are both superb, award-winning crime-fiction writers, so hopefully we can raise interest and start something special in Aberystwyth.
"You look at events like 'Bloody Scotland' and 'Newcastle Noir' which have really taken off and I sometimes think we don't promote ourselves, or celebrate our talents well enough as a nation. We've been a well-kept secret for too long in Wales and we don't want to be a well-kept secret anymore."
April's festival is the beginning, Amazon Prime's autumn adventure will be another chapter. If that secret isn't out already, it will be soon enough.
Details of Gwyl Crime Cymru, Wales' first international crime writing festival are available here. Bev Jones' novel Wilderness is available from all good bookshops.
---
Support our Nation today
For the price of a cup of coffee a month you can help us create an independent, not-for-profit, national news service for the people of Wales, by the people of Wales.