Culture
John Mouse: A man who is in Fashion for the first time in his life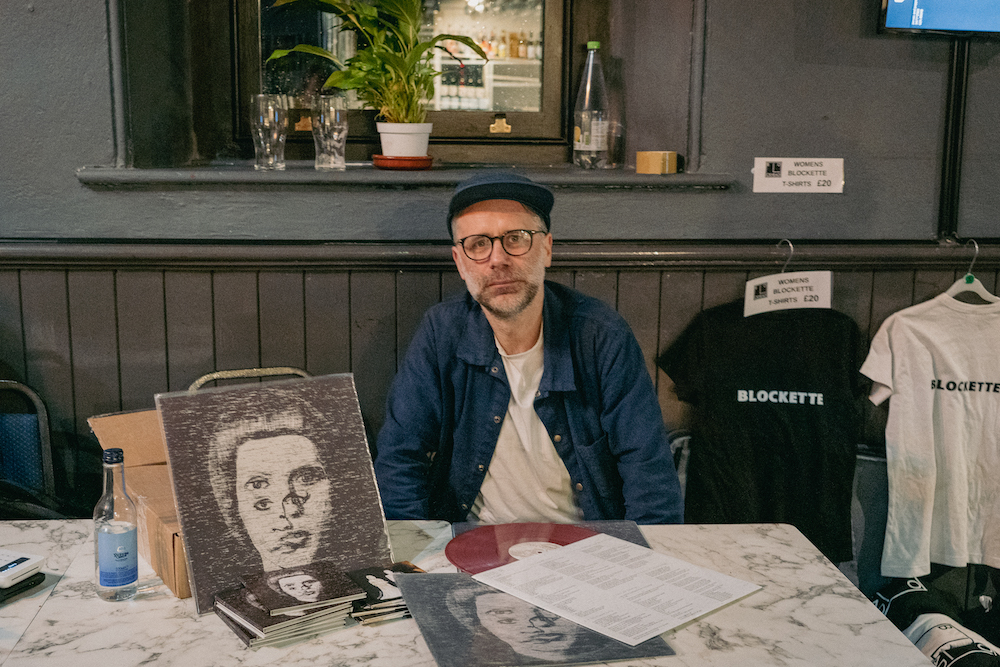 Gavin Allen
It's the kind of blazing August day festival-goers cross their fingers for.
Green Man Festival's 20th anniversary year is kicking off on the Mountain Stage with opening act The Fashion Weak.
Their giddy 80s synth pop gets front row waving their hands in the air like they just don't care. Further back up the basin, the grass chillers slide on their shades, lie back and hope the whole weekend will be exactly like. this.
Pumped frontman John 'Mouse' Davies is maxing a rare moment in the sun. He whips off his T-shirt and throws it into the crowd. His shoes follow. The trousers go next. They bow out to a sea of cheers.
"Actually, I'm going to need those shoes back," says Mouse.
"I KNEW THEY WEREN'T JUST SAYING IT"
Eight months later, John Mouse is sat among the pews at Acapella Studios, a converted chapel in Pentyrch, just outside Cardiff.
"Green Man mainstage was the best moment I've ever had in music," he says.
"The amount of people afterwards who came up to me saying, 'That was brilliant'. And I knew it wasn't bullshit. I knew people weren't just saying it. I knew it was a fucking good set."
From a bequiffed young rocker that would be braggadocio but from the whiskered mouth of Mouse, a 46-year-old DIY scene stalwart, it's an emotional uppercut.
Mouse, a father of two, is warm and easy company with his soft eyes and rakish grin, but the smile is bigger than usual tonight. The band's recent material is really turning heads.
The Fashion Weak's new single, Eighteen Percent of Swansea, is out now on Totally Snick, a record label run by Chester's all-female indie trio Peaness. It's "amazing" that someone so "popular and enthusiastic" wants to release his music, he says.
It hasn't always been this rosy. Mouse's whole schtick is lo-fi. His character-based lyrics are kitschen sink slices of life, delivered in performative style.
You could waste a thousand words trying to compare him to other artists and such is his eclecticism that they could all have a grain of truth.
It's slightly less pointless to label him by approach; DIY, outsider pop and cultish individualism. He's the type of artist who'll play a gig in your lounge, or who runs his own merch stall the moment his live performances finish.
He loves creating, performing and meeting people but doing everything else without a record label, PR team or the other occupational benefits of wider recognition has taken a toll on the music.
"Sometimes I've felt indifferent about it," he admits.
"Writing music is always in me but then when you go through periods of nothing happening, I think that reflects in the music.
"That was how I was feeling, like, not having the energy. I was trying hard but it was just not getting anywhere.
"No-one cared."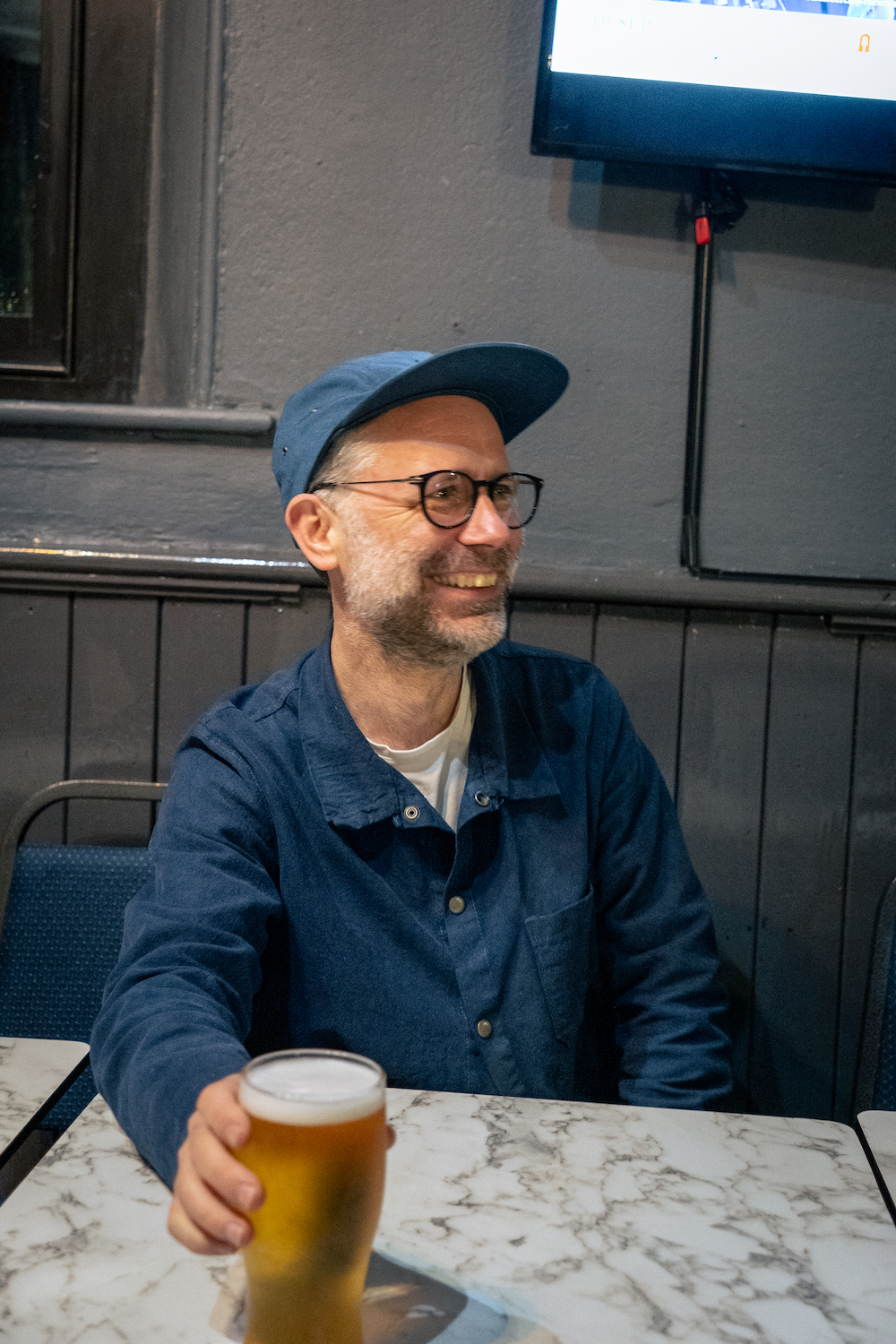 He's been at it for a long while – since the 2003 release of Clusters, the lone album from influential Cardiff alt-rockers JT Mouse. When that group disbanded, Mouse took a left turn. He re-emerged in 2006 with It's A Universal, an album of fragile bedsit demos, released by Fay Davies and Phil Pearce of the band Prince Edward Island, who stumbled across his MySpace profile.
"They put the first CD out, like, 20 copies, as a joke, really," says Mouse, who is originally from Ton Pentre in the Rhondda.
"They played live with me as their band, which was too difficult as they were all in London, but me and Phil started writing songs together."
Seventeen years later, Phil and John are still together and speeding up not slowing down. They're are about to release their third album in five years, this time under a new name.
CH-CH-CH-CHANGES
During one of the brief respites between Covid lockdowns, Mouse and Co. decamped to a cottage in Brecon. John was at something of a creative crossroads.
"I was frustrated with the amount of effort and time I was putting into writing songs, recording songs, releasing songs; everything around it takes two years really," says John.
"And then when I was releasing it I didn't feel like I was getting any sort of satisfaction from the release. So I thought I'd switch it. I wouldn't put the effort and time into it. I'd have the window of the release to be limited.
"We tasked ourselves with writing, recording and releasing an album in a weekend, allowing two hours to write each song. We'd release it and then delete it."
They were as good as their word too. The resulting album, The Fen Sessions, arrived on a Friday and disappeared on the Monday.
"It actually gained a lot of interest because it felt like an art piece," says John.
"Henning Wehn, the comedian, was randomly tweeting about it. It just felt like there was a bit of a moment."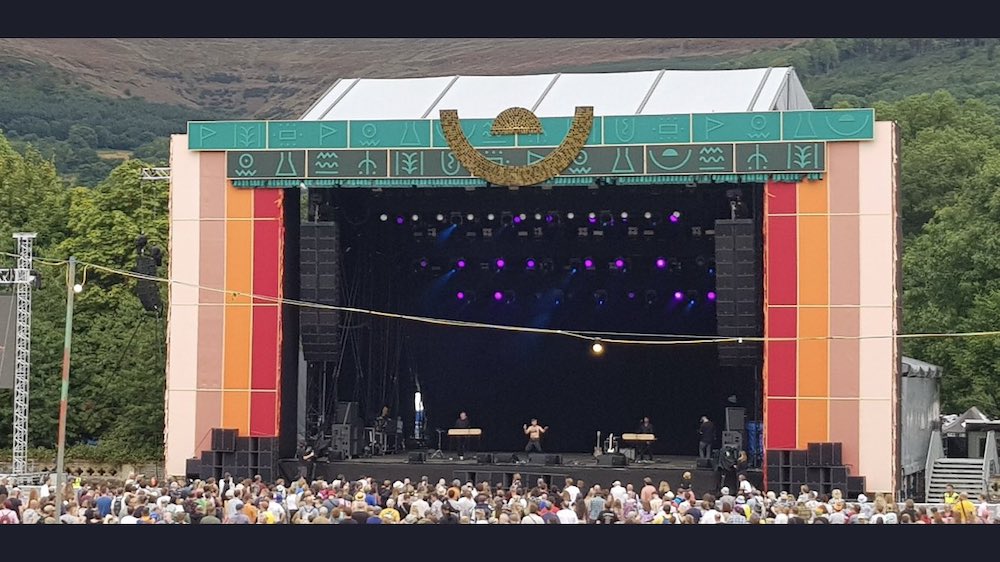 The Fen Sessions brought about some quick stylistic changes, including the very prominent appearance of synths and drum machines on the track Hot Car, but equally important was the long-term evolution of John and Phil's writing partnership.
"At the start it was very collaborative," says John. "I'd send music. He'd work on it, send stuff back. Now it's got to the point of he just sends me the music and I just do all the lyrics and the vocals.
"It's that 80/20 thing. Just focus on the 20% the stuff that you're really good at."
THE SPACE BETWEEN US
Phil Pearce and John Mouse are usually a matter of inches away from one another on stage but in many ways they are miles apart.
Phil lives in Chatham which, as map lovers will tell you, is 160 miles away from John's Cardiff mouse hole. Their writing partnership is often conducted over email.
Their difference in approach generates creative tension. Phil, an architect by trade, wants to pin down, to classify and define. John likes to roam free; fluid and unfettered.
"John will tend to put everything out and I will tend to put out the 5% I think is good enough," says Phil.
"He comes from that sort of lo-fi anti-folk place where you just kind of do it all and allow people to find the gems, but I'm from the other side. Let's just release the gems and keep the rest of it hidden.
"I do try to manage John secretly, rein him in or let him go, but he'll obviously think he's totally in control of everything as well," he laughs.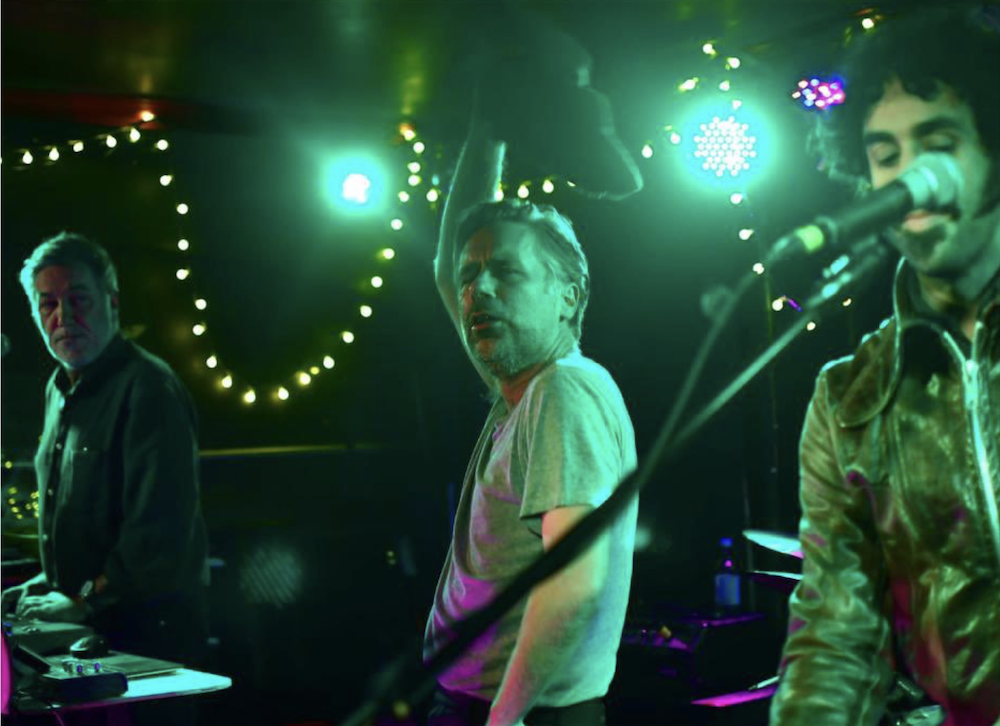 Their differences – quality control Vs output – are productive.
"It's that induction/deduction thing," says Phil. "It's easy to deduce, to spot what's wrong with something when you hear it, but it is really difficult to induce – just create from nothing.
"John does the hard work. He's the one that creates the world. I'm a foil. Without the lyrics, without the world that he creates, it's just some synth stuff."
That 'synth stuff' fuelled John Mouse's polished 2019 gem The Goat, where tracks including Le Pigeon emerged pulsating with Phil's retro-futurist sheen gilding John's wry domestic narratives.
This was a whole new thing for them. It needed a new name.
As The Fashion Weak, they have so far released two singles, both with stellar cameos. Welsh Words features Gruff Rhys while Fly Fishing boasts a pescatorial listicle from Miki Berenyi, who fronted Britpop outfit Lush. They precede September's 'debut' album – working title 'Swedish Speedway'.
THE DEREK SMALLS ROLE
Phil and John are joined in The Fashion Weak by Andy Norton.
Andy is no third wheel. He has the most high-profile experience of the three in his former life as a guitarist with The Crimea. He's toured with The Killers, played Reading and Glastonbury festivals and done Top of the Pops.
"Andy's a pro," says Phil. "It's really good working with somebody who knows what they're doing, instead of my punk amateurism and John's anti-folk lo-fi aesthetic."
Andy – with his Phil Lynott vibes – looks more like a rock star than either of his band mates. He first met Mouse a few years back when he began lecturing in Performance at BIMM Institute, in Bristol, where Mouse teaches Event Management.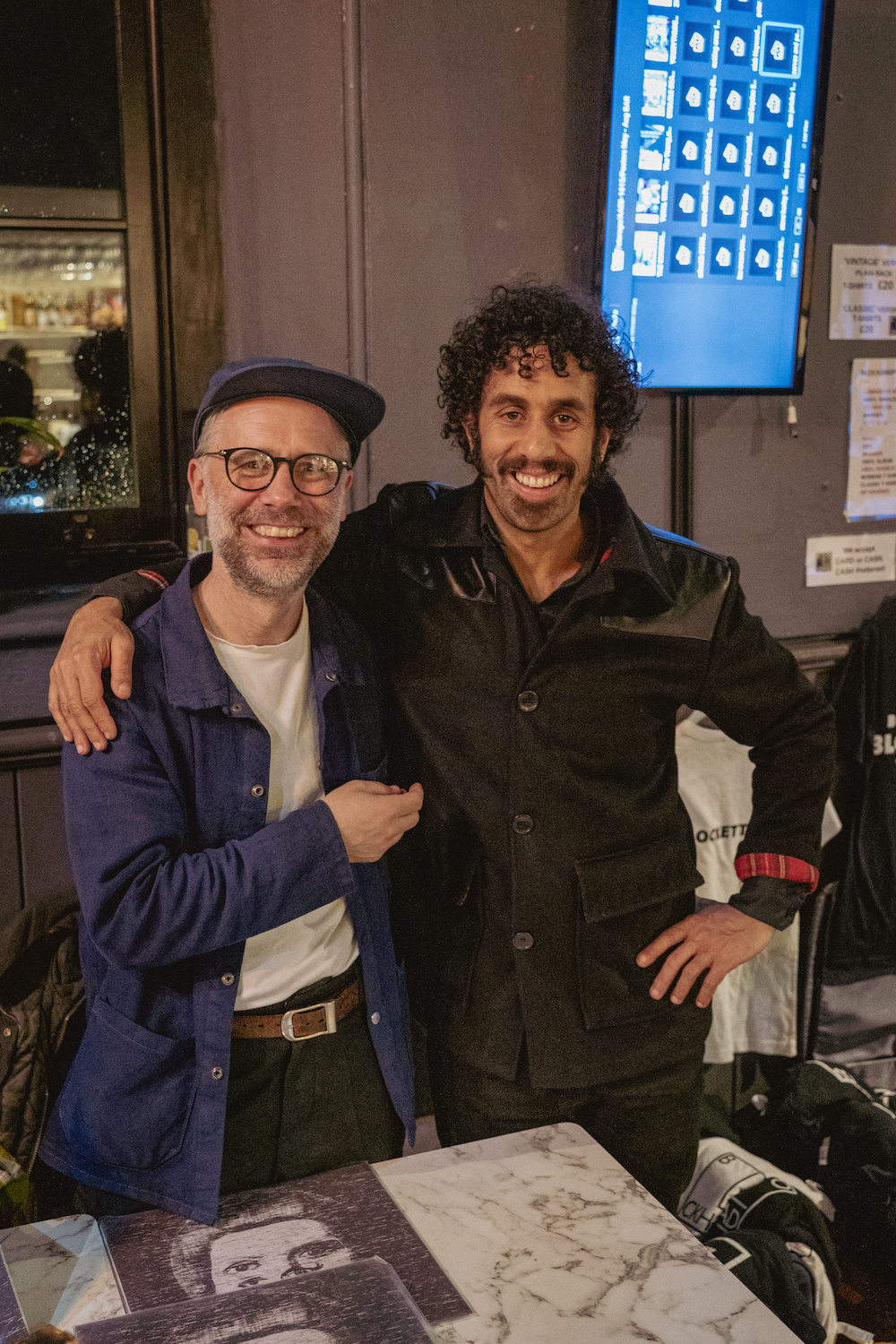 John says: "I saw him and thought, 'I want to be in a band with him'."
The feeling was not immediately mutual.
"I had never heard of him," said Andy. "My girlfriend was a fan though. She's into outsider pop and she knew exactly who he was."
Having multi-instrumentalist Andy onboard allowed John Mouse to strip the live act back to a trio for more cost-effective touring. When they hit the road this week in support of the new single, which has already been played by BBC 6Music DJs, they'll do it in one car.
The everyman approach remains but after 23 years carrying his musical career in a Dick Whittington knapsack, John Mouse has a sniff at the big break.
"I genuinely I'd love to have more success than I have had just because it leads to other things," he says.
"It leads to more Green Man Festival moments."
• Eighteen Percent of Swansea is out now on Totally Snick Records. Purchase it HERE
• The Fashion Weak tour dates: April 15, Le Pub (Newport); 16th, Bristol (Outertown Fest); 17th, Bath (Electric Bar); 18th, Sheffield (Delicious Clam); 20th, Manchester (Low Four Studio) 21st, Atherton (The Snug); 22nd, Aberystwyth (Bank Vault)
---
Support our Nation today
For the price of a cup of coffee a month you can help us create an independent, not-for-profit, national news service for the people of Wales, by the people of Wales.