Culture
Julia Bell: seven books that influenced me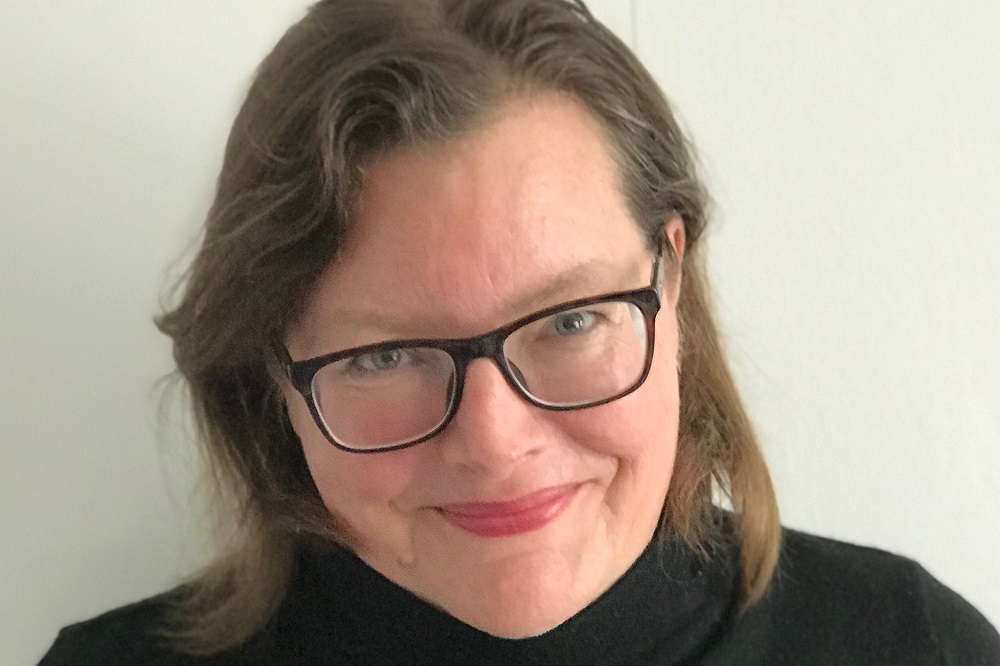 Julia Bell
I was a big reader at school – hungry for knowledge, stories and poetry that weren't just the Bible. Thanks to an inspiring English teacher at Ysgol Gyfyn Aberaeron I was always encouraged to read. It seemed like books were the key to understanding and to an extent escaping from the difficulties of childhood.
I knew I wanted to be a writer from an early age when Gillian Clarke came to our school to give a workshop on writing poetry. I wrote a lot as a child and into adulthood. I took the MA in creative writing at the University of East Anglia which really set me on my path to becoming a published author and developing a career as a writer.
I've published across prose forms – novels, short fiction and non-fiction and now Hymnal which is my first poetry collection is a new departure for me but also a return to the kinds of poetry I wrote as a child – there are a lot of sonnets in this book which I practised a lot at school!

Seven Books 
Oranges Are Not the Only Fruit by Jeanette Winterson 
This was a hugely influential text for me as it came out just as I left Wales. The heady mix of religious indoctrination and sexuality was familiar to me and this book did what all the best books do for their readers – it shone a bright light on my experiences and made me know that I was not alone with it.
Philip Larkin – Collected Poems 
I love his voice and his plainsong poems. They're not very trendy now and he was certainly a perverse character, but I think that's what makes his poetry interesting.
That and his determination not to live an ostentatious literary life. His greatest influence was jazz music and I think you can see that in the cadence of his poems. In the same way in Hymnal I try to acknowledge the influence of music – hymns and pop music on my work.
RS Thomas – Collected Poems 
The gnarly old miserabilist that he is but also another huge influence on my writing. I learned some of his works by heart as a child – especially Cynddylan on a Tractor… I love the way his work wrestles with God and the church.
Dylan Thomas – Under Milk Wood 
The other Thomas whose voice really influences me. I can still hear the school production of Under Milk Wood. He captures the music of the Welsh accent and the songs of the valleys. There are a few sly references to him in Hymnal.
Jane Eyre by Charlotte Brontë 
The first novel that I read and deeply understood. Added to the fact that we swapped with the vicar of Haworth when I was a teenager and went to stay there for two weeks. Not in the parsonage but in the new build house which replaced it.
I always felt an empathy for Charlotte Brontë and the circumstances of her childhood. I recognised the diving into imaginative play as a means of escaping oppression. And Jane Eyre is a true feminist heroine, choosing her own path in spite of the social pressures aligned against her. There's a poem about this in the collection.
Carol Ann Duffy – Standing Female Nude 
This is Duffy's first collection and I remember reading it as a young writer and thinking that it showed me a way forward. She writes accessible narrative poetry which is full of passion and music although I know some writers dislike her style but that's just taste!
No one 'owns' poetry – it belongs to all of us. As she taught me – it's the music of the bus stop and the cafe. It's the language we hear in the streets. And she is in important figure as the first female poet laureate and an openly gay woman. She broke down a lot of barriers for women poets, me included.
Golnoosh Nour – Rocksong
This is an astonishing first collection from a poet of the Irainan diaspora. Daring to talk about queer desire and aware of the transgression of speaking about sexuality against a religious background, this book was shortlisted for the Polari Prize for good reason.
I'm lucky to be her partner and that we get to discuss poetry over the breakfast table and be each other's first readers.
Writer and academic, Julia Bell is the author of four novels, the bestselling Creative Writing Coursebook (Macmillan) and the book-length essay Radical Attention (Peninsula Press).
Bell's superb, intriguing 'memoir in verse' Hymnal will be published by Parthian this April. A wonderfully intimate and absorbing story of her life from growing up in Aberaeron in the 70s and 80s.
Her father was an evangelical preacher who had moved to the area after God had asked him to minister to the Welsh.
The poetry is full of humour and insight, of wet days at the eisteddfod and tang of salt on the waves from the beach. 
Hymnal is available to pre-order now and with a special 50% off today only, in celebration of international women's day! Just use code WOMENSDAY at the checkout!
---
Support our Nation today
For the price of a cup of coffee a month you can help us create an independent, not-for-profit, national news service for the people of Wales, by the people of Wales.