Culture
Letter from Aberporth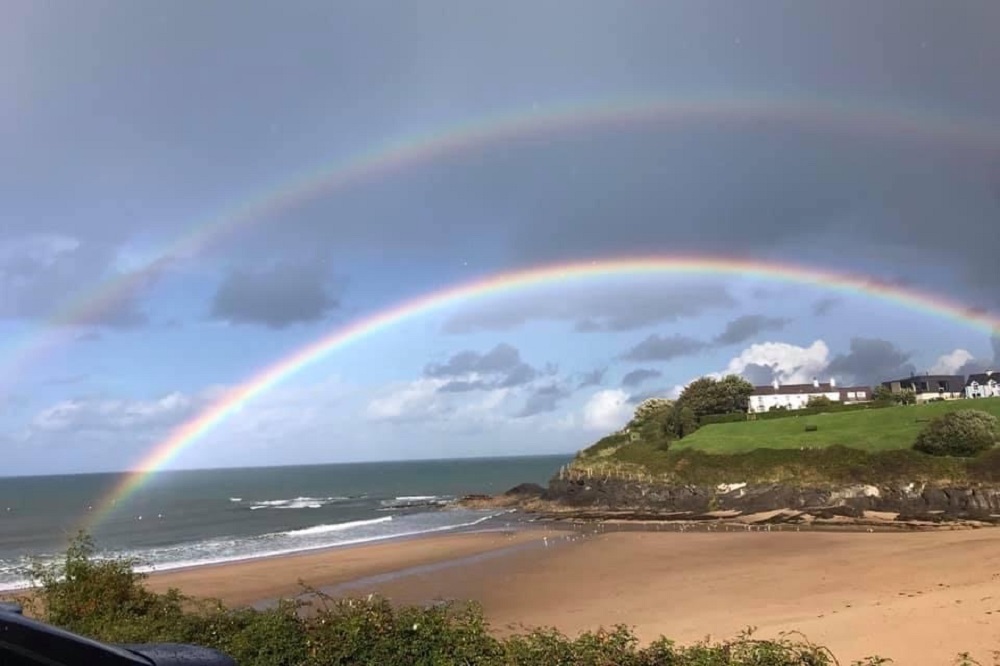 Mike Lewis
The old home town looks the same…but for how much longer? I ask myself.
Aberporth, a former fishing village on the Ceredigion coast five miles north of Cardigan, is where my family farmed for generations.
Until World War Two saw the coming of the Royal Aircraft Establishment most locals were either employed on the land or at sea. It was a predominantly Welsh-speaking area where old traditions held sway.
Booming
By the 1960s the area – although still primarily agricultural – was booming. The RAE was a big local employer offering apprenticeships and our scenic coastline, family-friendly beaches and pretty villages drew increasing numbers of tourists.
Watching a 1964 colour cine film of Cardigan the other day I was struck by how prosperous the town appeared. Its streets were litter-free; the inhabitants well-dressed – and not a single empty shop in sight.
In those days visitors mostly stayed in B & Bs run by local people or at the few campsites or caravan parks.
Holiday lets
Nowadays, increasing numbers stay at properties transformed into holiday lets by people who live elsewhere.
The past year has seen a big surge in second home ownership in Ceredigion's seaside villages, while last year it emerged that only one Welsh speaker remained in the north Pembrokeshire hamlet of Cwmyreglwys.
Aberporth – a community of around a thousand properties – now has no fewer than 160 second homes.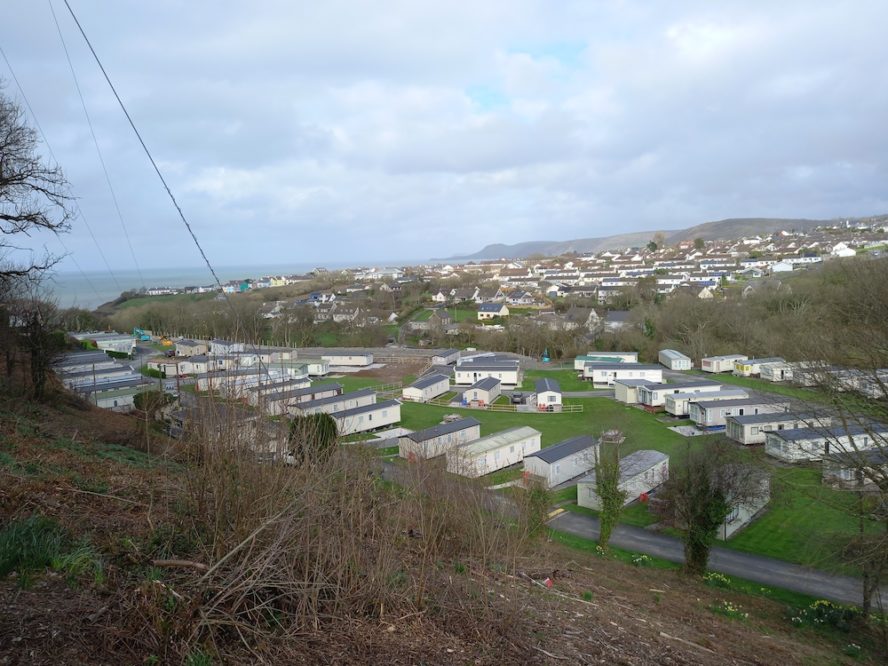 And while tourism and all its accompanying financial benefits was once the icing on the cake – today it has become THE cake.
Tsunami
Since the pandemic, the trickle of demand for coastal, sea-facing properties has become a tsunami.
Whereas traditional 19th-century fishermen's cottages – built to withstand everything Cardigan Bay could throw at them – invariably had windows facing away from the sea, huge dormer windows presenting commanding views of the coastline snaking up towards Aberystwyth and beyond are now all the rage.
And some of this new breed of homeowners, it appears, will go to any lengths to possess such an idyll…
Having unveiled plans to replace his modest seaside bungalow with a large, predominantly all-glass sea-facing structure, one new arrival blithely told concerned neighbours that any objections to his plans would result in an even higher building which would reduce their diminished sea views even more.
The village atmosphere feels different. The occasional stranger I come across invariably hurries past without exchanging greetings (ok, so maybe that's down to the sight of a somewhat shifty, suspicious-looking character such as myself).

Victim
The irony is that places like Aberporth are, in a sense, victims of their own success.
Tourists buy into the sedate west Wales lifestyle, tranquil surroundings and crime-free environment light years removed from the urban environments they know so well.
Over the course of time some may either decide to move into the area lock, stock and barrel, or buy a second home.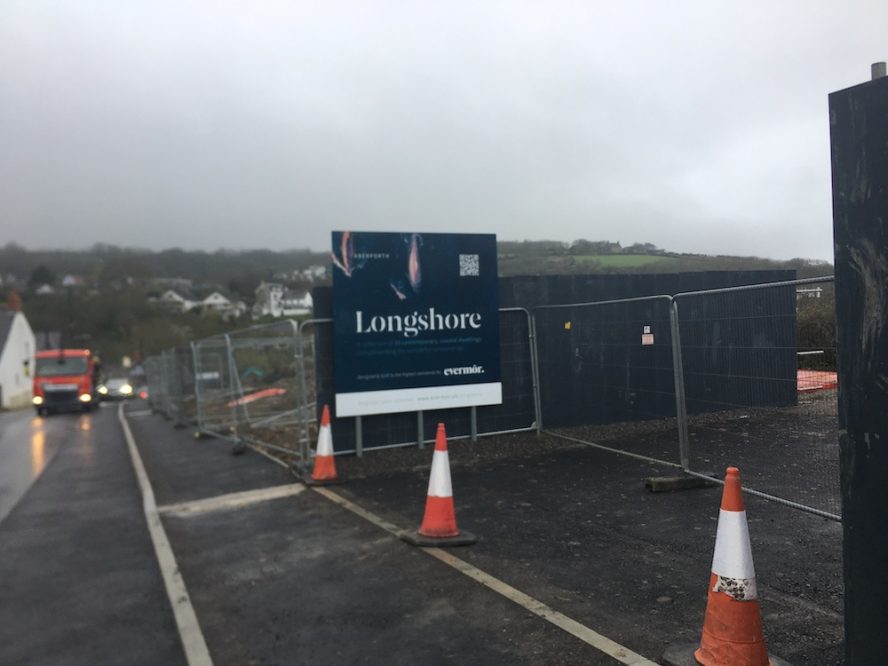 Unfortunately, each such property is effectively chipping away at the very community which has attracted its owners to rural Ceredigion in the first place; in the same way that every van delivering goods from outside the area drains money from the local economy.
Last summer Ceredigion Senedd member Elin Jones described census figures revealing that the county had seen a 28 per cent drop in the number of 15 to 19-year-olds over the past decade as 'a wake-up call' that demanded work to keep young people in such constituencies.
When the RAE was at its height forces families from all over the UK settled in the village. Most eventually moved on, but some remained and integrated.
The big difference then, of course, was that these were working people with children of school age who were part of – and contributed to – the local community, while today's influx tends to consist largely of retirees, many of whom have no local ties.
Being part of such a community ideally means contributing to it as well – and in fairness many of these newer residents do.
Gulf
Yet the gulf between the haves and the have-nots was never more evident as the community struggled to raise funds for a new village hall. A leaflet-drop seeking contributions from second home owners yielded negligible results. Funds generated by the Welsh Government's mooted new tourist tax should obviously go to those communities who need them most.
In pre-war times Aberporth was famed for its herring. Today the village's last remaining fisherman has to live a few miles from the beach as the demand for coastal properties has spiralled.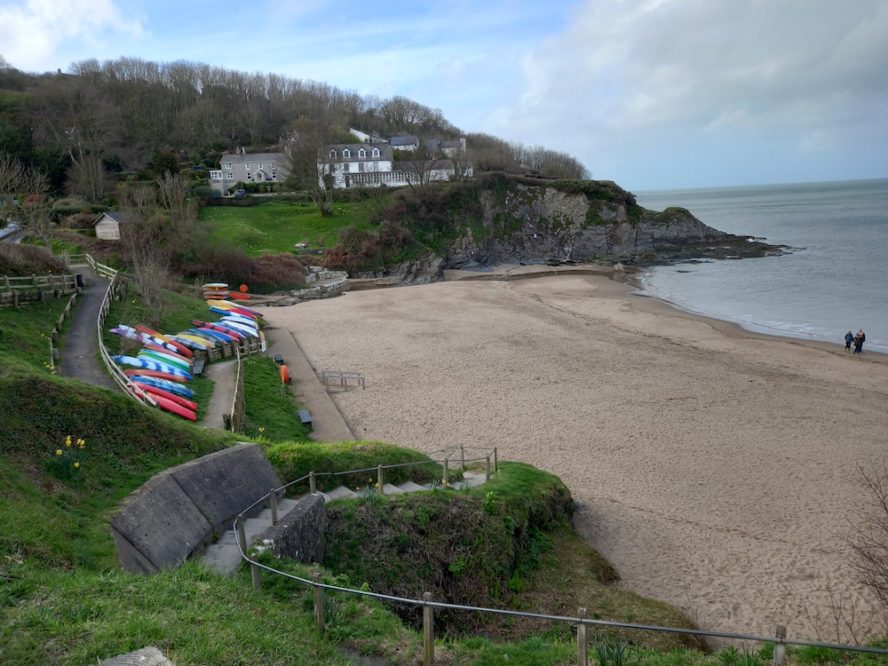 Everything must change, obviously, nothing lasts forever – and nowhere stands still.
But what can be done to encourage young people to remain within their local communities? What action can local authorities take to turn back the tide?
Down in Cornwall – which has the highest number of second homes in England (and as many homeless families as holiday lets) – plans to impose a premium on Council Tax bills for second homeowners have been officially approved by county councillors.
Revenue
It is estimated that the proposals could be worth up to an additional £25 million in revenue for the authority each year.
Whether the new premium can be introduced in April 2024 depends on the relevant legislation being formally approved by Parliament before the end of this month.
Here in Wales, of course, there are added concerns about the preservation of the Welsh language.
Premium
Currently Welsh councils can charge a second home premium of up to 100 per cent but that will shortly increase to 300 per cent.
The move, included in a Welsh Labour-Plaid Cymru co-operation agreement, is aimed at making it easier for people to afford homes in places where they grew up.
In Ceredigion our local authority currently raise 25 per cent more on second homes – significantly less than the 100 per cent permitted by law in Wales since 2015. Unsurprisingly, the twin dilemma of a lack of jobs and affordable housing has forced many youngsters to move elsewhere.
So, yes, the old home town may look the same, but Aberporth stands on the cusp of profound change.
You can explore more Letters from around Wales and beyond here or by following the links on this map
---
Support our Nation today
For the price of a cup of coffee a month you can help us create an independent, not-for-profit, national news service for the people of Wales, by the people of Wales.