Culture
Letter from Blaenau Ffestiniog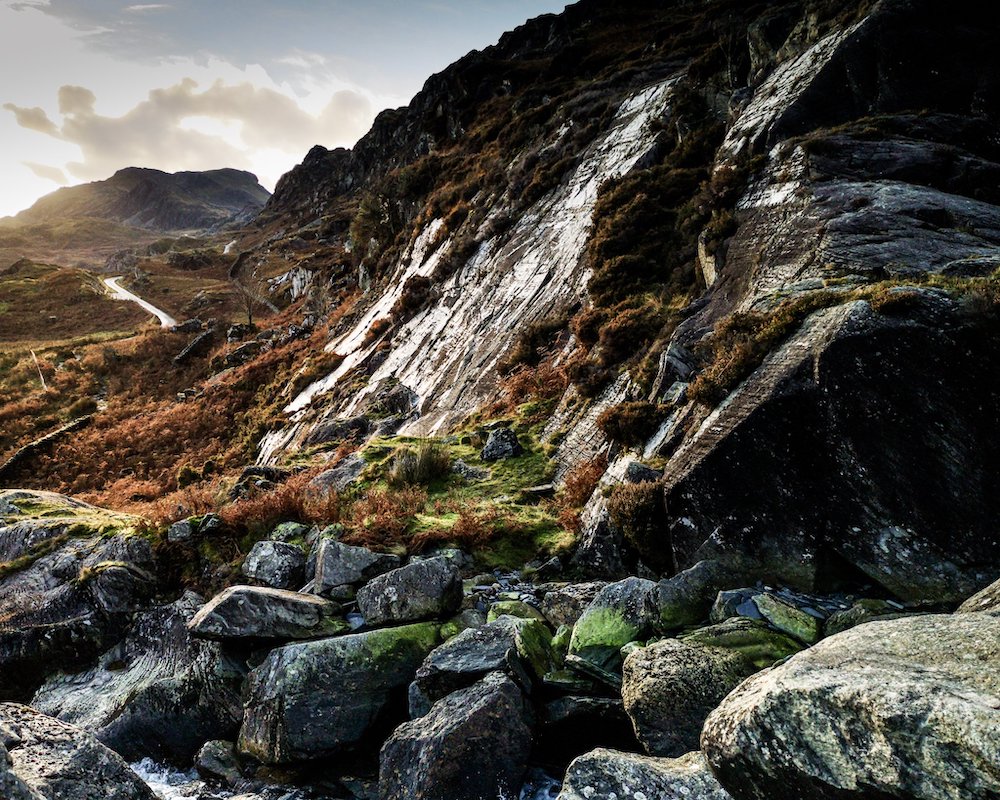 Medwyn Roberts
"Photographers deal in things which are continually vanishing and when they have vanished there is no contrivance on earth which can make them come back again." – Henri Cartier Bresson.
Place
Often, when talking to someone about Blaenau Ffestiniog, I've found myself treated to a number of tired stereotypes. Grey, slate-town, Mordor, always raining, little trains, and even the occasional "why would you go there of all places?" There isn't one I haven't heard.
My response, beyond the polite smile (if I'm in the mood) is to tell them to spend some time here. Don't drive through like you've done so many times.
Dig a little deeper than some itinerant travel writer might, passing through between trains, rolling their eyes while sharpening a cheap barb about the rain.
Dig, before making your mind up. It's not just slate that can be mined here.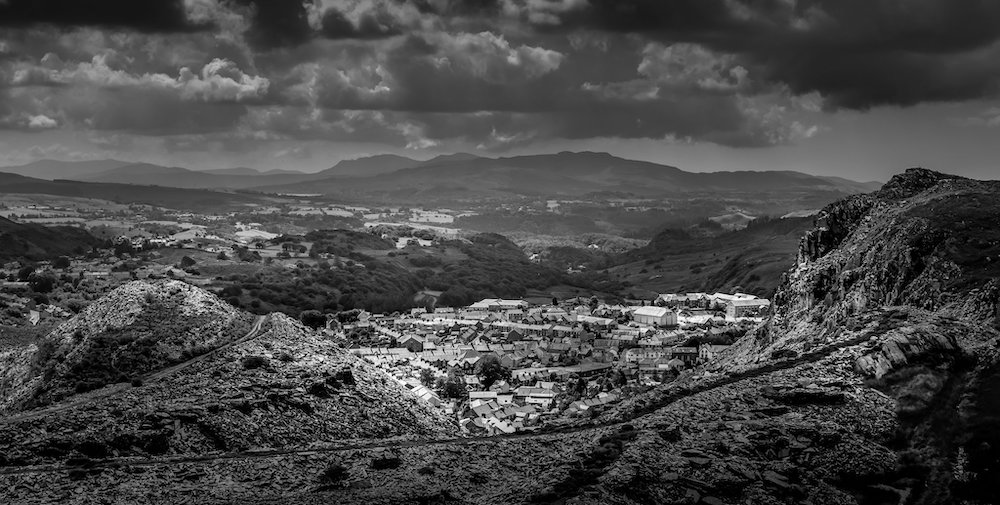 For me, this is the place that still feels like home, even though I haven't lived here for 27 years. I'm visiting again, waiting for decent light and looking for something interesting to photograph.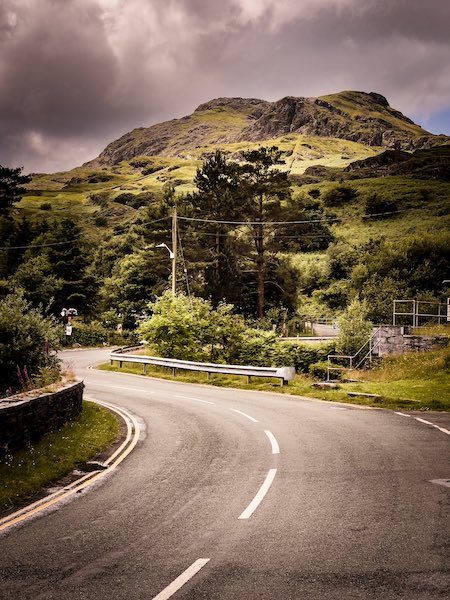 In truth, I come for more than photography. I come to see family, I come to remember.
I come to taste the water, because I've never really tasted better wherever I've been in the world, and to (metaphorically at least) thrust my hands into the whole earth of the place, to feel for a pulse, or maybe to discharge the static of the outside world.
I come for the ready smiles and every single "iawn mêt?" and "sut wyt ti ers tro?".
I come, and am occasionally reminded that I left for a reason, because it's not the perfect town. Opportunity was scarce, still is, and it has its share of chancers and miscreants, the same troubled addicts, alcoholics, wife beaters and worse, that you have wherever you live.
So I come, and leave again.

From the air, Blaenau nestles into a protective arm of mountains, whether hunkering down for winter or basking in the summer sunshine, it sits there content, and indifferent to your opinions.
It's a complicated town of contrasts for those who do bother to look; it's agricultural, industrial, post-industrial, modern, and even surrealistic at times (go and 'bounce below' if you don't believe me on that last one or try a zip-line through our cultural heritage, turned theme park).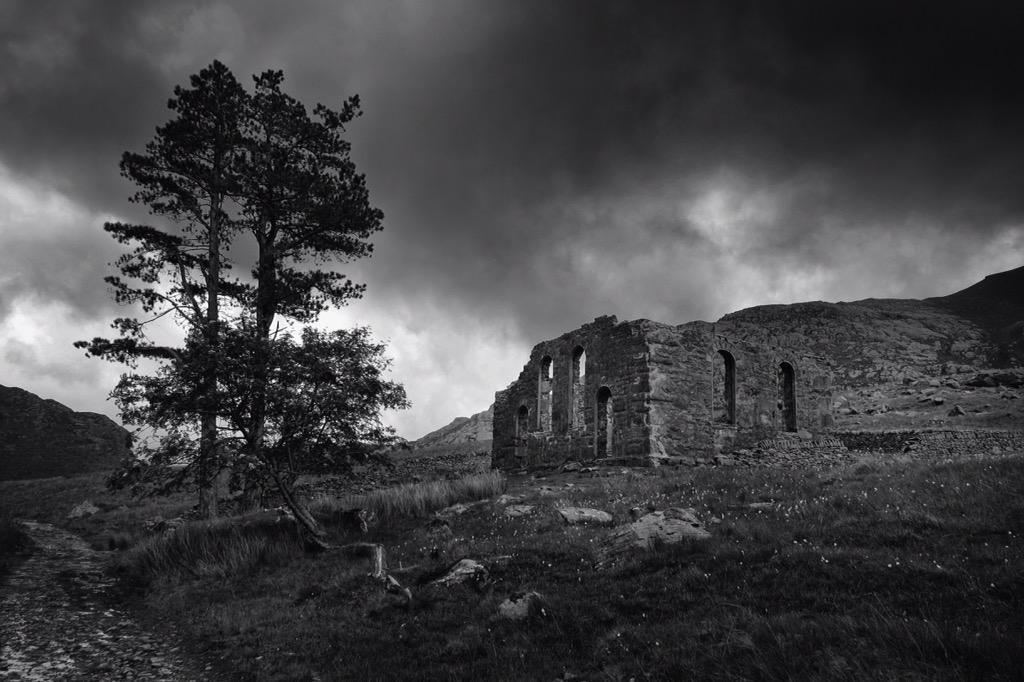 It's a town defeated, according to some, they've been saying it as long as I can remember. To me, it's a town still fighting. It's chameleonic. Take your eye off it for a second and it's turned into something new. Wild west boomtown to UNESCO world heritage site and everything in between.
Heading through on foot now, Garreg Ddu to Bwlch y Gwynt.
It's early and the town feels shut, but watchful and wary of strangers. It peers at you coolly, twitching its curtain as if wondering who you are to be taking such an interest, finally. I walk straight from the top of town into our industrial past.
A mile or so roughly south, through Tanygrisiau, into Dolrhedyn you can walk up into Cwmorthin, a photographer's paradise.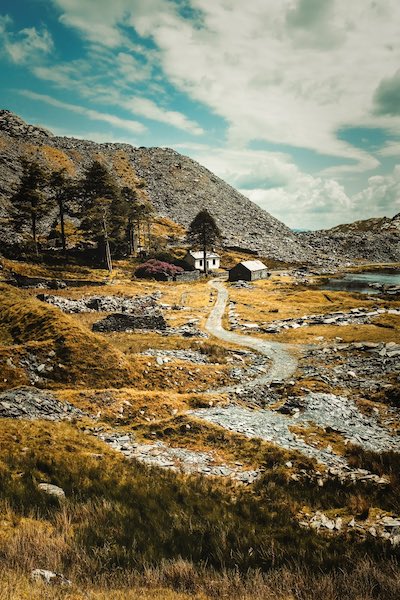 Even before you're on the path proper you've got the Moelwynion on your left. Sometimes you can see and certainly hear the Lycra-clad climber ants on the rock face above, the swish of rope and rattle of carabiner their call to prayer.
I follow generations of footsteps, up into the mountains. It's an open-air museum-cum-mausoleum this glaciated Cwm, where time passes more slowly. Cottages, chapel, lake, quarry, the trappings of community.
If I squint my eyes and turn my ear away from the wind, I can see my ancestors and hear the low murmur of an amen competing with the whip of a raven's wings on the air. I take photos here because it's easy. I turn for town and break the spell, leave 1823 for 2023.
People
Bobol Blaenau. They remind me of New Yorkers. Wrapped up against the weather and the world, attitude keeping them warm. Take them as they are or not at all. Genuine.
My parents are very much still here, though passed away. They are alive in every corner of the place. I hear keys in the lock of a front door we don't own any more, my dad clearing his throat on the way in.
The rattle of scrabble tiles in a little green drawstring bag. The ring of hammer and chisel on a slate block. The laughter of men younger than I am now, returning from slate mines at the day's end with a clatter of steel toe-capped boots, and the promise of something left over from the 'tun bwyd' for the children waiting.
Memories come thick and fast, because they're all made here. My dad, John Wayne-stoic through his cancer, serious by the end but not once bemoaning his fate. His last words still ringing in my ears, "dim byd ar ol ohonnai ond coed tan erbyn hyn..nothing left of me but firewood now". He made sure throughout, that we never went without.
Mam, a kind-hearted night-owl, always up when I got home too late or too drunk, often both.
"Have some water before you go to bed".
She had a dry sense of humour and a sharp tongue when you deserved it, she was a North-Walian Mam after all. Forces to be reckoned with.
Parkinson's reduced her to nothing and took its time over it. We buried them together, 8 years apart within sight of Y Moelwyn. It's not just stereotype you can fall into here, Hiraeth is always within easy reach.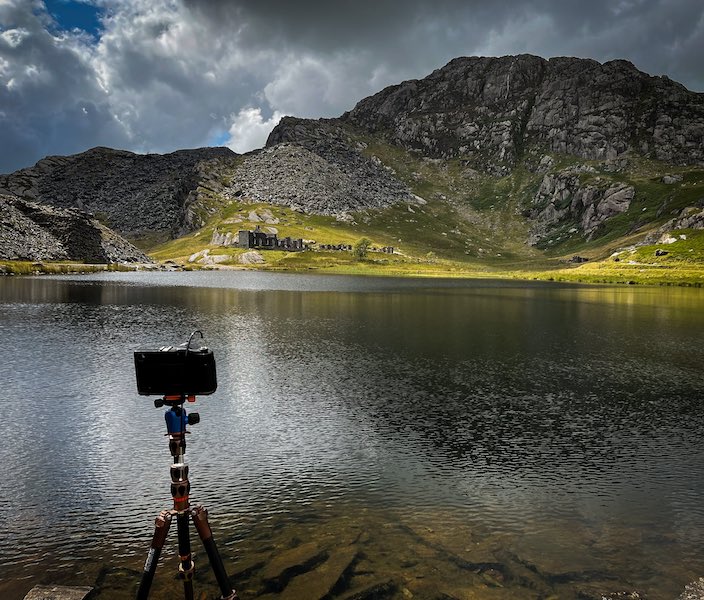 Process
I haven't counted the number of photographs I've taken since I started in earnest back in the early 2000s. Surprisingly few of them are taken here in Blaenau Ffestiniog, despite many visits.
For me, it's a tough place to capture those moments that never come again. Home holds up a mirror. I feel like a collaborator, complicit in moving the world on, one photo at a time.
That said, heading back to the car in the late afternoon sun, I'm already making plans for my next visit.
You can discover other 'Letters from' on Nation.Cymru by following the links on this map
---
Support our Nation today
For the price of a cup of coffee a month you can help us create an independent, not-for-profit, national news service for the people of Wales, by the people of Wales.