Culture
Letter from Brynhenllan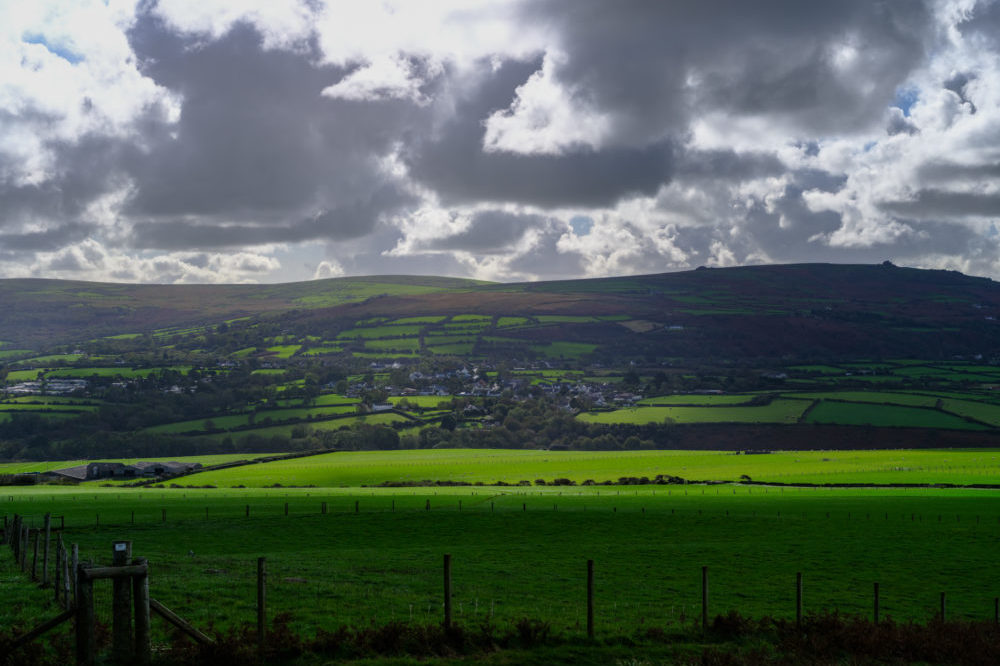 Stephen Hyam
Hiraeth is a wonderful, powerful, word.
When I write about Brynhenllan now, for the first time, hiraeth is the only word that adequately describes the force that has been powerful enough bring me back here again and again and to settle here finally after a peripatetic life.
It all goes back a long way.
Firstly, a bit about about Brynhenllan.
Wikipedia will tell you that it's a small settlement in the community of Dinas Cross. The postal address tells you it's in Pwllgwaelod, Newport.
Dinas Cross is a mixed and changing community. There are commuters to relatively local employment, home workers (the internet is good) and local, tourist-related employment, while the many tradesmen who live in the village seem fully occupied.
New affordable housing has recently been built, the chip shop has reopened, the village store has closed for good – finished off by Covid – but on the other hand the filling station and shop still thrives. The community centre is surviving.
For me it's the residential settlement of Brynhenllan that is home and the best view of it is gained from the highest point on Dinas Head, looking inland.
Brynhenllan nestles in the sheltering dip with the Preseli Hills ranged behind.
Brynhenllan is defined by Dinas Head. There are two starting points for the popular walk around Dinas Head, Pwllgwaelod and Cwm-yr-Eglwys. Pwllgwaelod is the more popular because the car park there is free and there is the Sailors Safety Inn (Now the Old Sailors) for refreshments.
The main route to Pwllgwaelod, the western facing beach, runs through Brynhenllan so there's visitor traffic but also farm traffic to Island Farm.
There is also an ancient route to Cwm-yr-Eglwys the eastern cove, that is not for the faint-hearted motorist and definitely not for the satnav guided visitor in a hired camper van.

So what about Brynhenllan, me and this hiraeth then?
Allow me to explain in the context of a pictorial walk around Dinas Head from East to West.
I first set foot in the house in Brynhenllan that is now my home in 1977.
I was 17 and had the current girlfriend in tow. It wasn't going to be a holiday in any sense because, driving us there in the works' van, was my father. The mission – bringing furniture to the house he had bought with a view to retiring there.
After we had a meal at the Sailors I had a sleepless night sharing a double bed with my father whilst my girlfriend was in the spare bedroom. I got up early and as the others were asleep I walked down to Cwm-yr-Eglwys.
The morning light picked out a perfect coastal scene – I was smitten by the sea-light, the marine colours – clearly such a special place. Something changed inside me.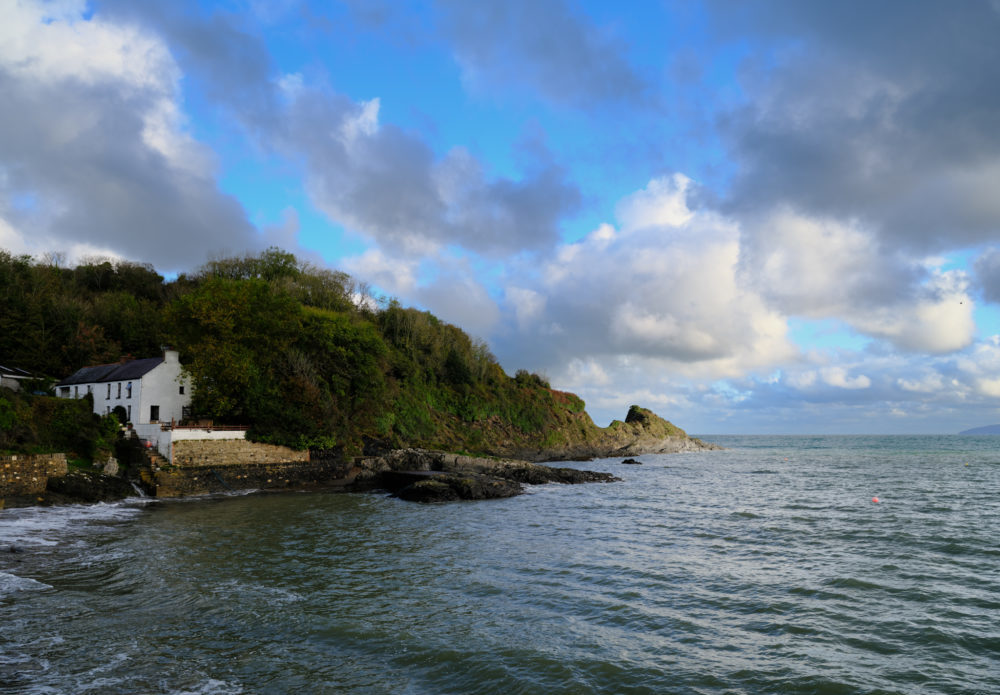 On a more grounded note I fell in love with the girl who was going to Aberystwyth University. I followed her there a year behind: she dumped me before I arrived. In retrospect it was the best thing for all concerned.
When a student at Aber I often motorbiked the 50 odd miles to Brynhenllan.  It wasn't just the "free" heating and a kitchen to myself. The place had got to me.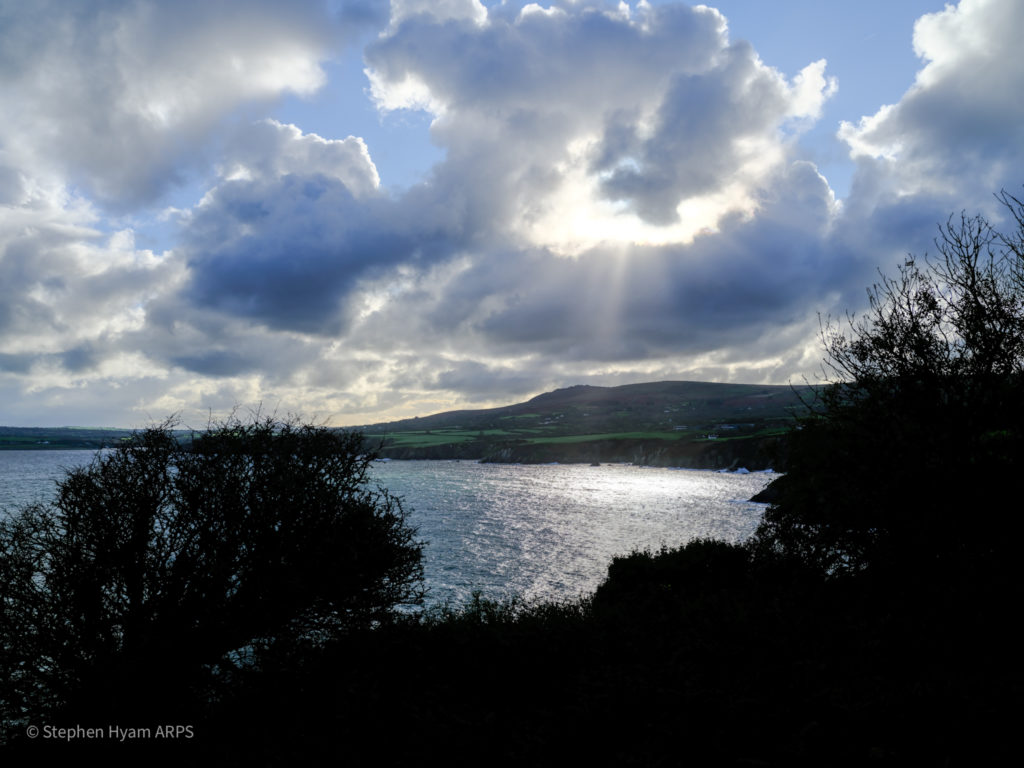 I brought friends and enjoyed getting away from Aber when I and they could afford petrol.
I got over the girl who dumped me and, after some "market testing", met the woman who later became my wife and still is.
We walked the head together when the weather permitted and I could drag her away from her book.
I began to get a sense of loss whenever we had to leave Brynhenllan. I couldn't find a way to make a living in rural Wales, I had no capital to start a business. I was a scientist prepared for a working life in industry, loving the scenery and natural history wasn't enough to earn me a living.
Life beckoned and we had to go.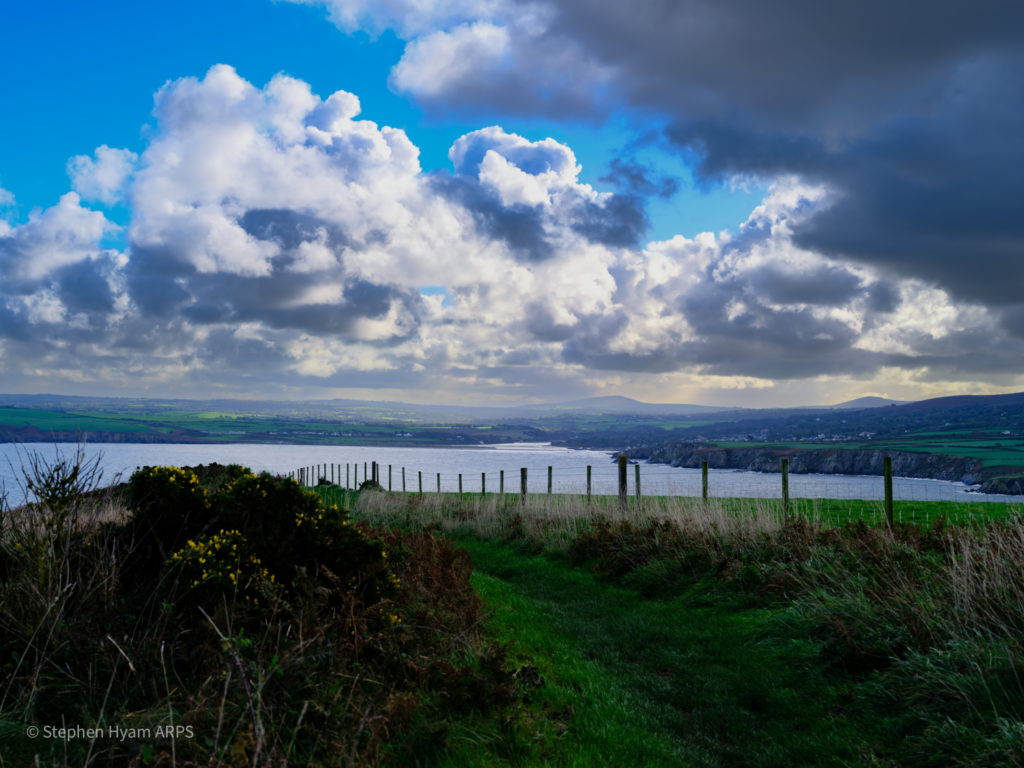 It was off to London for both of us.
We married and honeymooned in Brynhenllan before going off to Cork and Kerry so that I could be shown to the family. I carried the views from Dinas in my mind as I joined the world of work.
The sense of loss each time we headed east on the M4 deepened.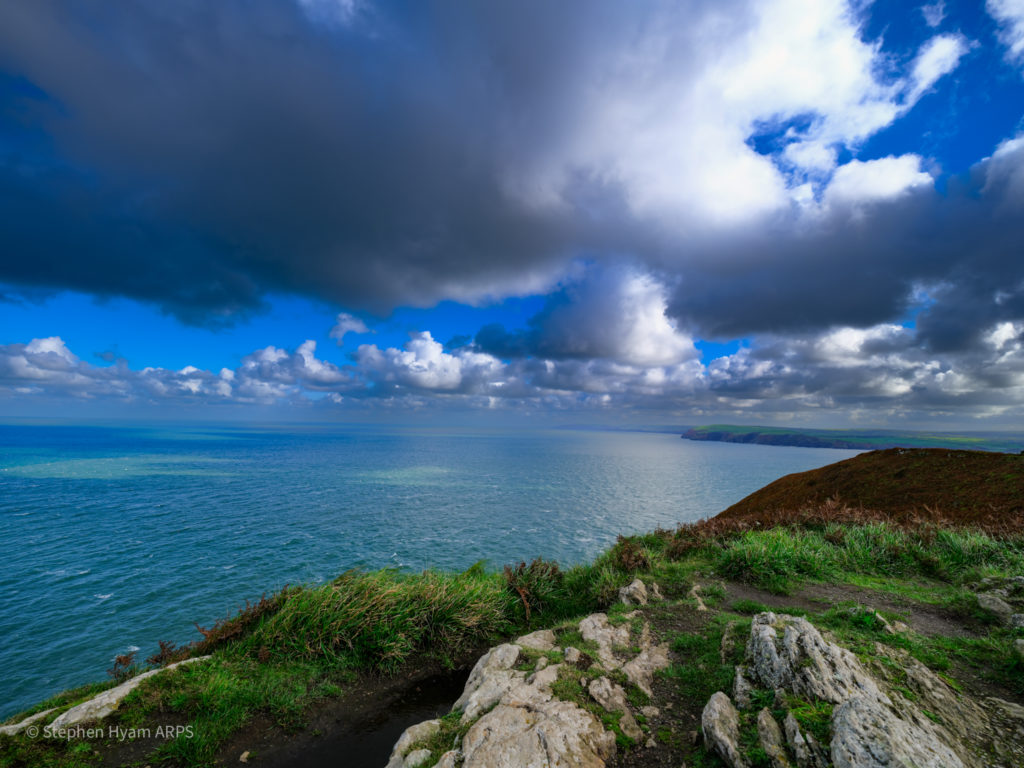 We didn't have children so both of us embarked on careers, mine involving long-term jobs in different parts of the UK, Europe and the world.
My father died young, never able to retire to Brynhenllan. The house was left to my brothers and I.
In quiet moments I longed to return there. I did use the house as often as I could and sometimes stayed for months when between jobs. Each time leaving was difficult.
Thirty five years passed in this way. Then everything changed.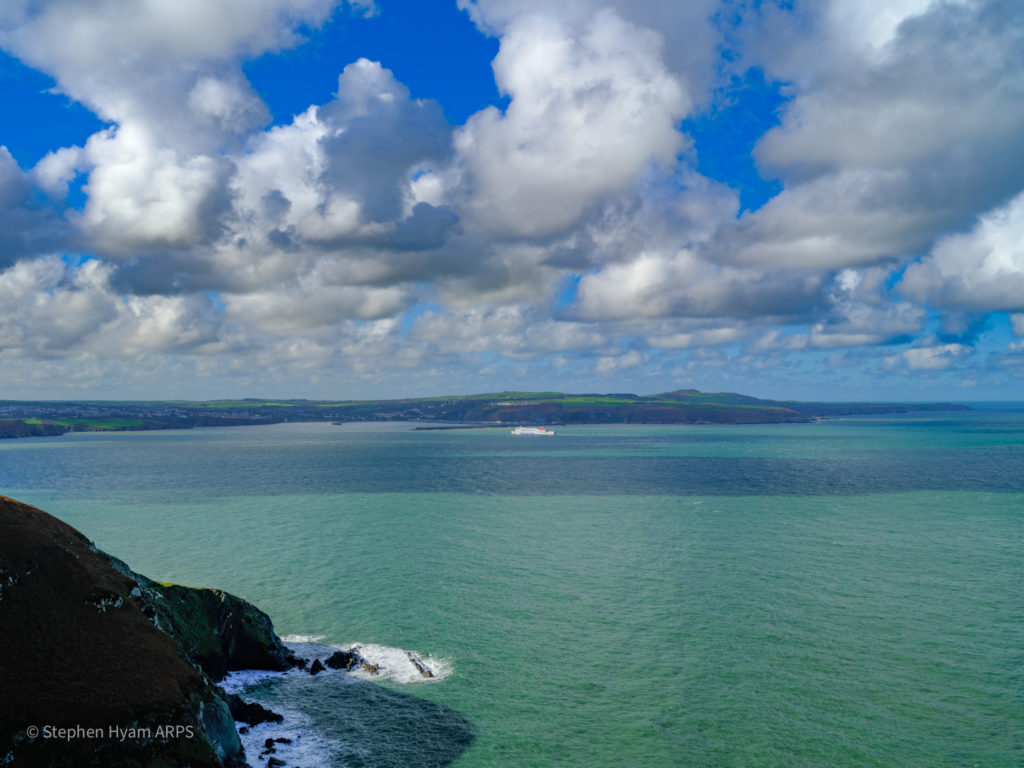 Retiring
Suddenly my work life was over and I was worn out. My lovely wife said "retire and go there", so I did.
The house I walked into in 1977 is now my home.
After years of living in places for a too short a while to settle I can now make friends and join in the conservation community.
I have time to volunteer for local conservation organisations, SeaTrust in Goodwick, Cardigan Bay Marine Wildlife Centre in New Quay and the Friends of Skokholm and Skomer.
My sun may be in the west but there is still time to linger and maybe have a meal and a drink at, the "Old Sailors" in Pwllgwaelod? It's still there.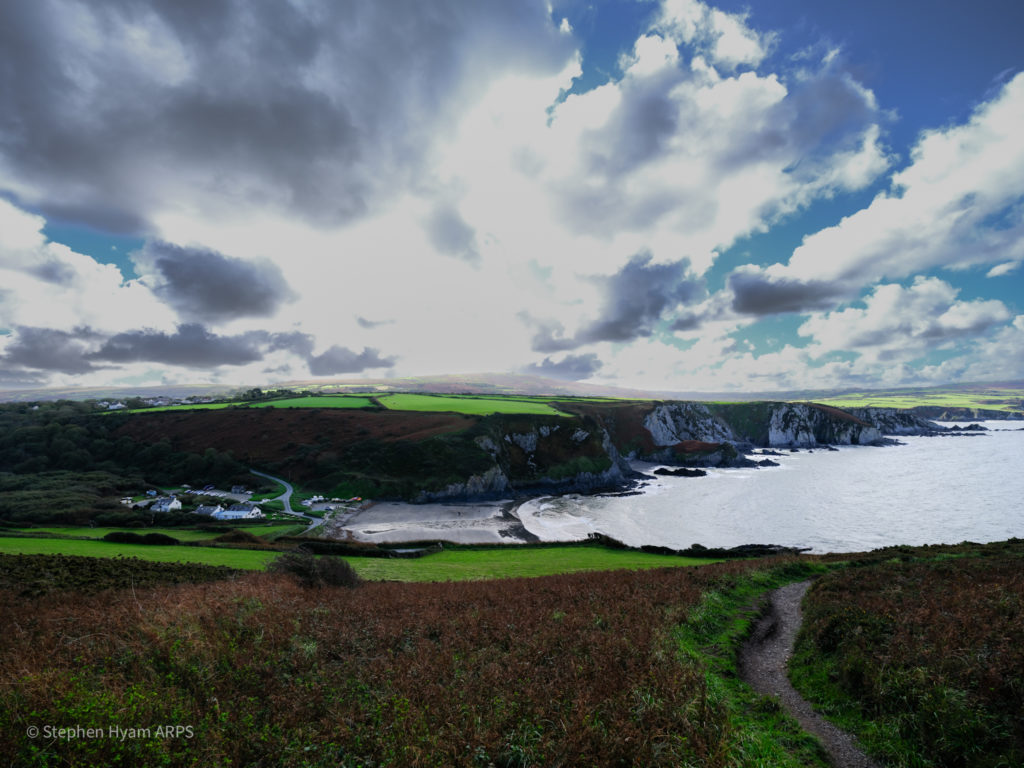 My English alternative language definition of hiraeth it is 'a force that is irresistible and ever growing which draws you to where you will find happiness'. Resistance is futile. Giving in to it is sweet.
It's very difficult to drag me away. There aren't many places you can buy local lobster and crab in the filling station after all.
---
Support our Nation today
For the price of a cup of coffee a month you can help us create an independent, not-for-profit, national news service for the people of Wales, by the people of Wales.