Culture
Letter from Fishguard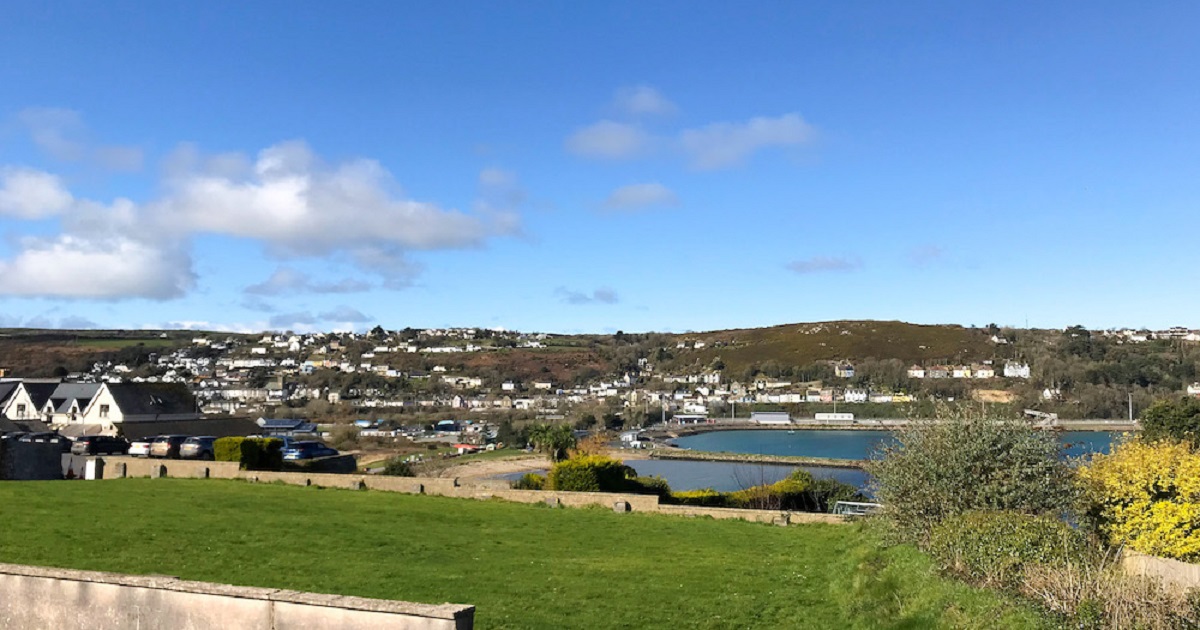 Tim Wickenden
You cannot write about the North Pembrokeshire town of Fishguard (Abergwaun) without including its twin Goodwick (Wdig) which stand opposite one another with an area of flat land separating them.
Called Goodwick Moor, it was the scene in 1078 of the battle of Pwllgwdig, a bloody affair, in which Trahaearn defeated Rhys, laying the seeds for the Tudor dynasty in Pembrokeshire.
Colourful
While Goodwick rises steeply, plastered with colourful housing terraced on the rocky slopes affording commanding views back toward the ocean and its neighbour, Fishguard is split between two communities, the larger sitting atop the high ground opposite Goodwick and the smaller—picturesque Lower Town—nestles in the mouth of the Gwaun Valley, beyond which rise the Preseli Mountains.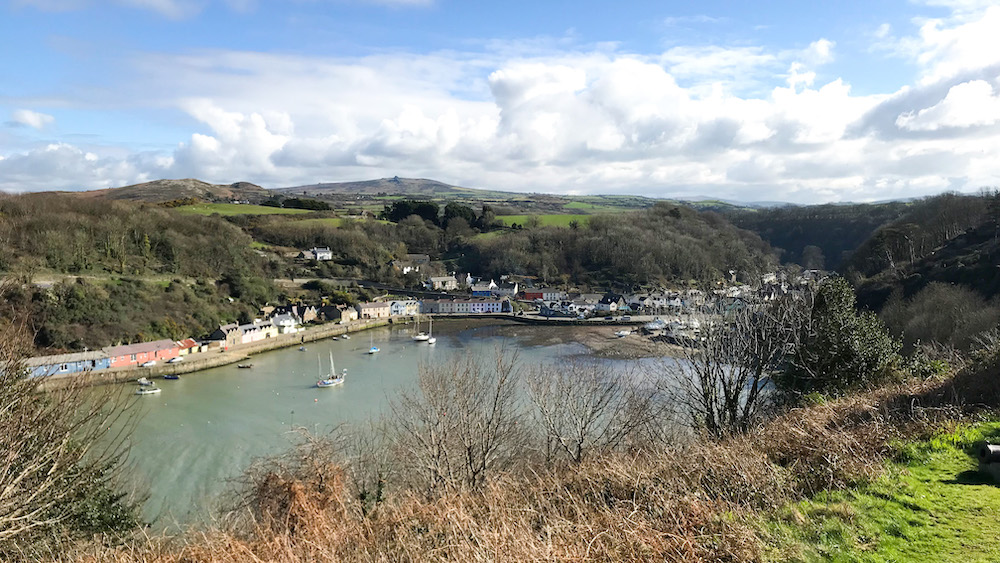 While many communities that dot Pembrokeshire's breathtaking coast have fallen foul to the necessary tourist invasion with swathes of properties becoming holiday homes, Fishguard and Goodwick maintain a strong year-round working population that remains stable.
At the last count in 2021, the population stood at 5443, making it the fifth largest community in Pembrokeshire. At whatever time of year, it feels lived in.
Home to a variety of businesses, Fishguard offers a mix of shops, a small supermarket, coffee-shops, a chippy, hairdressers, barbers, purveyors of art, an indie bookshop, a scattering of pubs, and one of the country's finest boutique hotels, which travel author, Bill Bryson described as: 'Quite the nicest guest house I stayed in this trip.'

Resilient inhabitants
In recent years the town has weathered the great banking crisis—all the banks have gone, but enough said about that—the COVID pandemic, that Brexit thing, a stream of faraway and largely comical political upheavals, and now a new economic crisis batters its resilient, creative inhabitants.
Despite all this, life bumbles on.
Locals may grumble over a pint, or as they stop to natter on the golden mile, that isn't a mile, not by a mile, but an attractive short throw of pavement and greenery, with benches on which to sit and watch the world go by.
And go by it does. I've lost count of the friendly encounters had here, and that is the essence of the place, friendly.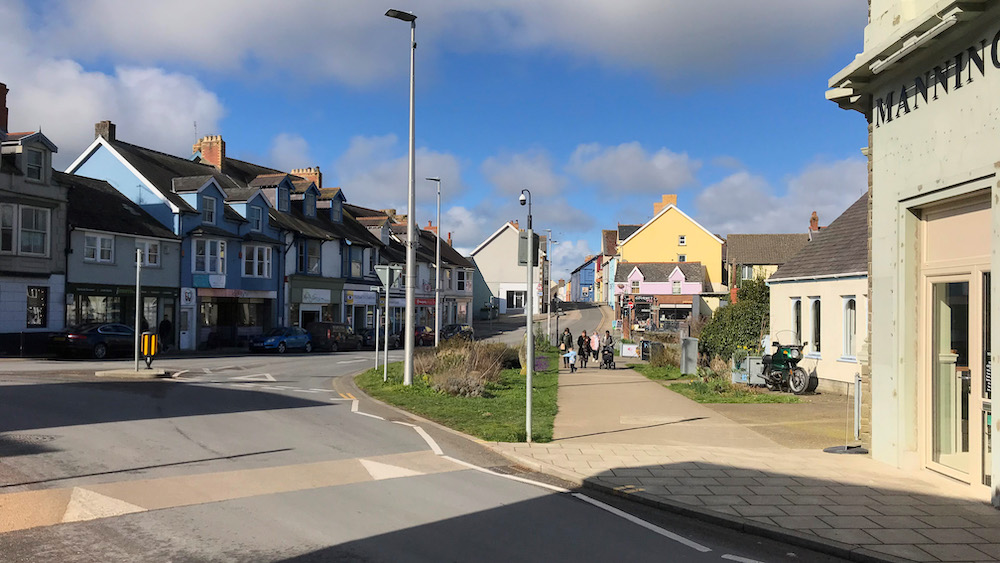 There is a heart to Fishguard, born from the intermix of natives and incomers. Being remote it is not what I'd call cosmopolitan, but over the years, a hugely welcome minority of cultures have found their way here to enrich the town's long history.
I dare say people have made this place their home for as long as people have been here. But it was Vikings driven from their cold, harsh environments, who first made a permanent community here over a thousand years back.
The town gets its English name from the Old Norse word Fiskigarðr, meaning a fish trap enclosure. The remains of two such enclosures are visible today, one on either side of Fishguard Harbour.
Despite an ageing population, there are many young families and the twin towns house three primary schools and a newly rebuilt secondary delivering learning to the age of sixteen.
A youth pop-in-centre, POINT, offers opportunities for young people to meet, engage in activities, seek counselling, training, and mentoring. And for those seeking further adventure, Lower Town is home to the Sea Cadets, and a yacht club.
Lure
With a wealth of sports fields, a leisure centre, swimming pool, bowling green, tennis courts, squash courts, and easy access to the sea for wild swimmers and water sports enthusiasts, there's no shortage of facilities to keep fit.
For some natives, once drawn away by work or adventure, there is a lure that pulls them back.
There is a power to belonging to an ancient place, and it is impossible to deny the beauty of the countryside, the clear, cold water, the breathtaking views, delicious walks, modest progress, and the undying love the community has for its town.
It is why tourists come here, too. Lots of them, from all over the world. They come by car, train, cruise ship, and on the ferry that several times a day shuttles between here and our close Irish cousins.
They come to enjoy the land, the coast, the beaches, the hills, the world-famous coastal path, but also the culture.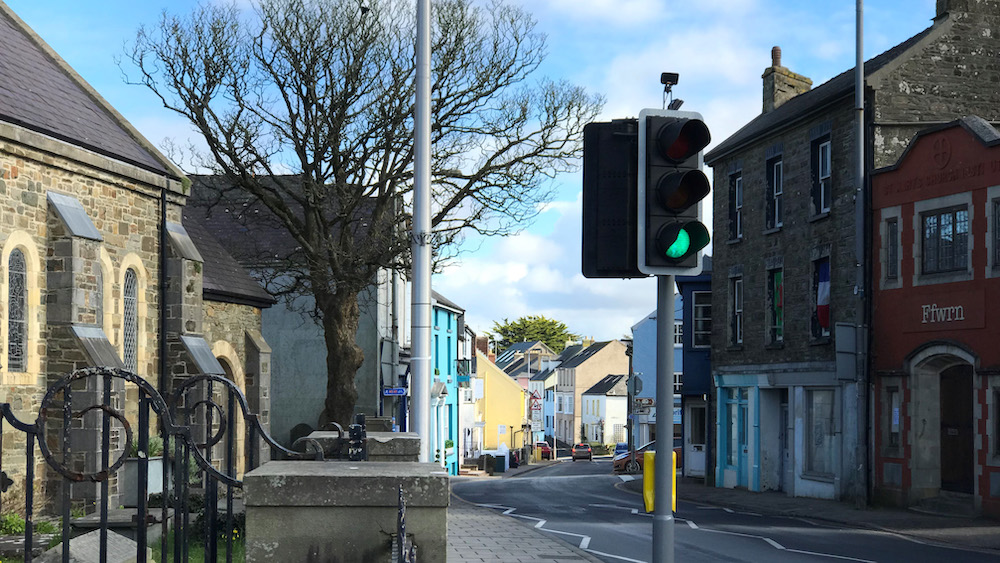 Stories everywhere
Fishguard boasts several music festivals, and a wealth of artists, writers and musicians have made it home.
The town has a community-owned theatre-come-cinema. A hub for music, film, festivals, and community events. Live music spills often from the local bars and pubs.
Anywhere people meet socially is fair game to the extraordinary wealth of local musical talent, and open mic sessions afford the opportunity for emerging performers to cut their teeth.
Art is everywhere, as are the stories, but you must come here to experience it.
Invasion
In a gallery housed within the town's library lives a stunning 30-metre-long tapestry depicting the events of February 1779, known locally as "The Last Invasion".
The tapestry, similar in style to the Bayeux Tapestry, is free to view and one of the finest in the world. It tells the story of the invasion.
Four vessels, originally part of an invasion fleet bound for Bristol, approached Fishguard, but seeing it defended by a fort—still visible today—beat a retreat and landed at nearby Carreg Wastad.
Coming ashore, the disparate band of French soldiers and conscripted convicts led by Colonel William Tate, an Irish/American and veteran of the American War of Independence, found their way into local homes and a stash of Portuguese wine recently salvaged from a wreck.
After several days, locals armed with pitchforks rounded up the invaders, who, believing the area to be rich with troops, threw in the towel and they signed the surrender in what is today the Royal Oak Pub.
It's hard to imagine how climate change, and progress will find Fishguard in the years to come, but I dare say it will remain much as it has for centuries, a quiet, inconspicuous gem in a culturally rich country inhabited by exceptional people.
---
Support our Nation today
For the price of a cup of coffee a month you can help us create an independent, not-for-profit, national news service for the people of Wales, by the people of Wales.