Culture
Letter from Holywell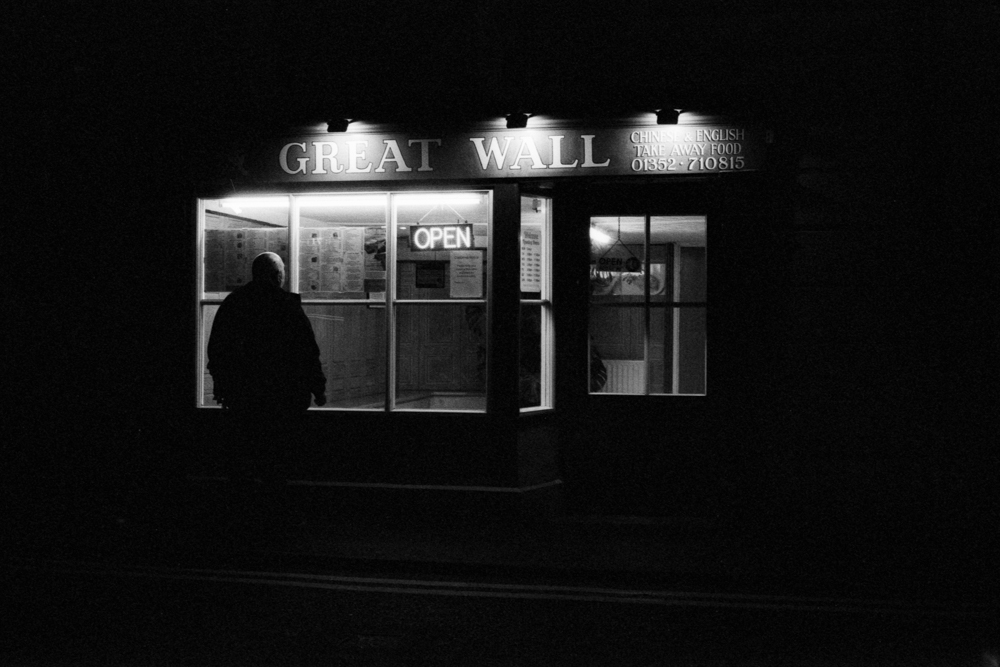 Mark Moran
The Lourdes of Wales was built around a mystical holy well which had sprung up from the legend of a girl, decapitated, for the love of god, over a man.
Luckily her uncle Beuno heard the commotion, popped her head back onto her shoulders and brought her back to life.
Holywell sits on the bank of the Dee Estuary overlooking the Wirral peninsula to the North East. A sign in the high street proclaims Holywell as a 'Prosperous Market Town'. Once maybe, it's hard to see the prosperity at first glance.
Ask anyone about Holywell and you'll get a familiar answer,  "A rough town full of pubs, takeaways and charity shops". I'm not convinced, even the charity shops are closing down.
But now, as I return to Holywell with my camera and observe through a lens, I can see most changes are cosmetic.

The buildings that make up the high street remain but the businesses have changed or moved on leaving empty shops, waiting for new tenants with new ideas. Very few businesses remain from when I lived here.
Growing up in Holywell during the 80's did seem rough, plenty of hard knocks to sneer and growl at you if you so much as looked in their direction.
There was nothing to do back then, not even a skate park. The most excitement we had was hanging upside down from goalposts or making small fires in the old derelict windmill and running off sniggering to ourselves.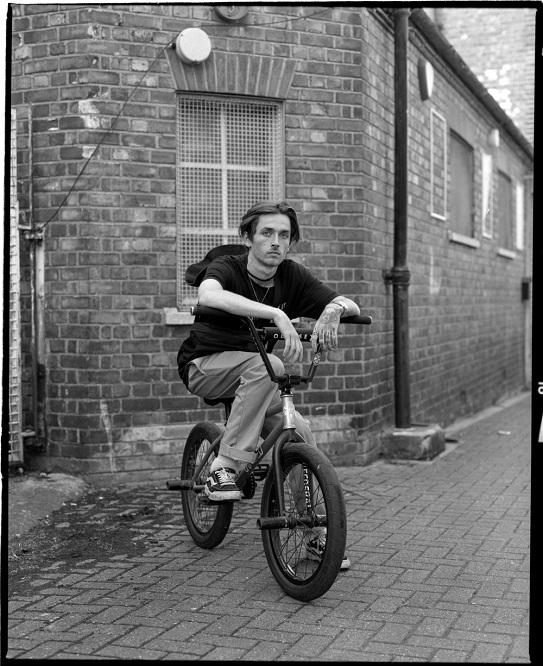 Holywell felt a world away from what was happening in newspapers and music magazines. There was a micro punk scene but that soon fizzled out leaving a sweet taste in my mouth that somehow enriched my artistic interests.
The only vice or substance we could score was an Embassy No. 6, sold to us for 10p each by the lady in the old newsagents on Brynford Street.
Stuff just wasn't as openly accessible as it seems to be around the high street now. The air has a certain pungent flavour, blow-ing on the breeze, lingering in the air.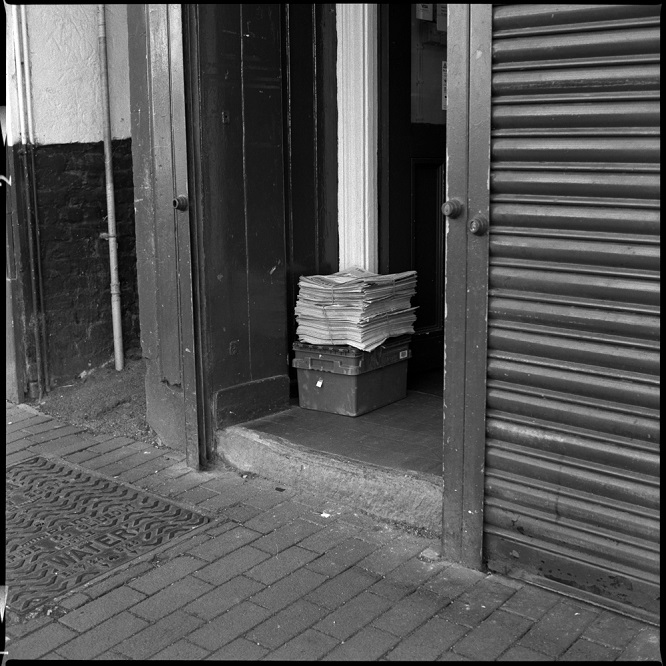 My paternal grandmother moved to Holywell from Liverpool in the early years of World War Two to escape The Luftwaffes bombs.
During a pilgrimage to St. Winefried's Well my great grandmother secured a flat for my grandmother and my 9-month-old father. A safe haven to build a new life in the safety of the Welsh hills.
My Grandad followed after the war and got a job at the Courtaulds Factory in Greenfield.
He worked his way up eventually settling in a handsome detached house on Pen-y-Maes. A rose bush garden and a pale blue Ford Cortina tucked up in the garage. Very well to do in those days.
After he died we discovered an old biscuit tin in the cupboard under the stairs, a treasure trove of documents that shared clues about their lifestyle in Holywell during the 60's and 70's.
Receipts and payment books from many of the shops in town. Their homes were bought through Stan Brown's estate agents and almost everything was 'on the drip' or rented. The cooker and fridge paid for weekly, even the tv from Jim Williams electrical shop was rented.
These documents were an insight into the past and hinted of a thriving high street, bustling with activity and trades, even a cattle market and train station. An enclosed hive of retail activity.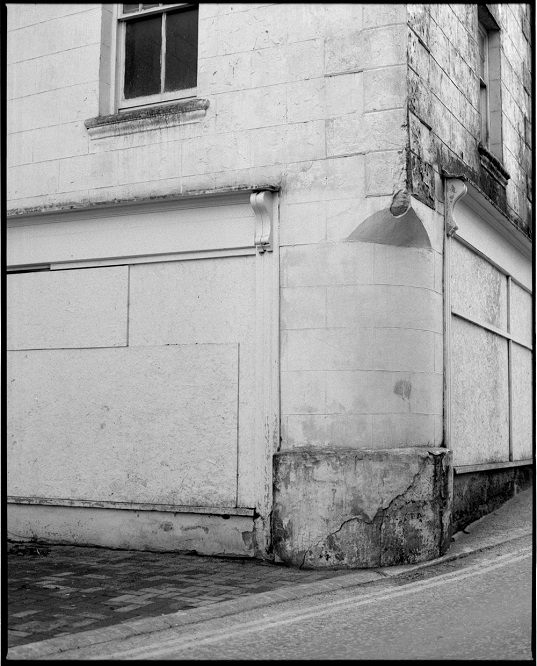 Although long gone, one shop holds special memories for most people who grew up in Holywell. A real-life Aladdin's cave, literally stacked floor to ceiling with toys and games.
But now the building stands boarded up, pale and empty, still bearing the scars from buses and lorries as they inched through the tight turn.
Is Holywell's current 'ghost town' status the result of bad planning and missed opportunities? Stubborn attitudes and behind-the-times thinking let down by the local council and town planners? Perhaps.
But there were other forces coming into play in the eighties and the way we shopped was about to undergo drastic changes.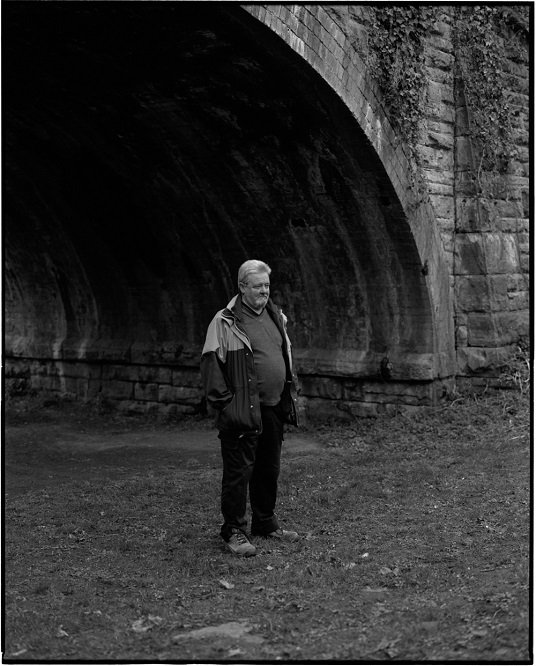 New concepts for shopping experiences were taking root in out-of-town retail parks and shopping centres like the Greyhound Park in Chester.
Created by forward thinking, profit driven developers with shareholders to please. They knew they could entice people away from stuffy brown and beige small towns.
More and more people had cars making these new retail parks and shopping centres more accessible with their free parking (no parking eye yet) and huge well-lit stores to welcome town folk in. They were called stores, not shops!
Local independent boutiques were old hat, it was where granny bought her frocks and grandad's undies. Glamorous new stores like Next and River Island were the brands to be seen in. Retail was moving on.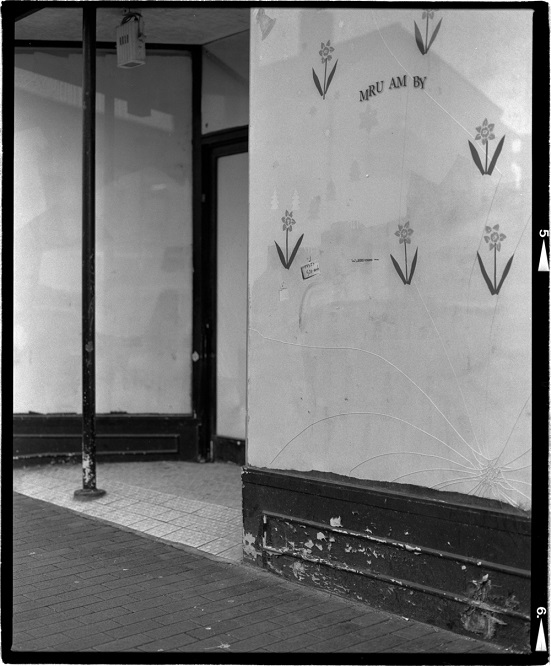 It's true, in some respects. There has been a constant inconsistency in this high street, a continuous turnover of shops and traders setting up and closing down. Each time an enthusiastic attempt to breathe life into a decaying high street.
But this can be said of any neighbouring towns. Flint, just 6 miles away has seen the same decline, fallen victim to the retail revolution and struggled to keep its high street alive ever since.
When the new A55 expressway was constructed it cut through North Wales like a knife, bypassing Holywell completely and starving the town of passing trade.
Tourists on their way into Wales were now oblivious to the ever diminishing delights of Holywell, opting for the holiday towns and villages along the coast.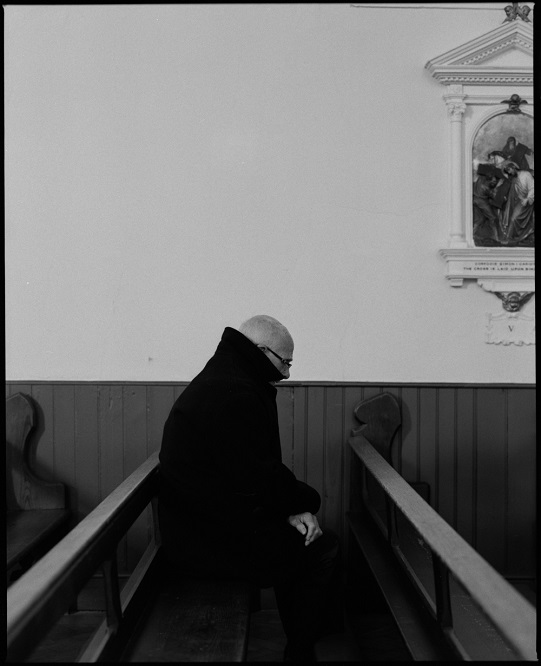 Arguably the biggest hammer blow for Holywell was pedestrianising the high street. Shops soon started to suffer and the rot set in.
The high street was left with a lavish block pavement, boarded-up shop fronts and plant troughs full of weeds. Then the banks closed and the high street spiralled taking the beating heart of the local shopper with it. The ghosts moved into town and have been groaning ever since.
Reopening the high street to traffic recently has helped but Holywell really needs a modern day Beuno to pop Holywell's head back onto its shoulders to bring this once bustling town back to life.
---
Support our Nation today
For the price of a cup of coffee a month you can help us create an independent, not-for-profit, national news service for the people of Wales, by the people of Wales.