Culture
Letter from India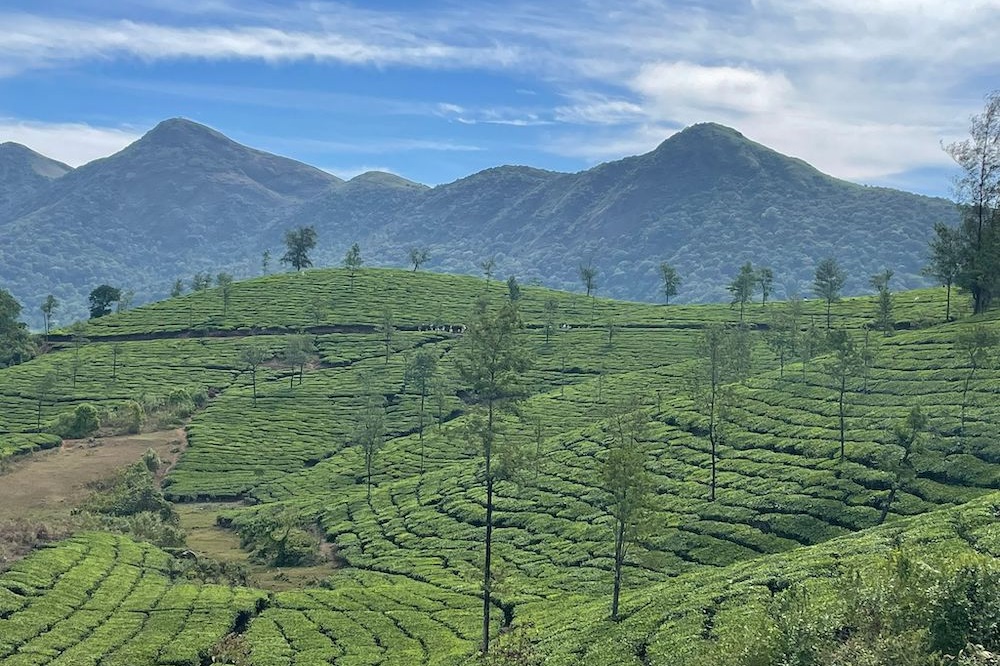 Niall Griffiths
Delhi is:
Surprisingly chilly and surprisingly canine: the street dogs are everywhere and completely lovely. The young monkeys play hide-and-seek around the trees and outdoor furniture.
The incessant honking is, you realise, a kind of language, with its own inflection and intonation and lexicon; it says a lot more than simply 'look out'.
Civic rules are startlingly strict, and the more I travel outside Europe, the more I realise how relaxed and laid-back much of Europe is in comparison, and my continental compatriots – Basque, Catalan, Georgian, Latvian, Icelandic, fellow Celt – bear this out.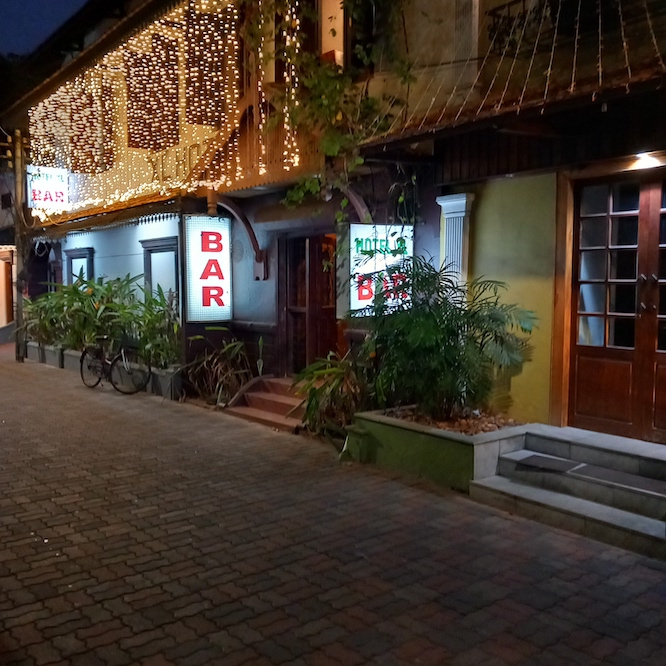 Delhi is:
A vast chasm between human experience: marble mansions behind manned gates, on the other side of which children tug at shirts and say 'dali, dali' ('water') and where a wizened, twisted claw of a hand reaches into the airconned car, a face behind a mask pleading 'cana, cana' ('eat').
It is bodies under filthy tarpaulins against the elaborately carved walls of mosques. It is a Boschian caravansarai on the motorway to the privately-run university; tuk-tuks zipping between the dwarfing flanks of tankers like mackerel between sharks, donkeys and camels laden with goods and chattels, mopeds carrying entire families, vehicles clanked together from parts of other various vehicles to resemble Mad Max war-wagons.
For a large stretch of it, this highway skirts a mountain range of the world's garbage, huge humps of it steaming and reeking beneath swirling clouds of corvids and black kites.

Mad tapestry
Delhi is humanity. The dropped stitches in the mad tapestry of it. I understand relativity, and accustomisation, but I'm finding it hard to appreciate how this can, day in and day out, be borne.
I ask a homeless guy why he sleeps at the very edge of the highway, where trucks blunder mere inches past him, and he tells me that the backdraft from them blasts the mosquitoes off his face.
No green no quiet no space.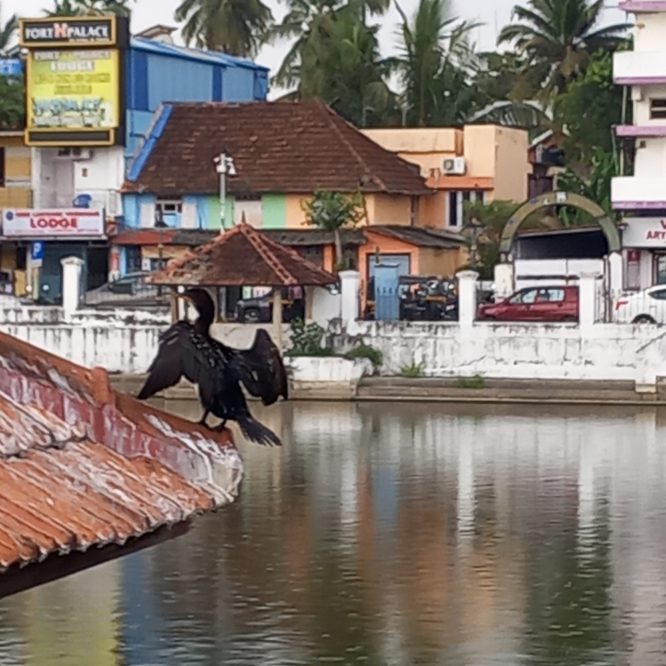 Trivandrum is:
Just like Delhi, only hotter. The humidity comes at you like a roaring beast with flailing arms. The day we arrive, thirsty beyond description, we are told that the first day of the month in Kerala state has been designated an alcohol-free day.
To Europeans, this news is shattering.
I stand in the rooftop bar and look out over the city, the neon blushes in the smog, watch the flying foxes beat impossibly past, and sip something citrussy and fizzy and outrageously non-intoxicating.
The butterflies are quick bolts of beauty through the bushes. I'm so thirsty for not just booze but also for the cool and hidden havens in which it is ordinarily served. The city is a tumble and crash and steaming strew far below.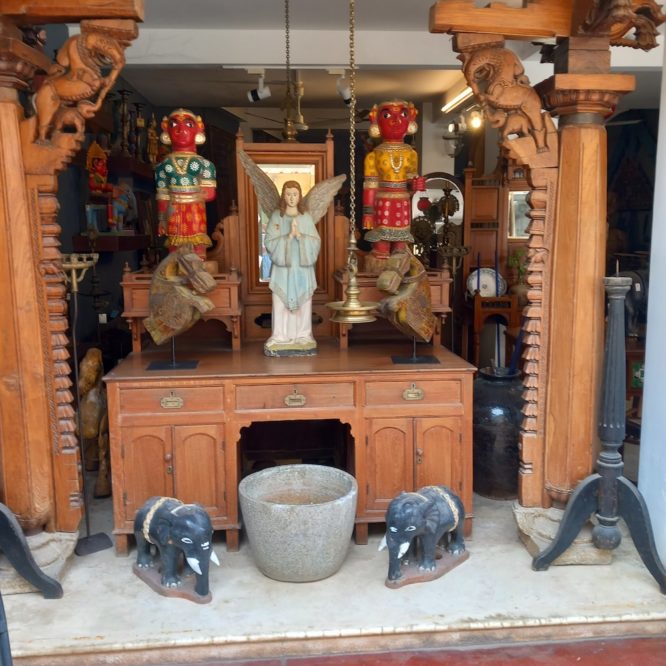 The beauty of the world
There are some places on the planet in which you think: maybe it's all over. The Endgames are done, gone, we've lost the botched evolutionary experiment and all we're doing now is kicking through the ashes. Seeking for hollow distraction like a dog gazing at the porthole of a washing machine. Pointless, pointless.
And yet beneath and behind this notion and usually somehow tied to it tightly is the beauty of the world; it can't help itself. Despite it all and despite what we're doing to it the world continues to thrill and enchant and stun.
I mean, after Trivandrum, we take a long and rackety and ever-upwards car journey into the Vagamon mountains and we arrive at the digs past midnight so can see only the stars, and oh what stars, above the humps of deeper darkness and I wake around dawn and shuffle out onto the balcony and there they are, the mountains, immensities bursting and boiling with the liquid trills and whistles of birds and insects and other unknown things that in their various languages are crooning my name.
The green and the steam and the mountains hoving out of it as if in the act of creation. Back in the room, I see that my white bedsheet is like a dot-to-dot puzzle with spots of blood where, in slumber, I'd rolled onto my back and crushed a platoon of feasting mosquitoes. I'd left the balcony doors ajar. Wait for the itching to start.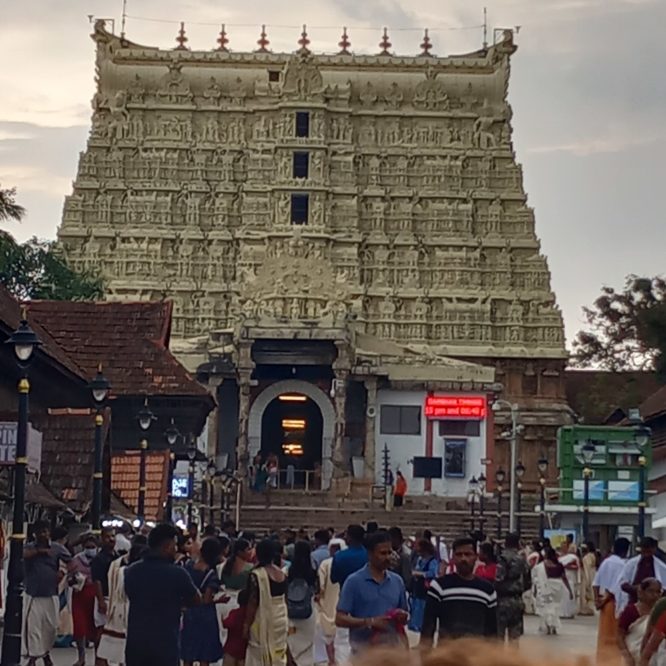 Fort Kochi is:
Portuguese influence. Bars and ginnels. Crazy on a smaller scale, a more bearably human scale.
How the imperialists ever thought they could control and subdue these people is risible.
Like filings to a magnet, the student girls are drawn to my fellow writer Meghan Hunter; they're caught in her tractor-beam. It's extremely sweet and there's a little song in my heart.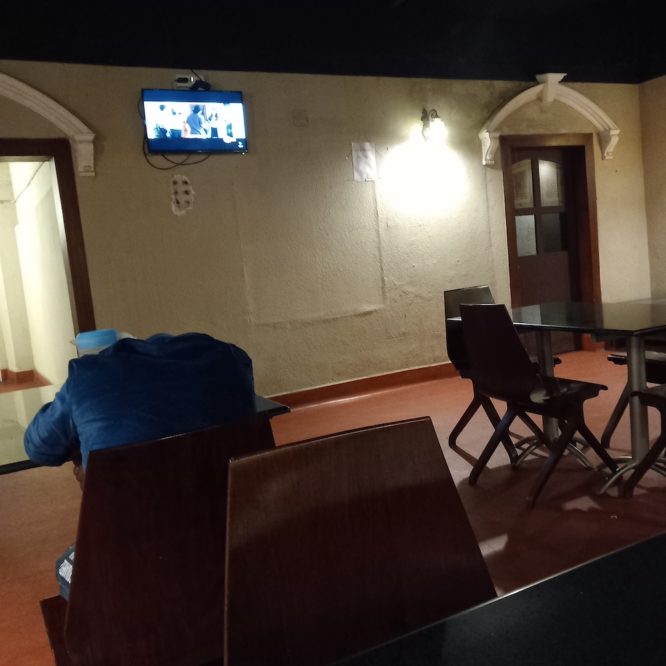 Later, we will visit the bleakest beach on the planet; do you recall the end of The Time Machine, the novel, where the narrator leaps forwards millions of years to a black and blasted beach with an oily poisoned sea out of which scuttles what humanity has evolved into, a kind of twisted and deformed crustacean with dead and empty stalked eyes?
Well, it's like that. Only with more litter. Nevertheless, I'll wish I was back there when, on the way home, I drink lager at 12 quid a pint in the soulless hangar of Dubai airport.
Anyway. That's India. Or the parts I saw of it, recently.
Enjoy more 'Letters from' and other writing by Niall by following the links on this map
---
Support our Nation today
For the price of a cup of coffee a month you can help us create an independent, not-for-profit, national news service for the people of Wales, by the people of Wales.