Culture
Letter from Leckwith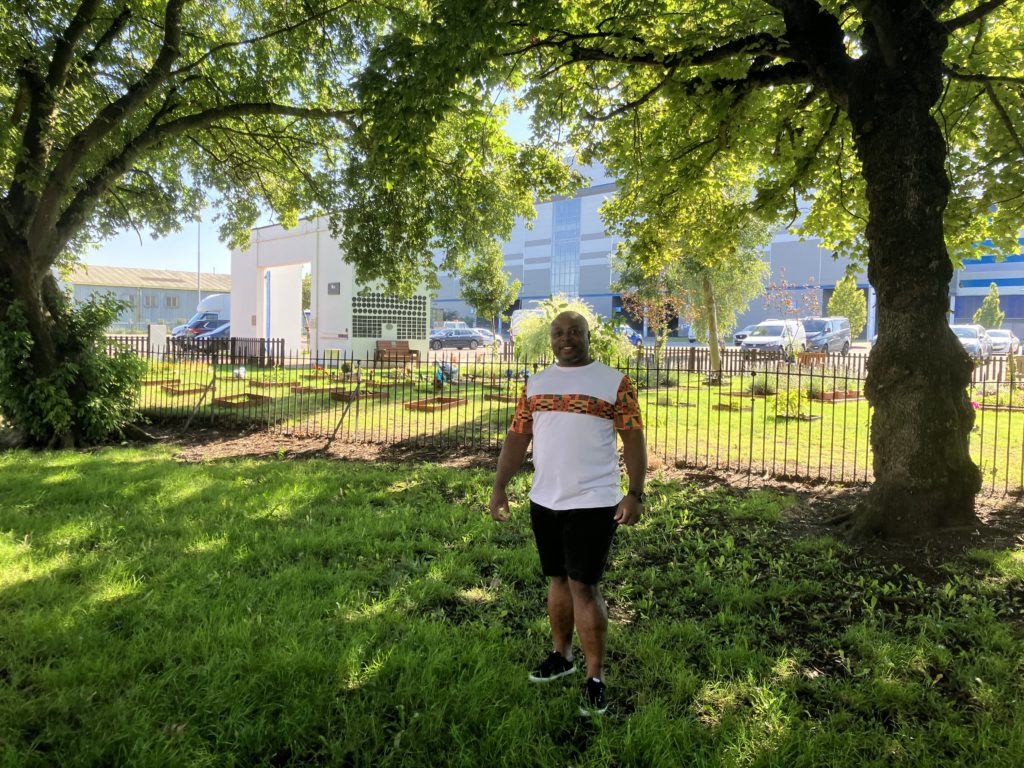 Eric Ngalle Charles
In the distance, a feather floated in the air as if dancing. A girl in a blue dress blows kisses, an Aurevoir. A sleeveless potbelly man painted the pavement charcoal black. Bus 92 crawled at a snail's pace like the Home Office, creating a backlog of traffic.
"Mate, you said you are going to Morrisons. This bus goes to Barry Island.''
"No worries. I will get off at the next stop.''
"You might as well get off here and wait for the 95.''
"I said I would get off at the next stop.''
A man with a green jacket that hung above his stomach, with an elephant nose and a rhinoceros' buttocks, yelled at the driver. I named him Baby Rhino — a disservice to rhinos. I have seen comely rhinos in David Attenborough documentaries.
At the bottom of Neville Street, men in yellow vests and brown boots pounded the pavement as if drilling for oil.
"I blame Cardiff Council. If this were China, they would have finished. If not, they would all be sent to the Gulag. They have been doing this work since before Covid,'' Baby Rhino said, his neck swivelling like an owl. Was he begging us to agree with him?
He fiddled with his red Cash Converters' bag and brought out yellow Sennheiser headphones.  I wondered if he was a failed historian. I read somewhere about the Gulags and the Russian FSB.
Gregregregre, greeeeeeee. The bus screeched and stopped. "Are you trying to kill us?'' Baby Rhino shouted. I agreed with him. People have had whiplash for less.
"I am sorry, traffic is being diverted. We must go via Leckwith, Sloper Road and back to Penarth.'' The driver popped his head and shouted like an extra amplifier.
"I hates this country, I do. It is one thing after the other.''
Baby Rhino mumbled and fiddled with a rollie pinned on his left ear. It fell; he picked it up and dropped it again. I have seen pelicans do a courtship dance, but this was something else, a struggle between a man and his rollie. I wondered if it was Golden Virginia.
"You might as well give up.'' The driver shouted. Rhino abandoned the cigarette and lumbered off.

In Russia, there are buses shaped like tortoises called Cherepaha Avtobus. You jump on them if you wish to miss an appointment. They are mostly filled with Babushkas, complaining about wars, Dachas, and their missing husbands. Bus 92 did not disappoint. With no Welsh Babushkas onboard, it crawled at a snail's pace.
Gring, gring. A phone rang.
"Heyo, heyo. Sto rasti? Kujor Meri? No, no. Me no Inglish. I say, me no, no, Inglish.''
"You see what is wrong with this country? You came over here, and you can't learn our language.'' A woman struggling with a pink pram mumbled. She did not realise how loud she spoke. We stared in her direction.
At Jeff White's car showroom, I pressed stop.
"Diolch Drive.''
"Croeso fy ffrind.''
This wasn't my stop. But the fresh air would do me good.
It was almost 5:30 p.m. A group of pigeons merengued under the railway bridge. A puffy-chested male danced around as if it was in a masquerade before mounting a female—the nature of things. I smiled.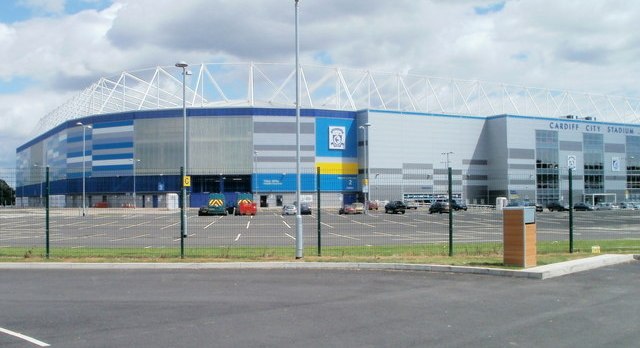 The sun crept over the horizon towards Barry Island. I turned left at the traffic light, crossed the road, and into Leckwith Park.
Why do police officers not clean up after their horses? We are always picking on cows, methane, and greenhouse gases. Police horses leave more than carbon footprints behind.
Through gaps in the trees, hunched like a platoon of soldiers, I saw Cardiff City Stadium, a giant saucer planted by an ancient civilisation. Next to the restroom, a group of children dressed in black and white, like the great spotted woodpecker, chatted as if quarrelling.
A Lidl security guard, older than my father, God rest his soul, chased two men. I say chase; he was slower than the Cherepaha Avtobus. "Stop, thieves,'' he shouted. The men skipped over the fence, through traffic and disappeared in the direction of Ysgol Fitzalan.
Three women by the swings laughed. "I don't blame them.'' The one with the grey scarf said. "It is the cost-of-living crisis. Everything has gone up. I bet you they are stealing on demand.'' With a mango-shaped head, she looked like my geography teacher. How did she know all this?
I walked towards the red bench, leaned on it, and faced the stadium. Beyond the park's fence, little blue, red, and white scarfs were pinned to the ground. I have been down this path many times; why am I only noticing them today?
To the far right, a woman with long eyelashes and a grey jacket sat on a bench, whimpering. She burped. It sounded like a slight tremor. Next to her were several cans of Stella Artois. My eyes returned to the flower baskets and the scarves. I walked out of the park and turned right for a closer look.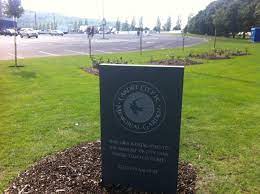 I saw two plaques. "In Respectful Memory of Jock Stein,'' one read, and the other, "Remembering Veterans and Fans, at the Cardiff City Memorial Gardens.''
Below the plaques were the names of the dearest departed, Kevin Feeley, Jamie Davies, and Sean Christopher Taylor. On top of each name was a bird designed like a swift in flight. So, this is a Memorial Garden, a sort of cemetery.
"Excuse me.'' I looked up, and the woman beckoned. At that moment, I heard my mother's voice. Mwana mi, ozrowah na wato waweloo srongo. How did my mother know I was in the cemetery? Why was she warning me?
I looked up; the woman and the beers were gone. A group of giant seagulls with wheelbarrow necks were busy pecking away at crumbs, maybe worms where she had been sitting.
I wiped my eyes and looked again. Yes, she was gone. And the seagulls were busy, feasting.
---
Support our Nation today
For the price of a cup of coffee a month you can help us create an independent, not-for-profit, national news service for the people of Wales, by the people of Wales.