Culture
Letter from Llanspyddid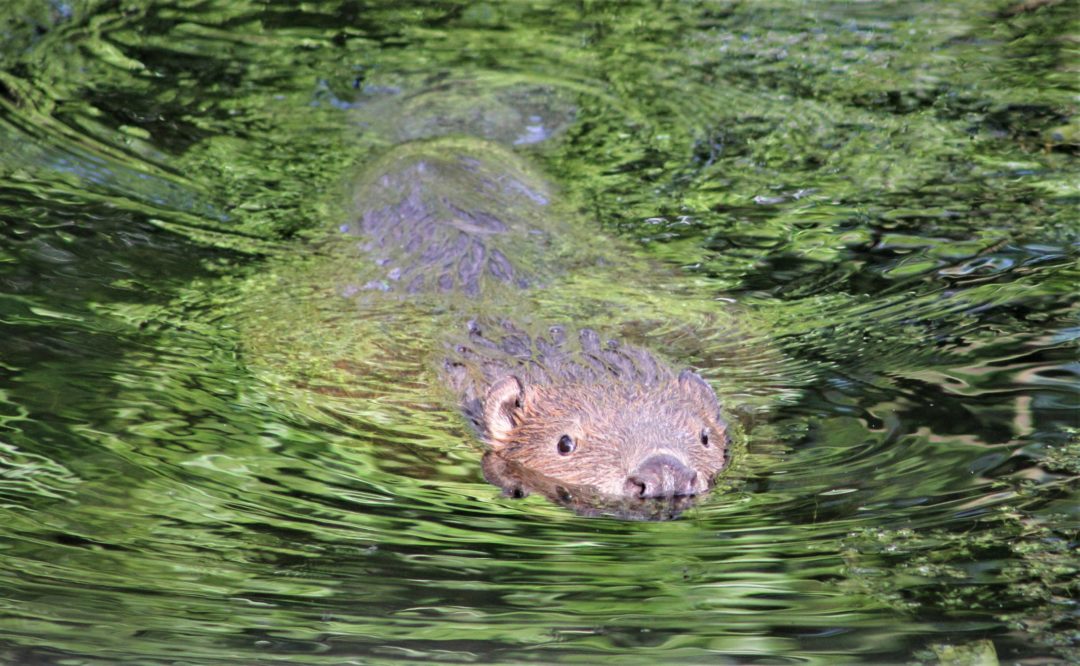 Tom Bullough
Over the past couple of years, I have switched from swimming in the Wye and Usk to various upland ponds. This has been quite a decision; I live in Bannau Brycheiniog, and have swum in one or other of these rivers for most of my life.
On the one hand, there are the facts: algal blooms and the crash in fish numbers, the disappearance of invertebrates, the new threat posed by PFAS "forever chemicals" and the routine floods that have torn away the essential ranunculus (river weed). You have to be living under a stone not to know how our rivers have been suffering from pollution and climate change.
On the other hand, you take your kids to the Usk downstream of Brecon, find the water smelly and sludgy, and find yourself forced to reflect on your responsibilities as a father.
The Wye and Usk remain beautiful rivers, but there comes a point when dipping your head feels like taking your life in your hands.
Everybody is concerned about this. In 2023, according to one poll, more than 90% of the British public want the rivers healthy by 2030. It has become a major voting issue.
And yet, at the end of May this year, the Wye was downgraded by Natural England from "unfavourable-improving" to "unfavourable-declining".
Extraordinary
Of all of the projects I have encountered which seeks to improve this situation, by far the most appealing has been Eligro, on Gilfach Farm near Llangors Lake.
In 2013, Colin Preece whose wife's family own the farm, singled in on this overlooked pond and introduced a pair of beavers, and beavers have lived and bred there since. The results have been extraordinary.
I first visited Eligro this March, walking with Colin among the dams and coppiced alders that are the result of the beavers' work. Though the beavers themselves were not in evidence, the landscape alone was a revelation.
The wetlands created around the pond have transformed its biodiversity. Not only are they encouraging flies – particularly mayflies and damsel flies – which have seen an explosion in the bat population, there have been many other new arrivals such as pied and spotted flycatchers, and many more kingfishers and amphibians.
"The beavers," says Colin, "coppice systematically, cutting openings in the dark canopy, so we've had wood anemones and flag iris coming through as well."
But besides these changes, my greatest surprise was just how correct the whole place felt.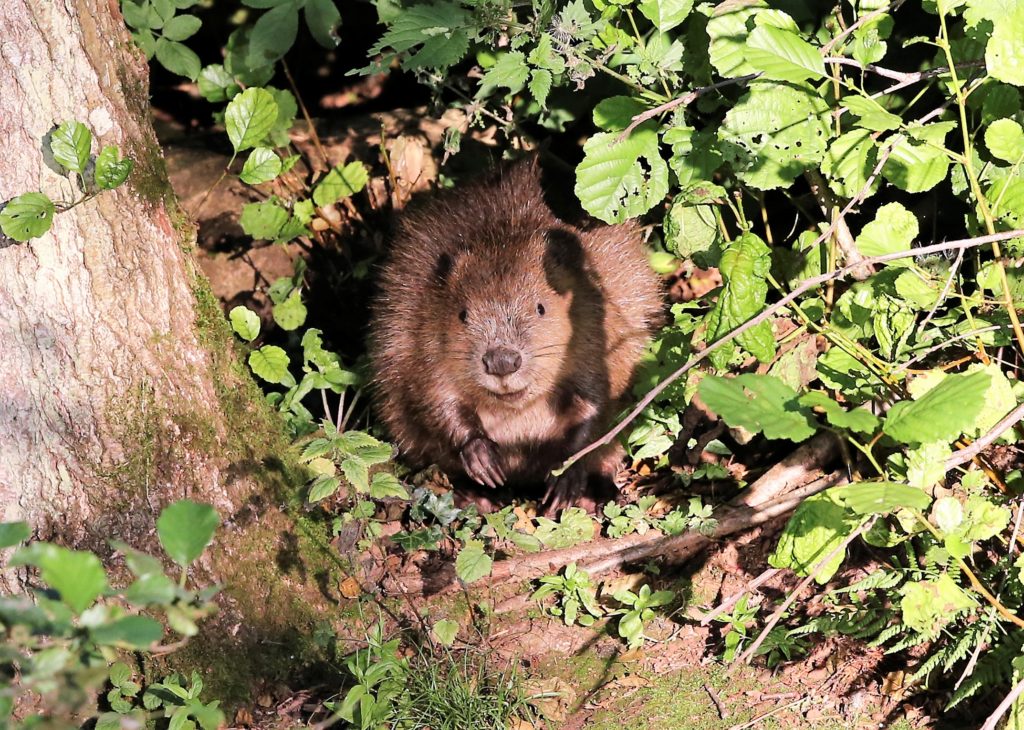 Native to Wales
Beavers, of course, are native to Wales, although they were driven to extinction many years ago. Even back in 1188, Gerald of Wales could write of the Teifi that it is "the only river in Wales, or even in England", where these animals exist.
Nevertheless, in the 15th century, Lewys Glyn Cothi described the "avanc" – in his account, a species of monster – resident in Llangors Lake. Since "afanc" is Welsh for beaver, a population would seem to have survived here for another three centuries at least.
Algal bloom
Like every other body of water, Llangors has seen major problems over the past few years. It was one of the first Nitrate Vulnerable Zones, and has experienced regular algal blooms.
It has also suffered from flooding, the result of drainage on the uplands, the removal of hedges and other changes in agriculture, which has seen a dramatic rise and fall in its water level – an issue, for example, for water voles whose burrows can be inundated.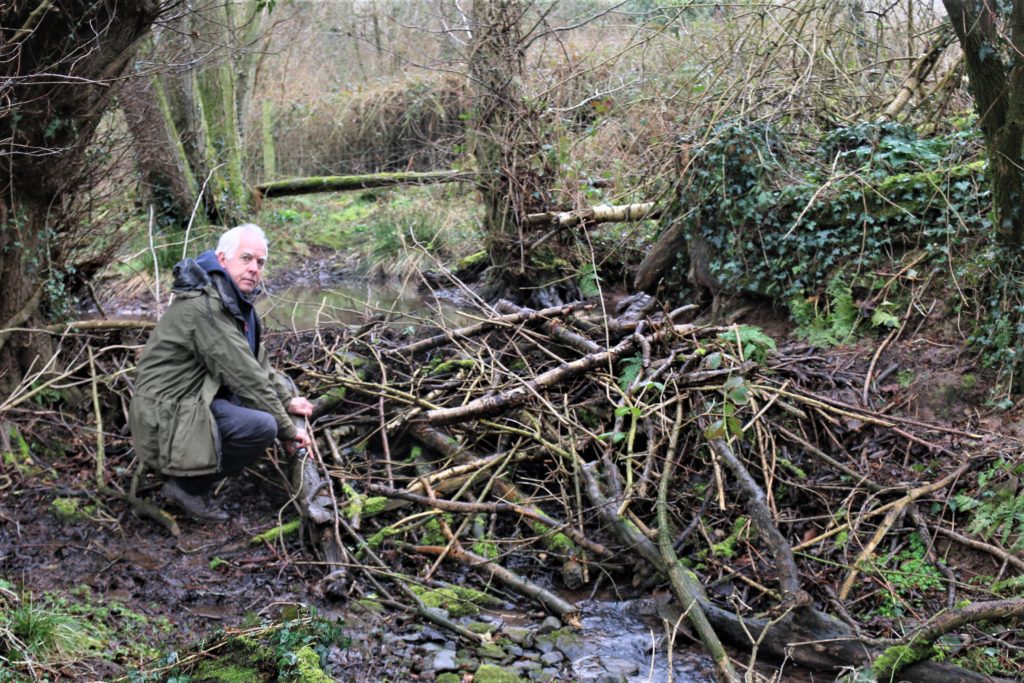 Water engineers
"Beavers are nature's water engineers," says Colin. "When they build their dams, they understand how to interlock timbers and how to push in stones and mud to hold the water back. Sometimes, of course, we do get flooding. But the dams do a lot to slow that down.
"And then, in the drought last summer, the only streams running were coming from the beavers' pond because their wetland acts like a sponge. That's what we want in the environment.
"If we had a number of beaver families living on the streams, they would be providing dams and slowing the flooding down. They would help to stop upland nitrates and phosphates getting into lower streams and into the Wye, and you'd see a huge increase in biodiversity."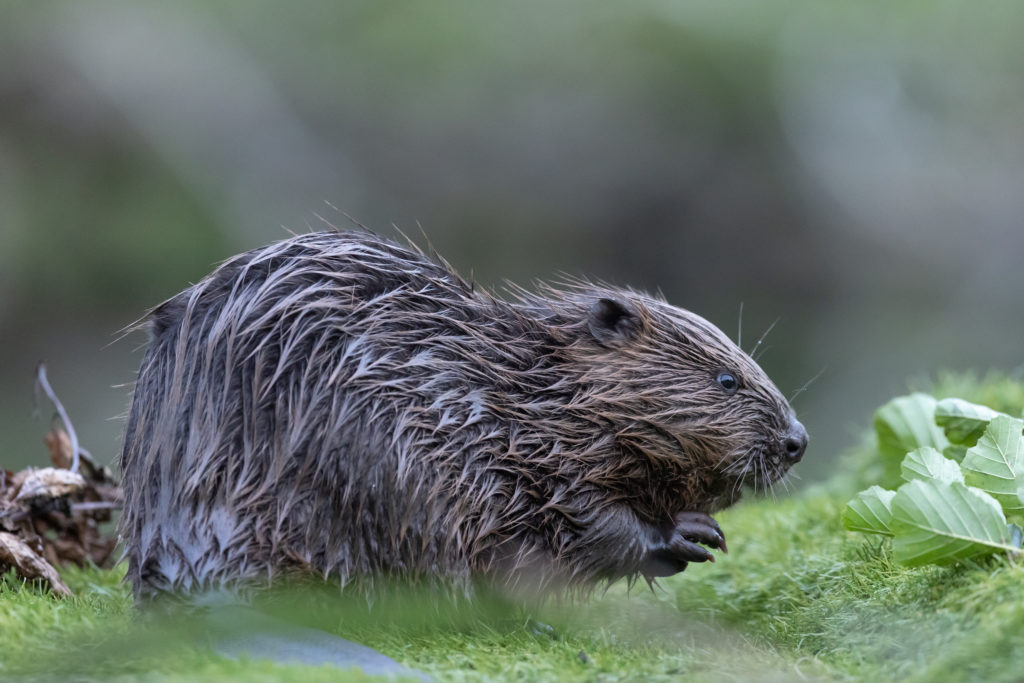 Come early summer, I became a routine visitor to Colin's hide at Eligro. Beavers are crepuscular, so it is only at dawn and dusk that you have a chance of seeing them.
Sometimes they would cruise the pond, stately and vigilant, often pursued by little grebe compelled by the disturbed water. Other times, one would climb onto the jetty where Colin leaves them piles of carrots – beavers being, despite the rumours, committed herbivores.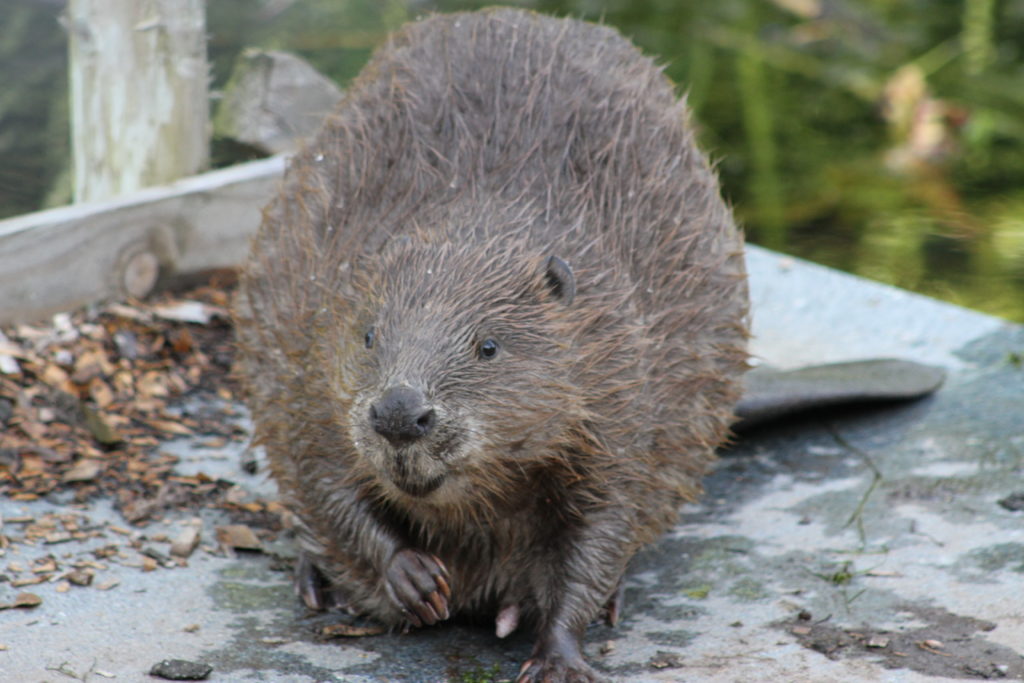 It is easy to see why, as the beavers vanished, people began to think of them as mythical creatures. They do appear to be pieced together out of other animals.
As they grasp a carrot with their small forelegs, their teeth and faces are rodent all over. But their webbed hind feet might belong to a duck. And their tails, as Gerald of Wales remarked, might be more at home on a fish.
It is equally easy to see why Colin would present the beaver as a key to healthy rivers. They clean and regulate the water at little cost to anyone, and promote all sorts of other wildlife.
At present, the rules in Wales mean that beavers can be released only inside an enclosure – in Eligro's case, an electric fence. In England, though, as Colin points out, they can be released freely under licence.
"Well, obviously," he says, "the English wild-released beavers aren't going to stop when they get to Offa's Dyke. It's not going be long before they'll be on the Wye, if there aren't one or two there already. Certainly, they will come into Wales. It's not if beavers are returned, it's when!"
---
Support our Nation today
For the price of a cup of coffee a month you can help us create an independent, not-for-profit, national news service for the people of Wales, by the people of Wales.